British artist to stage China debut show in Beijing
Updated: 2019-02-21 16:54:21
( chinadaily.com.cn )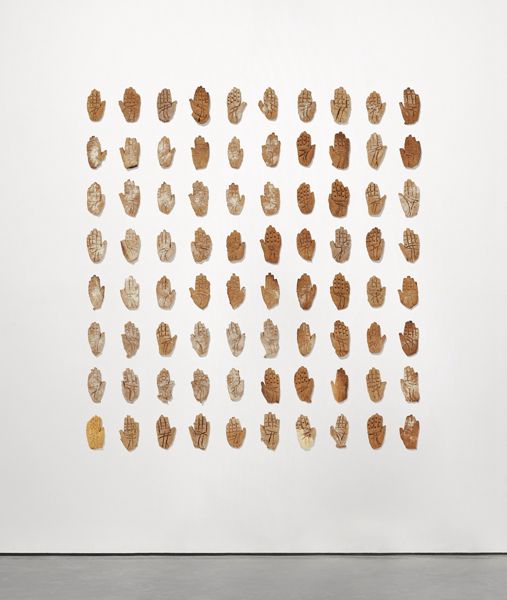 Bread Hands on gallery wall. [Photo by Courtesy of Marc Quinn studio for chinadaily.com.cn]
British artist Marc Quinn, 55, focuses on themes like art and science; the human body and emotion; identity and the perception of beauty. And his first exhibition, Marc Quinn: Under the Skin, will be staged at the Art Museum of Central Academy of Fine Arts in Beijing from March 8 to April 24.
The works are drawn from his career spanning three decades, and include We Share Our Chemistry with the Stars and Labyrinth.
Quinn is recognized as a leading artist of his generation. And his works are included in the collection of world-renowned museums such as The Louvre in Paris; Tate, London and the Metropolitan Museum of Art in New York.


Presented by Chinadaily.com.cn Registration Number: 10023870-7
Copyright © Ministry of Culture, P.R.China. All rights reserved