Traditional opera inspires overseas students
Updated: 2019-02-21 10:15:10
( chinadaily.com.cn )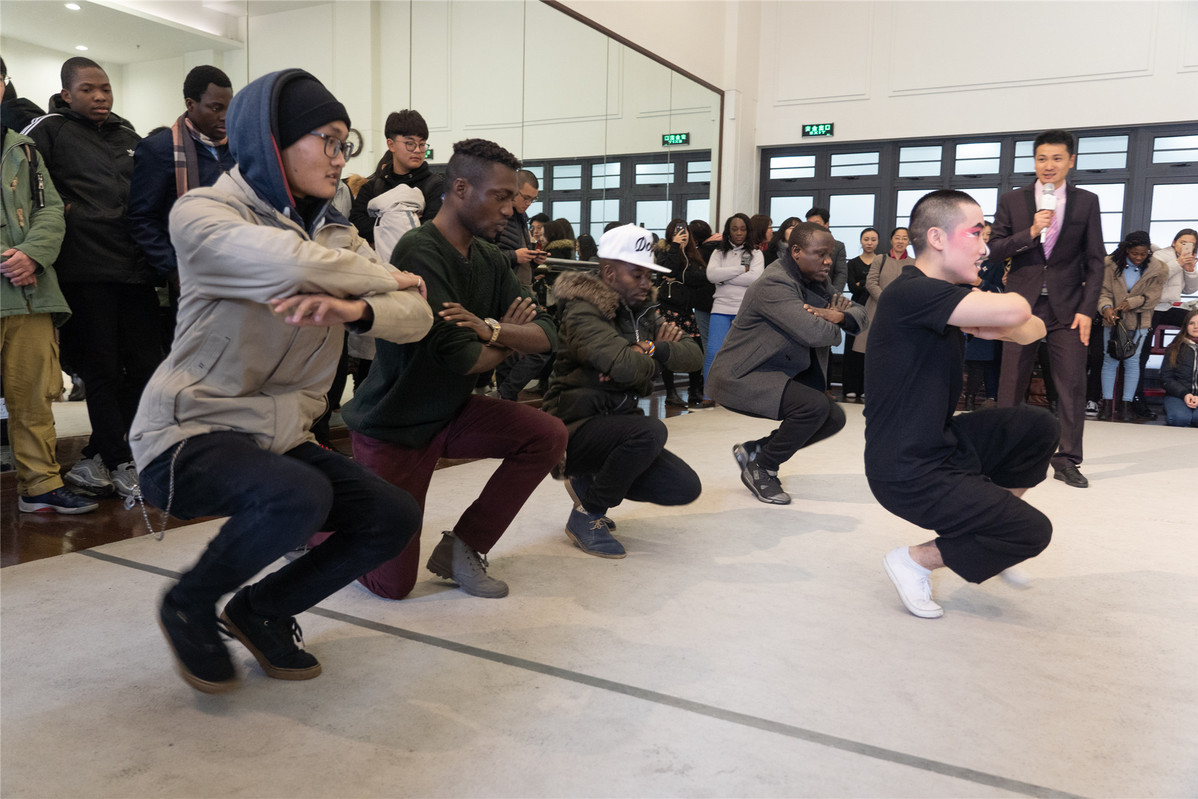 Students learn Kunqu skills during the event on Feb 19. [Photo by Gao Erqiang/chinadaily.com.cn]
Overseas students in Shanghai had the opportunity to experience the glamor of Kunqu Opera during Lantern Festival celebrations held on Feb 19.
Co-organized by the Shanghai People's Association for Friendship with Foreign Countries and the Shanghai Kunqu Opera Troupe, the event gathered more than 60 students from 27 countries and regions who are studying at places including the Shanghai University of Electric Power, Shanghai Normal University, Shanghai International Studies University and Shanghai University of Sport.
Excerpts from several famous Kunqu operas, such as The Drunken Beauty, Peony Pavilion and The Romance of West Chamber, were performed during the event. Artists also encouraged the students to don opera costumes and makeup in an interactive segment.
One of the oldest extant forms of Chinese opera, Kunqu dominated Chinese theater from the 16th to 18th centuries.
A female student tries to perform like a Kunqu artist. [Photo by Gao Erqiang/chinadaily.com.cn]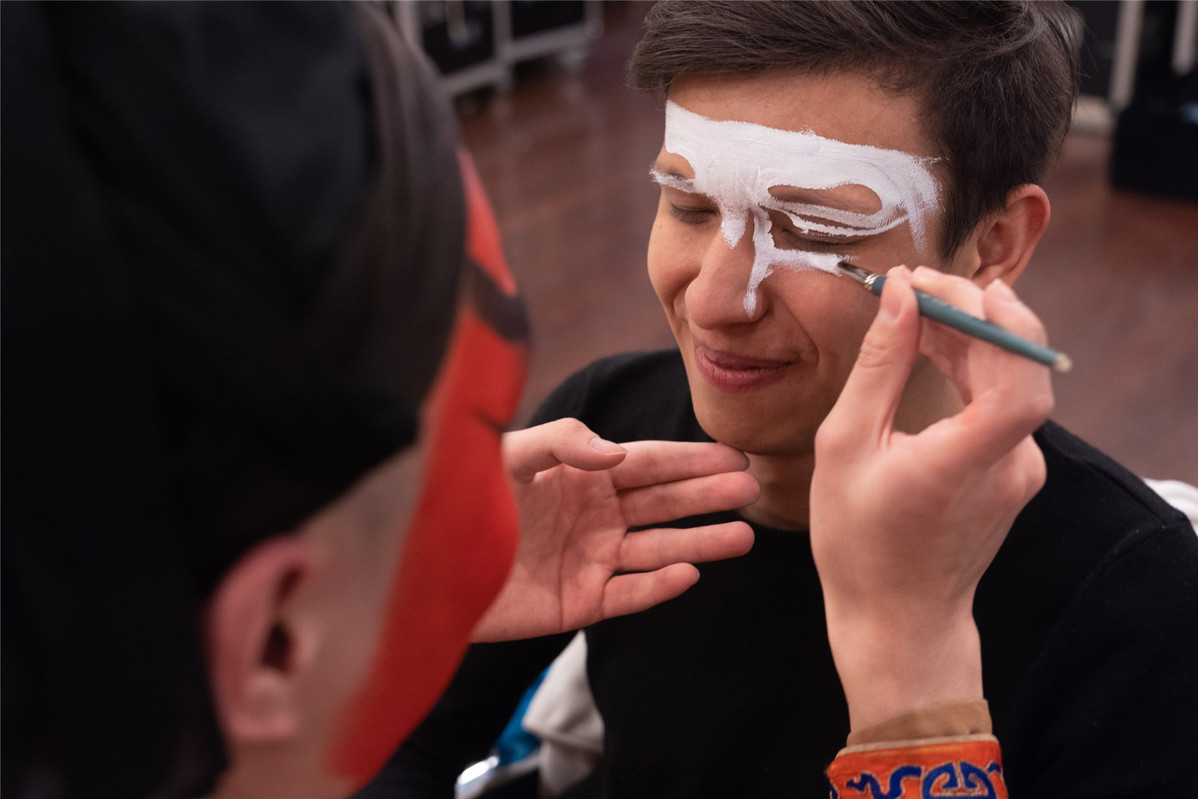 A performer puts makeup on the face of an overseas student. [Photo by Gao Erqiang/chinadaily.com.cn]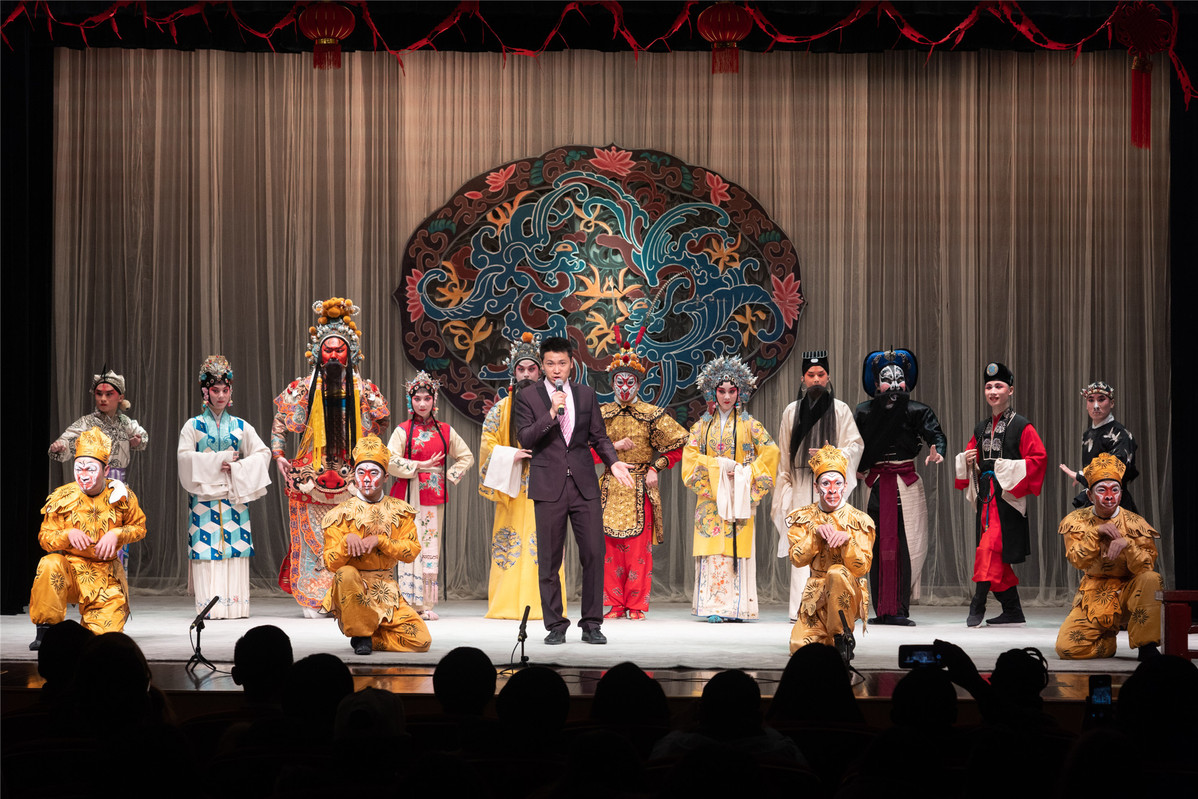 Artists from the Shanghai Kunqu Opera Troupe pose on stage. [Photo by Gao Erqiang/chinadaily.com.cn]
A Kunqu artist talks to a foreign student. [Photo by Gao Erqiang/chinadaily.com.cn]
A foreign student wearing a traditional Kunqu costume strikes a pose on the stage. [Photo by Gao Erqiang/chinadaily.com.cn]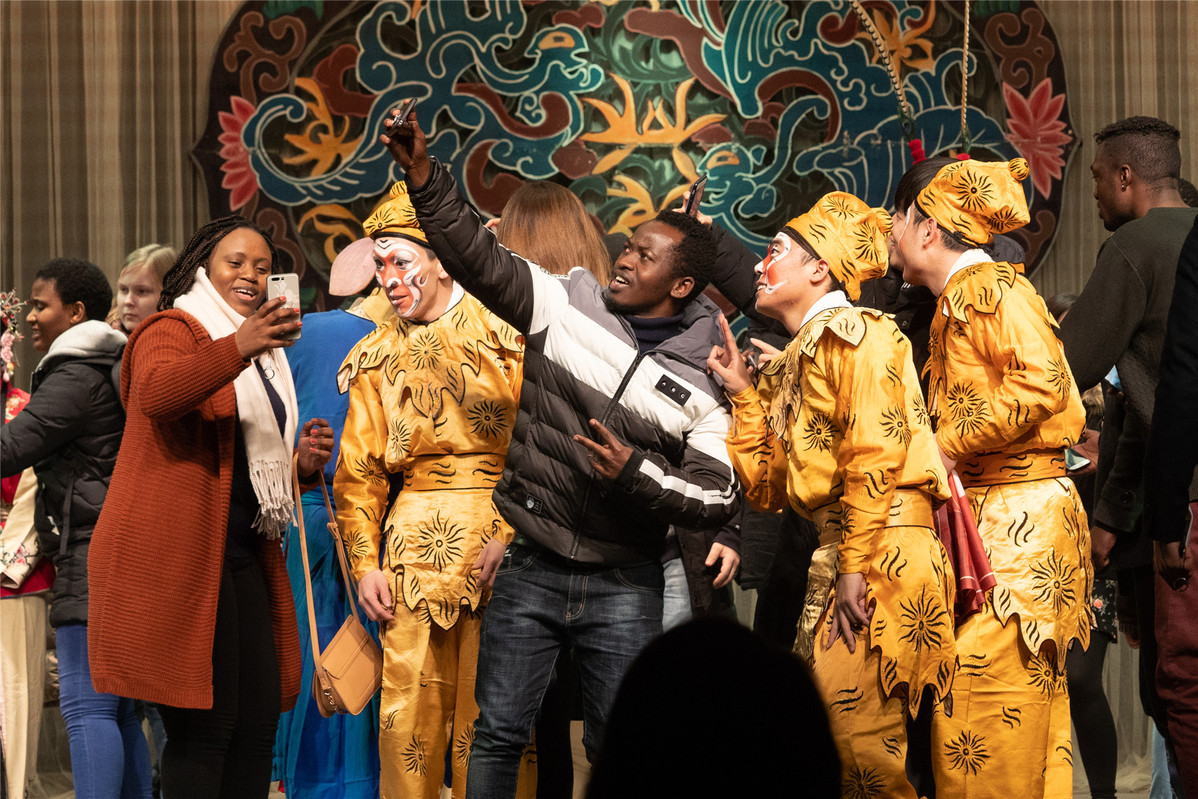 Students take selfies with the artists. [Photo by Gao Erqiang/chinadaily.com.cn]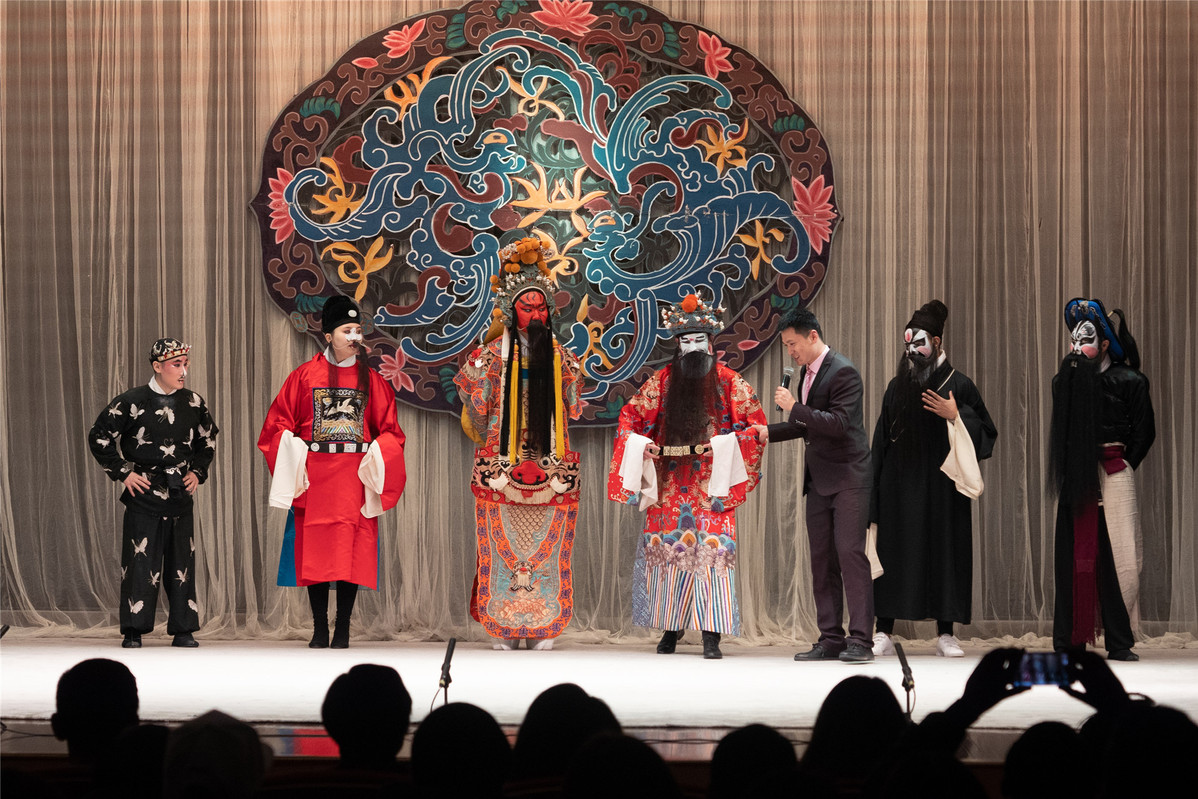 The event attracts overseas students from a number of universities in Shanghai. [Photo by Gao Erqiang/chinadaily.com.cn]


Presented by Chinadaily.com.cn Registration Number: 10023870-7
Copyright © Ministry of Culture, P.R.China. All rights reserved