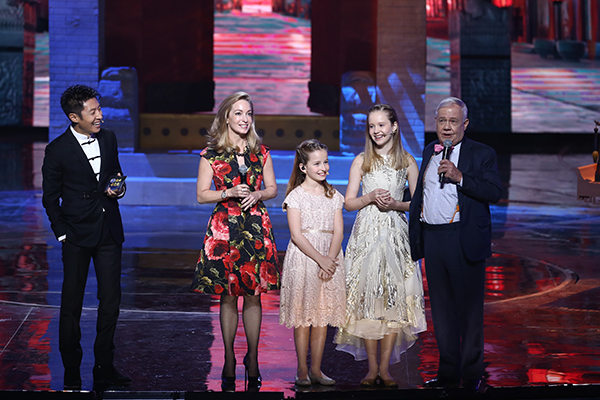 American investor Jim Rogers (first from right) talks as his two daughters Happy (second from right) and Bee (center) perform at China Central Television's variety show Everlasting Classics. [Photo provided to China Daily]
A new season of the hit CCTV talent series, Everlasting Classics, is under way, helping to promote the beauty of ancient Chinese literature, Wang Kaihao reports. 
Happy and Bee, the two daughters of American financial investor Jim Rogers, have become stars in China. The video clips in which they speak perfect Mandarin went viral in 2018 across China's social media platforms.
They're so good that perhaps even native speakers of Chinese would find it hard to tell that the voices are from two foreign girls.
Now, Happy, 15, and Bee, 11, find themselves in the spotlight once again, this time as part of the second season of China Central Television's variety show, Everlasting Classics. On the show, they chant a chapter from Shenglyu Qimeng (An Introduction to Rhythms), a classic textbook from the Qing Dynasty (1644-1911) which teaches children the rules of rhythm in traditional Chinese poems.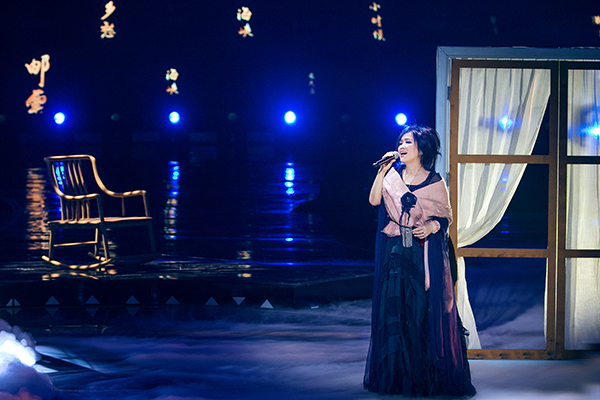 Singer Chyi Yu sings a song adapted from a Chinese poem. [Photo provided to China Daily]
In the auditorium, tears well up in Jim Rogers' eyes during the performance, despite the fact that the 77-year-old hardly understands any of the language, according to his daughter Bee.
"Chinese is the key to the future," he says, standing on the stage, adding that his best investment was letting his two daughters learn Chinese.
In the TV show, which adopted a format to promote Chinese literature, modern melodies are added to chapters from classic texts and poems-mostly from ancient times-to showcase the beauty of the language.
"Ancient Chinese poems and other literary classics not only provide Chinese people with spiritual support," says Kang Zhen, a professor from Beijing Normal University and a guest commentator on the show. "They also play a key role in human civilization.
"Thanks to learning the classics, we can see the two girls are 'thinking' in Chinese when they speak the language," he says. "The pair showed the significance of mutual learning among different cultures."
The new season of Everlasting Classics returned to the screen on Jan 28, with all 12 episodes being aired on CCTV's Channel One.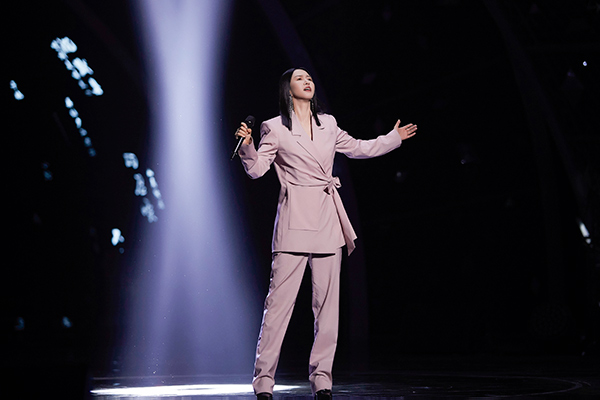 Singer Tan Weiwei performs at the show. [Photo provided to China Daily]
When the original idea for the series to use chapters of the classics as lyrics and adapt them into songs was first conceived, some people might have been skeptical about the idea at first, asking: Should these classics be "performed" in a modern way?
However, the feedback speaks for itself: the first season of the show achieved a rating of 8.7 points out of the total 10 on Douban, a popular Chinese film and TV review website.
As such, ancient classics continue to be the main theme in the second season. The songs take inspiration from many sources rooted in ancient Chinese literature, from the oldest extant collection of Chinese poetry, Shijing (Classic of Poetry), comprising works from the 11th to 7th centuries BC, to Thousand-Character Classic from the 6th century, an encyclopedic and rhythmic piece of prose with 1,000 non-recur-ring characters, along with the myriad works from the Tang Dynasty (618-907), representing arguably the zenith of ancient Chinese poetry.
Nevertheless, the producers do also include some more recent classics in the new season, in a bid to create a stronger emotional resonance with contemporary audiences.
For example, a poem by Wang Guozhen, the late poet who was active in the 1980s and 1990s, was chosen as the source material for a song performed by pop singer Tan Weiwei.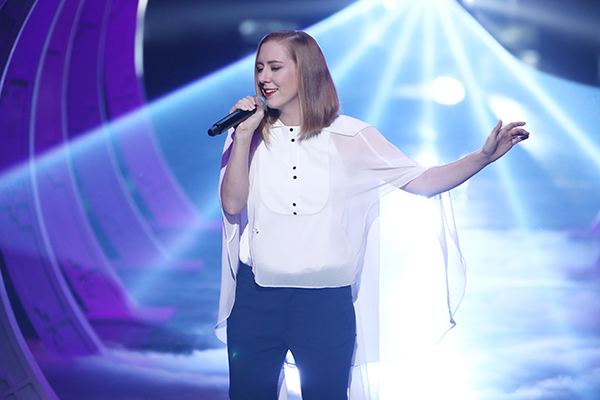 Christine Welch, an American PhD candidate studying ancient Chinese literature, shares her song admiring Chuang Tzu, a philosopher from the 4th century BC. [Photo provided to China Daily]
"There is no road longer than feet," Wang posited, "and there is no mountain higher than people."
His works were hand-copied by people to achieve a wider circulation during that era, and his encouraging lines once gave strength to a generation of people.
"If some modern poets wrote about people's common emotions and touched a whole generation," Kang comments, "they must know our own traditional culture very well. Consequently, it is also a way to pay homage to our ancient classics by including these new works."
Many celebrity musicians have vocalized Chinese classics on the show.
Taiwan singer Chyi Yu selected Nostalgia, a well-known verse by a modern poet Yu Kwang-chung-who was born on the Chinese mainland and moved to Taiwan-about people's emotional cross-Straits connections. Pop singer Zhang Liangying, a native of Chengdu, Sichuan province, taps into her childhood memories by adapting Delighting in Rain on a Spring Night, a Tang Dynasty verse by poet Du Fu that depicts her hometown.
Tian Mei, director of the show, says she also wanted to add some ordinary people's voices to the program.
"We want to emphasize more personal stories and ordinary people's expression of their moods," she explains. "Only the most common emotions and the most down-to-earth experiences can be felt by everyone."
In the first season, a rural elementary school teacher from western Guizhou province brought his students out of the mountainous region and shared their adaptation of a lesser-known Qing Dynasty (1644-1911) poem eulogizing moss, which looks fragile living in the shadows, but has a strong will to flourish.
Accidentally, it became one of the show's most popular songs and consequently, half of the performers in the second season are non-celebrities.
For instance, a police officer suffering from cancer shows his tenacity and optimism by chanting out his lifetime affection for poetry, while a group of senior professors from Tsinghua University also vocalize their pride at nurturing talent and serving the country.
"What is popular among today's young people does not necessarily become classic," Tian says, adding, "but the classics of the past can become popular among today's young.
"We just try to find the right ways to explain them to a new audience," she continues. "Creativity is always needed to pass on the classics from one generation to another."
Nevertheless, Xu Wenguang, deputy director of CCTV's Channel One, still thinks more ideas are needed to bring more widely-accepted musical adaptations of literature classics like Moss to the stage.
"Diversity is needed," he says. "Classics should not be treated as cultural relics in museums, which can only be admired. Each era has its own language of understanding."
Other than pop music, the new season of Everlasting Classics has also incorporated ballads, folk music and even rock 'n' roll. Maybe the soundtrack that accompanies the words of the past will be even more abundant in the future.
Contact the writer at wangkaihao@chinadaily.com.cn