Oil painting village in Shenzhen shifts from reproduction to renovation
Updated: 2019-02-20 14:36:46
( chinadaily.com.cn )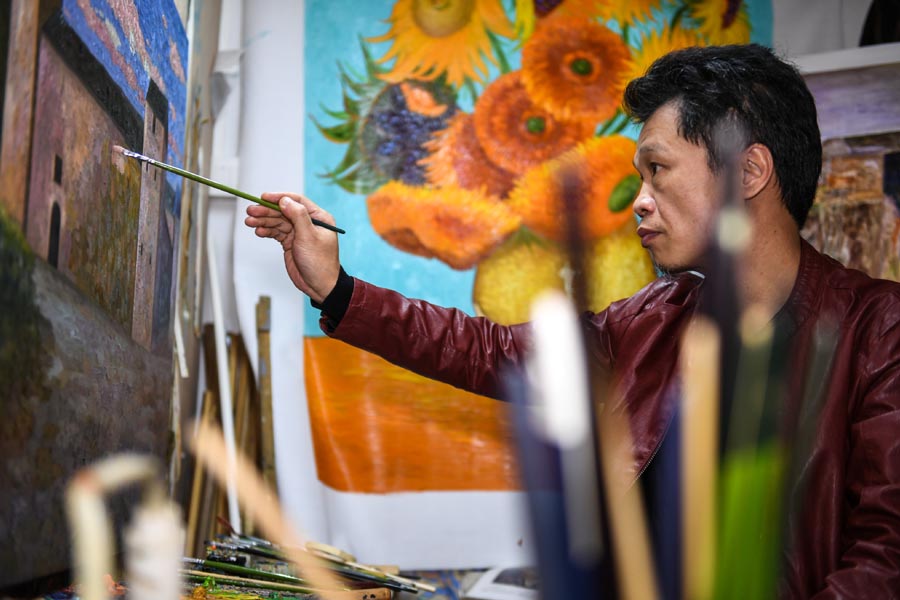 Painter Zhao Xiaoyong works at his studio in Dafen village, Shenzhen in South China's Guangdong province on Jan 11, 2019. [Photo/Xinhua]
The village of Dafen in the southern Chinese city of Shenzhen, Guangdong province, used to be famous for its oil paintings.
Home to more than 1,200 art studios and over 8,000 painters, Dafen's replica artworks are popular in both China and abroad.
Since 2005, more than 80 percent of oil paintings exported from China came from Dafen. In 2017, the annual output value of the oil painting village reached 4.15 billion yuan ($614 million).

With declining demand for replica works and an increasingly large market for originals however, the village has shifted its focus from reproduction to renovation. There are now some 300 artists working at the village focusing on original painting, contributing 20-30 percent of the total oil paintings in the area.
An aerial photo of Dafen village, on Jan 31, 2019. [Photo/Xinhua]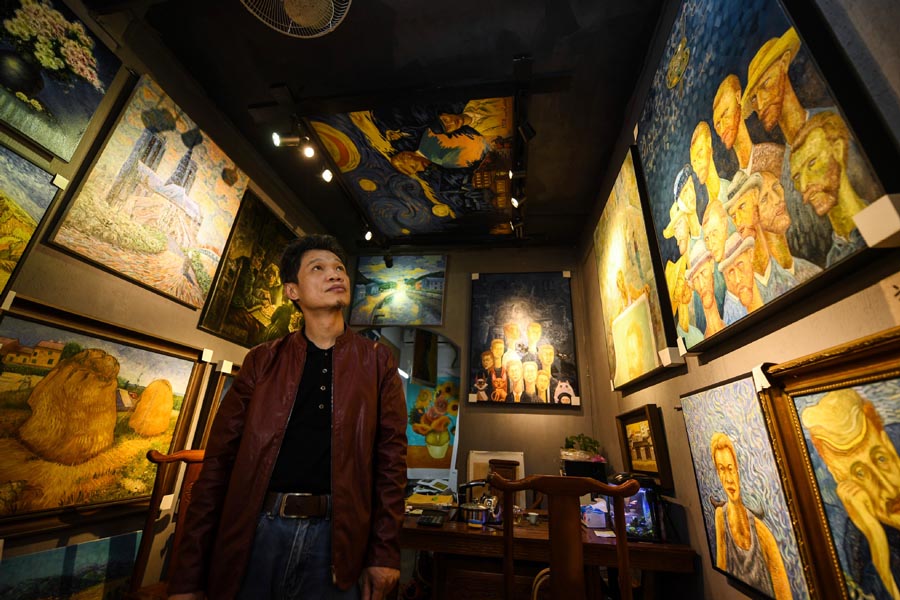 Painter Zhao Xiaoyong pictured inside his studio in Dafen village. He was famous his replica Van Goghs. [Photo/Xinhua]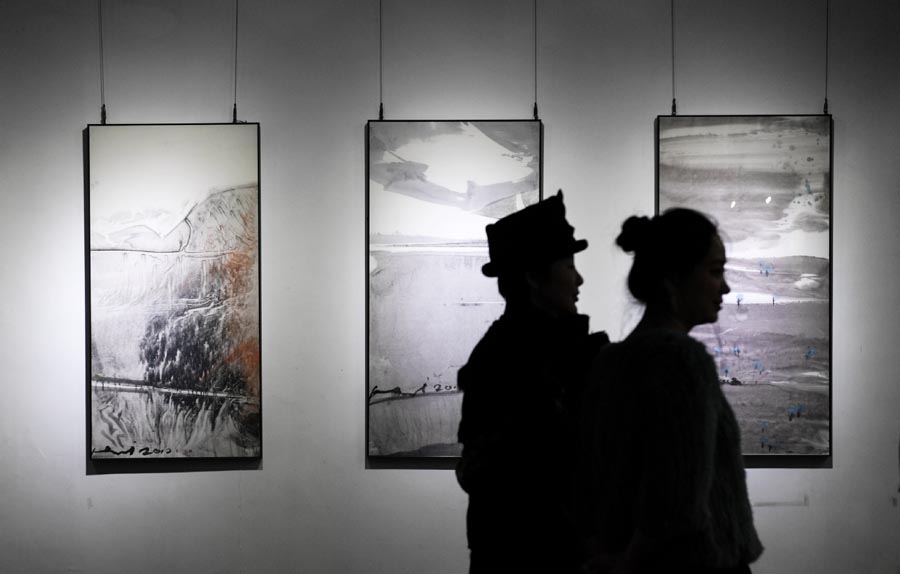 Visitors tour the Sunrise Art Center, Dafen village, Jan 10, 2019. [Photo/Xinhua]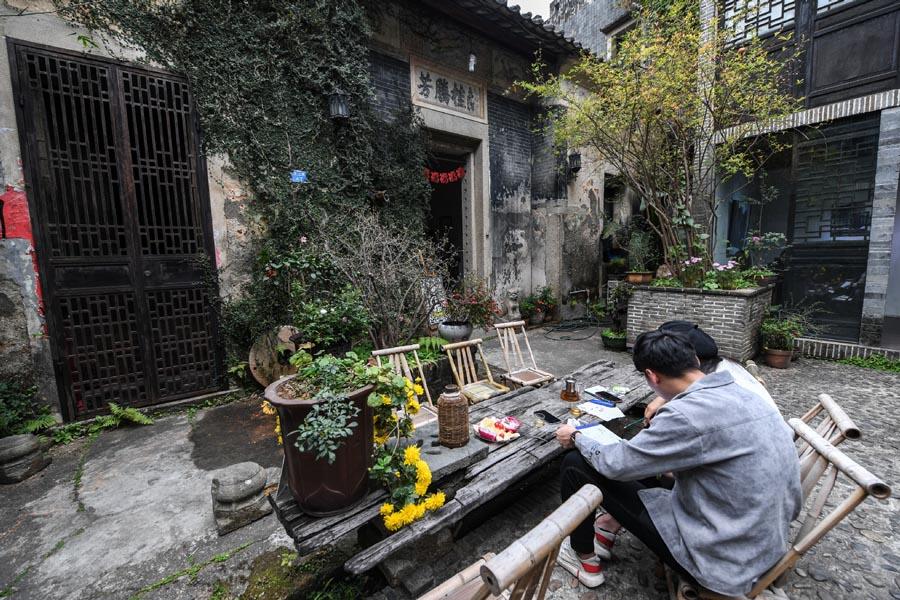 Artists work at the Sunrise Art Center, on Jan 10, 2019. [Photo/Xinhua]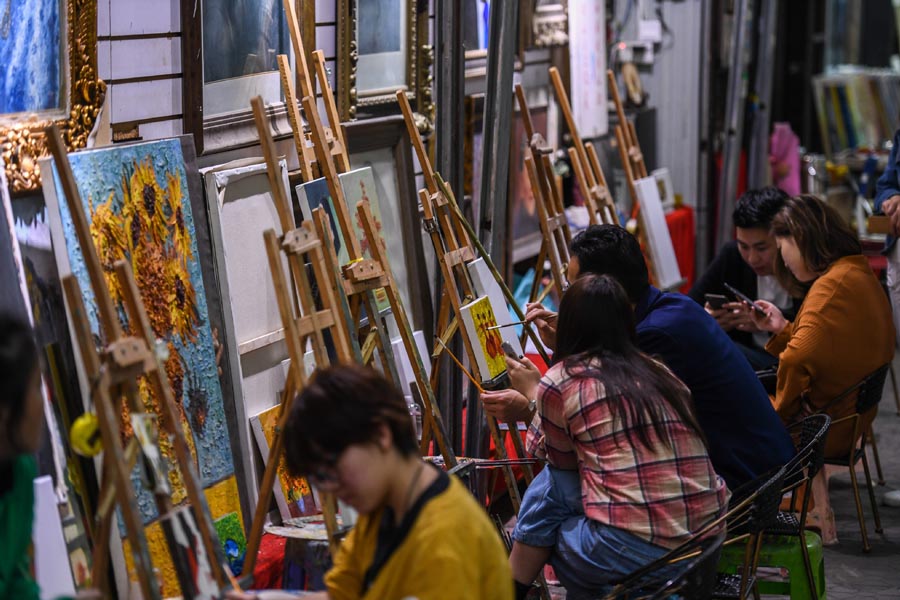 Tourists try out oil painting in Dafen village, Jan 11, 2019. [Photo/Xinhua]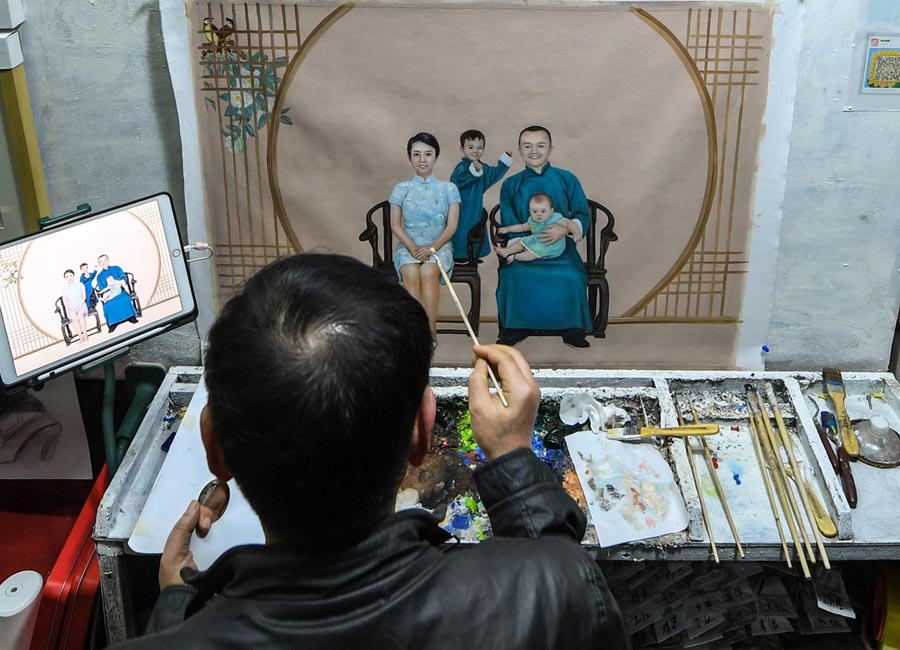 An artist works on a painting for his customers, Jan 11, 2019. [Photo/Xinhua]


Presented by Chinadaily.com.cn Registration Number: 10023870-7
Copyright © Ministry of Culture, P.R.China. All rights reserved