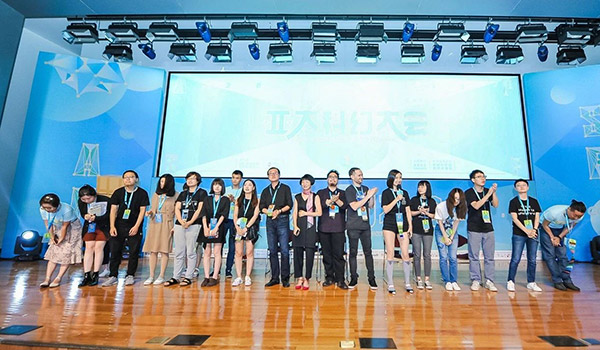 Chinese and foreign participants meet the audience while attending the Asia-Pacific Science Fiction Convention at the China Science and Technology Museum in Beijing in May. [Photo provided to China Daily]
Earth-bound traditions still retain emotional gravity as sci-fi gala writers reach for the stars, Yang Yang reports. 
From a galaxy far, far, away, Earth is a distant home. And traditions must be observed, even though man can now travel at the speed of light-using consciousness only-to destinies that stretch our imagination. To be precise, Proxima Centauri, the closest star to our sun, is 4.22 light-years away but is reachable in a future where intergalactic travel is as common as, say, a train journey home for Spring Festival is today.
The plot of the story by college student Teng Ye, 24, is out of this world.
A Chinese "migrant worker", who is mining methane on Neptune for an energy company, receives a message that his grown-up son, who lives with his grandparents on Earth, is going to be sent to Proxima Centauri a year later as one of the first explorers. The son will never return.
Despite working on Neptune for eight years, the father will have to work for another two before he is allowed to go back to Earth. A human dilemma is set against the unforgiving void of deep space.
It is the end of the year on Earth and Spring Festival is approaching, so the father decides to go back to see his son before his scheduled departure.
After a year of space travel (mostly in hibernation) aboard a spaceship with a transfer, he arrives home in snowy Northeast China on horseback on the eve of Lunar New Year, only to find that the son's "consciousness" was sent into space four hours previously and should be passing by Neptune just as the father reached home.
The grandfather comforts the dismayed father: "Tonight you are on Earth, your son was on Earth and we are on Earth. In a sense, our family celebrated Spring Festival together."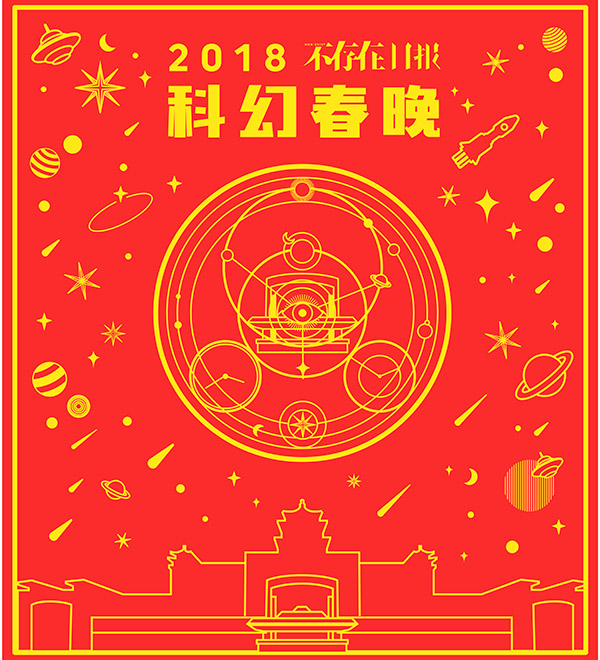 A poster for the Sci-fi Spring Festival Gala. [Photo provided to China Daily]
Teng's story was published on a social media account, Bucunzai (Non-exist), for the Sci-fi Spring Festival Gala 2019 to celebrate China's most important holiday.
With the theme of "Nostos (homecoming) Odyssey", the Sci-fi Spring Festival Gala 2019 ran from Jan 21 to Feb 19. Every day during this period, the platform released a sci-fi story or a related article by a domestic or foreign writer.
It is the fourth Sci-fi Spring Festival Gala that Bucunzai hosted since 2016. With given themes or topics related to the festival, the scenarios have offered perspectives set in the future to observe one of the most ancient traditions on Earth. They also explore the potential future of a fast-changing China.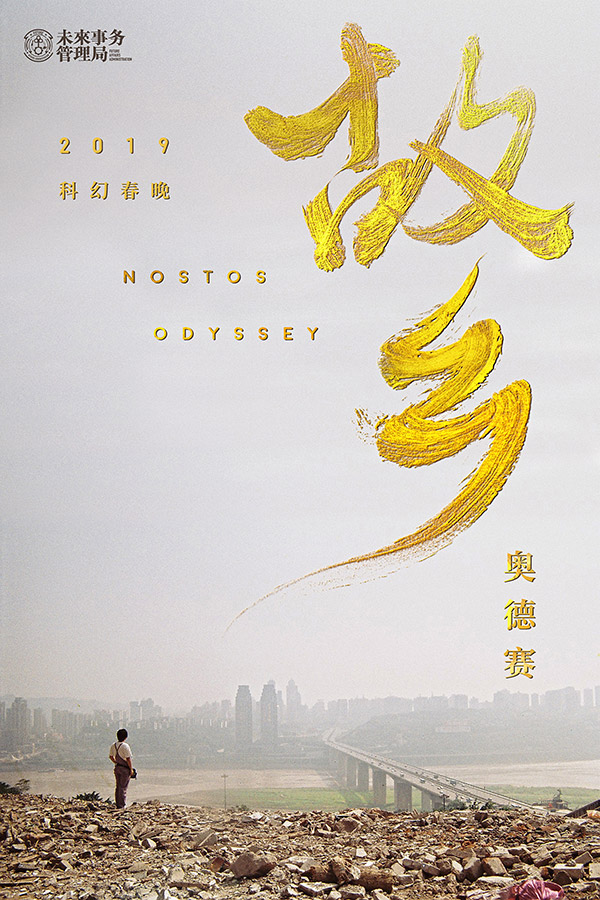 A poster design for this year's gala themed on the Nostos Odyssey. [Photo provided to China Daily]
Localizing the content
Reviewing the sci-fi gala in 2017, Chinese novelist Han Song writes: "These works, just like the arrival of aliens, created an unusual scenario for the traditional festival. Experimentally and enlighteningly, they herald the change of times."
Teng, who joined the gala in 2017, says he is deeply impressed with the event.
"In a broad sense, it tries to combine the genre with Chinese elements, aiming to create China's own sci-fi style. So far, it's been quite successful," he says.
In a recent article about the gala, Liu Yao, editor of Bucunzai, echoes Teng.
"We try to create localized Chinese science fiction," Liu says. "In Spring Festival of 2018, we found localized Chinese sci-fi had emerged."
Liu quotes Han Song as saying: "More than 50 sci-fi stories in various styles represent a China that transforms from an agricultural to an industrial and now an information society. From the rural areas to metropolises, space travel, the theory of relativity, quantum mechanics, genetic technology and so on work in reality together with the giant political and economic changes to create wonders."
Efforts to record the change of times can also been seen in recent popular works of mass culture, art and literature. These include the video-creating and sharing app Tik Tok, the food documentary A Bite of China, popular cultural products created by the Palace Museum, art films such as Crosscurrent and Long Day's Journey Into Night and Peter Hessler's books about China, River Town and Country Driving, he writes.
Besides Bucunzai's accounts, tens of other major media platforms such as xinhuanet.com, thepaper.cn and douban.com highlighted these works.
Last year, the total viewing volume of the gala jumped to 10 million from 1.5 million in 2017.
"Our goal this year is higher, since we have more partners and sci-fi has become more popular in China," Ji Shaoting, head of the Future Affairs Administration, which owns Bucunzai, says.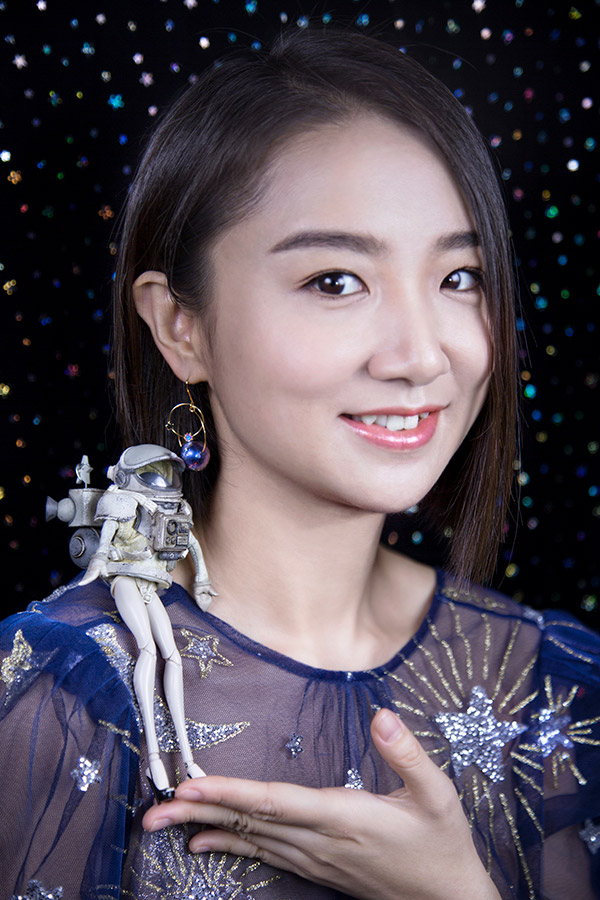 Ji Shaoting, head of the Future Affairs Administration, which owns the social-media account Bucunzai that runs the Sci-fi Spring Festival Gala since 2016. [Photo provided to China Daily]
Birth of a new stage
Back in 2016, when Ji was still a reporter at a State-owned media group, she helped to run the sci-fi branch, the Future Affairs Administration, under a company set up to popularize science, Guokr.
At that time, Ji, a diehard sci-fi fan, had been participating in and organizing sci-fi events for 10 years. She observed that during Spring Festival, sci-fi fans, going back to their hometowns across the country, needed their own way to celebrate the festival. Besides, she had to post new content every day during the holiday.
"So I invited sci-fi writers, who are my friends, to play a chain game. They had to create a short story within 48 hours after they read the previous works," she says.
The topic was "how an alien observer sent to Earth will record Spring Festival".
In 2017, they changed the format's rules. Writers chose titles from the 22 select performances broadcast from previous China Central Television's galas on Lunar New Year's Eve since 1983. It could be a dance, a cross-talk or a short sketch. Teng Ye's Cosmos-branded Cigarette was favored by many readers and was later published in South Korea.
In 2018, Ji created a competition for the sci-fi writers, choosing only one image related to Spring Festival as the topic-Beijing West Railway Station, since high-speed trains are a key means of transport during the festival.
"There were several brilliant works like Cosmic Spring by American-Chinese writer Ken Liu, the Hugo Award winner," Ji says, adding that Liu wrote the story for the Sci-fi Spring Festival Gala 2018. It was also his first time writing for a Chinese platform.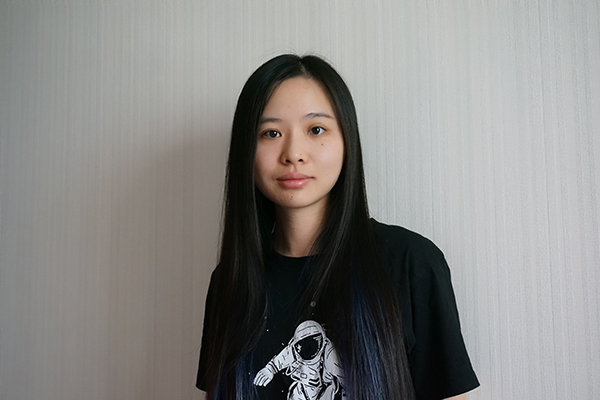 Liang Ling, 24, from Hubei [Photo provided to China Daily]
For 2019, they chose "hometown" as the key word.
For Han Song, a hometown could possibly be a very strange place in different circumstances in the future. In an article about the theme, he asks: "What will be a hometown in the future? Is it the far side of the moon where the lunar probe Chang'e-4 landed? Or small Martian towns with 'canals' spreading all over the place?"
In his gala performance, people have long forgotten the meaning of home so that they have to use machines to help people regain the mental and physical feelings associated with home.
Liu Cixin, a renowned sci-fi writer, shares a similar idea about the changed meaning of hometown for people in a fast-paced society. "It has become diversified," he writes. "The most profound meaning about hometown refers to land. … In the past, land was very important for people. However, as industrialization progressed, many people left their land. They didn't rely on the land to live, so land became increasingly less important. Today, land has become merely an emotional attachment for most people, so that the related cultural elements, customs or diets gradually become less important.
"Unlike in the past, people will not stay in one place all their lives, so they may have many hometowns, or no hometown at all," he writes. "I belong to the latter category. But one day when I take a spaceship and leave Earth, and when I look back at it, I will definitely take it as my hometown. So I can only say, my hometown is Earth. When humans have to spend half of their lives traveling in space from one planet to another, the concept of hometown will return and become much stronger."
Liu Cixin's emotional connection to Earth is also reflected in the movie The Wandering Earth, adapted from his novel of the same title. When the solar system is collapsing, the Chinese novelist decided on a plot showing humans escaping together with Mother Earth. "Very different," Ji says, "from traditional Western sci-fi works, in which humans are most likely to abandon Earth and escape directly in spaceships."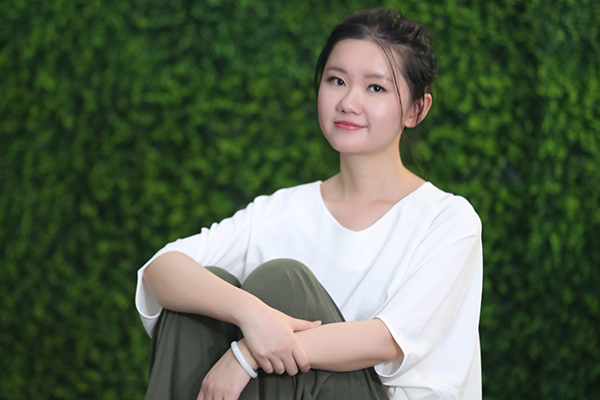 Su Wanwen, from Fujian [Photo provided to China Daily]
A kaleidoscope of homes
A total of 28 performers participated in this year's gala, including not only big names but also rising writers, such as Teng Ye, Liang Ling and Su Wanwen.
To represent the theme of homecoming, they deconstruct "hometown" from many different angles such as natural conditions, social customs and history. The key images in the stories are a familiar mountain, building, street, food, decoration, legend, history, expression or craftsmanship from the hometowns.
For instance, in Liang's novel, the familiar image she represents is the Luojia Hill in Wuhan, Hubei province, where she spent her teenage years.
"In the woods of the hill are scattered research institutes of Wuhan University, looking very mysterious," she says.
As a result, on Lunar New Year's Eve, in one of the institutes, two students create an unstable wormhole, which is likely to devour the whole university if they fail to plug it with matter of at least 70 kilograms in mass. A lonely middle-aged divorced security guard surnamed Wang, whose wife and daughter have left him, jumps into it, sacrificing himself to save others.
"On Lunar New Year's Eve, not everyone can be at home. Many people have to work outside but they want to go back. They can go home in a sci-fi way. Physical laws are inviolable. They contain a beauty that humans can't challenge. So I try to combine the longing for home and the cold beauty," she says.
In the wormhole, Wang sees a multidimensional space, the past and the present. He sees his wife and daughter preparing the dinner and wants to join them. In the end, before he implodes, he eats the red-braised pork and drinks the liquor, and the pork and alcohol appear on his wife and daughter's table.
"Sci-fi is a very comprehensive genre. It can not only address things that are very far away. Subways, offices and Lunar New Year's dinners can also appear in it," she says.
Liang highlights the appeal.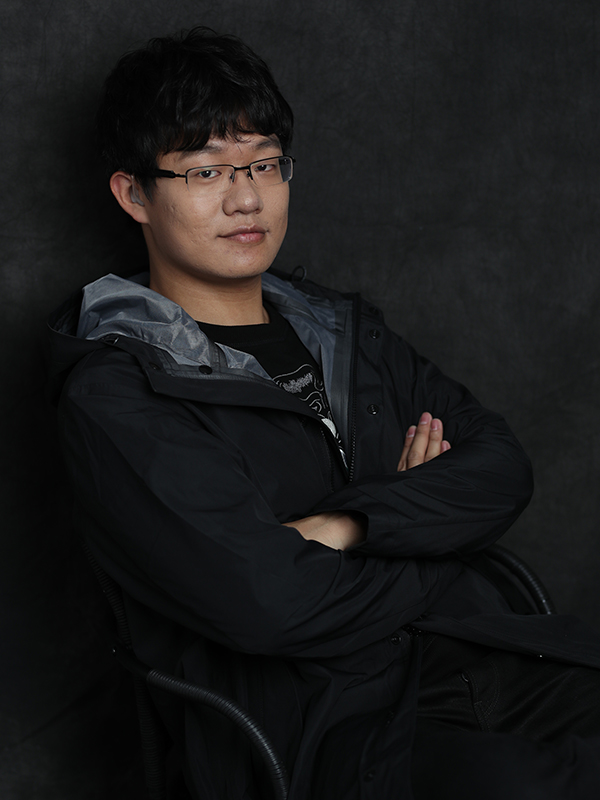 Teng Ye, sci-fi writer [Photo provided to China Daily]
"Hometown is an interesting word. Speaking of it, almost everyone will think of familiarity and security. But in such a vast country as China, people think of very different things when it comes to hometown. However, almost everyone links it to the national Spring Festival holiday.
"Long distance creates the longing for hometown. ... Sci-fi creates another kind of distance. When people really can go to live and work on the moon, they will long to go back to Earth-to their hometown-for Spring Festival, just like many young people working in big cities," she says.
Su Wanwen's story is inspired by a beautiful tourist spot in her hometown in coastal Fujian province.
"In my story, the tourist spot became intelligent. When you enter the building, what you can see on the screen is closely connected with your emotions. So the narrator, a young man struggling to pursue his dream, can't escape his emotions because he is lost in real life," Su says.
"Fujian is deeply influenced by the ocean. Young people are encouraged to go out of our hometown to venture into the unknown. But now times are changing so fast, so a lot of people may get lost or face a lot of pressure. Hometown then becomes an important place for them to find themselves or to restore their courage," she says.
A market of huge potential
The sci-fi gala has become a festival with growing appeal.
"We want to nurture it into a festival tradition for Chinese sci-fi fans," Ji says.
Besides, it is also a platform for the Future Affairs Administration to nurture young sci-fi writers with huge potential.
"Because our society changes so fast, people are eager and anxious to find possibilities about the future in sci-fi," Ji says. "And in China, many young writers pay close attention to science and technology. I believe if there will be another golden time for sci-fi then it will be in China," she says.
With the success of The Wandering Earth-with box-office takings of 3.8 billion yuan ($561 million) in two weeks-China may see a new wave of sci-fi interest.
"Now is a very good time for sci-fi in China, but a better time will come," Ji says.
Contact the writer at yangyangs@chinadaily.com.cn