Chinese New Year celebrated at Yancheng Temple Fair
Updated: 2019-02-15 16:36:11
( chinadaily.com.cn )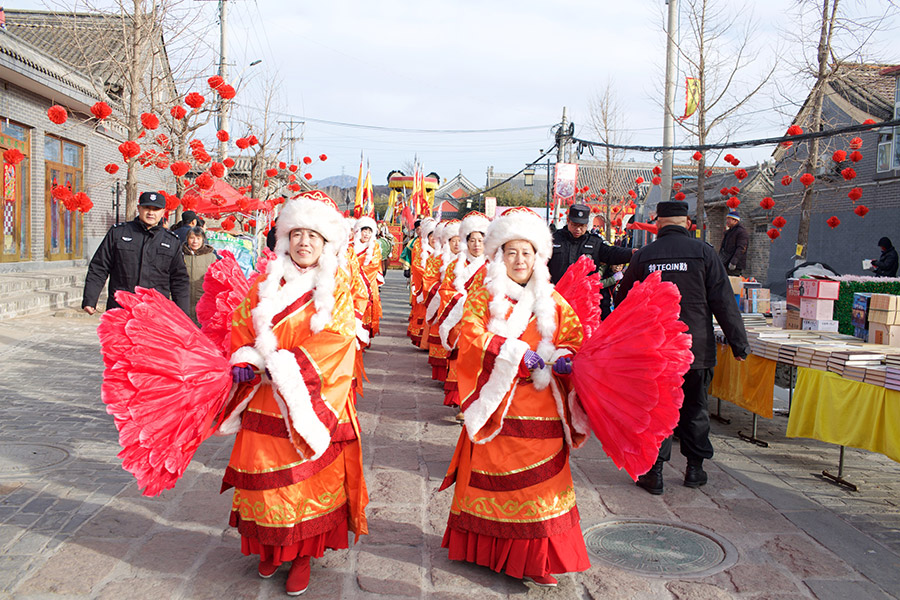 Folk artists perform during the temple fair hosted in Yanqi town, Beijing to celebrate Chinese New Year. [Photo provided to chinadaily.com.cn]
Focusing on the theme Blessings with Beijing, Celebrations of Chinese New Year, the annual Yancheng Temple Fair was held in Yanqi town, Huairou district, Beijing during the 2019 Spring Festival holiday.
The temple fair showcases a variety of cultural events, including folk shows, parade tours, exhibitions, and song and dance.
It offers the perfect opportunity for visitors from both home and abroad to experience traditional culture.
Fair-goers also had the chance to taste local snacks and purchase souvenirs in Yanqi town.
The fifth day of Chinese New Year, or Danian Chuxu, is commonly known as the day to worship the god of wealth and eat Chinese dumplings.
On Feb 9 the fourth Yancheng Five Fortune Dumpling Banquet was a highlight of the temple fair, attracting tourists who tasted dumplings of different flavors and shapes.
As an integral part of the 29th Chinese Massive Cultural and Art Festival, the Yancheng Temple Fair enriches the town's cultural life.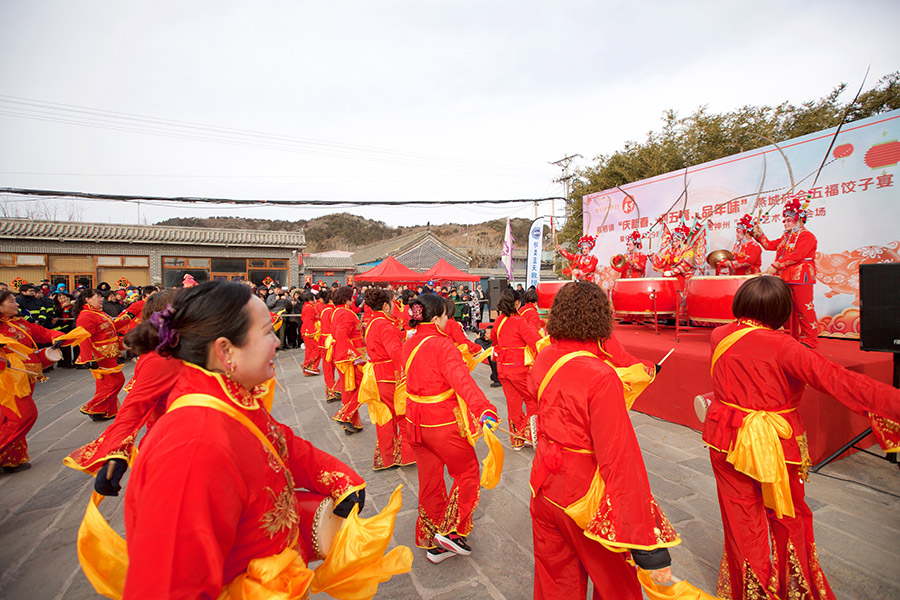 Folk artists perform during the temple fair hosted in Yanqi town, Beijing to celebrate Chinese New Year. [Photo provided to chinadaily.com.cn]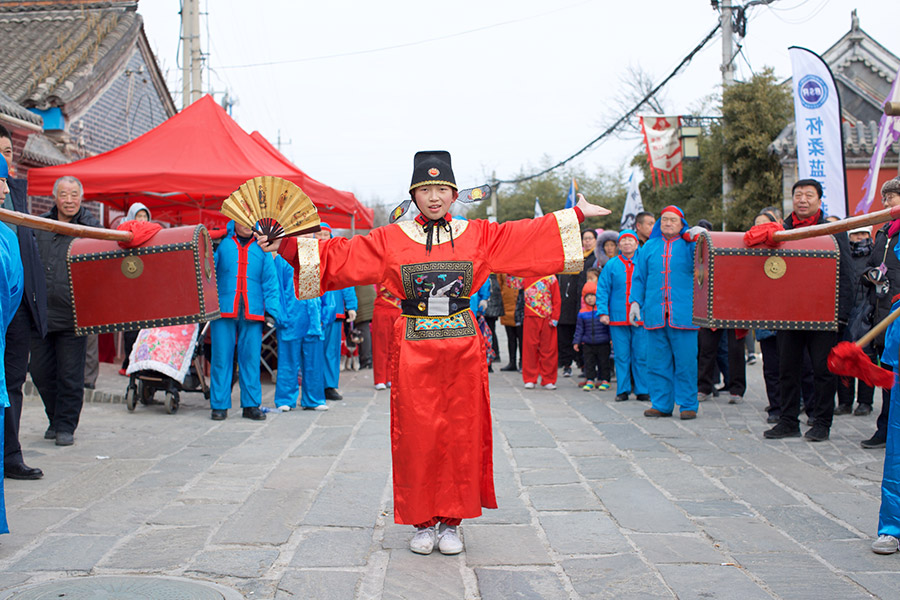 Folk artists perform during the temple fair hosted in Yanqi town, Beijing to celebrate Chinese New Year. [Photo provided to chinadaily.com.cn]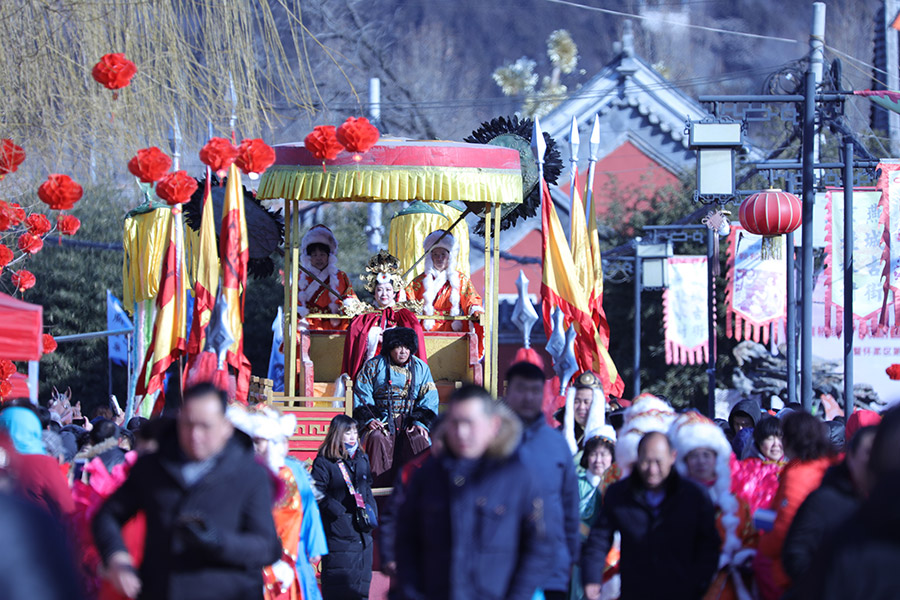 A folk performance parade in Yanqi town attracts hordes of visitors during the Spring Festival holiday in Beijing. [Photo provided to chinadaily.com.cn]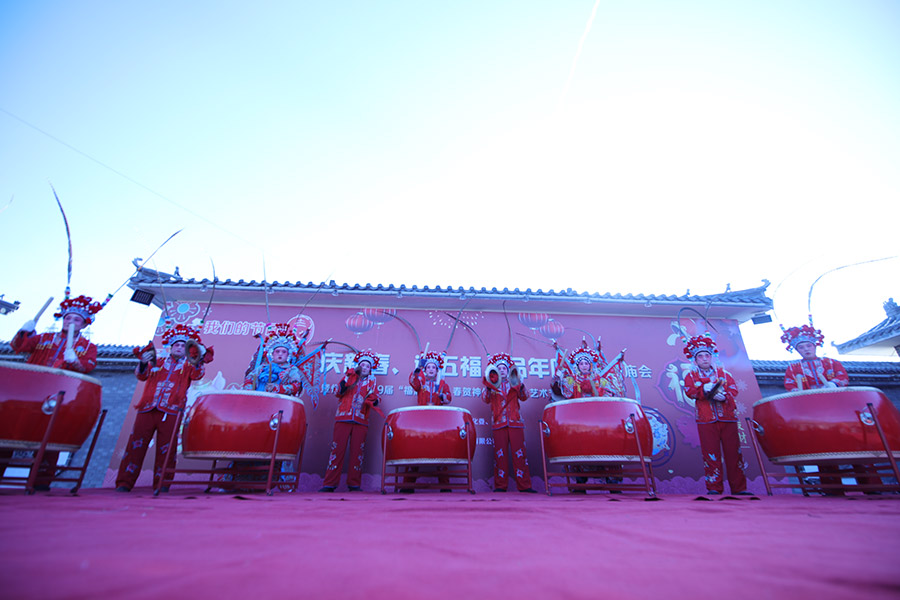 Folk artists perform during the temple fair hosted in Yanqi town, Beijing to celebrate Chinese New Year. [Photo provided to chinadaily.com.cn]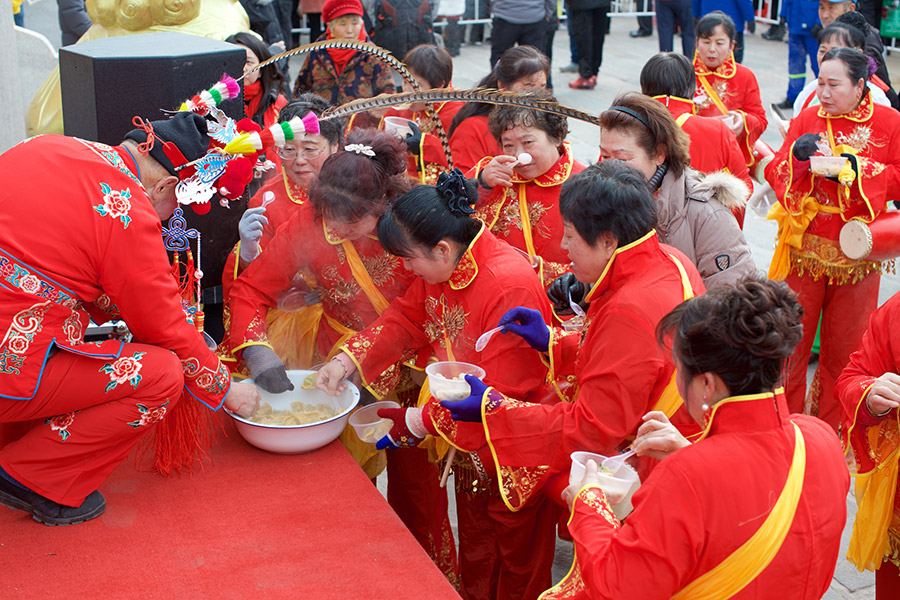 Folk artists taste local food during the temple fair hosted in Yanqi town, Beijing to celebrate Chinese New Year. [Photo provided to chinadaily.com.cn]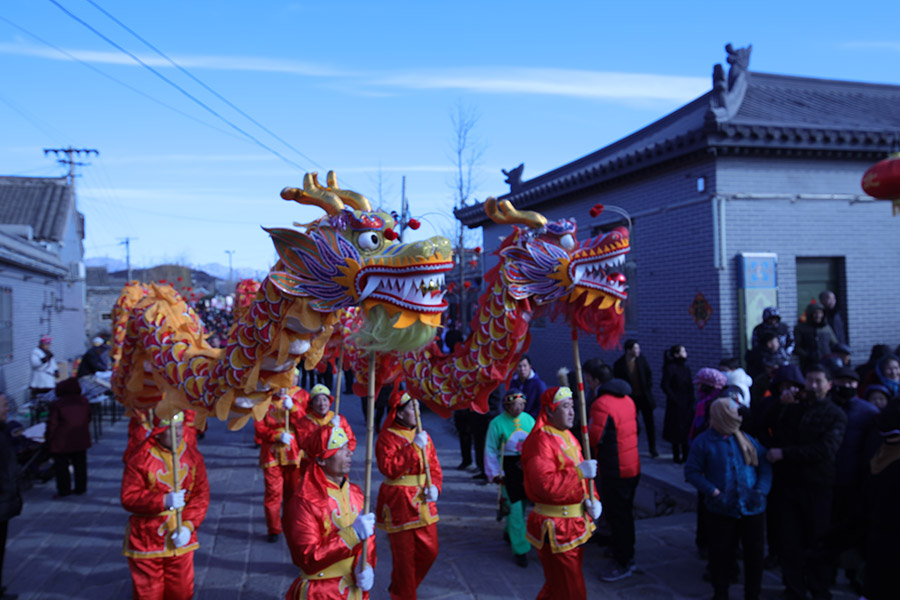 Folk artists perform lion dance during the temple fair hosted in Yanqi town, Beijing to celebrate Chinese New Year. [Photo provided to chinadaily.com.cn]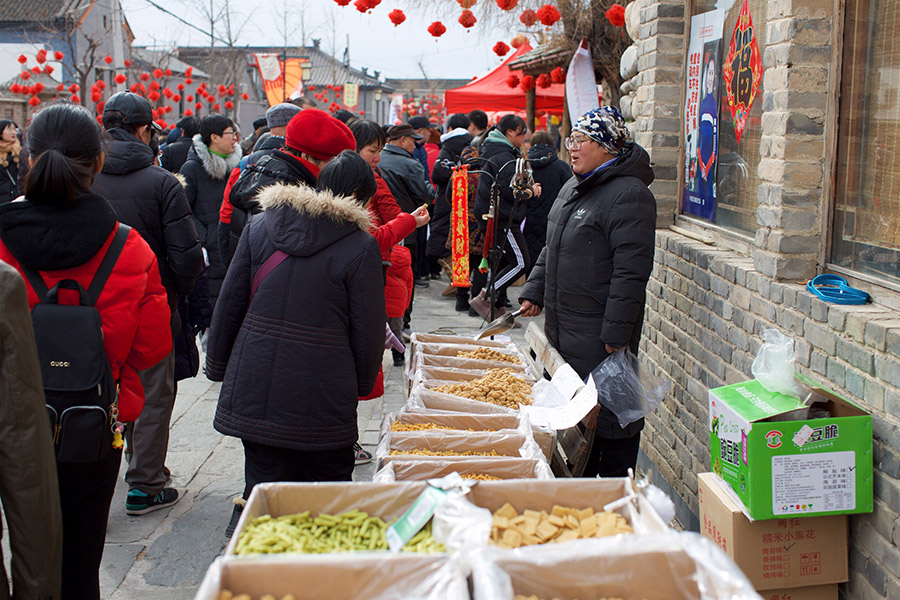 Visitors do Spring Festival shopping at the temple fair hosted in Yanqi town, Beijing to celebrate Chinese New Year. [Photo provided to chinadaily.com.cn]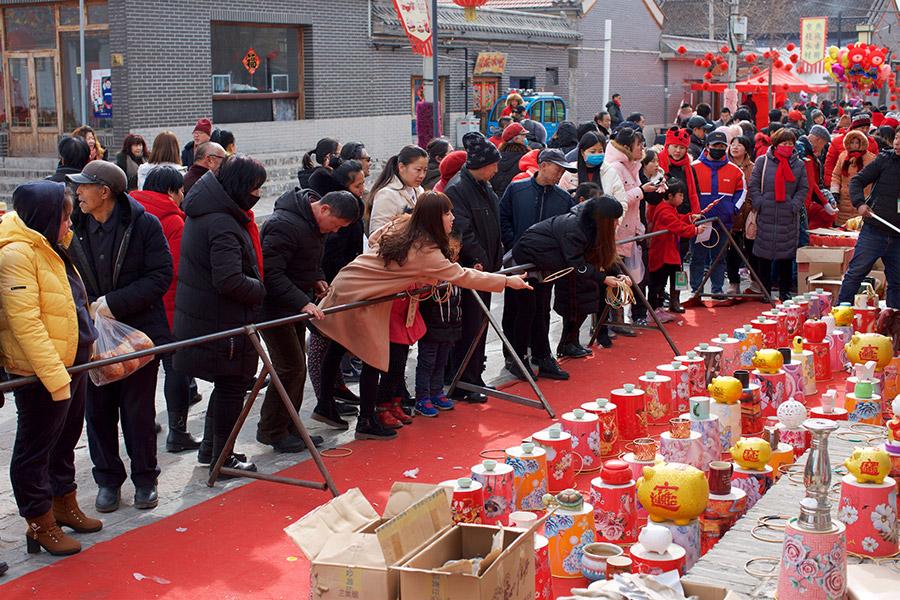 Visitors take part in the temple fair hosted in Yanqi town, Beijing to celebrate Chinese New Year. [Photo provided to chinadaily.com.cn]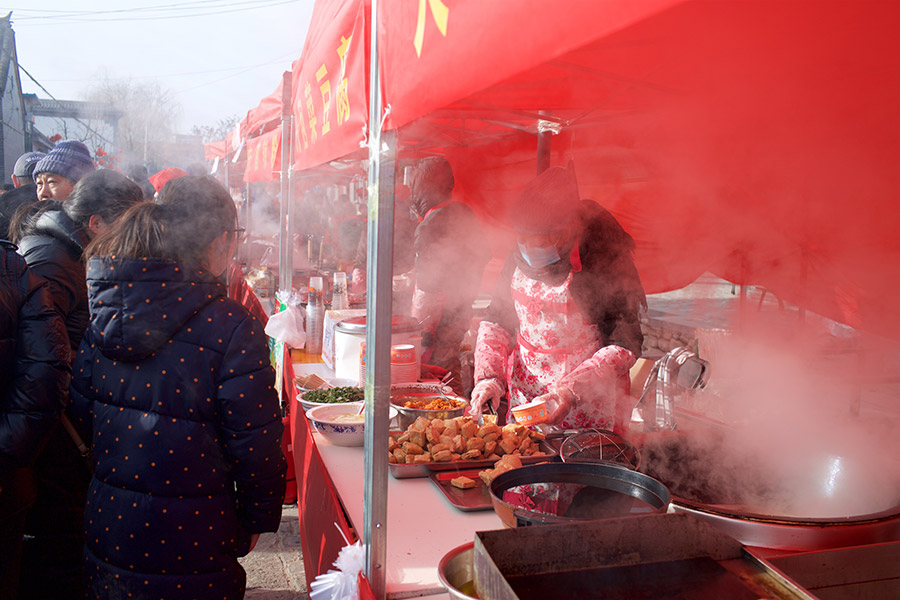 Visitors gather at a stand and taste local snacks at the temple fair hosted in Yanqi town, Beijing to celebrate Chinese New Year. [Photo provided to chinadaily.com.cn]
Visitors taste local snacks at the temple fair hosted in Yanqi town, Beijing to celebrate Chinese New Year. [Photo provided to chinadaily.com.cn]


Presented by Chinadaily.com.cn Registration Number: 10023870-7
Copyright © Ministry of Culture, P.R.China. All rights reserved