Sao Paulo orchestra makes debut in China
Updated: 2019-02-14 16:45:51
( chinadaily.com.cn )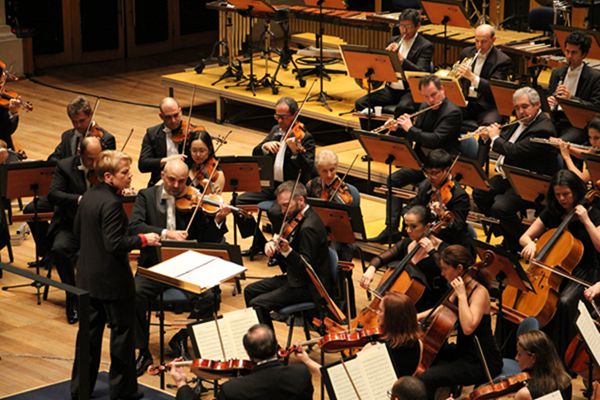 A file photo of the Sao Paulo State Symphony Orchestra. The symphony will give its debut performance in China at Shanghai Grand Theatre on Feb 14. [Photo provided to chinadaily.com.cn]
The Sao Paulo State Symphony Orchestra of Brazil, the first South American symphony to tour China, will hold a concert at the Shanghai Grand Theatre on the night of Valentine's Day.
The event also marked the first time the symphony's female conductor Marin Alsop is involved in a performance in China.
Alsop, who is one of the most prominent students of the late US musician Leonard Bernstein, introduced the symphony's music style as "accessible with folk elements" and highly rhythmic, which is "a hallmark of the Brazilian music".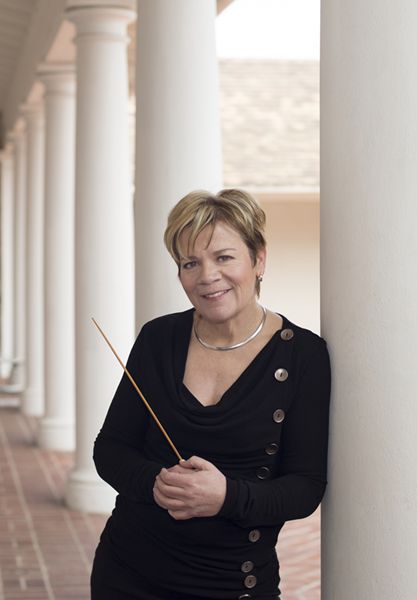 The orchestra is led by female music director and conductor Marin Alsop. [Photo by Adriane White/For chinadaily.com.cn]
The concert program, she added, is perfect for Valentine's Day as it "begins with lots of fire and ends with lots of romance".
The concert opened with Bernstein's Candide Overture, followed by works from Brazilian composer Heitor Villa-Lobos and Argentine Alberto Ginastera. The second part featured Sheherazade by Russian artist Nikolai Rimsky-Korsakov.
Following its China premiere in Shanghai, Alsop and the Sao Paulo symphony will go on to play in Jinan of Shandong province, Beijing and Hong Kong, where the company will feature as the opening performance for the Hong Kong Arts Festival on Feb 21.


Presented by Chinadaily.com.cn Registration Number: 10023870-7
Copyright © Ministry of Culture, P.R.China. All rights reserved