Yancheng Marathon under starter's orders
Updated: 2019-02-14 15:54:37
( chinadaily.com.cn )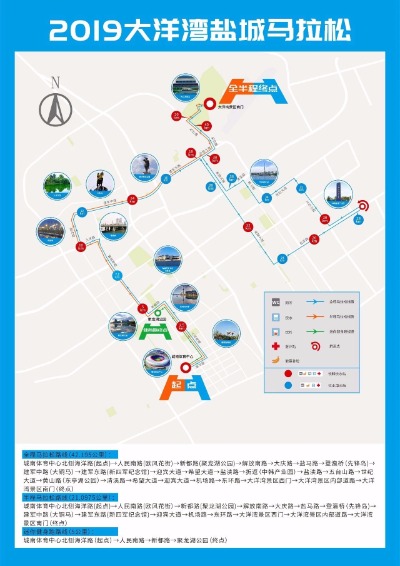 [Photo provided to chinadaily.com.cn]
Jiangsu province's Yancheng city will host its first marathon on April 21.
The event is jointly organized by the Chinese Athletics Association, Jiangsu provincial sports administration, and the Yancheng government.
It aims to promote a fitness lifestyle among residents and to enhance the city's image.
A half marathon (21 km) and a mini leisure run (5 km) will be held at the same time.
Located in the central coastal region of Jiangsu, Yancheng boasts all of the rich natural resources of land, sea, and seashore.
The race will offer runners a glimpse of the historical and cultural charm of the city as participants pass by such scenic spots as Yantang River Park, Yancheng Botanical Park, Yancheng TV Tower, Dayang Bay, and the China Sea-salt Museum.


Presented by Chinadaily.com.cn Registration Number: 10023870-7
Copyright © Ministry of Culture, P.R.China. All rights reserved