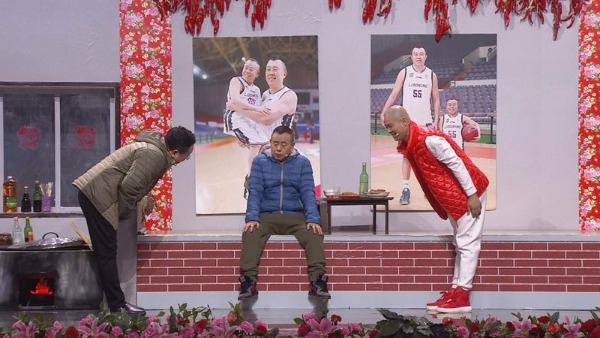 [Photo provided to chinadaily.com.cn]
When Shan Yong, from China's northeast Liaoning province, switched on his television and changed channel to the local Liaoning Television (LNTV) on February 3, two days before the Lunar New Year, he was surprised to find that basketball star Han Dejun was portrayed as the son of Pan Changjiang, a famous Chinese comic actor.
This was part of a sketch from LNTV's 2019 Spring Festival Gala, in which Han, a 2.15-meter center from Liaoning Basketball Club, lifted the 1.60-meter Pan up and let him sit on the player's shoulders.
Although Han and Pan are unrelated, they do share a physical resemblance.
"When my son was young, I always held him in my arms. After growing up, he held me in return," Pan said in the sketch, highlighting the traditional Chinese virtues of piety and kindness.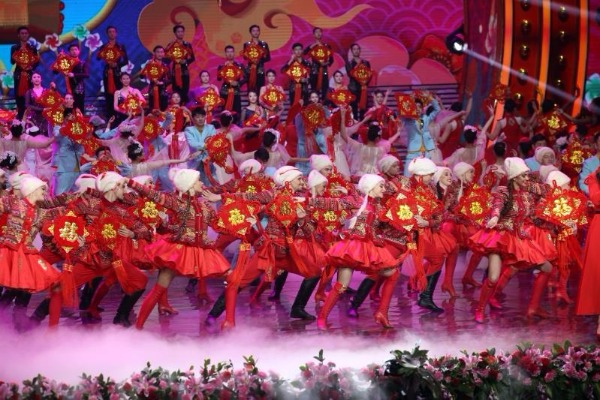 [Photo provided to chinadaily.com.cn]
In addition to the renowned CCTV Spring Festival Gala, which commands audiences of around 700 million people, provincial stations such as LNTV also stage their own variety shows to mark China's most important holiday. And these performances typically contain comedy sketches, martial arts shows, acrobatics, magic displays, traditional opera and dramas.
A key element of Lunar New Year is the family reunion, as for many people in China, this is the one time of the year when they are able to return to their hometowns to visit family and friends.
"Family has very special meaning to the Chinese. And in today's world, family members have few opportunities to spend time with each other due to work commitments and distances. So watching the Spring Festival Gala gives families a chance to be together. And in the meantime people can also learn traditional Chinese virtues such as filial piety from the performance," says Shan Yong, who proclaimed himself a "true lover" of the gala.
For many families in Liaoning Province, watching the LNTV Spring Festival Gala has become an indispensable part of Chinese New Year celebration. And top pianists, singers, dancers and comedians were invited to perform at this year's gala, which ran from 8pm until midnight on New Year's Day.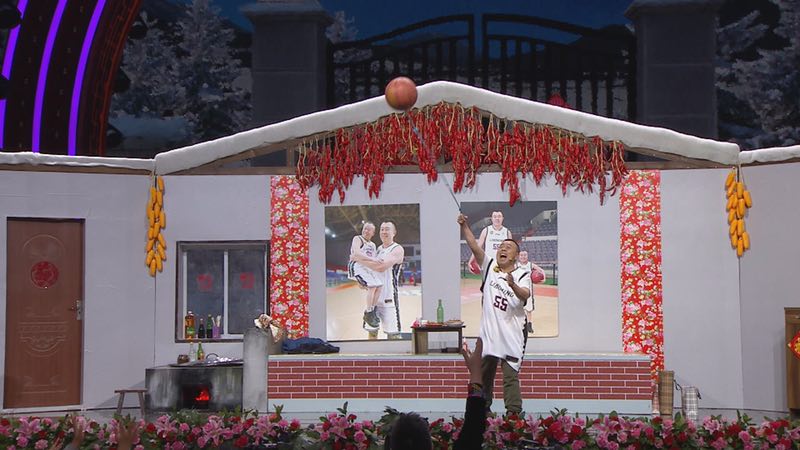 [Photo provided to chinadaily.com.cn]
At the same time, audiences were also impressed by the many international elements integrated into this year's gala. For instance, the Russian dance troupe Todes performed modern dance; and concert pianist Lang Lang, who was born in Liaoning, returned to his hometown to delight audiences.
Also, 2019 represented the 20th consecutive year that the LNTV Spring Festival Gala has been held. And statistics showed that tens of millions of people watched this year's event, giving it a higher viewership than that of any other regional Chinese television station. Besides, viewers were also able to follow the gala across a variety of new media platforms, such as apps, video sites and social media.
Explaining the show's popularity, Li Duo, one of the directors of the 2019 gala, says: "The reason why people love LNTV's Spring Festival Gala is that it not only brings joy but also touches audience members' hearts."Nowadays the world is changing rapidly, but what remains unchanged is the aspiration for a better life."
The province of Liaoning, also known as "the eldest son of the Republic", is one of the oldest heavy industry bases in China, which once made a large contribution to the development of the nation after the setting up of modern China in 1949.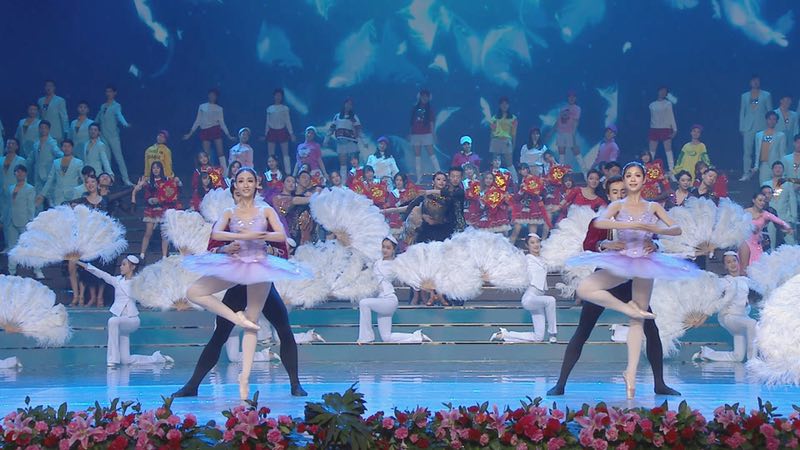 [Photo provided to chinadaily.com.cn]
Since the turn of the century, the Chinese government has launched ambitious plans to revitalize its northeastern region, including the provinces of Liaoning, Jilin and Heilongjiang.
Separtely, over the past two decades, the LNTV Spring Festival Gala has become a symbol of the fast-developing television industry in Liaoning, as well as a conduit to introduce and promote Liaoning home and abroad.
So, with this in mind, the show's producers tried their best to dis the best of Liaoning in the show.
"All the stories and sketches from this year's gala were based on real events," Li says, adding that the scriptwriters carried out detailed interviews before they began writing.
For example, a sketch "My heart is so clear" is a tribute to the city's cleaners.
"They scrub down tens of thousands of square meters of walls and sidewalks every month. They need more attention and deserve to be treated well," says scriptwriter Sun Yu.
 "After I found one city cleaner to be an ideal model for the sketch, I worked with him, ate with him and talked with him for nearly three weeks, so the actor in the sketch says what the real cleaners were saying in their daily life. Their language and expressions were so vivid," adds Sun.