A festival goes global
Updated: 2019-02-12 08:16:33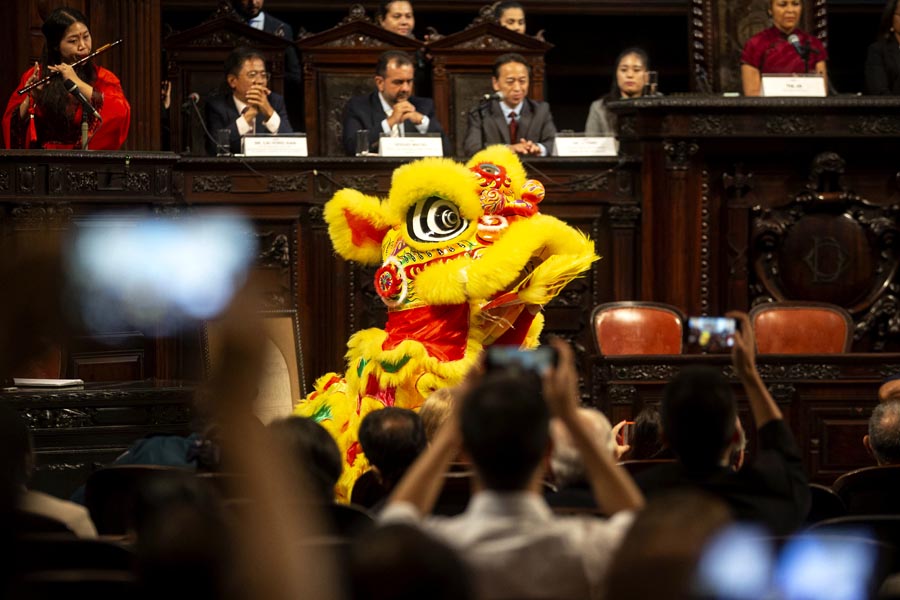 Actors perform a lion dance at the parliament building in Rio de Janeiro to celebrate Lunar New Year's Eve on Feb 4. [PHOTO/XINHUA]
Chinese communities around the world welcome the Year of the Pig with gusto
Chinese communities around the world welcomed the Year of the Pig on Feb 5, ushering in Lunar New Year with prayers, family feasts and shopping sprees.
Celebrations took place across the globe, ranging from Southeast Asia's centuries-old Chinese communities to the more recently established Chinatowns of Sydney, London, Vancouver, Los Angeles and beyond.
The most important holiday of the Chinese calendar marks a fortnight of festivities as reunited families wrap dumplings together and exchange gifts and red envelopes stuffed with money.
Pigs symbolize good fortune and wealth in Chinese culture and this year's holiday has brought a proliferation of porcine merchandise, greetings and decorations.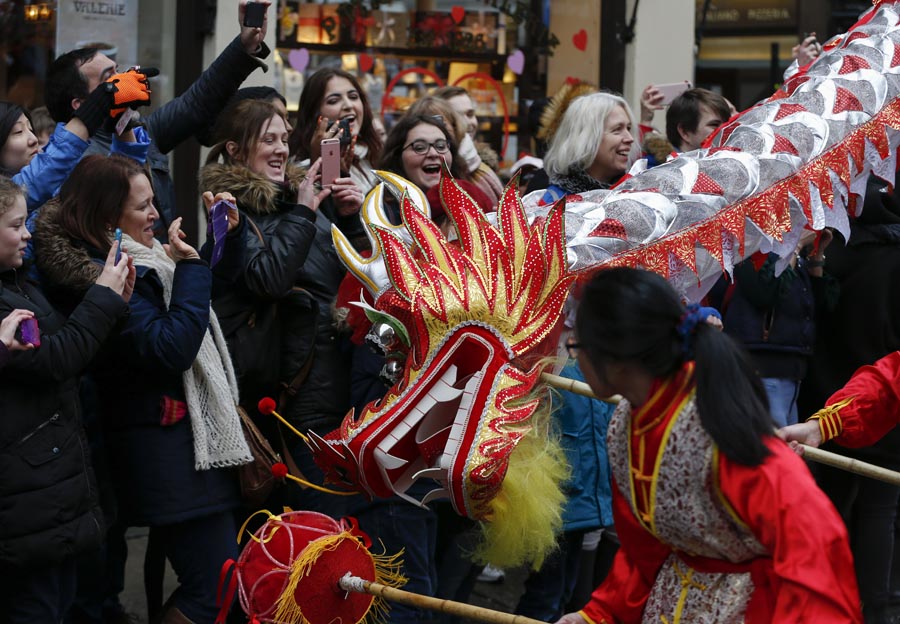 People watch the dragon dance during a Lunar New Year parade in London on Sunday. [PHOTO/XINHUA]
In the streets of several European cities, performances of dragon and lion dances and tai chi drew huge crowds of people, mirroring a growing interest in Chinese culture among Europeans.
Celebrations in London are expected to last a month with a series of activities culminating in the Trafalgar Square parade on Sunday, which organizers say is the biggest Chinese New Year celebration outside Asia.
Dragon and lion dances, Chinese cuisine, Peking Opera performances and light shows are among a flurry of events in the United States and Canada that have deepened understanding of the meaning and charm of the festival.
AFP - Xinhua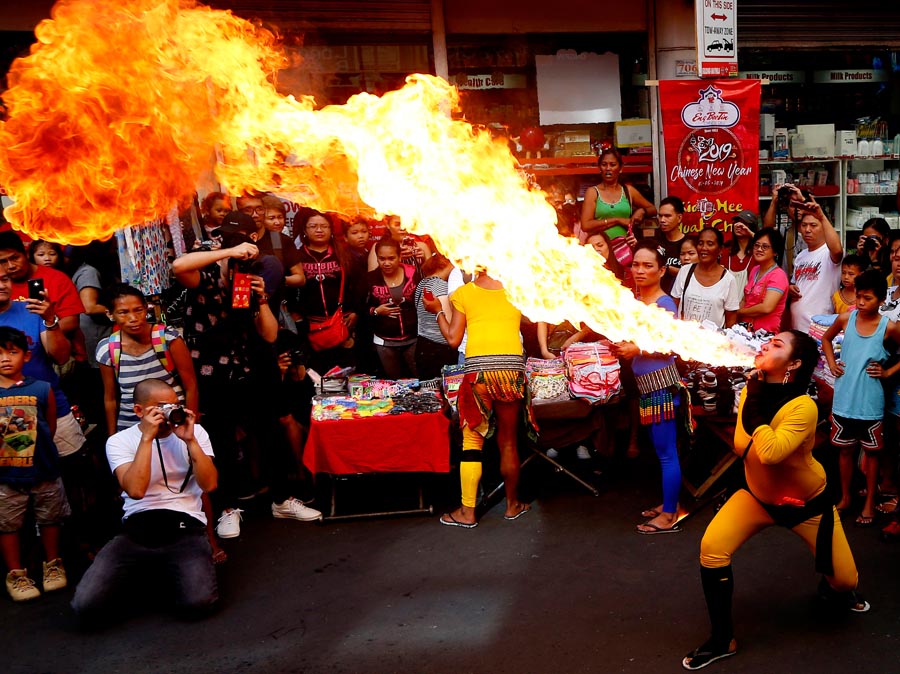 A fire-eater performs during Lunar New Year celebrations on Feb 5 at Manila's Chinatown district. [PHOTO/AGENCIES]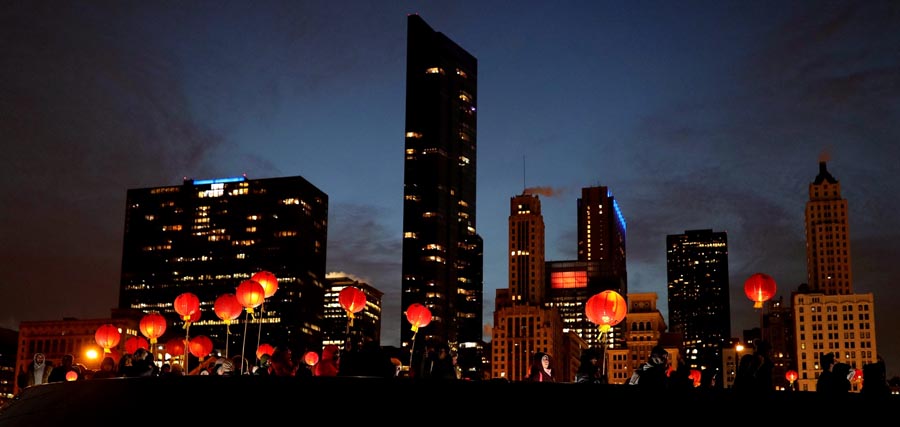 People take part in a Chinese lantern parade organized by the Art Institute of Chicago on Saturday. [PHOTO/XINHUA]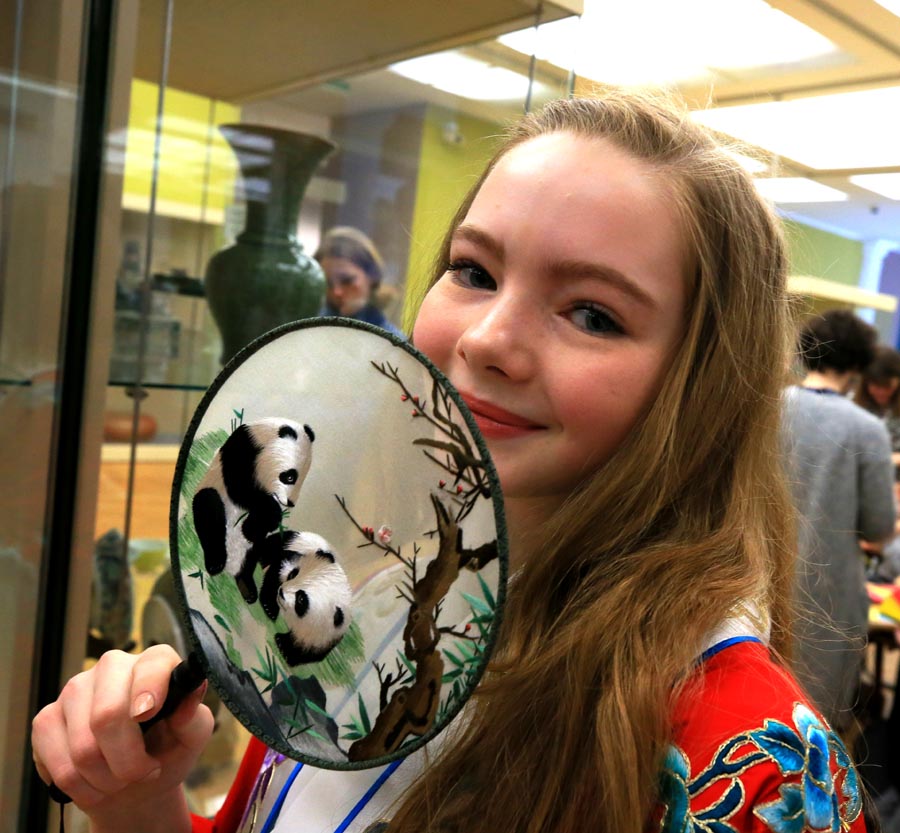 A visitor shows off a Chinese moon-shaped fan at the National Art Museum of the Republic of Belarus in Minsk on Saturday. [PHOTO/XINHUA]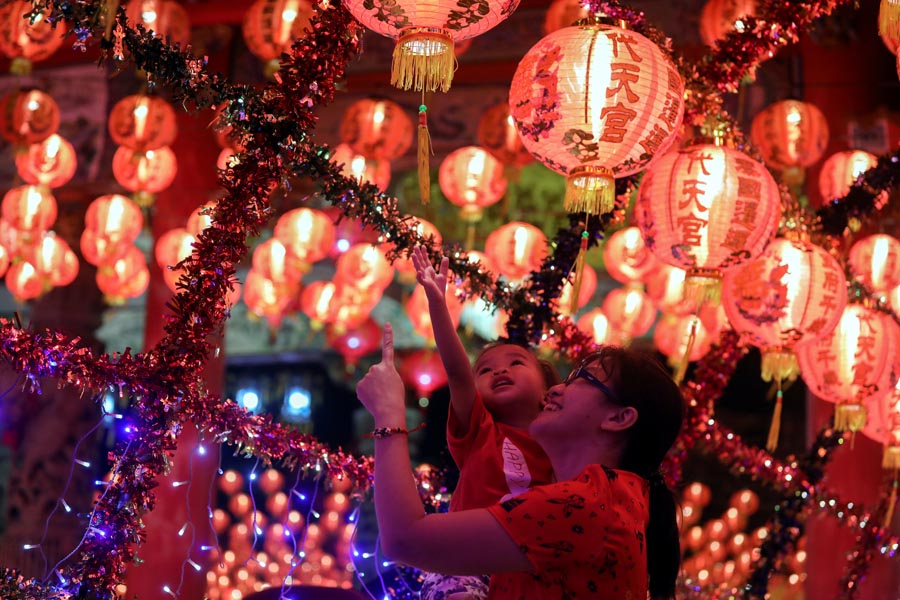 A mother holds her daughter and admires lanterns, celebrating Lunar New Year on the outskirts of Bangkok on Feb 5. [PHOTO/AGENCIES]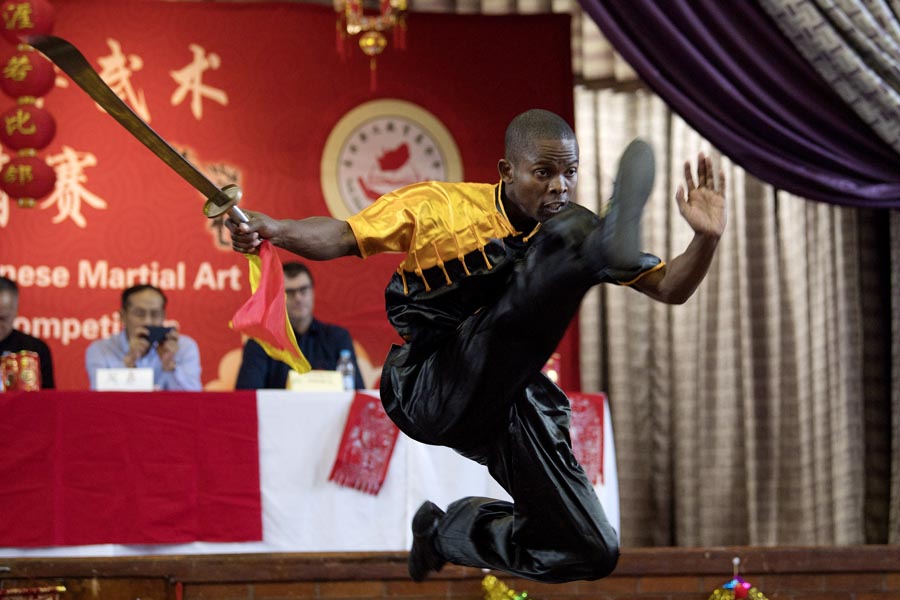 A competitor at a martial arts competition in Johannesburg on Saturday. [PHOTO/XINHUA]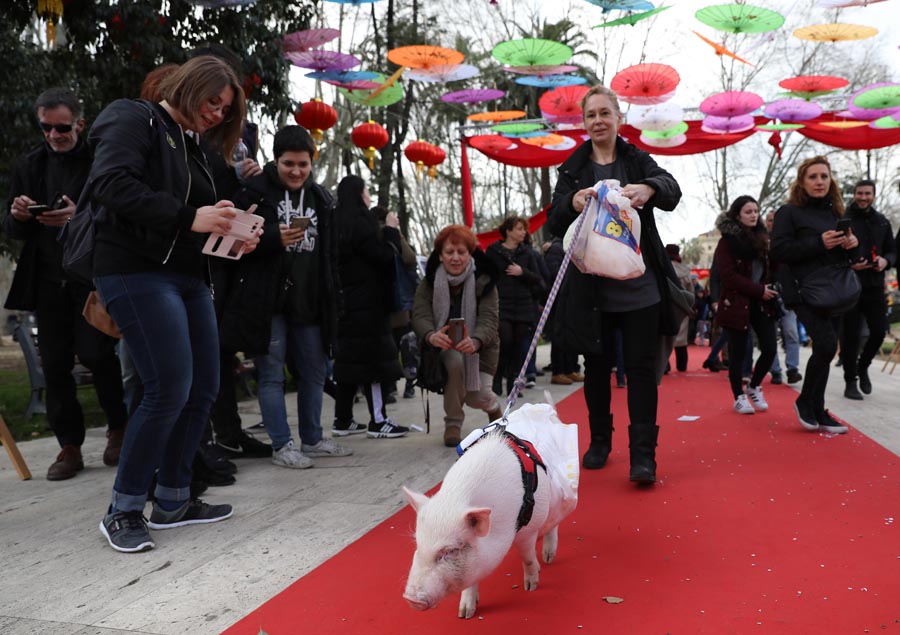 A woman brings her pet pig to participate in activities to celebrate Lunar New Year in Rome on Sunday. [PHOTO/XINHUA]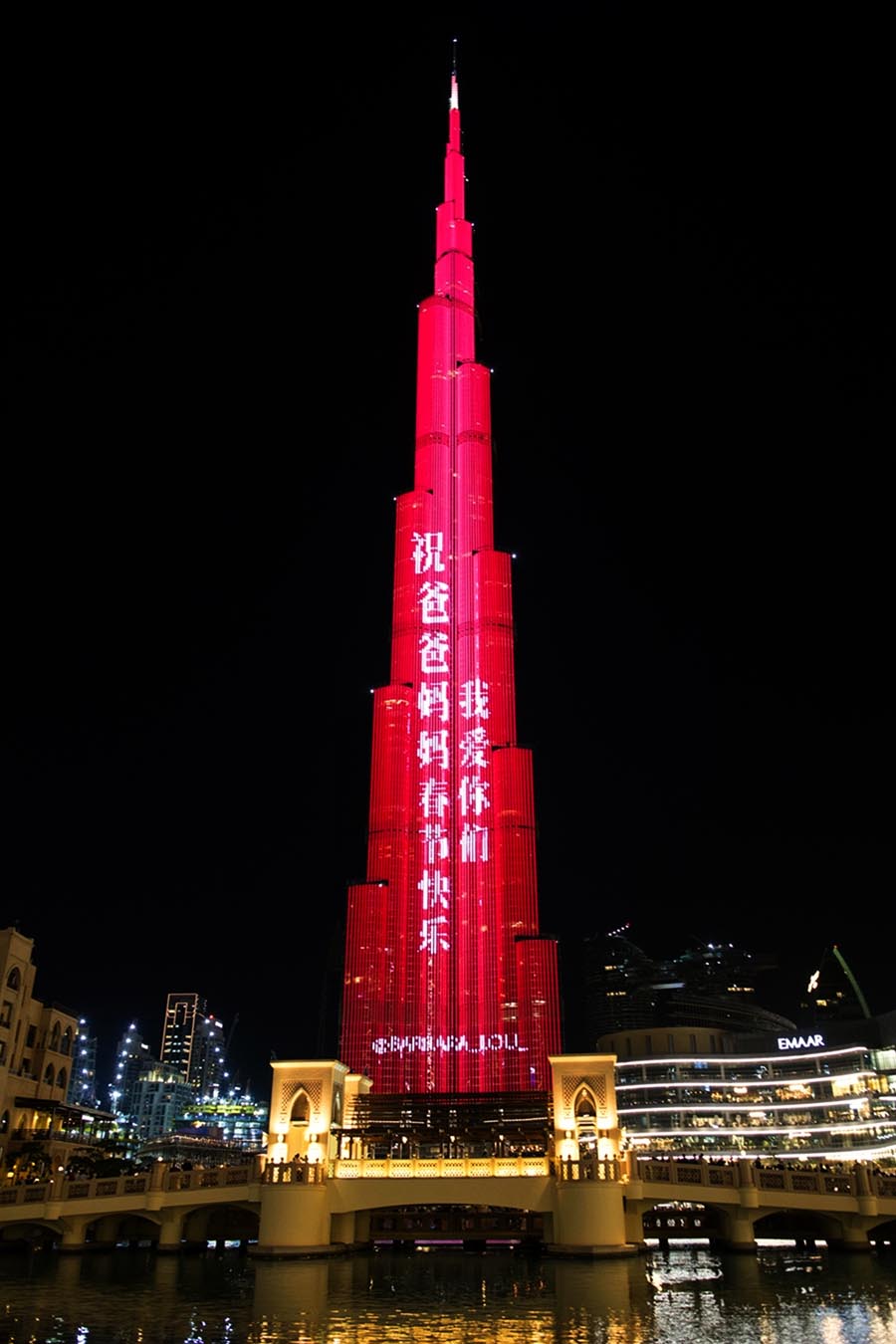 The Burj Khalifa in Dubai is illuminated on Feb 4 to welcome Lunar New Year. [PHOTO/XINHUA]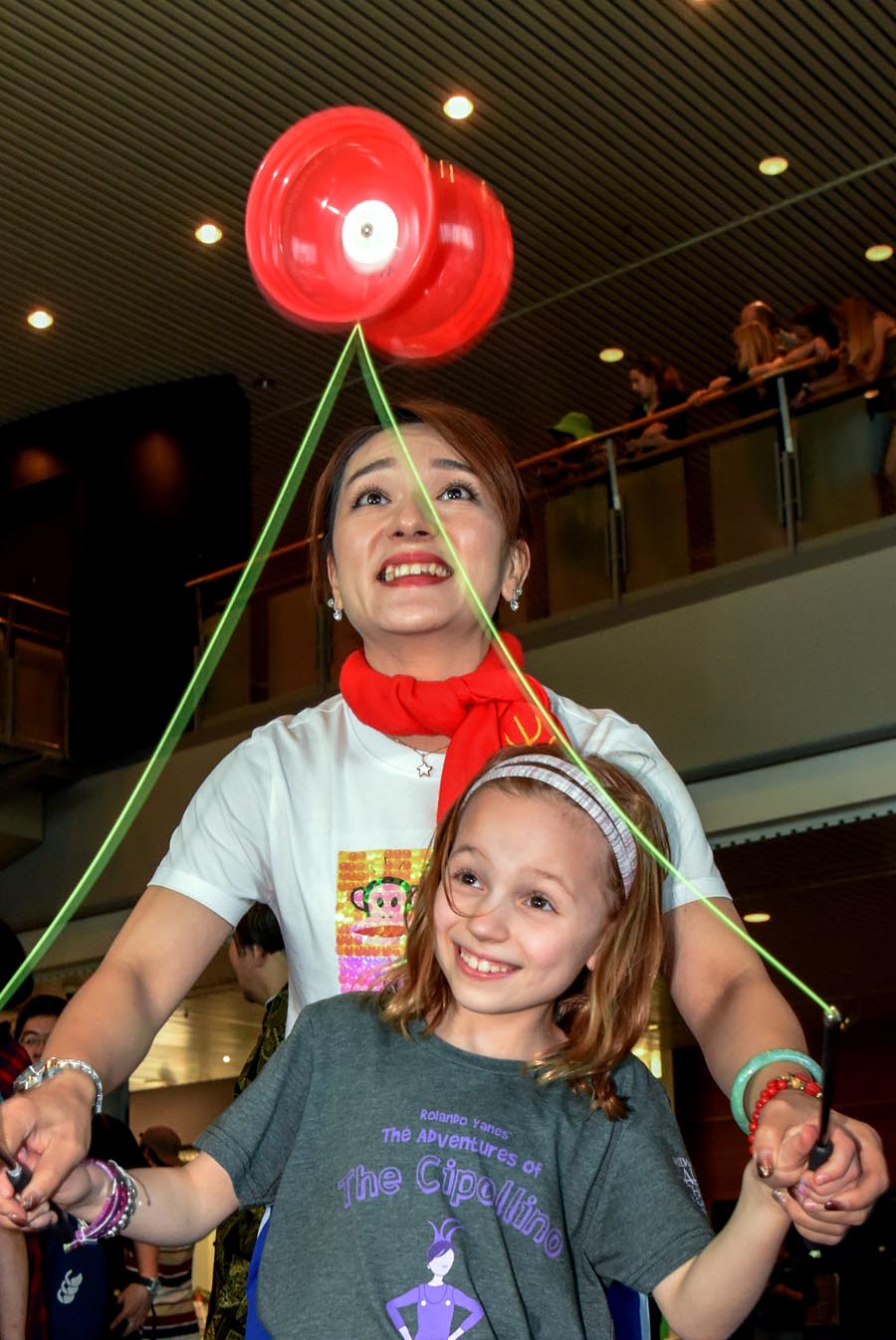 An actress of the Jinan Acrobatic Troupe plays the diabolo with a local girl at the Museum of New Zealand Te Papa Tongarewa in Wellington on Saturday. [PHOTO/XINHUA]


Presented by Chinadaily.com.cn Registration Number: 10023870-7
Copyright © Ministry of Culture, P.R.China. All rights reserved