Film posters celebrate Spring Festival
Updated: 2019-02-02 10:00:53
( chinadaily.com.cn )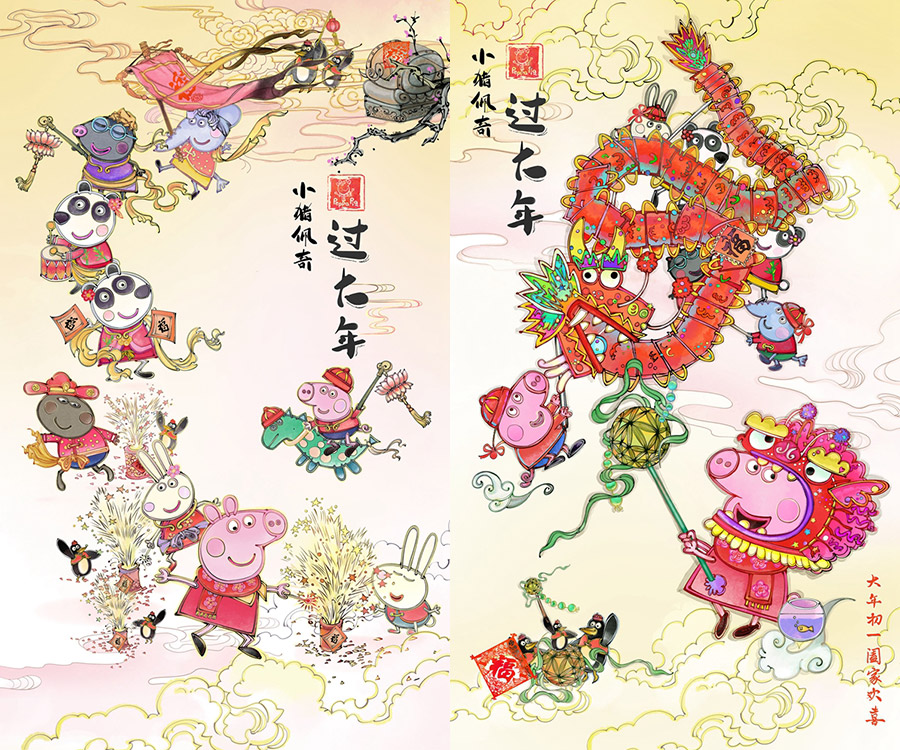 Poster of the film  Peppa Celebrates Chinese New Year [Photo/Mtime]
For films set to hit the big screen around China's Spring Festival, most will launch specialized posters that reference the festival.
Many of the posters will be set against a red backdrop, a symbol of luck and prosperity in the Chinese tradition, and combine cultural elements like Spring Festival couplets, Chinese New Year's Eve dinner, firecrackers, and paying New Year calls.
Let's take a look at some of these posters.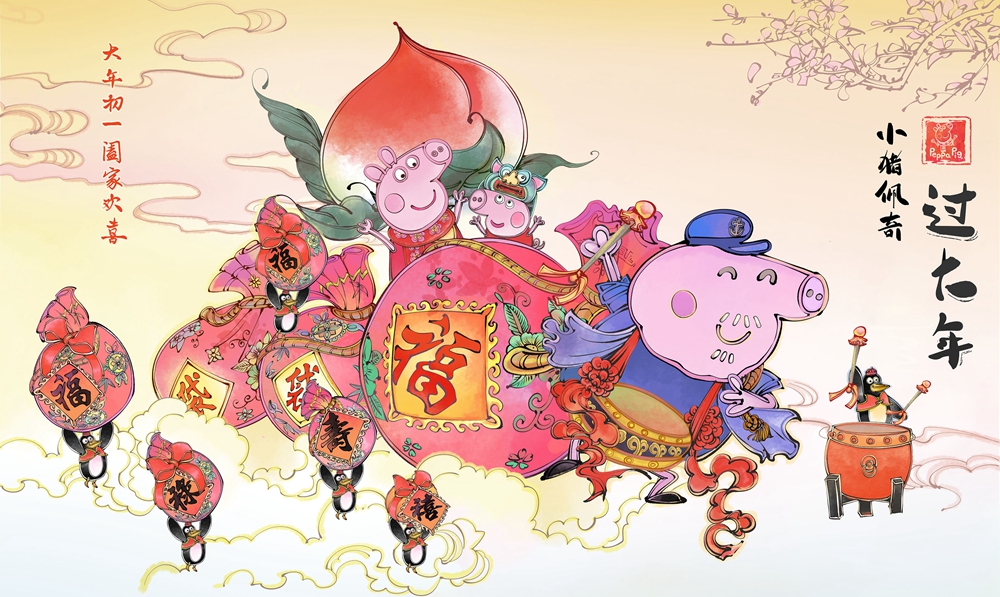 Poster of the film  Peppa Celebrates Chinese New Year [Photo/Mtime]
Poster of the film  Peppa Celebrates Chinese New Year [Photo/Mtime]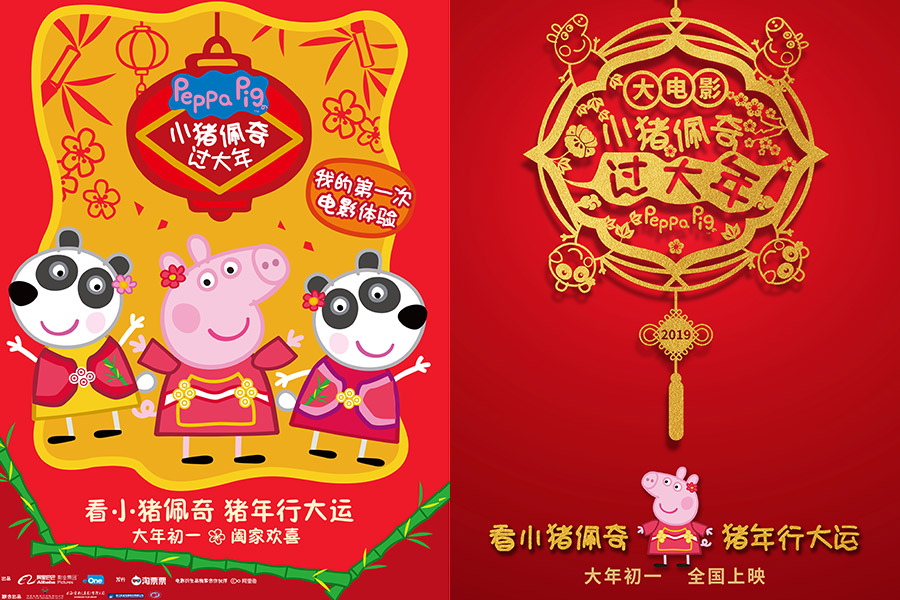 Poster of the film  Peppa Celebrates Chinese New Year [Photo/Mtime]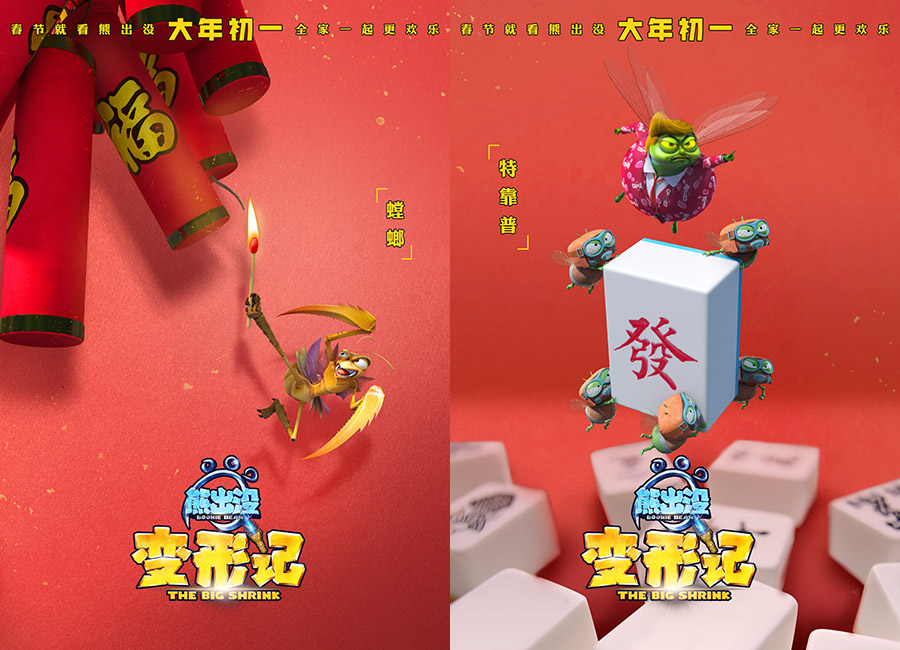 Poster of the film Boonie Bears: The Big Shrink [Photo/Mtime]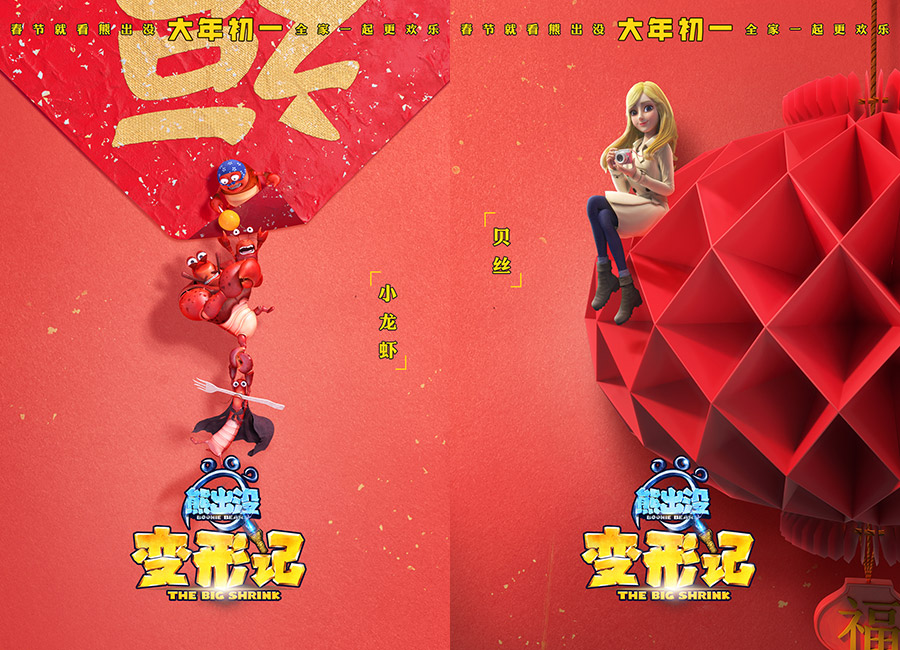 Poster of the film Boonie Bears: The Big Shrink [Photo/Mtime]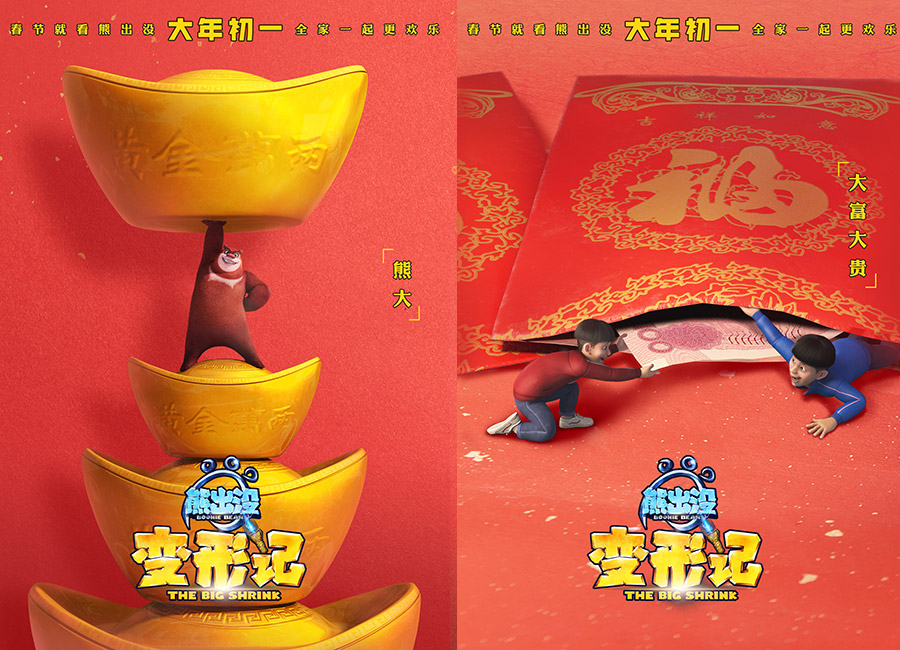 Poster of the film Boonie Bears: The Big Shrink [Photo/Mtime]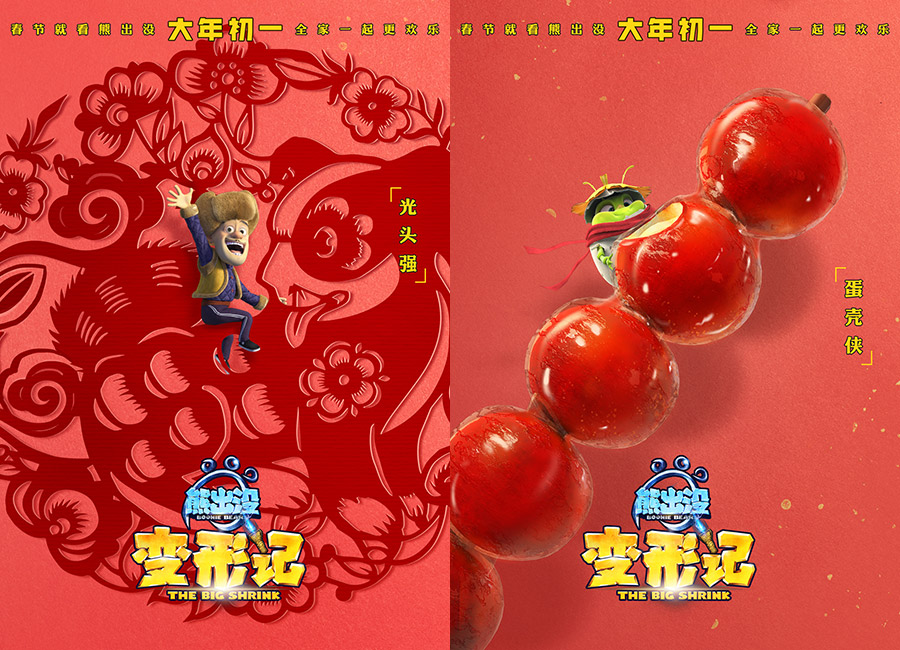 Poster of the film Boonie Bears: The Big Shrink [Photo/Mtime]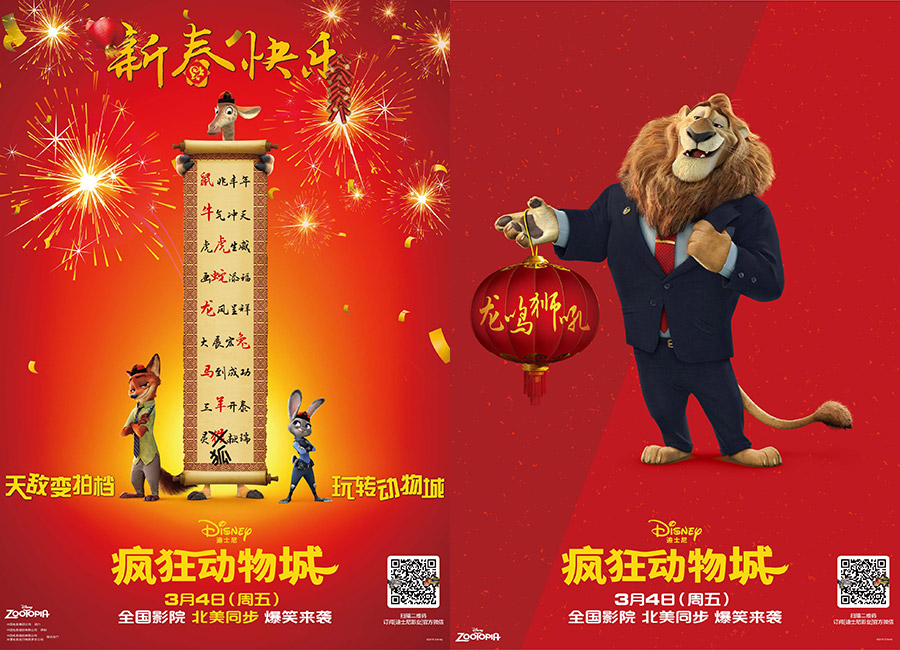 Poster of the film Zootopia [Photo/Mtime]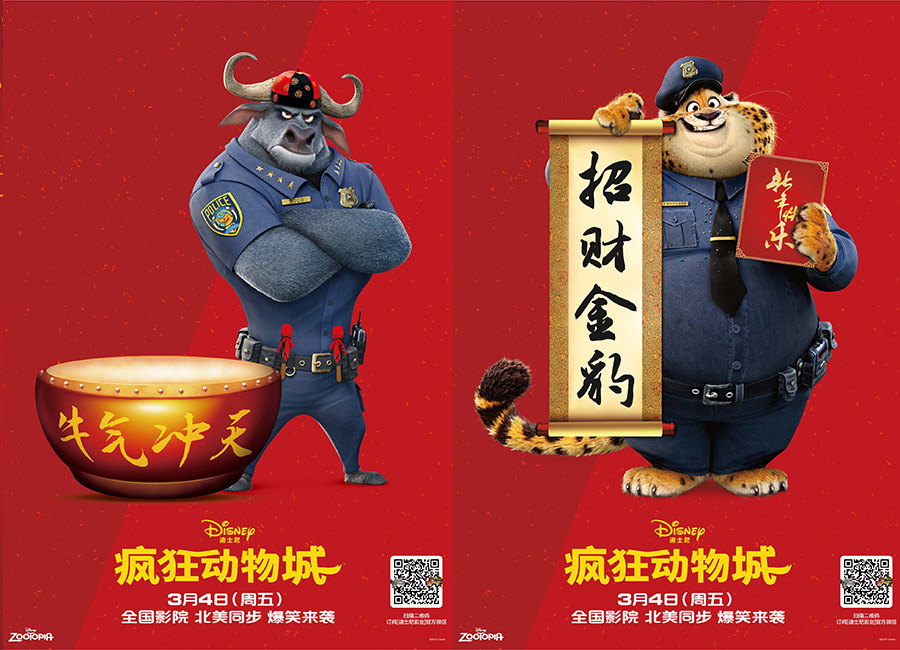 Poster of the film Zootopia [Photo/Mtime]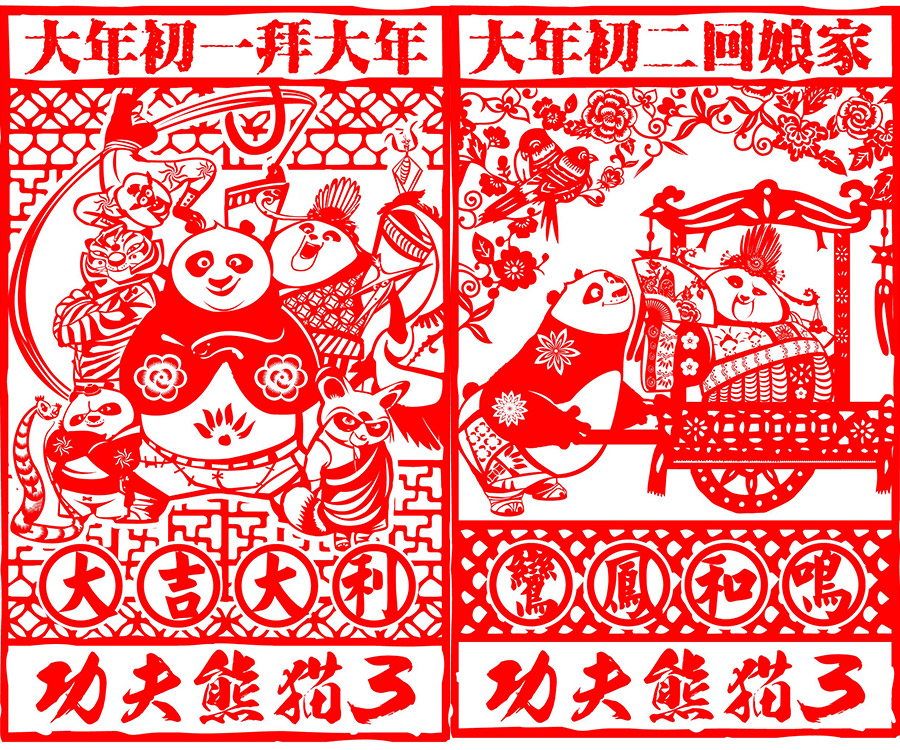 Poster of the film Kung Fu Panda 3 [Photo/Mtime]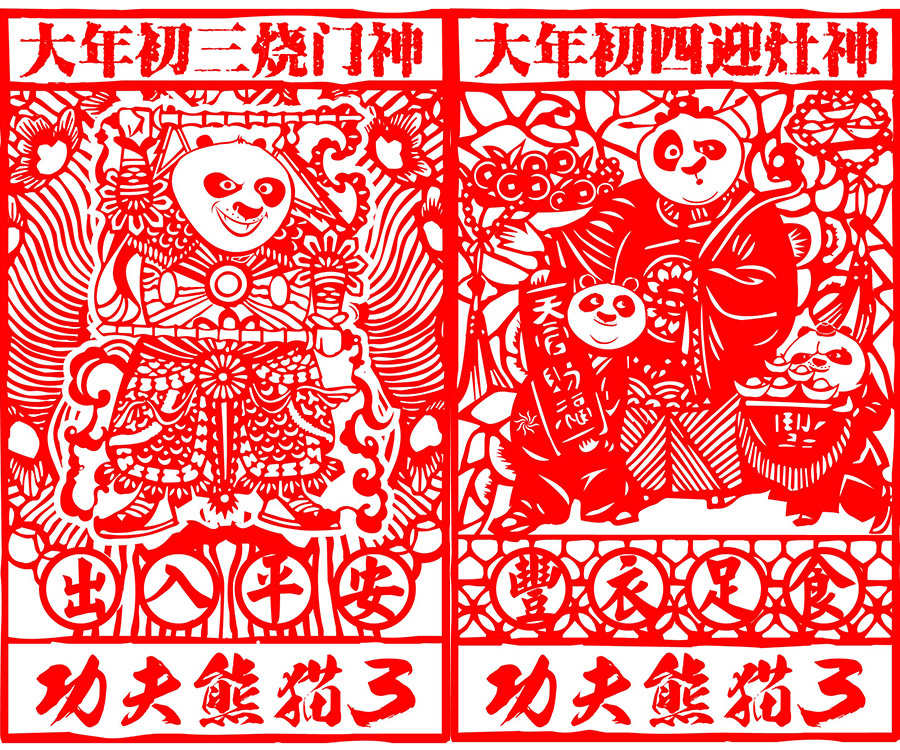 Poster of the film Kung Fu Panda 3 [Photo/Mtime]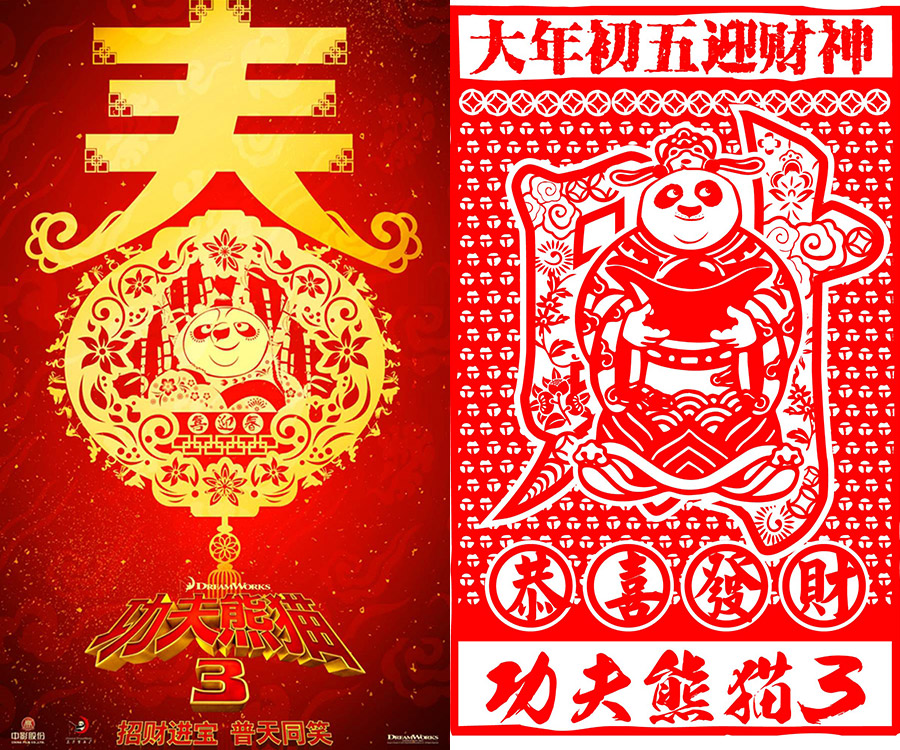 Poster of the film Kung Fu Panda 3 [Photo/Mtime]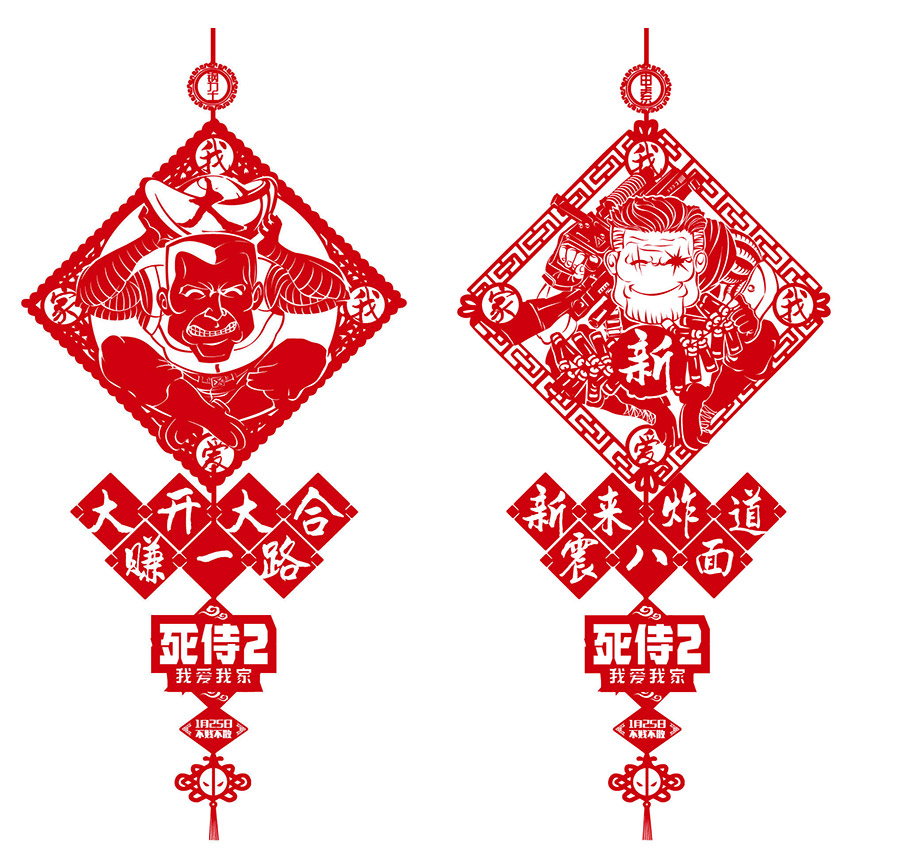 Poster of the film Once Upon a Deadpool [Photo/Mtime]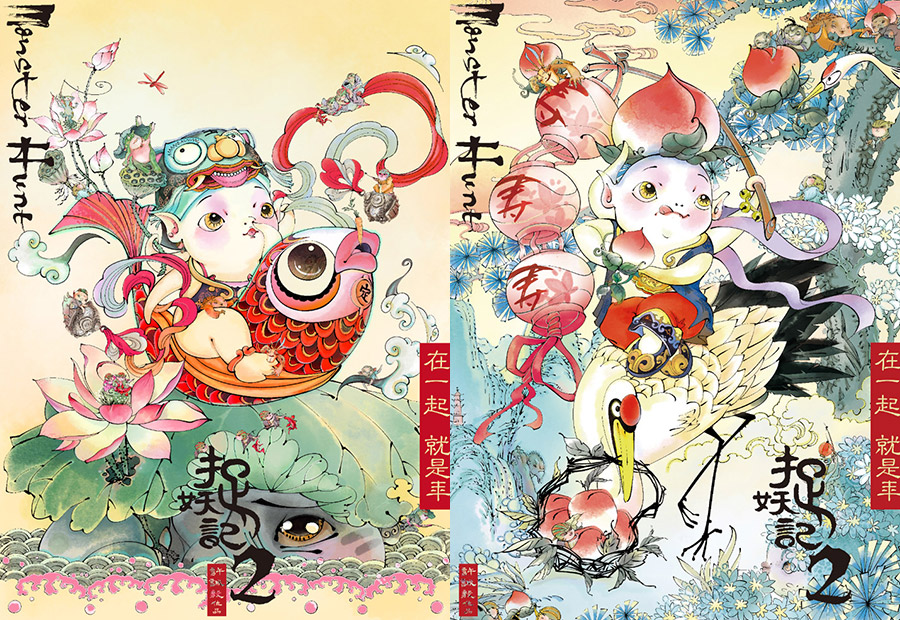 Poster of the film Monster Hunt 2 [Photo/Mtime]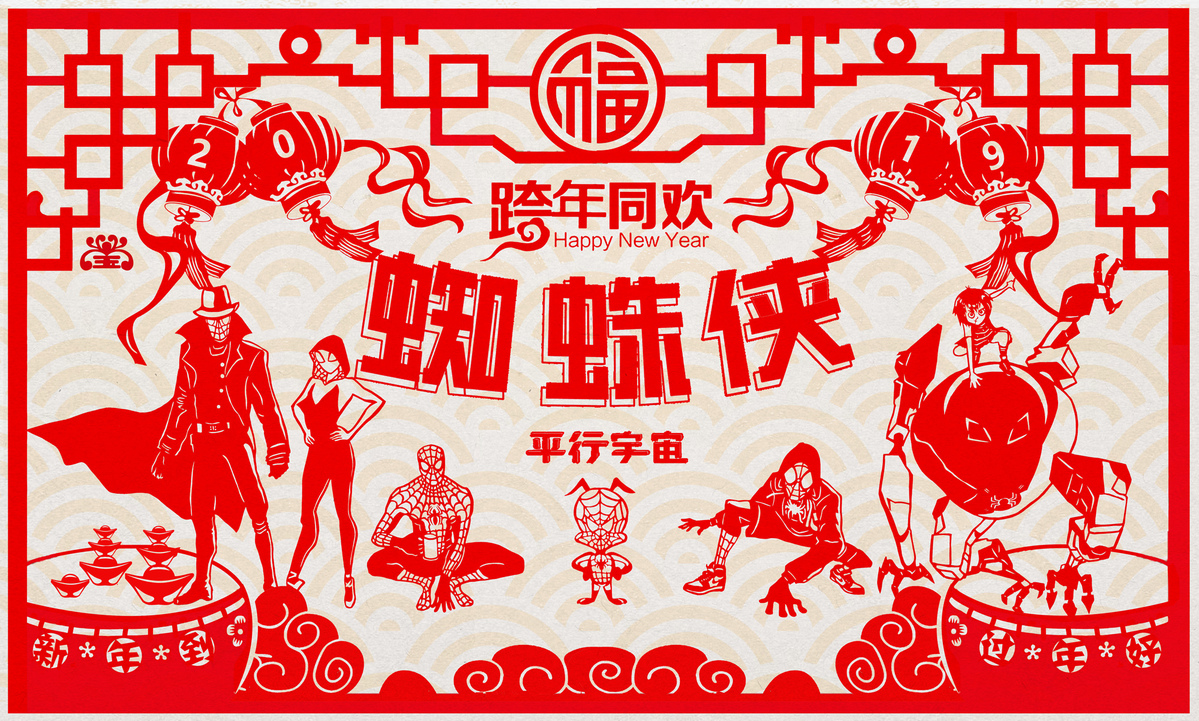 Poster of the film Spider-Man: Into the Spider-Verse [Photo/Mtime]


Presented by Chinadaily.com.cn Registration Number: 10023870-7
Copyright © Ministry of Culture, P.R.China. All rights reserved