Cultural heritage exhibition of China's Yunnan province held in Myanmar's Yangon
Updated: 2019-01-30 09:39:17
( Xinhua )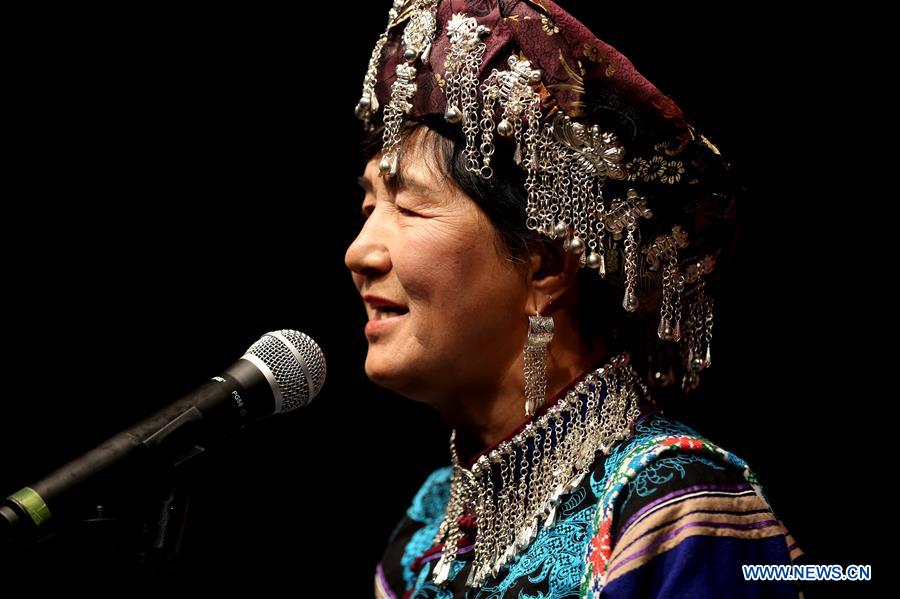 An artist from China's Yunnan Province sings a traditional song during the opening ceremony of the Exhibition of Intangible Cultural Heritage in Yunnan Province of China and Happy Chinese New Year Photo Exhibition at the China Cultural Center in Yangon, Myanmar, Jan 29, 2019. [Photo/Xinhua]
An exhibition of intangible cultural heritage from China's Yunnan Province kicked off Tuesday at China Cultural Center in Myanmar's Yangon.
Scheduled to run for two days, the exhibition is being held under the theme "Recalling of the Beauty of Colorful Yunnan."
Yunnan, a multi-cultural province in Southwestern China, is rich with intangible cultural heritage, with as many as 26 ethnic groups, out of a total of 56 in China, residing in the province.
Wang Xuehong, wife of Chinese ambassador to Myanmar, expressed her belief that the exhibition could promote cultural exchanges between China and Myanmar.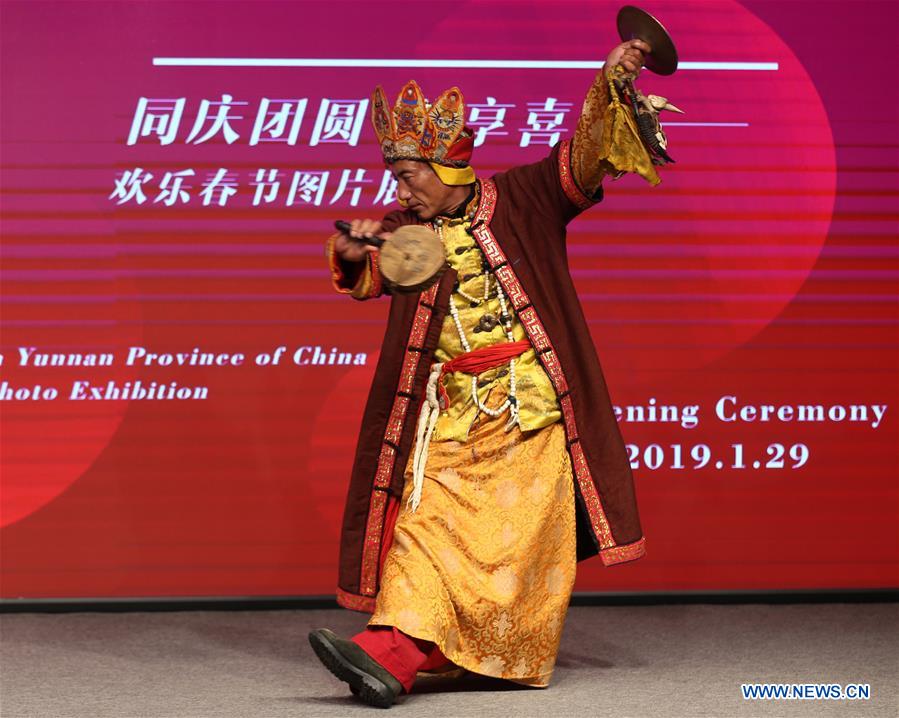 An artist from China's Yunnan Province performs during the opening ceremony of the Exhibition of Intangible Cultural Heritage in Yunnan Province of China and Happy Chinese New Year Photo Exhibition at the China Cultural Center in Yangon, Myanmar, Jan 29, 2019. [Photo/Xinhua]
It is necessary to preserve and value the cultural heritage of a country as the heritage reflects the image of that country and its people, U Aung Naing Myint, Rector of National University of Arts and Culture of Myanmar, told the event.
The two-day exhibition displays 16 intangible cultural heritage crafts including Yiliang bamboo weaving, tin making technique, Jianchuan woodcarving, tie-dyeing technique of the Bai people, Naxi Dongba painting, cucurbit flute making, the shadow puppet making, among others.
The exhibition was jointly organized by Yunnan Provincial Department of Culture and Tourism, Yunnan Provincial Cultural Heritage Protection Center and China Cultural Center in Myanmar.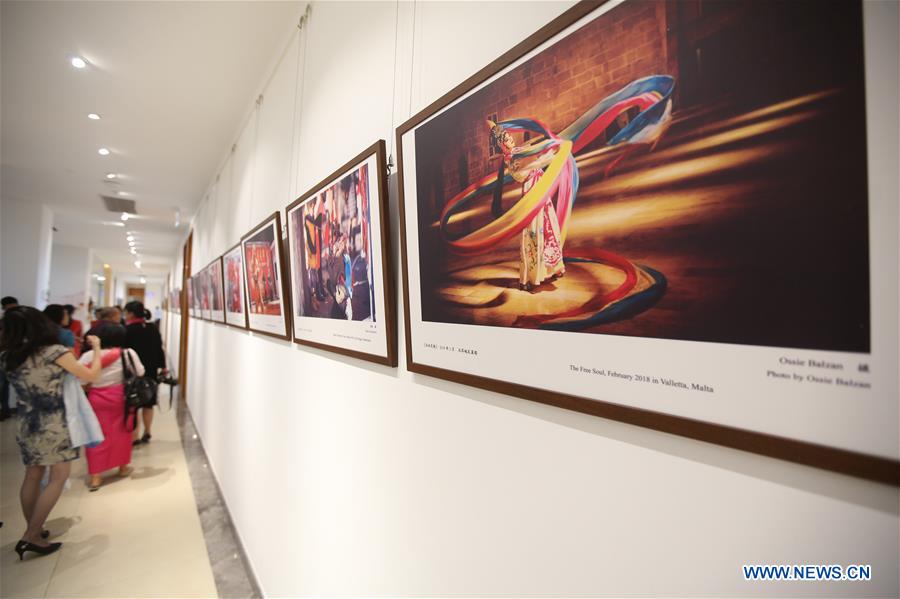 Visitors look at photos during the opening ceremony of the Exhibition of Intangible Cultural Heritage in Yunnan Province of China and Happy Chinese New Year Photo Exhibition at the China Cultural Center in Yangon, Myanmar, Jan 29, 2019. [Photo/Xinhua]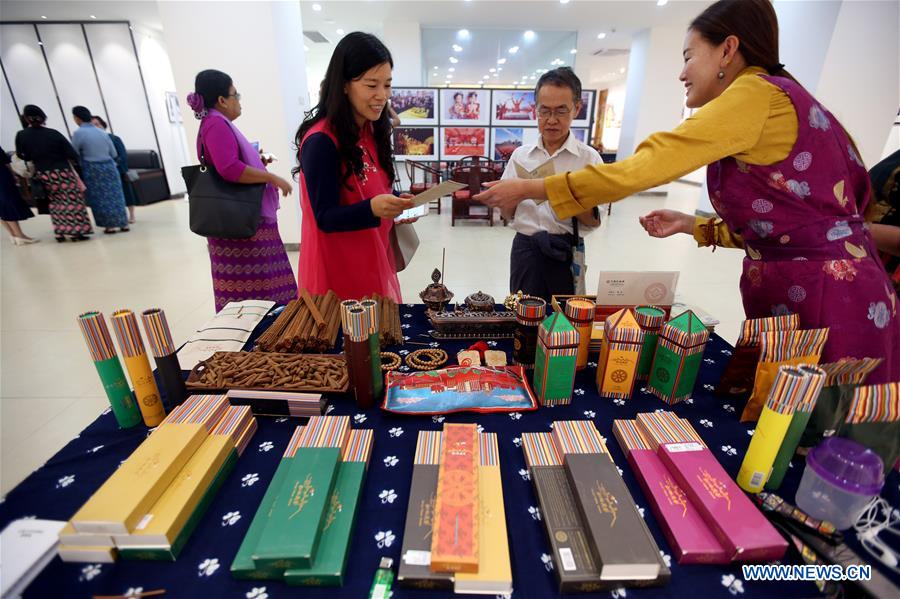 Visitors stop at a stand of incense products during the opening ceremony of the Exhibition of Intangible Cultural Heritage in Yunnan Province of China and Happy Chinese New Year Photo Exhibition at the China Cultural Center in Yangon, Myanmar, Jan 29, 2019. [Photo/Xinhua]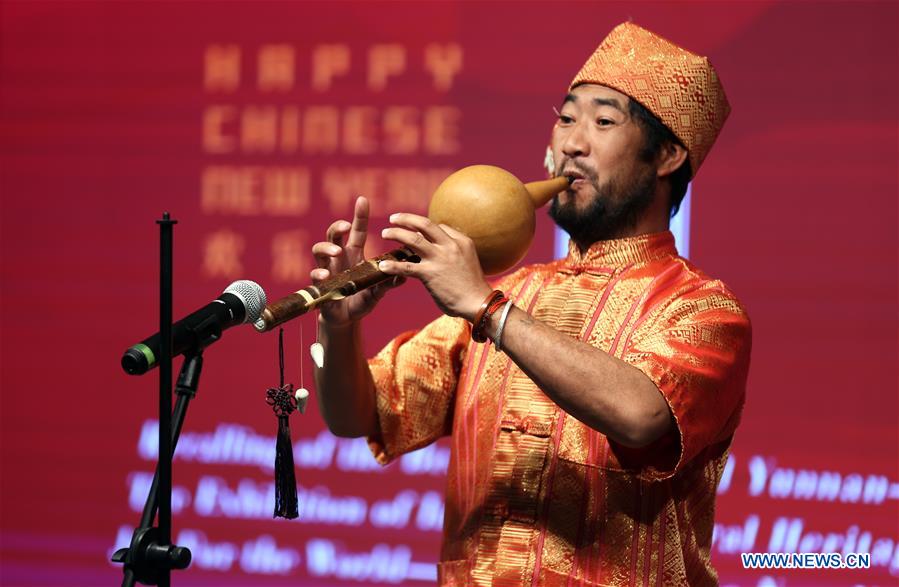 An artist from China's Yunnan Province performs during the opening ceremony of the Exhibition of Intangible Cultural Heritage in Yunnan Province of China and Happy Chinese New Year Photo Exhibition at the China Cultural Center in Yangon, Myanmar, Jan 29, 2019. [Photo/Xinhua]


Presented by Chinadaily.com.cn Registration Number: 10023870-7
Copyright © Ministry of Culture, P.R.China. All rights reserved