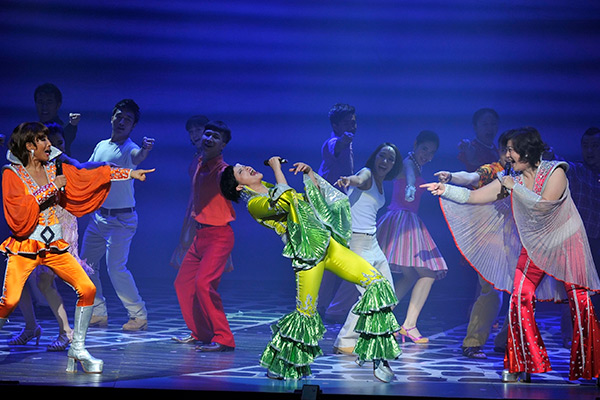 [Photo provided to China Daily]
Shen Xiaocen still remembers the moment when she received an audition notice for the Chinese version of Mamma Mia!, nine years ago in London.
Shen, a star singer active in China during the 1980s, now lives overseas.
"Starring in Mamma Mia! is the ultimate dream of my singing career," she says. "I longed for an opportunity to sing in this globally popular production, using my native language back in my motherland."
Mamma Mia!, a jukebox musical that premiered in London in 1999, is based on 22 songs of iconic Swedish pop group ABBA. It tells the story of kinship, friendship and romance.
As of 2018, it had been performed in 440 cities in 50 countries, attracting an audience of over 60 million people.
The Chinese version of Mamma Mia! made its debut in Shanghai in July 2011, constituting its 14th language version, and has been performed 400 times. The show has just ended its run in Beijing, and will be staged on Friday in Chongqing, on Jan 22 in Nanjing and on July 19 in Shanghai.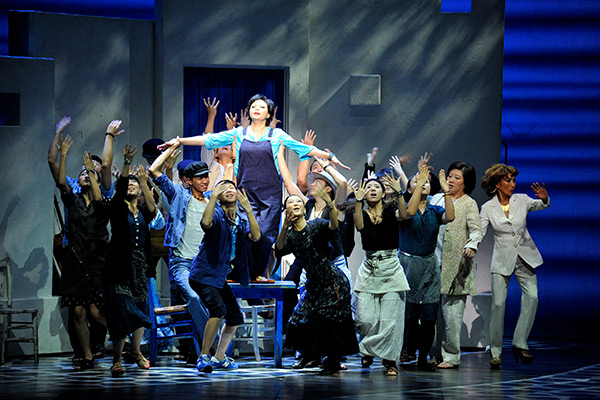 A scene from the Chinese version of Mamma Mia! staged at the Guangzhou Opera House in 2013. [PHOTO BY GAO DIANHUA/FOR CHINA DAILY]
In the show, Shen plays the role of Tanya, a position she continues to hold. As for the others, many have made progress from previously uncredited roles.
Zhou Xiaowei, who was studying directing at Shanghai Theater Academy when the first season of the Mandarin version of Mamma Mia! was holding auditions, did not pass her final round audition for Sophie. But that did not mark the end of her ties to Mamma Mia! as she now plays Lisa in the fourth season.
Speaking of her progress, Zhou says many talented people benefited from being part of the Chinese version.
Tian Yuan, who helped introduce the original version of Mamma Mia! to China in 2007, moved on to become the producer of the Chinese version.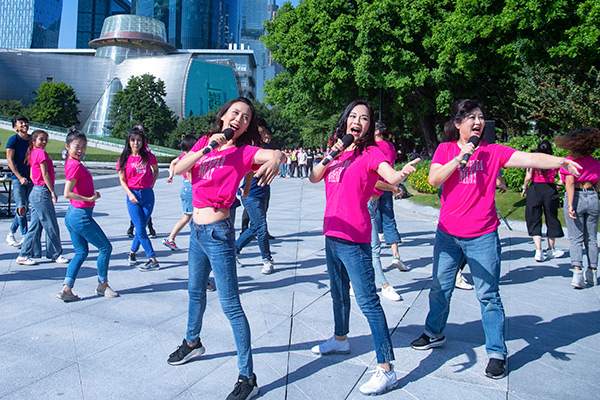 [Photo provided to China Daily]
Looking back, Tian says that when she saw the original version in London, it immediately occurred to her that she wanted to "do something" for China.
"China's market for musicals is still in its infancy. But there's huge growth potential as audiences become increasingly aware of this art form," says Tian.
However, she says the number of people who like musicals is still small, and the speed of growth doesn't match the number of new productions. "Therefore the market faces a tremendous challenge and needs to be gradually built up."
China needs to begin with learning, which is done through in-depth exchanges with international teams, says Tian.
Speaking about the Chinese production, Mark Whittemore, international manager of Mamma Mia!, says: "I am very proud of the version. It has very high standards and is as good as any other version around the world."