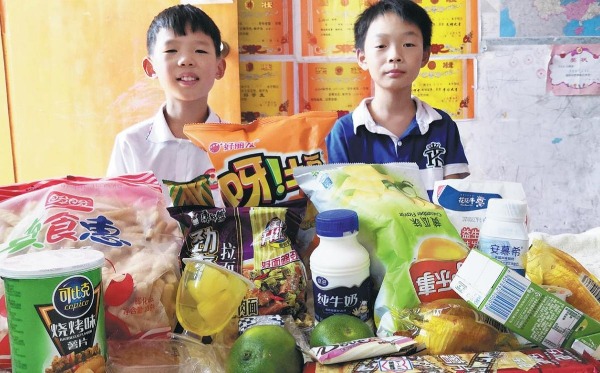 [Provided to China Daily]
Why would a Chinese nutrition professor start a roasted-chicken business with ambitions to turn it into a chain as popular as KFC?
Huang Ming's restaurant in Nanjing, capital of Jiangsu province, is called Professor Huang. Customers sometimes have to wait in long lines to buy menu items such as roasted chicken or salted duck. The store's logo is a cartoon image of a scholar wearing glasses. The image is based on the likeness of its founder, the 48-year-old professor of the College of Food Science and Technology of Nanjing Agricultural University.
Huang began working at the university after receiving his PhD there in 2003. His field of research was meat processing and quality control.
"I noticed that many people buy cooked meat, such as roasted chicken, on the street, although they are aware that the food may not be very healthy due to excessive additives," says Huang.
When he was still an associate professor in 2009, he got the idea to transform his laboratory findings into food production, in the hope that people can enjoy safe and delicious meat products. He started by acquiring a food company on the verge of bankruptcy in Nanjing. He ran the company with his expertise in raw-material selection, food processing and preservation.
Huang opened his first restaurant outlet in the city, which soon became popular, six years later. Now he owns more than a dozen chain stores in Nanjing that are capable of churning out 30,000 roasted chicken pieces a day, with sales of 35 million yuan ($5 million) in 2018.
The government gave a clear signal in 2017 to encourage university staffers like Huang to become entrepreneurs. The Ministry of Human Resources and Social Security issued a document and proposed measures to support professionals to work part time or establish enterprises. With government incentives, Huang is confident in expanding the chain to other cities, including Beijing, Shenzhen and Guangzhou. He also plans to open outlets abroad.
"Americans like to eat chicken, and Japanese share a similar food culture with Chinese. There's no reason to miss these markets," Huang says.
"Some people raised their doubts about me not attending to my proper duties at the school in the first few years. But the food-industry experience produces findings and inspiration to assist in research."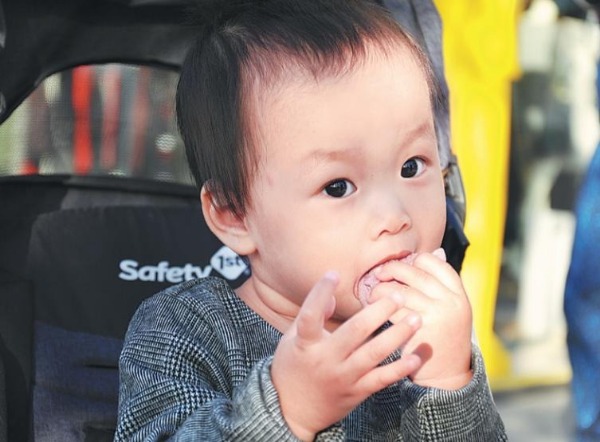 [Provided to China Daily]
Huang says he encountered problems in the food business that cannot be found in labs, and this has helped him produce more papers and patents. In his research, he tackled how to ensure the quality of cooked food without preservatives and how to maintain the flavor of meat with less salt and MSG.
He says he and his teammates have also invented an automatic oil-water-separation frying mechanism that can reduce possible harm caused by fried foods.
In the third year of his business, Huang obtained a professorship for his achievements in helping his graduate students win honors and publish papers in international journals.
In November, Huang's enterprise was designated by the Ministry of Agriculture and Rural Affairs as the National Center for Research and Development of Poultry Meat Processing Technology. His entrepreneurship was also awarded by the Ministry of Education.