Internet charity summit aims to boost public welfare in China
Updated: 2019-01-08 11:42:13
( chinadaily.com.cn )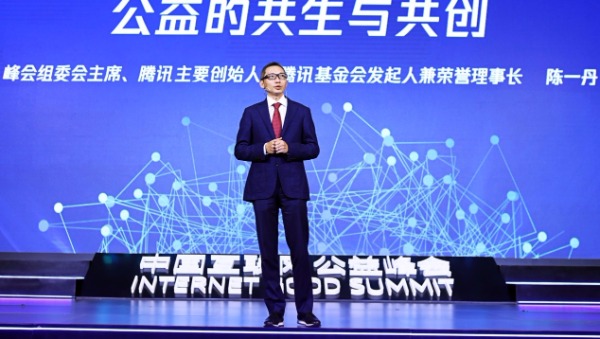 Chen Yidan, founder of Tencent Foundation,was elected chairman of the summit's committee.[Photo provided to chinadaily.com.cn]
The third China Internet Philanthropy Summit, which gathered executives from more than 100 leading charity organizations from around China, was held recently in Beijing.
Launched by Tencent Foundation, the event aims to become an accelerator for the development of public welfare in China by promoting cooperation and value creation in the field.
A new committee, formed during the event, will serve as the organizing body for the annual summit.
Industry leaders on the committee will be responsible for building an exchange platform, selecting outstanding cases and providing training opportunities to help the industry grow to become more mature and standardized, said Chen Yidan, one of the main founders of Tencent and the founder of Tencent Foundation. Chen was elected chairman of the committee.
"Internet philanthropy is not the business of one company. Therefore, this time we formed the organizing committee to work together to develop industry conventions based on self-discipline and to influence the future direction of internet public welfare," Chen said.
At the summit, issues such as future directions and challenges for internet philanthropy were also discussed by invited experts and charitable organization representatives.


Presented by Chinadaily.com.cn Registration Number: 10023870-7
Copyright © Ministry of Culture, P.R.China. All rights reserved