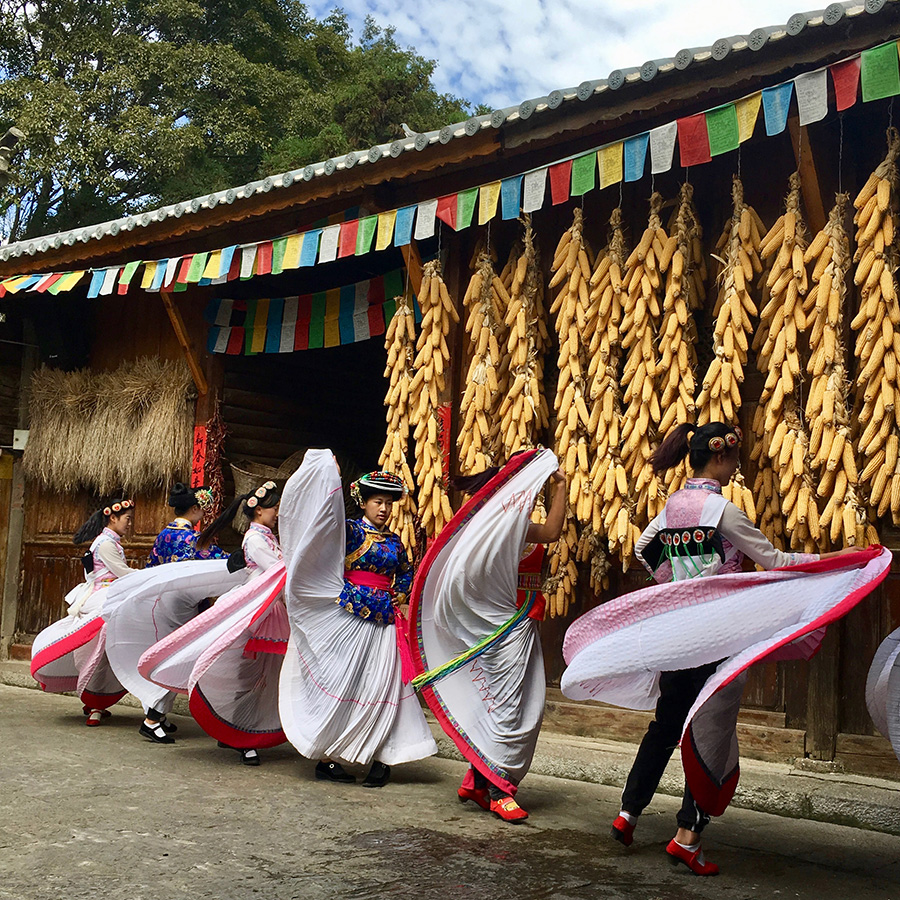 The Yunnan Nationalities Village in Kunming, Yunnan province. [Photo by Erik Nilsson/China Daily]
Five additional Chinese cities are providing 144-hour visa-free transit as of Jan 1. Erik Nilsson and Yang Feiyue look at what these destinations offer. 
It's a matter of time for travelers to five Chinese cities offering 144-hour visa-free transit as of Jan 1-and for the cities themselves.
Visitors can discover how more days mean more discoveries in these distinctive destinations.
These locations realize time is money. And travelers who linger longer speed up tourism growth.
The cities are Yunnan province's capital, Kunming; Hubei province's capital, Wuhan; Fujian province's Xiamen city; Shandong province's Qingdao city; and Sichuan province's capital, Chengdu.
They'll allow visitors from 53 countries to stay for up to six days without visas, provided they meet such conditions as presenting travel documents and tickets to their next destination country or region.
Chengdu has already opened an English-language hotline to answer questions about the policy.
And Xiamen will develop packages in English, Russian and Japanese for travelers who take advantage of the new rules.
The cities adopting the 144-hour policy join Shanghai, and Jiangsu and Zhejiang provinces in southern China; Beijing, Tianjin and Hebei province in the north; and Liaoning province in the northeast. These places have approved similar relaxations in recent years.
China Daily takes a quick look at what makes these newcomers worth taking a long time to see.
Kunming
Yunnan's "city of eternal spring" is where geology, ecology and ethnology converge.
Spires slice the skies of Kunming's stone forest like stilettos, often cutting people off from their sense of direction. (Staffers guide dozens of people who get lost in this otherworldly world to the exit every day.)
Visitors float on boats in the wetlands that soak Dianguzhen ancient town. The area is a tangle of walkways built over bogs and beaches, including a sandy strand that locals jokingly call "Kunming's Maldives".
The Yunnan Nationalities Village hosts houses built in the traditional styles of the country's 56 ethnic groups. Guests can join such performances as bamboo dances, in which they jump over poles clacked together at ankle-height-or, they try to, at least.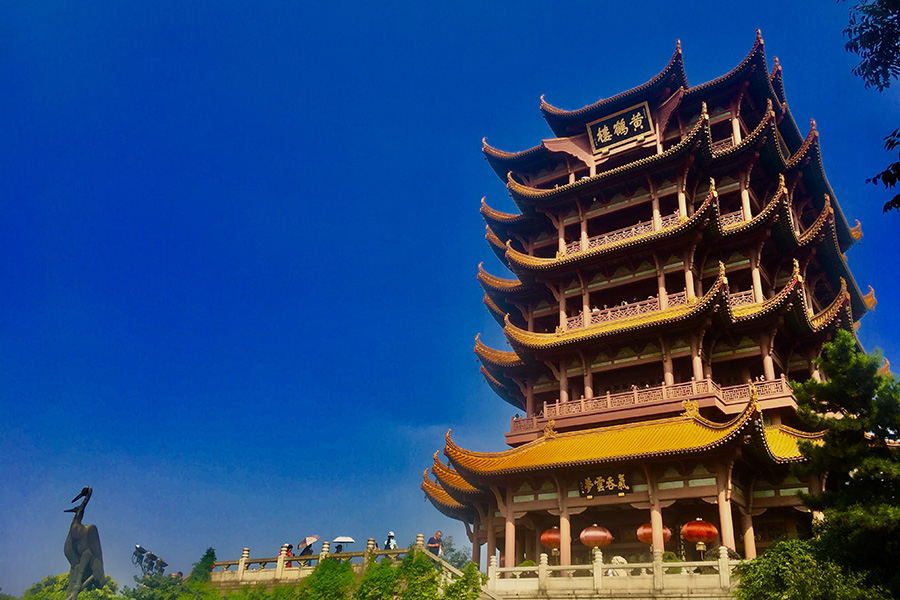 The Yellow Crane Tower in Wuhan, Hubei province. The seaside in Qingdao, Shandong province. [Photo by Erik Nilsson/China Daily]
Wuhan
The ancient Yellow Crane Tower offers a bird's-eye view of Wuhan's futuristic cityscape from the Yangtze's shore.
Visitors can understand why it has been immortalized in the minds of modern Chinese by ancient literati like eighth-century poets Cui Hao and Li Bai.
The tower takes its name from a legend-versions vary-about an immortal, who rode said waterfowl to Wuhan's Snake Mountain.
Visitors stroll along the city's snack street to sample such fare as duck necks and hot-and-dry noodles.
Optics Valley's pedestrian street hosts random statues among European-style buildings frequented by cosplaying livestreamers. Think of youths in bear and soldier costumes roaming among sculptures of Spiderman and a giraffe fleeing a T-Rex.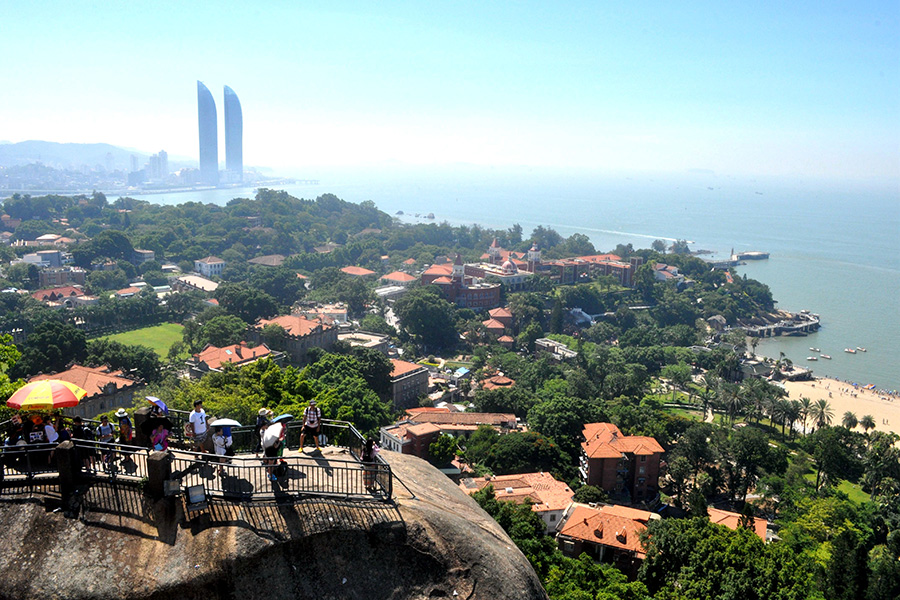 The UNESCO World Heritage site Gulangyu in Xiamen, Fujian province. [Photo by Erik Nilsson/China Daily]
Xiamen
"Piano Island" is Xiamen's key attraction.
The UNESCO World Heritage site Gulangyu hosts hundreds of specimens of the instrument. Many of the most impressive are housed in shore-side museum.
About 10 million travelers descend on the settlement of roughly 20,000 residents annually.
Visitors walk among its concession-era architecture. Cars are banned.
Travelers also take advantage of Xiamen's seaside location by enjoying seafood, swimming and kite surfing.
Tens of thousands of migrating egrets gather in Yundang Lake.
Xiamen University is a major attraction. Its grounds are like gardens. And the campus is flanked by the Nanputou Buddhist temple and Jiageng Park, a scenic spot dedicated to the university's founder.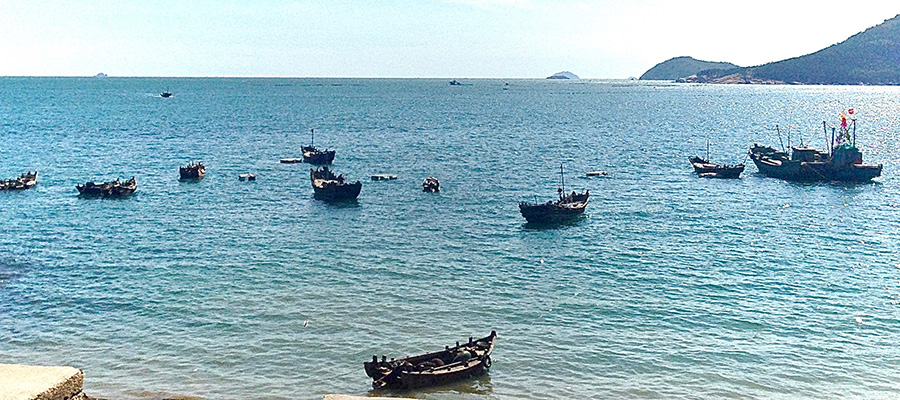 The seaside in Qingdao, Shandong province. [Photo by Erik Nilsson/China Daily]
Qingdao
Beer, boats and beaches conjure the allure of China's "sailing city".
A holographic scientist who throws drinks in your face and a "drunken-simulation room" make Tsingtao's beer museum an interesting destination to learn about the country's biggest beer brand.
The surrounding area is known as "Beer Street" and is the epicenter of the local drinking culture, including a massive summertime festival. Frothy mugs are typically served with plates of steamed clams.
Newlyweds pose for photos amid Qingdao's concession-era architecture. Couples snap shots in front of European-style castles that hug the shoreline.
Families watch seals dance Gangnam Style, feed dolphins and pet belugas at the polar-ocean park.
Indeed, it was for good reason the city where Laoshan Mountain crashes into the ocean was selected to host the 2008 Olympics' maritime Games.
The sailboats, cruise liners and yachts that bob in its harbors today nod to its nautical appeal throughout time.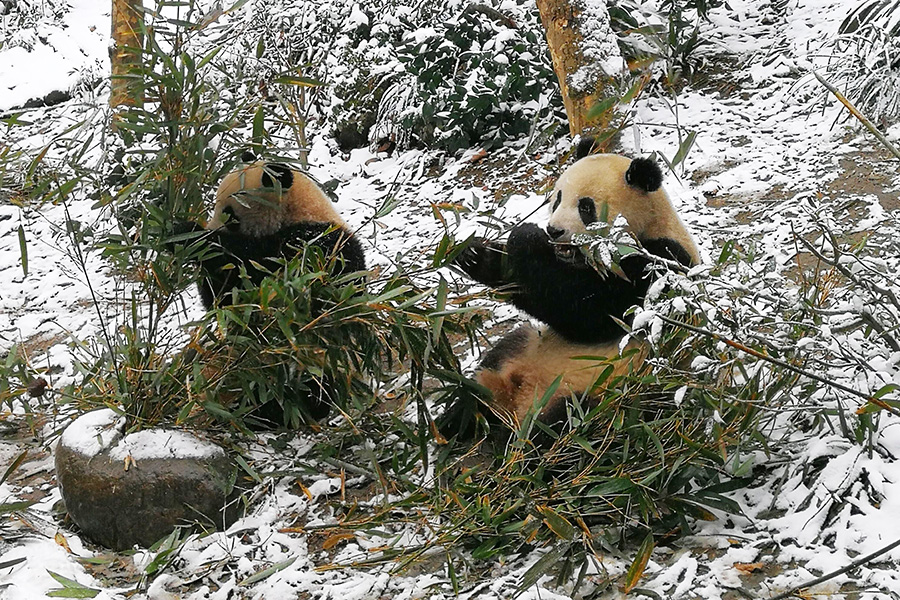 A panda-breeding center in Chengdu, Sichuan province. [Photo by Erik Nilsson/China Daily]
Chengdu
The city celebrated for its tongue-tingling hotpot is itself a melting pot of allures.
Its primary attraction for most international visitors is black-and-white-that is, the world's largest panda-breeding base.
They also enjoy its other UNESCO World Heritage site, Dujiangyan's ancient irrigation system and Qingcheng Mountain.
Bookworms make pilgrimages to the thatched cottage of Tang Dynasty (618-907) writer Du Fu, to see how the "poet of the poor" literally lived up to his title.
The city of teahouses and mahjong halls is known for its leisurely pace.
It's indeed a place to go slow-and, now, visitors without visas have six full days to do exactly that.
Contact the writers through yangfeiyue@chinadaily.com.cn