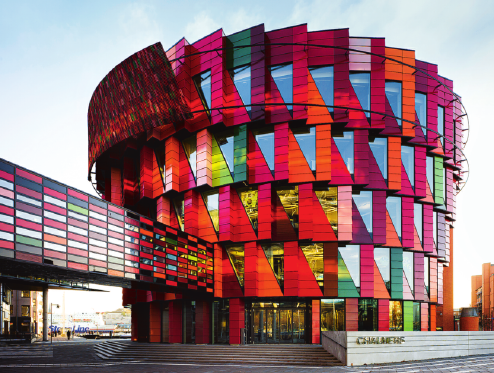 IMAGE: TORD-RIKARD SÖDERSTRÖM (PP.84-85); © 2018 PHAIDON PRESS LTD Kuggen, Wingardh Arkitektkontor, Gothenburg, Sweden, 2011. 
Red is remarkable. It embodies and encapsulates so many of our states, both positive and negative. Power, wealth, passion, love, jealousy, envy, danger, death - from our blood to our love, from our hearts to our late reminder bills, from our halting at traffic lights to Mars, and to the little red button that could detonate the planet to smithereens. More than a color, it's a feeling, an impulse, a psychology, a state of heightened kinetic living and dying in the same breath. Red is humanity at its deepest and most exaggerated form.
And it's the supreme storyteller. From the ancient paintings at the Lascaux caves in France to the Egyptians and the Phoenicians, a love of the color developed. As did business; the trade in red pigments flourished for use in dyes, makeup and other materials. The Romans were among the first to adorn their villas and tombs with red to symbolize status.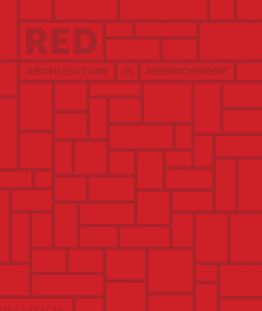 Red: Architecture in Monochrome, published by Phaidon. [Photo provided to China Daily]
Red takes on different psychologies in different places: luck and happiness in China, good fortune in Iran and mourning in South Africa. Red is the most common color across the world's 192 independent national flags. Art has benefitted from it, too, and it's reckoned to place value on all works sold at auction - for one, a Piet Mondrian devoid of the color sells for 50 percent less than with it.
Architects have also indulged in red, from Frank Lloyd Wright's adoption of it as his signature color to Eero Saarinen's use of it in the modernist TWA terminal at JFK Airport in New York.
"Red is fundamental to the human condition," writes art historian Stella Paul in her introduction to Phaidon's new tome Red: Architecture in Monochrome. And a remarkable body of architecture, it also transpires.
- CDLP