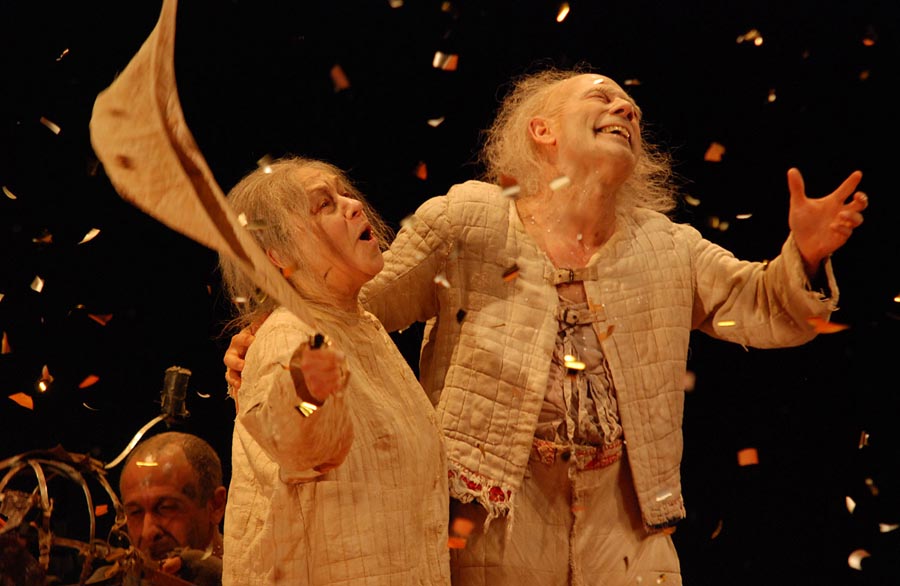 Requiem, which was written by Israeli dramatist Hanoch Levin based on three short stories by Russian playwright Anton Chekhov, has been staged across the world since its debut in 1999. Its first Chinese language version directed by award-winning Yair Sherman will take to the stage in China in July. [Photo provided to China Daily]
The first Chinese language adaptation of the late Hanoch Levin's Requiem will premiere in early summer in Beijing, Chen Nan reports.
Beset with illness, an old couple in a remote village regret the lives they had lived through. A young mother tries to seek a cure for her dying baby but fails. A bereaved wagoner has no one to talk to but his horse.
Inspired by three short stories by Russian playwright Anton Chekhov, Israeli dramatist Hanoch Levin wrote and directed his play Requiem which premiered at the Cameri Theater of Tel Aviv in 1999.
While dealing with the philosophical topic, the play creates a poetic structure by frequently using symbolic and expressive images, such as trees in the desert, falling snowflakes and Death dressed in a black robe while carrying a lantern. The play also features Levin's unique sense of humor.
Five months after the play's debut, Levin died of cancer. He was 55. About five years later, on the 100th anniversary of the death of Chekhov, Requiem made its debut in China at the National Theater of China. In 2006 and 2012, the play returned to the country. Reception was overwhelming.
In 2013, Levin's play, The Suitcase Packers, a comedy about eight funerals, was staged in the Capital Theater in Beijing to commemorate what would've been his 70th birthday.
In July 2019, a Chinese version of Requiem will premiere in Beijing, marking the first Chinese language adaptation of Levin's plays. Directed by young, award-winning Israeli director Yair Sherman, the play's leading roles will be performed by Chinese actress Sun Li and veteran Chinese actor Ni Dahong.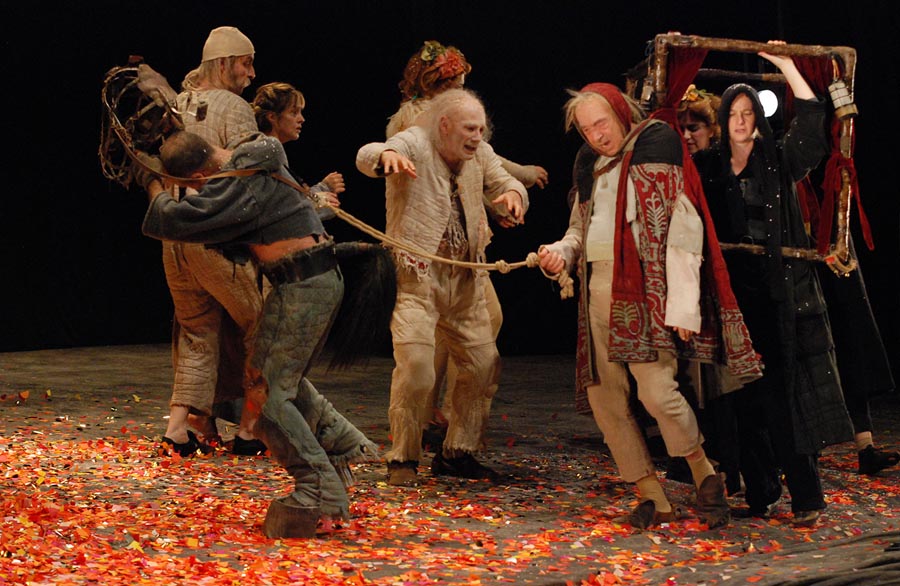 [Photo provided to China Daily]
Sun will play the role of the young mother whose child dies in her arms. As a mother of three children, she says that she was reluctant to play the part but well understands the role's poignancy.
Chinese veteran actor Pu Cunxin compared Levin's works to the plays of Chinese playwright Lao She, saying: "They both write about the common people and their lives under the influence of the country and the history".
Noam Semel, who was the general manager of the Cameri Theater of Tel Aviv from 1992 to 2017, says he will never forget the warm reception from the audience in Beijing when Requiem was staged.
"The audience understood the text of the play and identified with it. They hugged our actors and read the text of Requiem and Levin's poems with our actors. It was really a dialogue between China and Israel."
Born in Tel Aviv to Polish parents, Levin studied philosophy and Hebrew literature at Tel Aviv University. He was regarded as Israel's most prolific and controversial playwright. During his career, he wrote 56 plays, directing most of them.
Semel, who set up the Hanoch Levin Institute of Israeli Drama in 2000, adds that Levin knew he was dying when he wrote Requiem, meaning the play can be seen as the director's personal introspection into life.
"Levin was a great storyteller with his sharp, painful and honest works. When Requiem was staged in Beijing, not a word and sound were made by the audience. They clapped for seven minutes after the show and I was very touched by the scene," says Lilian Barreto, Levin's widow.
Barreto, who is an actress, was the one who discussed the possibility of adapting Requiem into Chinese with producer Yu Jingyi five years ago. She was also the person who introduced Sherman to Yu.
Sherman was in Beijing to attend the Chinese debut of Levin's play Winter Funeral on Dec 21, and he spoke about how Requiem was a life-changing experience for him.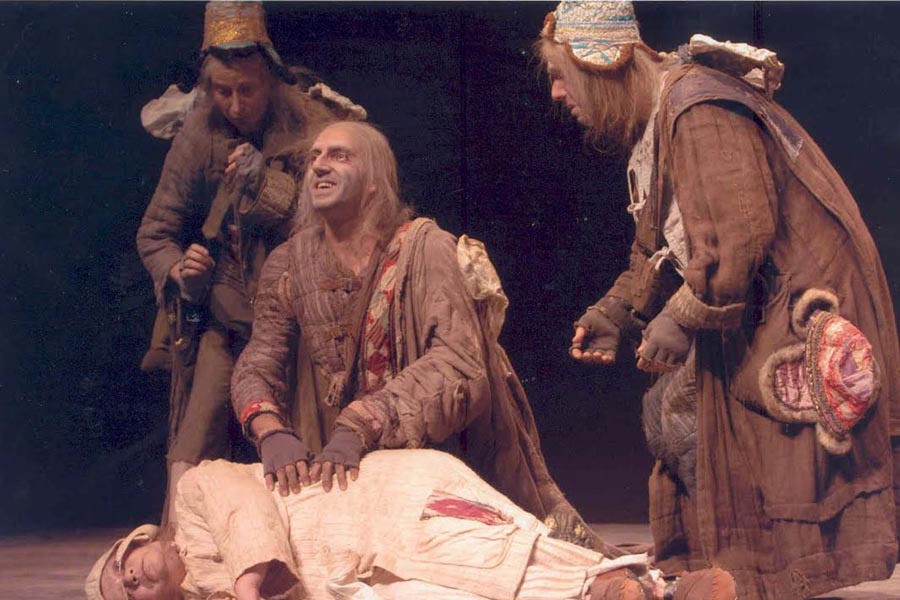 [Photo provided to China Daily]
"I went to drama class in my school as a child. My teacher took us to see Requiem when I was 15 years old. I remember when the curtain rose and the show began, I was astonished. I couldn't speak and I was only focused on the stage," said the 34-year-old director.
"When the show ended, I was speechless. I went back home and I could not sleep. At that point I realized when you go to the theater as an audience, if the show is strong enough, when you leave the theater, you live as a different person."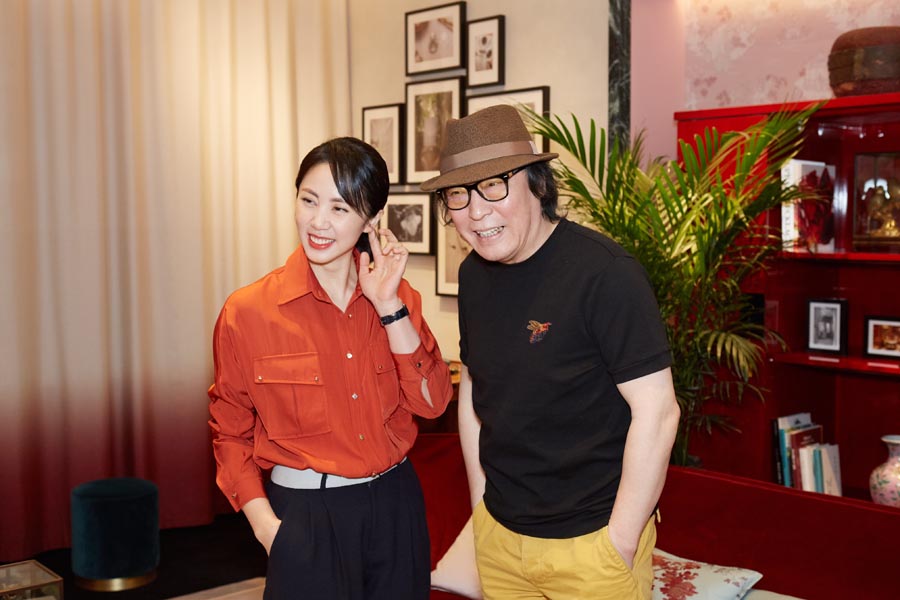 Chinese actress Sun Li (left) and veteran Chinese actor Ni Dahong will take on the play's leading roles. [Photo provided to China Daily]