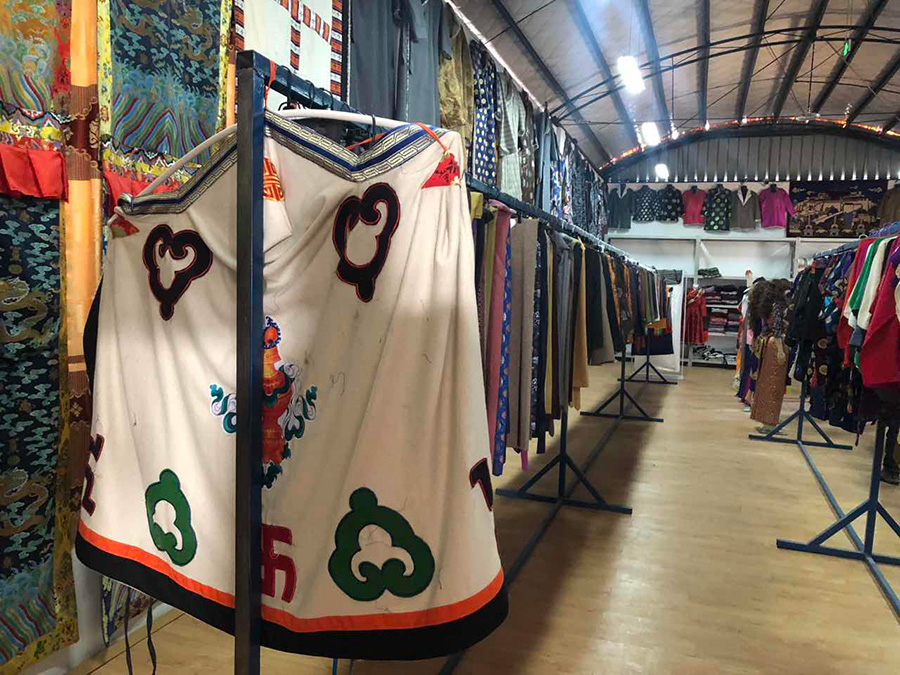 Tents and Tibetan dresses produced by the workshop. [Photo by Palden Nyima/ For chinadaily.com.cn]
Pasho County Ethnic Clothing Workshop, one of the county's few successful local businesses, has been providing job opportunities for the physically challenged who live there.
Located in Drubpa village, Pema township, Pasho county, of Tibet's eastern Qamdo city, the workshop is one of two government poverty alleviation projects, along with a factory producing buckwheat products.
The government has invested more than 120 million yuan on base construction for the two projects, which have given job opportunities to more than 40 impoverished families in the village.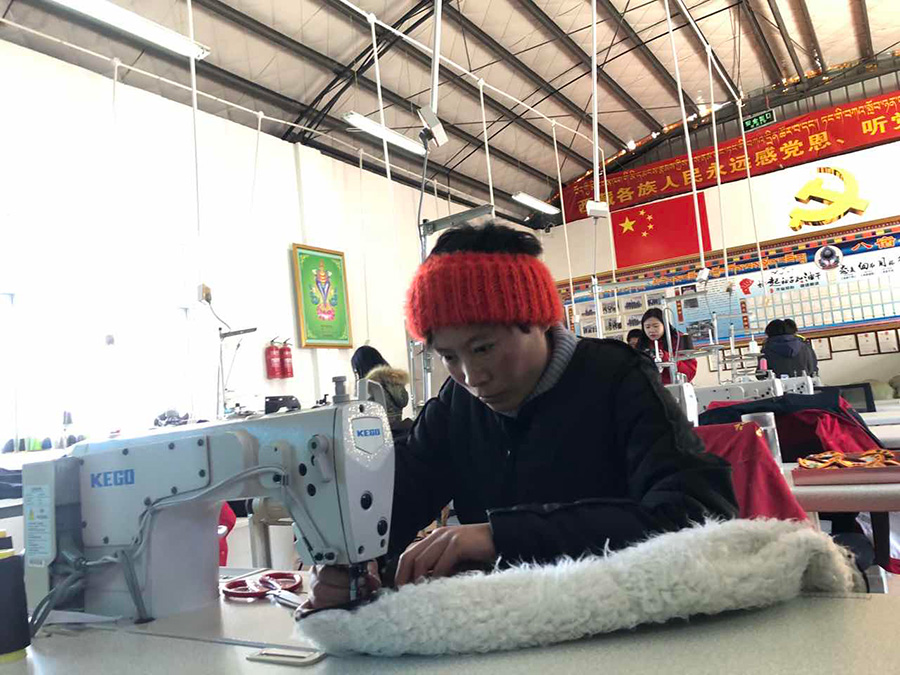 An employee works with a sewing machine. [Photo by Palden Nyima/ For chinadaily.com.cn]
In the clothing workshop, 17 of its 23 staff members are physically challenged individuals. Yet business has thrived, as clothing made by the workshop has been gaining popularity in the market, generating annual sales in excess of 4 million yuan ($580,671).
Established in 2014, the workshop produces more than 60,000 items annually, including various Tibetan robes, adornments, school uniforms, curtains, tents and shoes.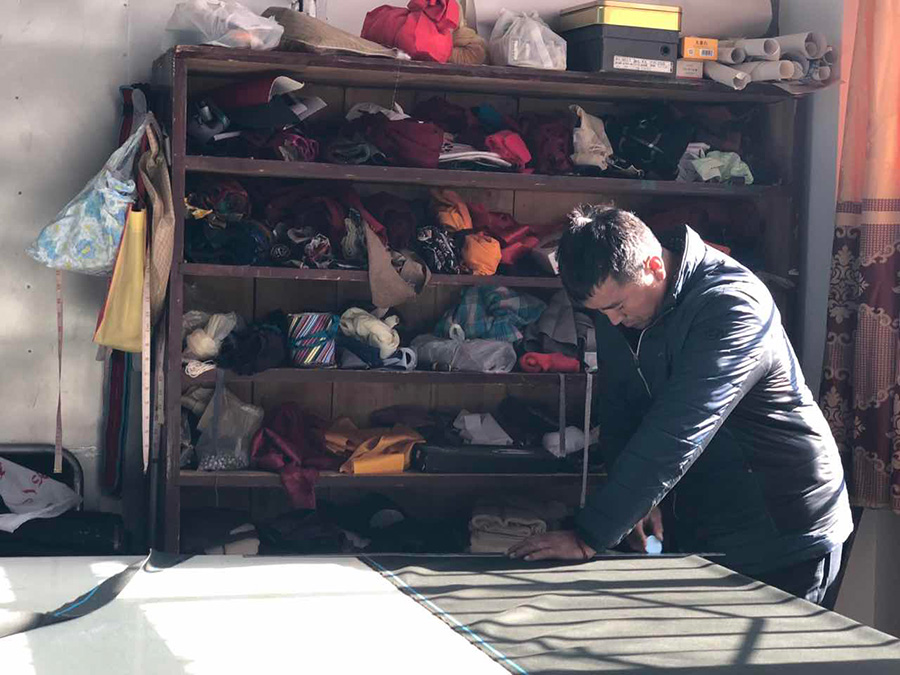 [Photo by Palden Nyima/ For chinadaily.com.cn]
Lobsang Choephel, one of the directors of the workshop, said the daily salary for staff members varies from 80 yuan to 180 yuan, and the workshop provides them with free accommodation and food.
The workshop also offers free training sessions in tailoring to help hone employees' skills for better quality.
"The clothes production workshop has effectively helped impoverished and disabled people have a stable income, and it has helped the disabled to gain dignity in society," said the 48-year-old.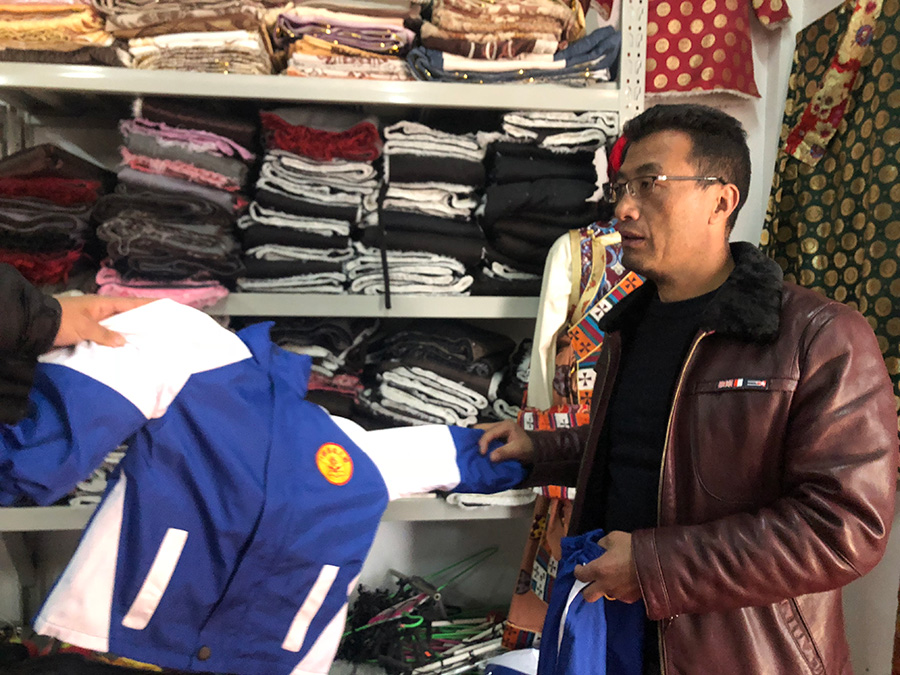 [Photo by Palden Nyima/ For chinadaily.com.cn]
"The disabled employees in the workshop are doing a great job, as they work very hard. Other villagers change jobs frequently, but they work steadily on the current job," said Lobsang.
The workshop has been donating clothes and funds to a local nursing home and primary schools. In 2017, it gave away 520 Tibetan robes, worth more than 150,000 yuan, to impoverished villagers.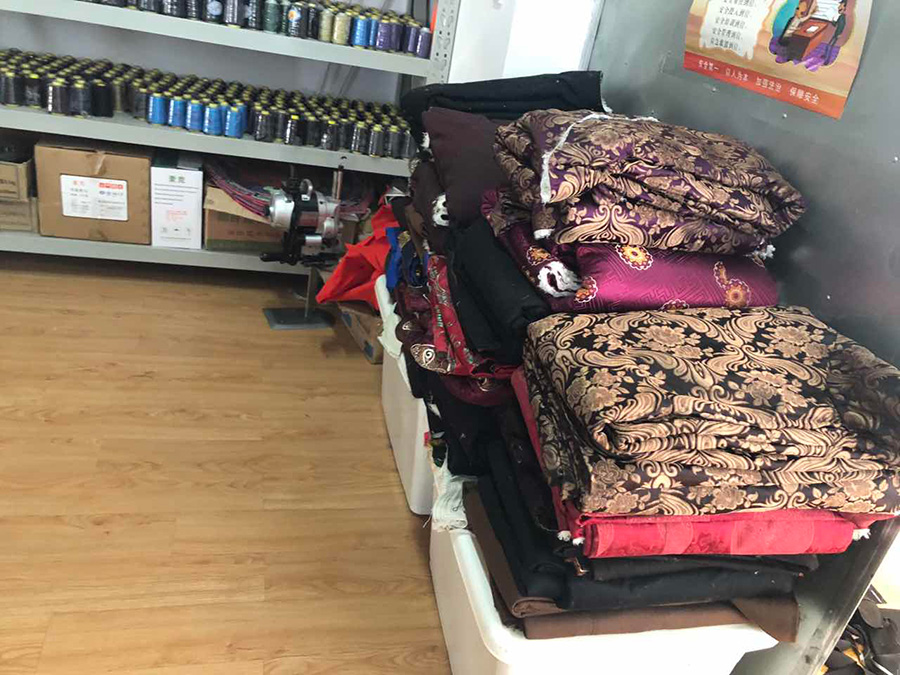 Tibetan robes produced by the workshop. [Photo by Palden Nyima/ For chinadaily.com.cn]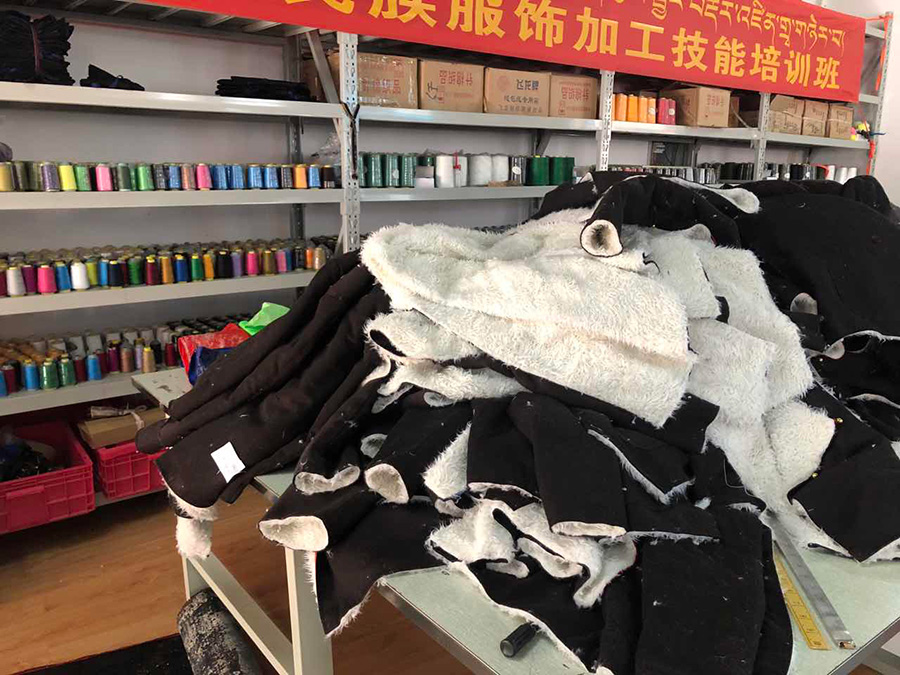 [Photo by Palden Nyima/ For chinadaily.com.cn]