Red leaves add bright color to Wushan Mountain
Updated: 2018-12-17 16:13:16
( chinadaily.com.cn )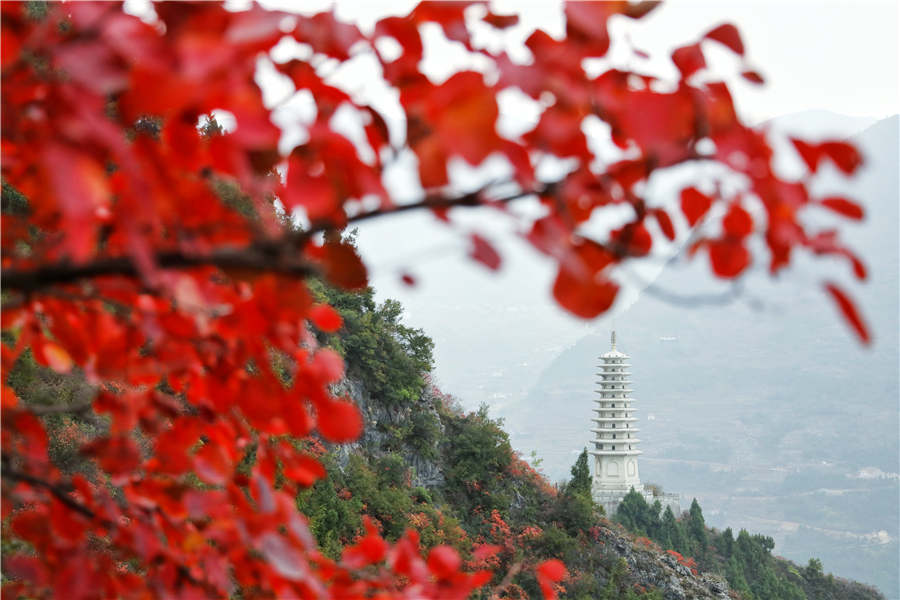 The Wenfeng scenic area is seen on Wushan Mountain. [Photo by ManxingMin/provided to chinadaily.com.cn]
Wushan Mountain in Wushan county of Chongqing municipality is famous for its legends of a goddess and stunning scenery of red leaves. The red leaves in Wushan beautify the landscape and are plentiful during the longest viewing period among the scenic sites in the Three Gorges area, which has become a tourism name card of Wushan Mountain.
There is a "goddess" ladder with a vertical height of 222 meters at the scenic area and different observation decks that overlook the Three Gorges and what's known as the goddess stream.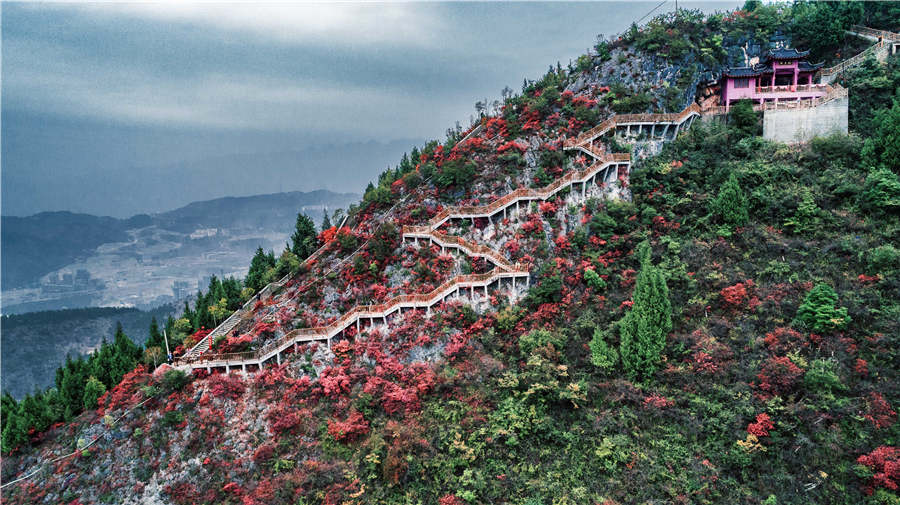 The observation footpath zig-zags as it climbs Wushan Mountain. [Photo by Xixiaoyuande shijie/provided to chinadaily.com.cn]
To promote its tourism resources, the local tourism development committee held a tourism event with travel website lotour.com, which invited seven tourism experts to explore Wushan Mountain in depth. The experts live-streamed and shared the beautiful scenery on their journey, attracting netizens' attention.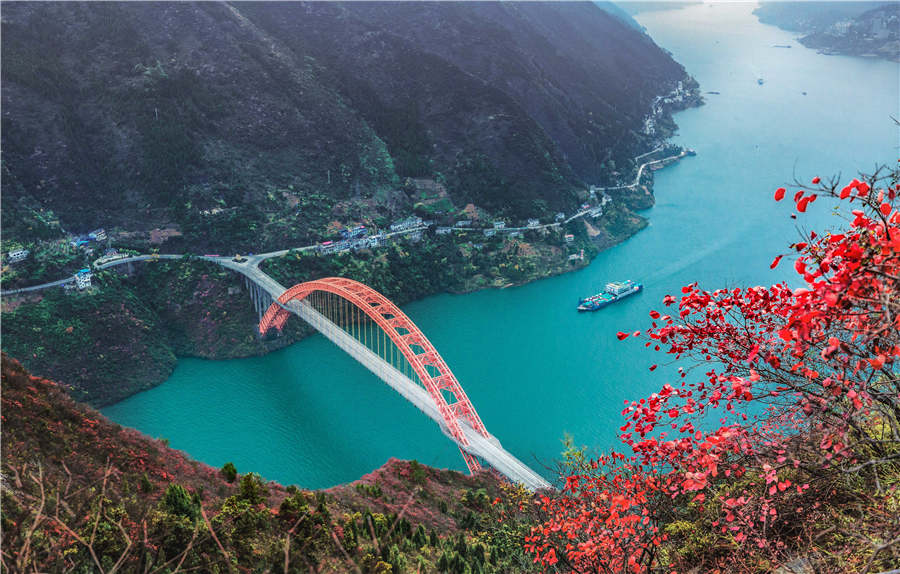 The Yangtze River Bridge [Photo by Xixiaoyuande shijie/provided to chinadaily.com.cn]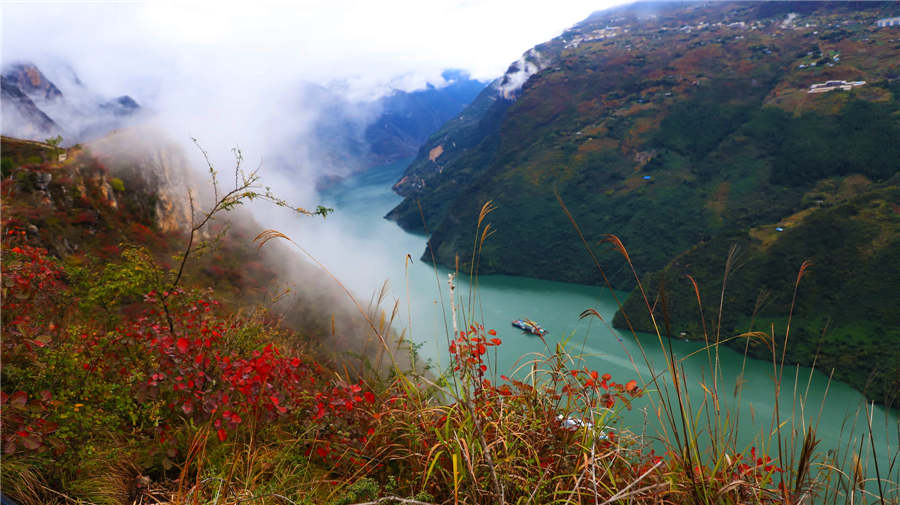 The bold color of red leaves punctuates the beauty of the scenery at Wushan Mountain. [Photo by Zhu Wenxin/provided to chinadaily.com.cn]
A section of the footpath at Wushan Mountain complements the beauty of the natural landscape. [Photo by Liu Yunze/provided to chinadaily.com.cn]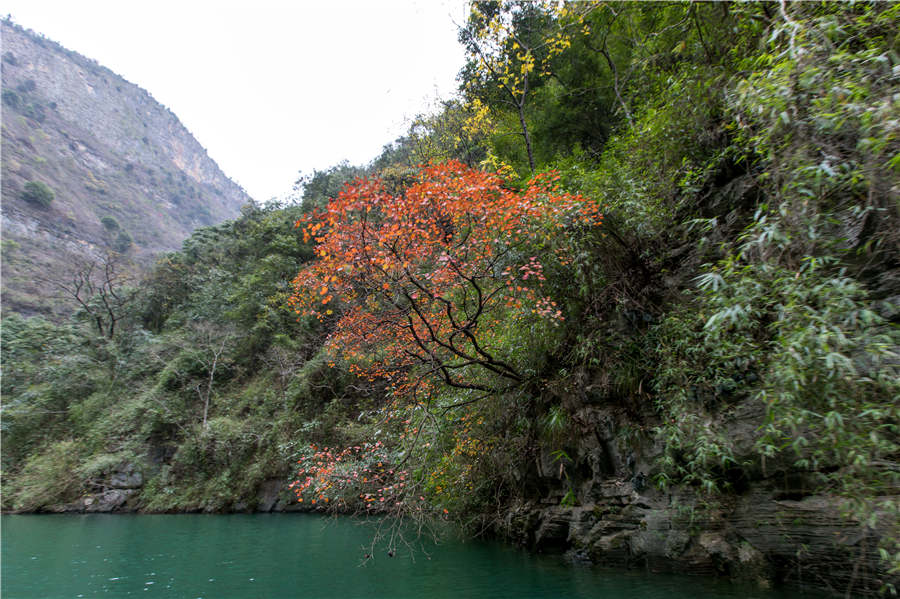 The bold color of red leaves punctuates the beauty of the scenery at Wushan Mountain. [Photo by Liu Yunze/provided to chinadaily.com.cn]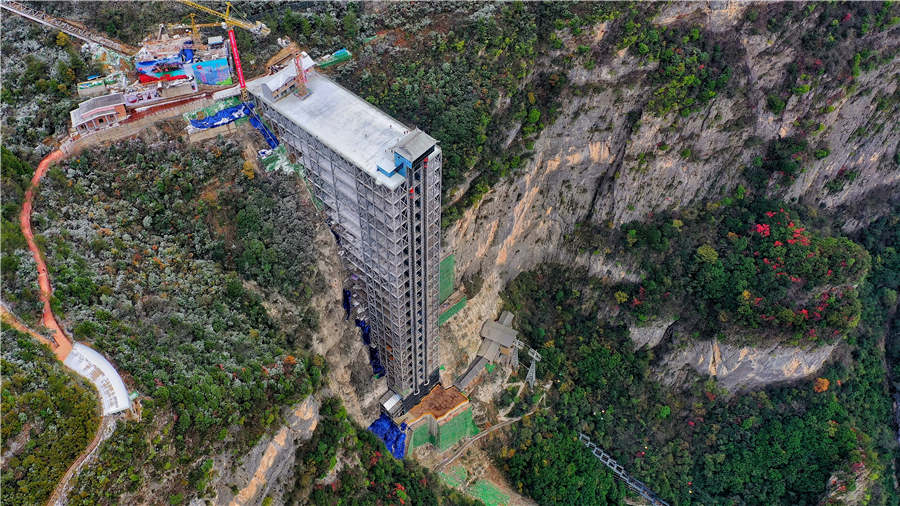 The goddess ladder has a vertical height of 222 meters at Wushan Mountain. [Photo by ManxingMin/provided to chinadaily.com.cn]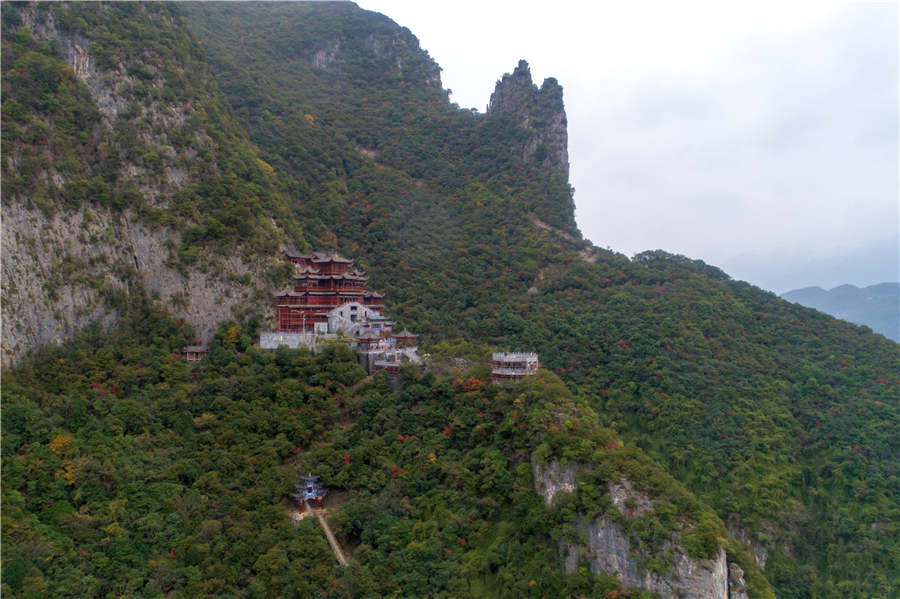 The goddess peak is a popular tourist site at Wushan Mountain. [Photo by Liu Yunze/provided to chinadaily.com.cn]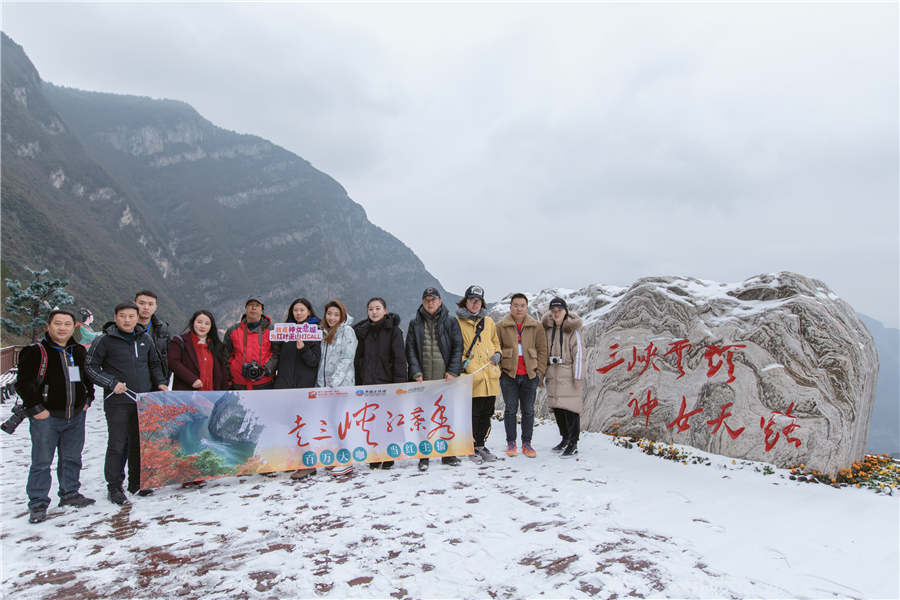 Tourism experts pose for a group photo. [Photo by Liu Yunze/provided to chinadaily.com.cn]


Presented by Chinadaily.com.cn Registration Number: 10023870-7
Copyright © Ministry of Culture, P.R.China. All rights reserved