Dead leaves become delicate art
Updated: 2018-11-13 14:20:20
( chinadaily.com.cn )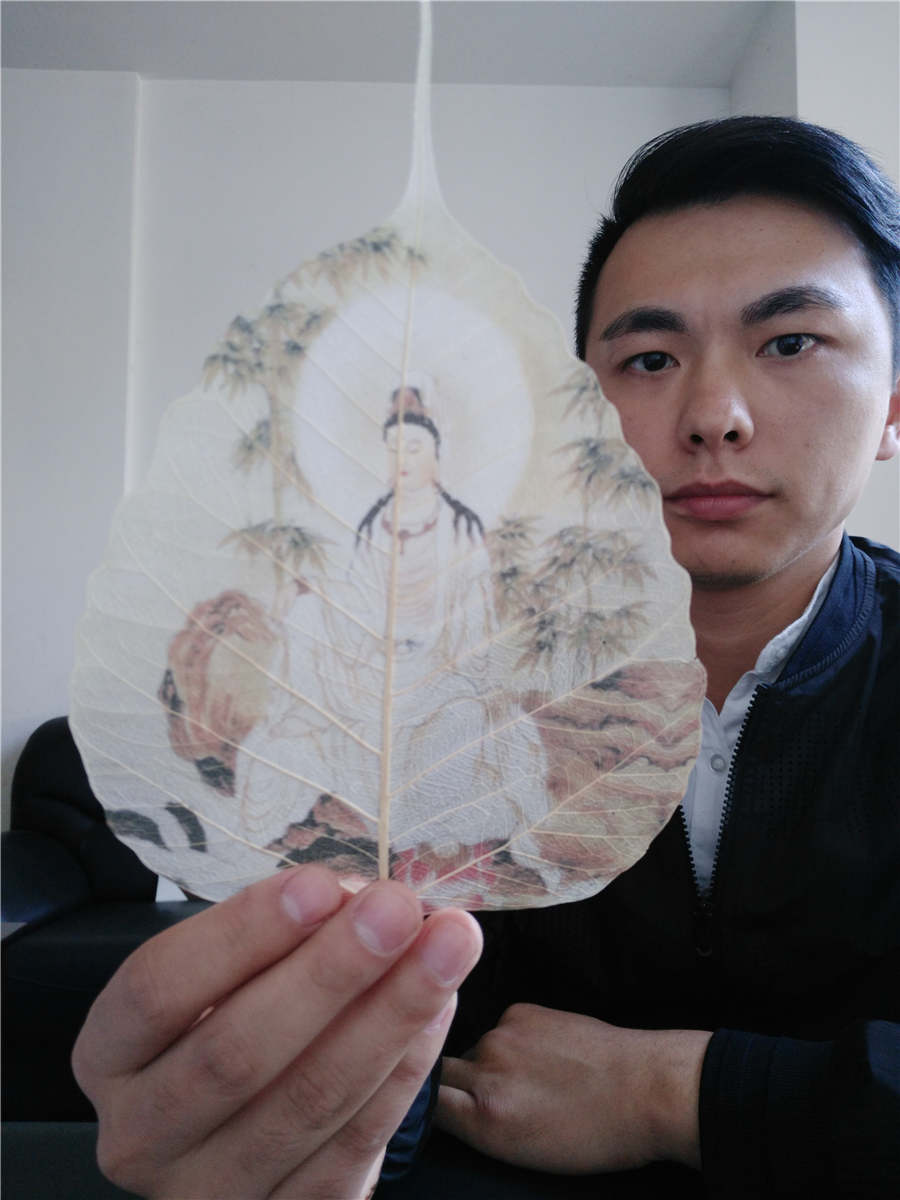 Ding Li takes a selfie with his artwork in his workshop in Xianning city, Hubei province.[Photo provided to chinadaily.com.cn]
Leaf painting has a history of more than 2,000 years in China. A 27-year-old man Ding Li, from Xianning city of Hubei province has devoted a dozen years to learning leaf art, and fuses ancient tattooing techniques into his creations. Ding has spent one year creating the ancient painting Along the River During the Qingming Festival which is painted on 10 pieces of michelia alba leaves.
Ding started to learn painting at 5, and began learning carving at 12. When he first found out about leaf painting at 13 years old, he became obsessed with the art.
The process of making leaf paintings is quite complicated. First the artist selects fine linden leaves or michelia alba leaves from mountains in Yunnan province, then go through over 60 steps such as cutting, soaking, pressing, sculpting, grinding, ironing and bleaching. The whole affair takes at least two to three months to finish.
Two of Ding's works won the silver award during a recent art exhibition between China and Japan on Oct 28.
Before each creation, Ding will first learn related historical stories to make his artwork more detailed. "I want to narrate stories through my leaf paintings," Ding said.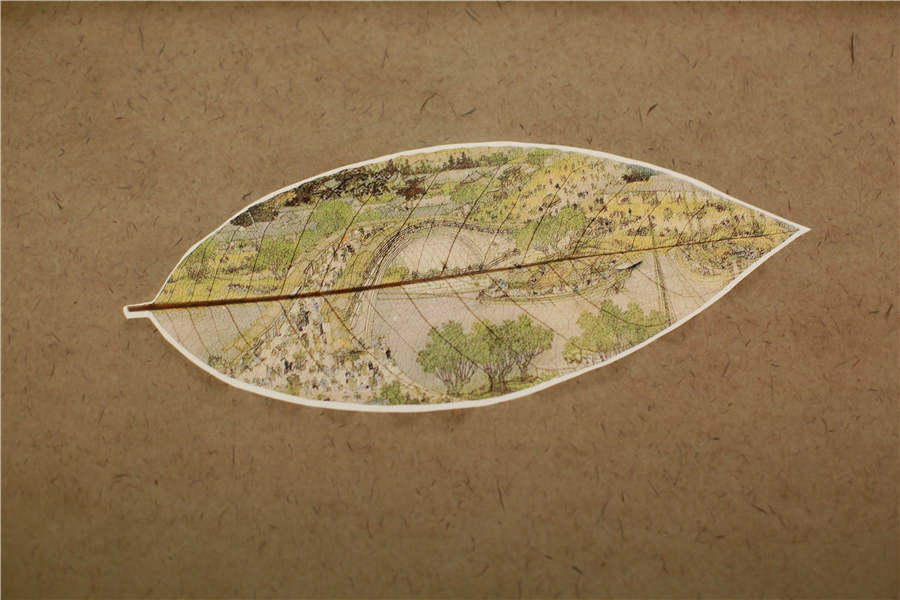 A detailed view of Ding Li's leaf painting Along the River During the Qingming Festival. [Photo provided to chinadaily.com.cn]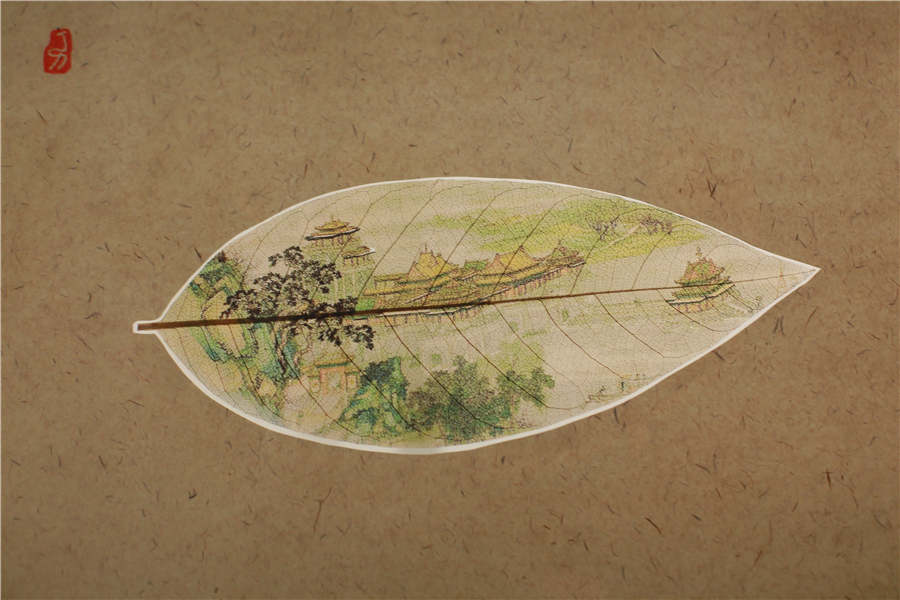 A detailed view of Ding Li's leaf painting Along the River During the Qingming Festival. [Photo provided to chinadaily.com.cn]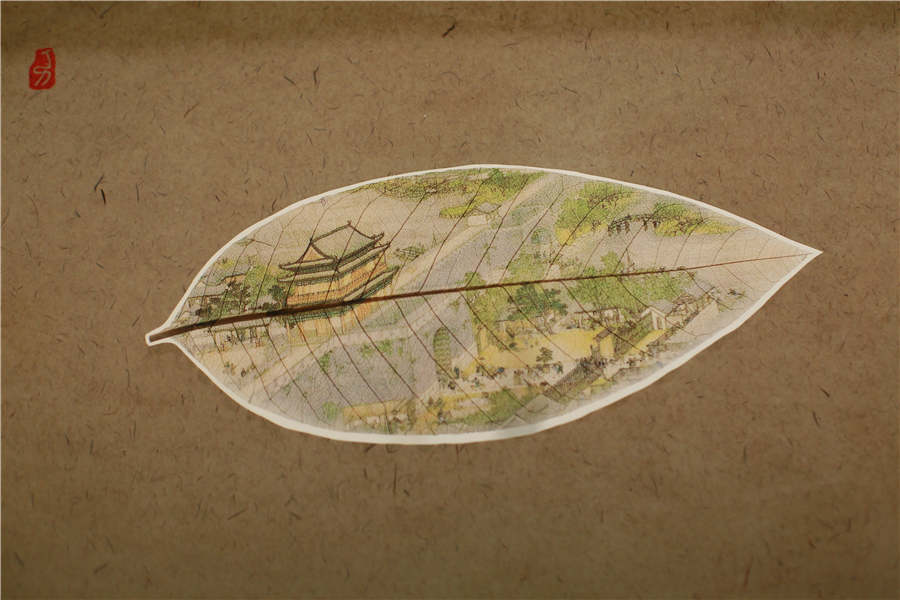 A detailed view of Ding Li's leaf painting Along the River During the Qingming Festival. [Photo provided to chinadaily.com.cn]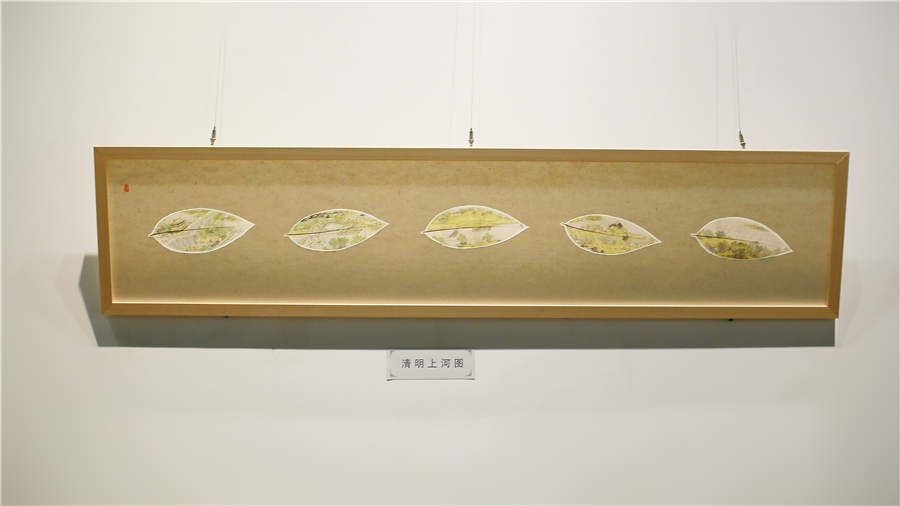 A section of Ding Li's leaf painting Along the River During the Qingming Festival. [Photo provided to chinadaily.com.cn]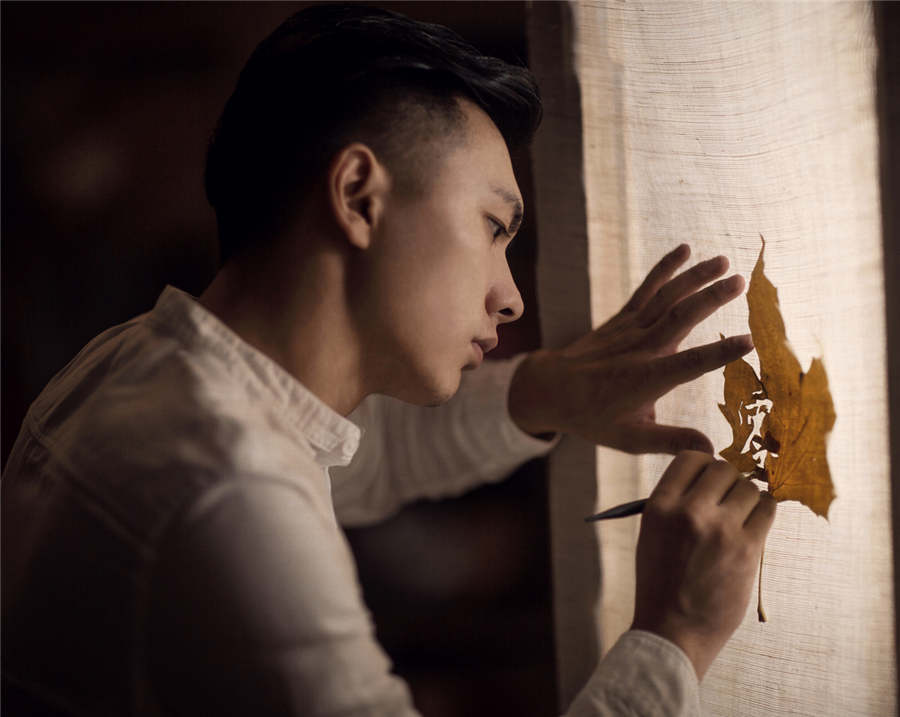 Artist Ding Li works on leaf art. [Photo provided to chinadaily.com.cn]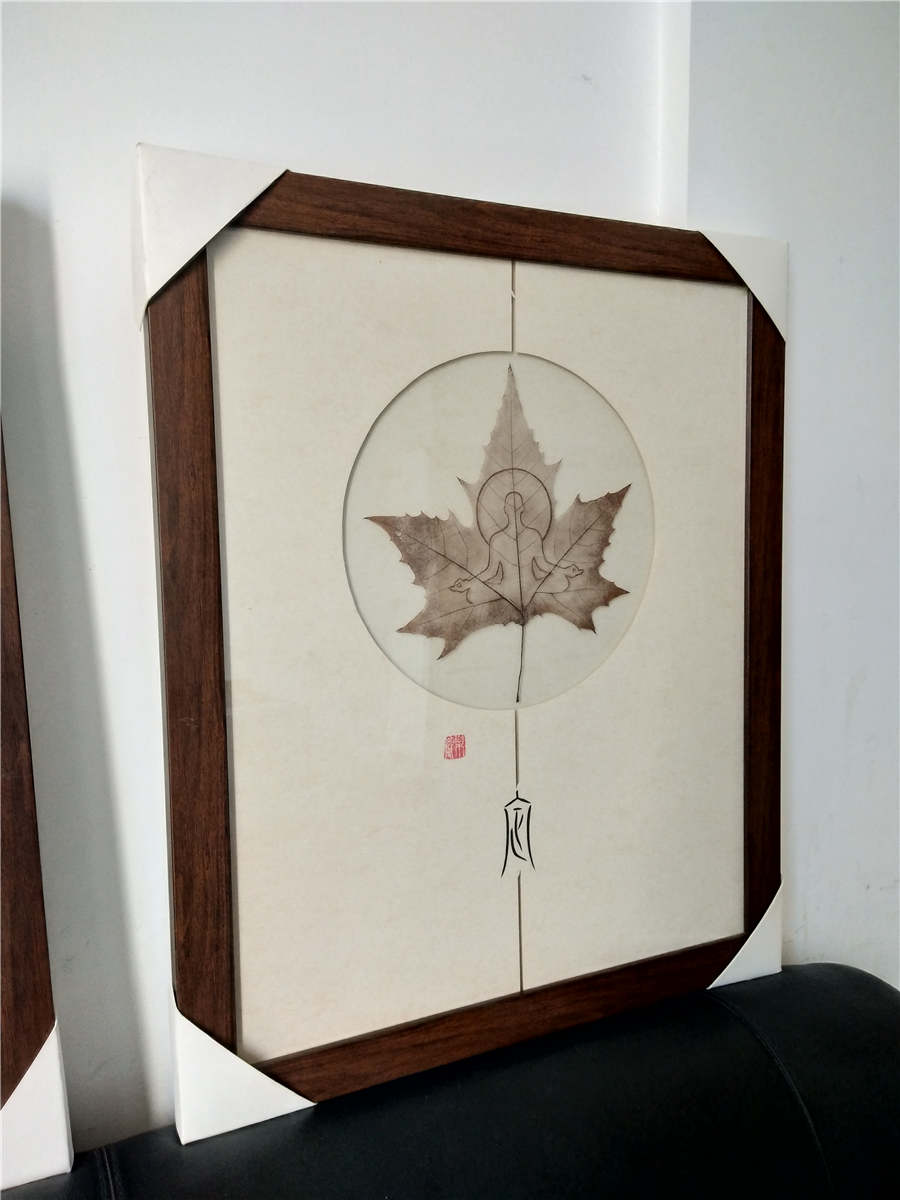 Ding Li's artwork on display in Tokyo of Japan on Oct 28, 2018. [Photo provided to chinadaily.com.cn]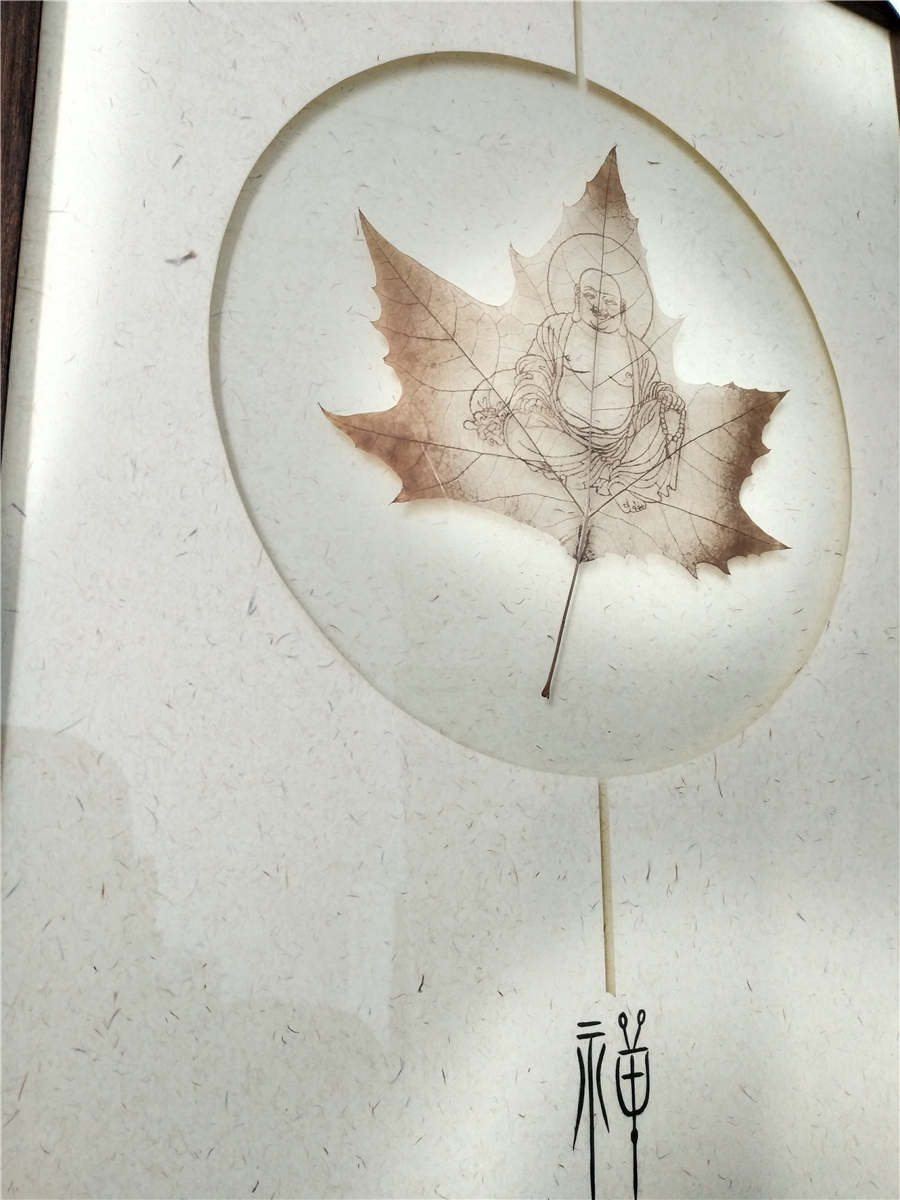 Ding Li's artwork on display in Tokyo of Japan on Oct 28, 2018. [Photo provided to chinadaily.com.cn]


Presented by Chinadaily.com.cn Registration Number: 10023870-7
Copyright © Ministry of Culture, P.R.China. All rights reserved