New Zealand Week brings authentic cuisine to Beijing
Updated: 2018-11-07 11:29:30
( chinadaily.com.cn )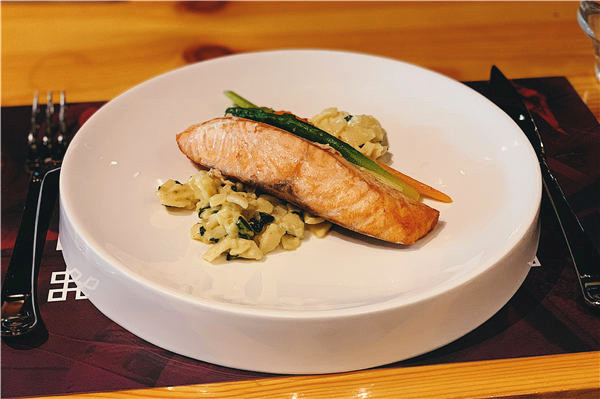 Grilled king salmon. [Photo by Li Wenrui/chinadaily.com.cn]
The seventh annual New Zealand Week kicks off at Grange Grill, the award-winning steakhouse of The Westin Beijing Chaoyang. Running through Nov 15, the NZW offers new lunch and dinner set menus featuring New Zealand meat, seafood, dairy and wine.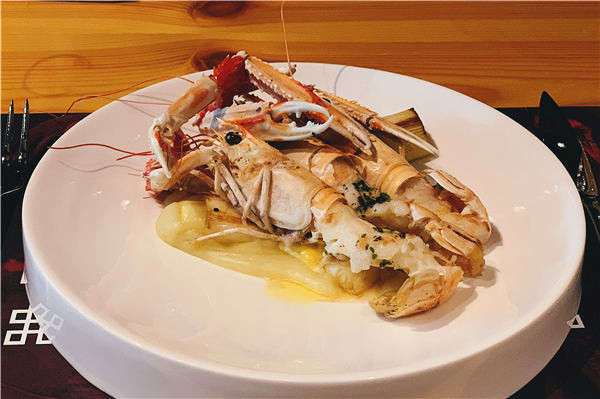 Roasted langoustines. [Photo by Li Wenrui/chinadaily.com.cn]
For the lunch set, prized 258 yuan ($37), guests can enjoy grilled and curried green mussels, lamb rack a'laprovençal and baked sour cherry pie. The dinner set, 428 yuan ($62), includes roasted langoustines, grilled king salmon or a stuffed saddle of lamb, as well as, kiwi and passion fruit Pavlova.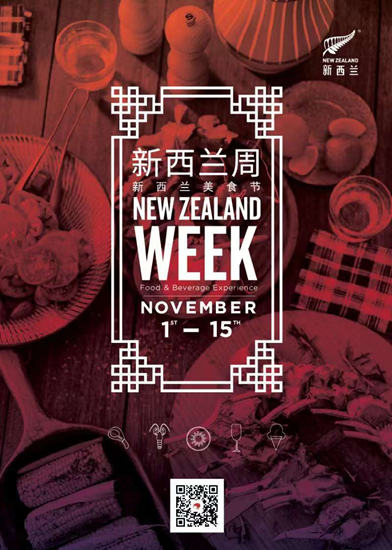 Poster for the 7th New Zealand Week. [Photo provided to chinadaily.com.cn]
If you go:
Lunch: 11:30 – 14:30
Dinner: 17:30 – 22:30
Grange Grill, L2, The Westin Beijing Chaoyang, 7 North Dongsanhuan Road, Chaoyang district, Beijing (010-59228888).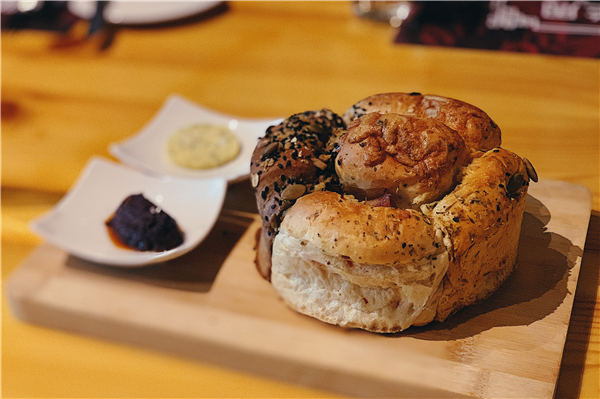 Pre-meal bread with butter and black olive tapenade. [Photo by Li Wenrui/chinadaily.com.cn]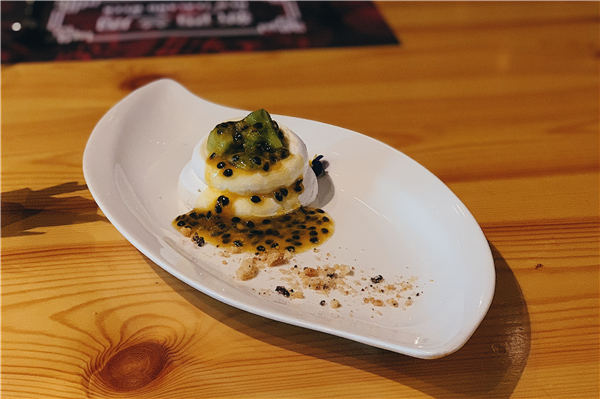 Kiwi and passion fruit Pavlova. [Photo by Li Wenrui/chinadaily.com.cn]


Presented by Chinadaily.com.cn Registration Number: 10023870-7
Copyright © Ministry of Culture, P.R.China. All rights reserved