Long Day's Journey into Night giving director sleepless nights
Updated: 2018-10-30 11:08:07
( chinadaily.com.cn )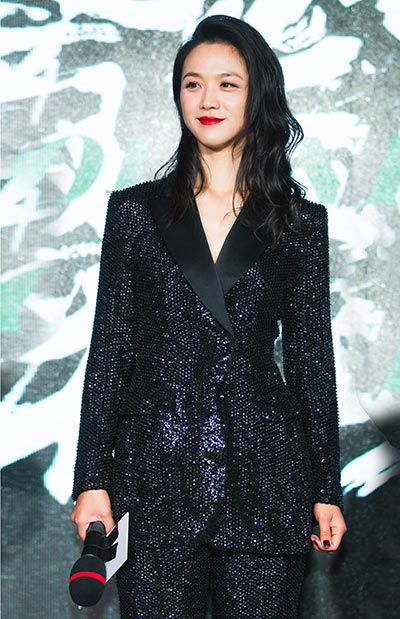 Actress Tang Wei [Photo provided to China Daily]
This year's Cannes Film Festival shortlisted drama Long Day's Journey into Night is set to hit the screen across China on Dec 31, but its 29-year-old director Bi Gan is worried about the fierce competition around the New Year box office season.
"I was asked which date I wanted to choose for a general release. The film's (Chinese) title is The Last Night on the Earth. 'Last night' sounds desperate but also hints a bit of hopes. The 'battle' for New Year season is very brutal. I don't know if it could survive the next day (in the market)," said Bi, during a Beijing promotional event on Oct 26.
Bi shot to overnight fame after his directorial debut Kaili Blues, a 2015 arthouse film, scooped international awards, including the best new director at the 52nd Golden Horse Awards and the best first feature as well as a best emerging director at the 68th Locarno International Film Festival.
With a bigger budget and stellar cast, Bi's sophomore effort, Long Day's Journey into Night is headlined by A-listing actress Tang Wei and veteran actor Huang Jue.
The film follows a man's return to Guizhou province to find a mysterious woman who spent a summer with him 12 years ago.
Bi said a newly edited version is a bit different from what it was released during the Cannes film festival has been finished.
Tang Wei said the long takes of around 60 minutes with more than 200 crew members was a memorable experience.
A take refers to shoot sequence without stopping the cameras, requiring cast and crew to continually work like performing a stage show.
"Every person who worked on the long take praised after it was completed. The cinematographers quickly fell into sleep after the work," she said during the Beijing event.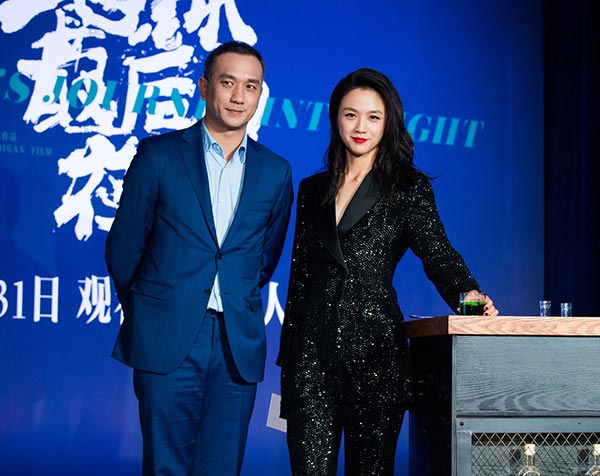 Actor Huang Jue and actress Tang Wei headline the upcoming film Long Day's Journey into Night. [Photo provided to China Daily]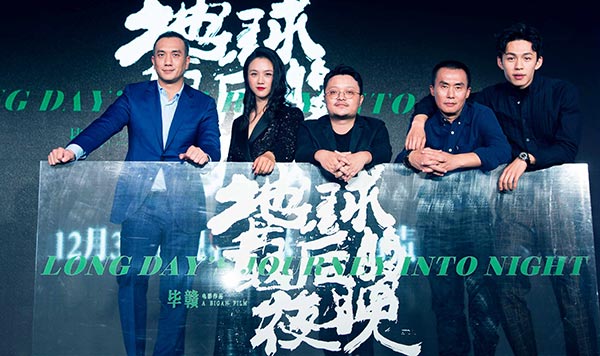 Creators of Long Day's Journey into Night [Photo provided to China Daily]


Presented by Chinadaily.com.cn Registration Number: 10023870-7
Copyright © Ministry of Culture, P.R.China. All rights reserved