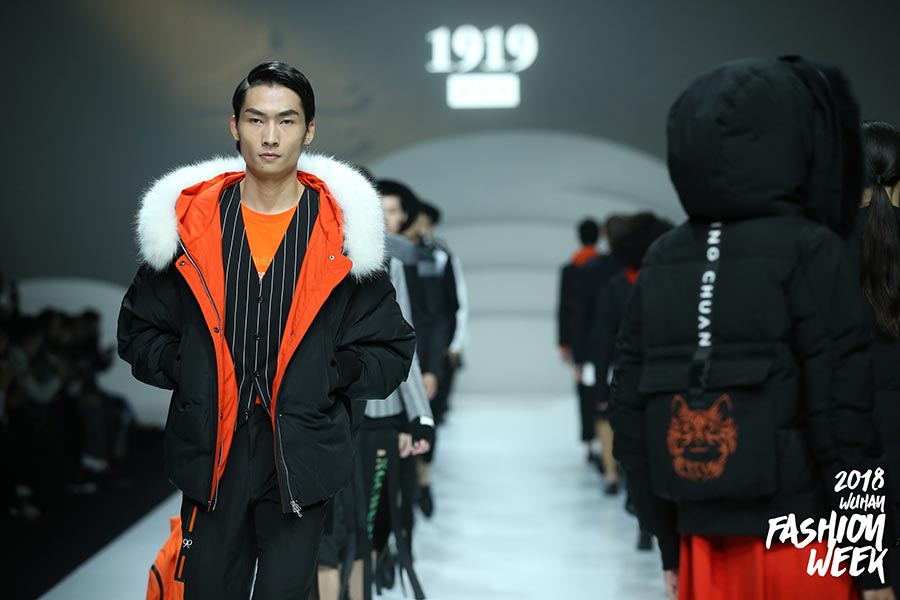 Designs by Yudahua 1919 [Photo provided to China Daily]
The 2018 Wuhan Fashion Week started at the Red T, a creative block, Saturday evening.
From the "Lake" theme in 2015, to the "Bridge" in 2016, and now the "Yangtze River" this year, the Wuhan Fashion Week has been presenting the symbols of the city in Central China's Hubei province through the theme setting.
This time, the image of the iconic Yellow Crane Tower has been 'standing on' the runway, with the white wavy background plate that represents the curve of the mountains and running water by its side.
During the opening ceremony, three brands presented their new collections and special collections.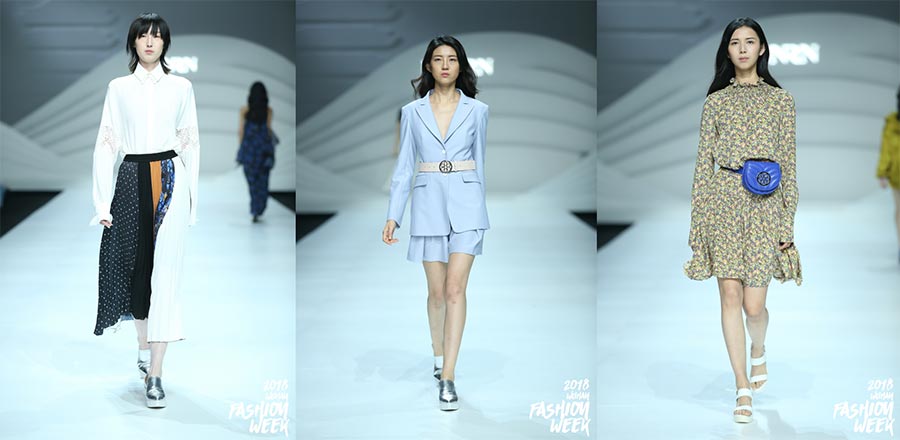 Designs by Honrn [Photo provided to China Daily]
Honrn, a local female fashion brand, brought its Spring/Summer 2019 collection.
Paillette and feathers have been applied to add some sense of fantasy to the clothes. And some of the dresses, with intricate patterns that involve beads and embroidery, took the team 260 hours to create.
Yudahua 1919, a local male fashion brand that developed from a cotton mill, launched 30 sets of clothing. The brand mixed different styles of design, including business and casual wear.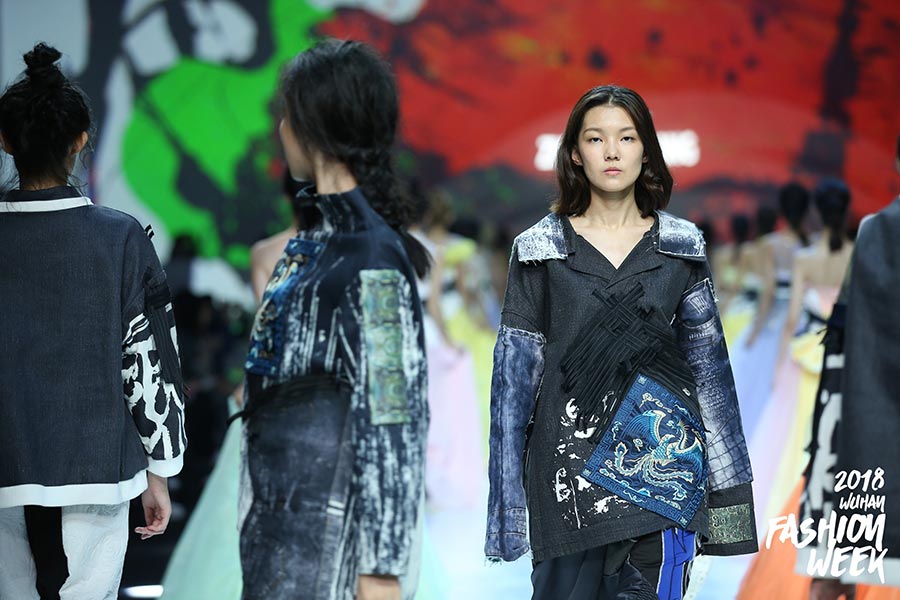 Designs by Zhang Zhaoda [Photo provided to China Daily]
Zhang Zhaoda, the designer who's won the China Fashion Award China Fashion Designer Top Award twice, launched a special collection made exclusively for this fashion week.
He studied Chu culture, the historical background of Hubei province, where the event has been held, to better deliver his understanding of the sprit of the location.
Cultural symbols and characteristic traditional crafts, including Chu embroidery, a kind of brocade called Western Rancap, and bronze patterns appeared on his designs.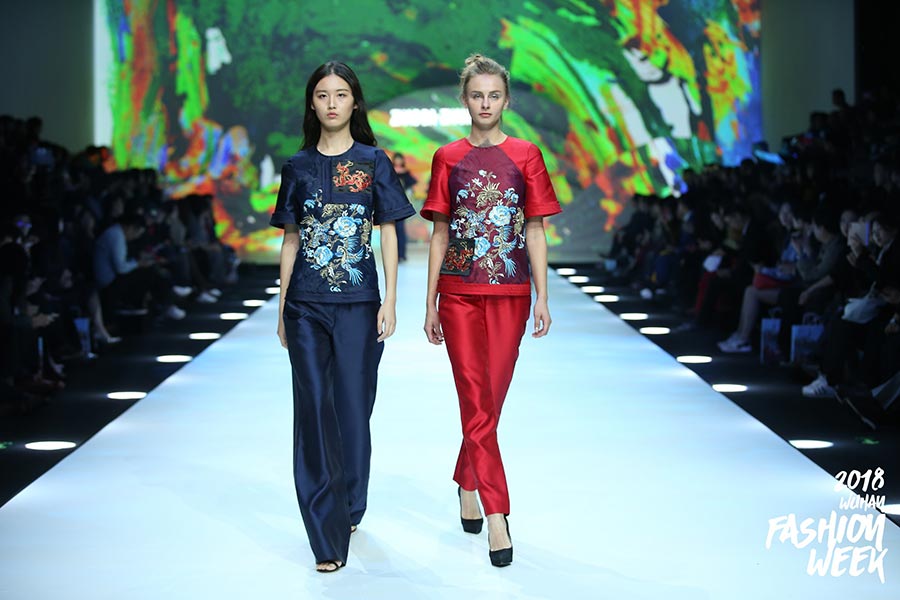 Designs by Zhang Zhaoda  [Photo provided to China Daily]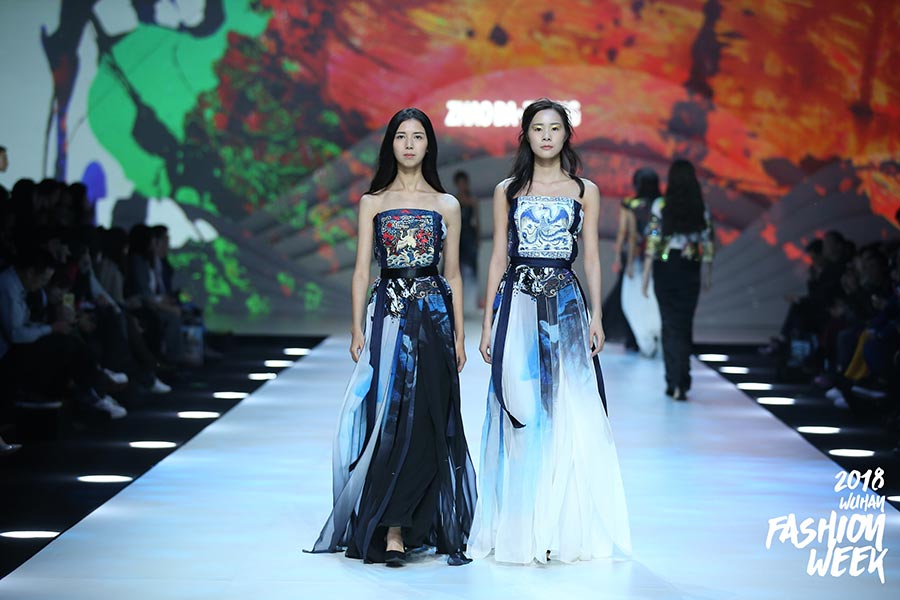 Designs by Zhang Zhaoda  [Photo provided to China Daily]
Designs by Zhang Zhaoda  [Photo provided to China Daily]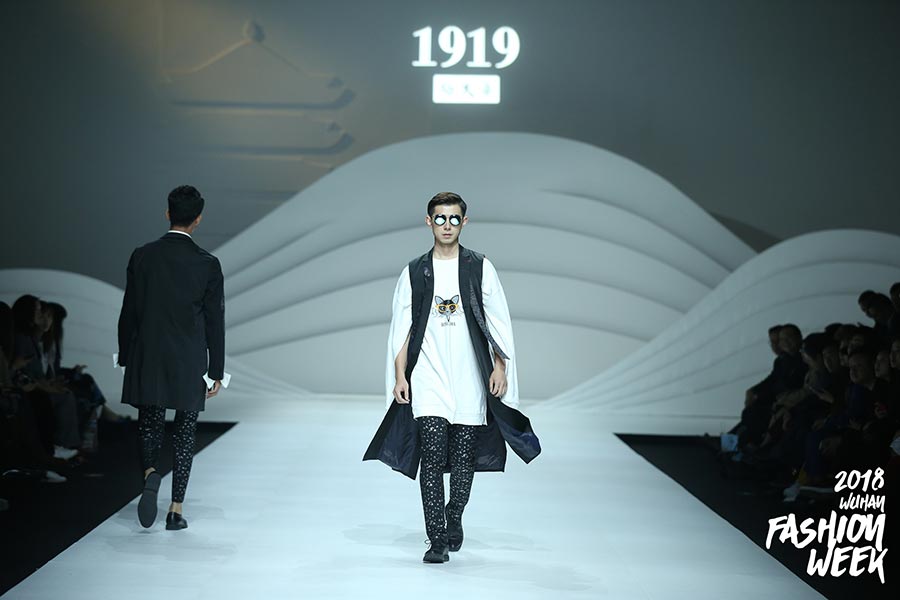 Designs by Yudahua 1919 [Photo provided to China Daily]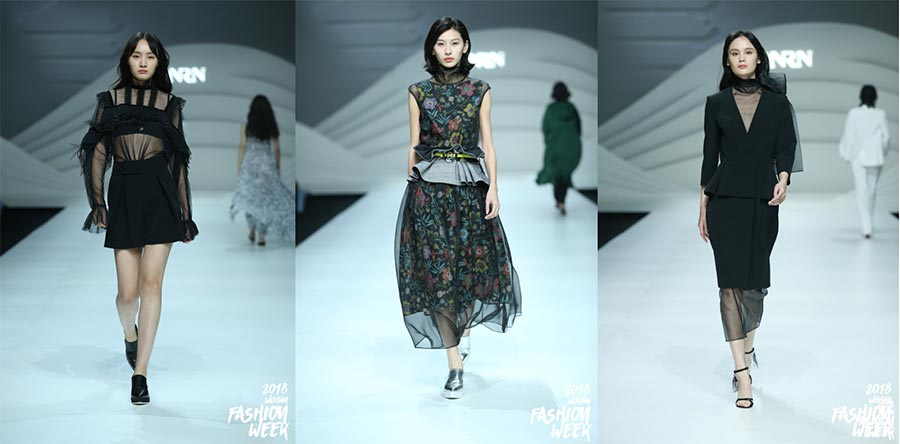 Designs by Honrn [Photo provided to China Daily]