Exhibition showcases work of overseas Chinese artists
Updated: 2018-10-17 13:45:08
( chinadaily.com.cn )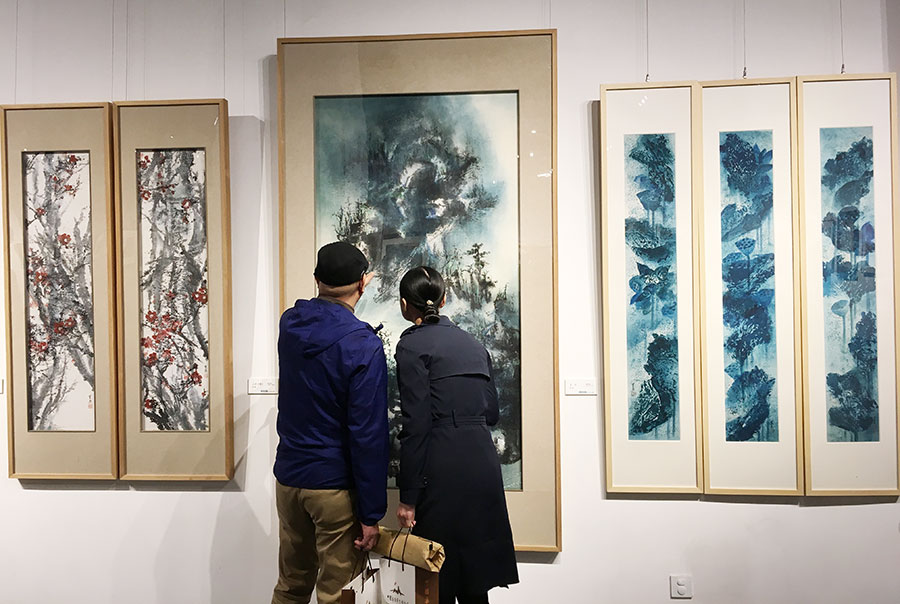 [Photo by Wang Kaihao/China Daily]
A fine art exhibition kicked off in Beijing on Oct 12 to showcase overseas Chinese painters' talents.
The exhibition at the Overseas Chinese History Museum of China features about 100 fine art pieces — ink and water works, canvas pieces and woodcut prints — from 11 Chinese painters living overseas.
The painters — who have not only brought their famous art pieces but their recent works — come from the Horizon Painting Club, an association comprising overseas Chinese artists founded in Shanghai in 2012. The artists are based in Japan, France, the United Kingdom, and the United States.
Qi Degui, the deputy director of the museum, says that the exhibition is also a move to celebrate the 40th anniversary of the launch of the of reform and opening-up. The exhibition will run through Oct 21.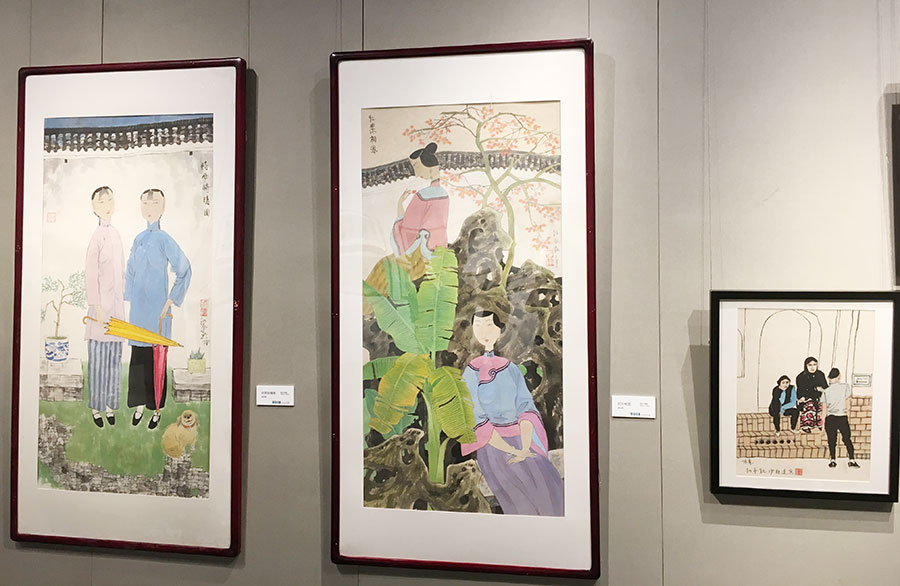 A fine art exhibition kicked off in Beijing on Oct 12 to showcase overseas Chinese painters' talents. [Photo by Wang Kaihao/China Daily]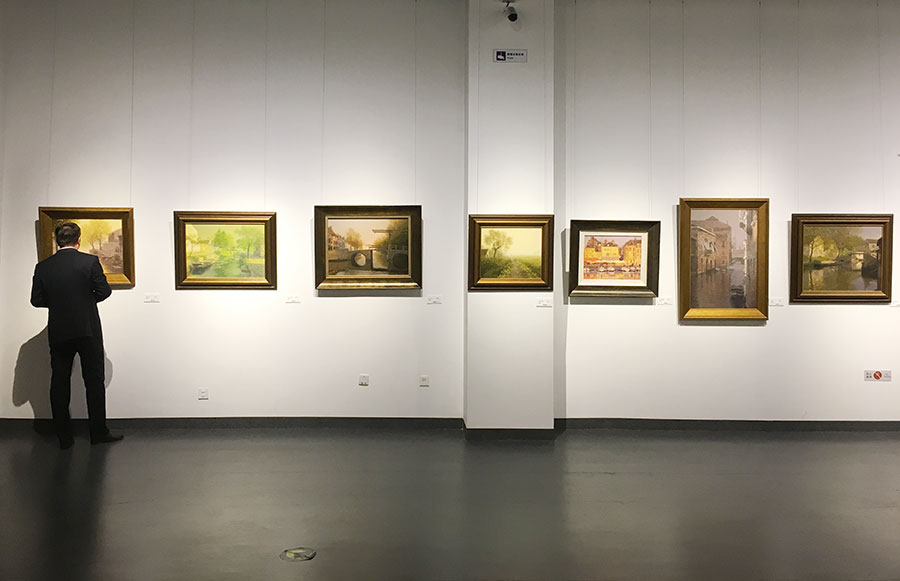 A fine art exhibition kicked off in Beijing on Oct 12 to showcase overseas Chinese painters' talents. [Photo by Wang Kaihao/China Daily]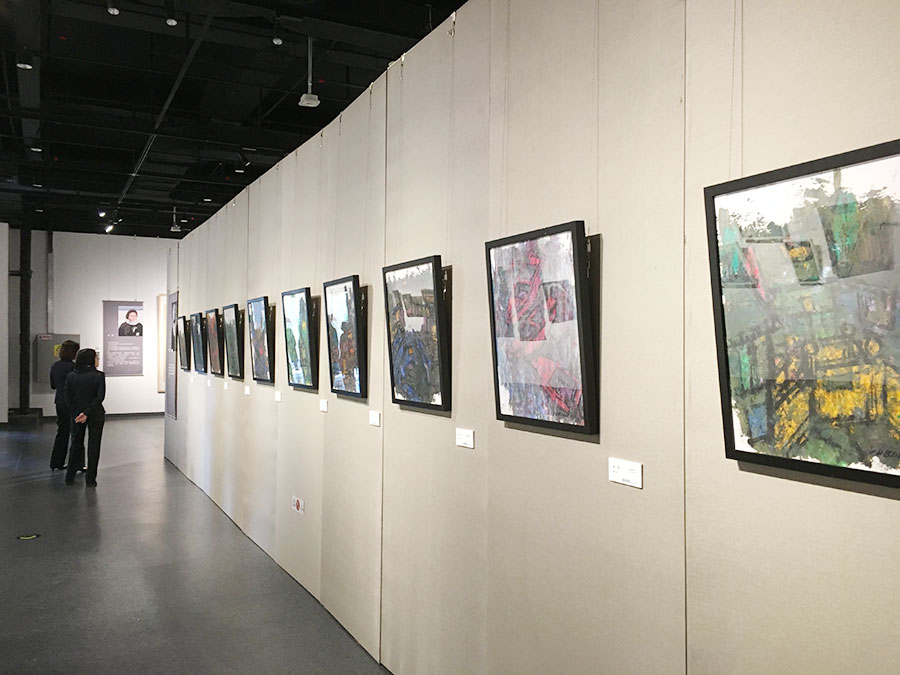 A fine art exhibition kicked off in Beijing on Oct 12 to showcase overseas Chinese painters' talents. [Photo by Wang Kaihao/China Daily]


Presented by Chinadaily.com.cn Registration Number: 10023870-7
Copyright © Ministry of Culture, P.R.China. All rights reserved