Dunhuang culture celebrated in performance art
Updated: 2018-10-08 11:38:07
( Chinaculture.org )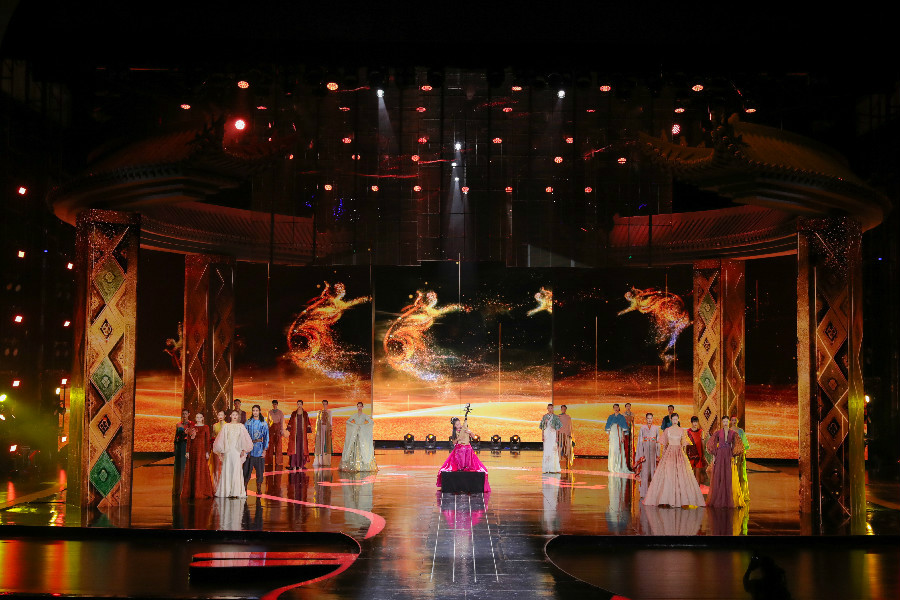 The Color Extravaganza of Dunhuang, an artistic performance inspired by the murals of the Mogao Caves, is staged at Dunhuang Grand Theater, on Sept 26, 2018. [Photo provided to Chinaculture.org]
The Color Extravaganza of Dunhuang, an artistic performance combining fashion, music and dancing, greeted the city of the Mogao Caves and Crescent Spring on the opening day of the third Silk Road (Dunhuang) International Culture Expo.
The entire stage design drew inspiration from the exquisite murals inside the Mogao Caves. Theme songs written by celebrity lyricists Fang Wenshan and Huo Zun brought new glamour to this ancient cultural heritage.
The costumes featured four signature colors found in the murals of Mogao Caves: emerald green, burnt ochre, loess brown and dark brown.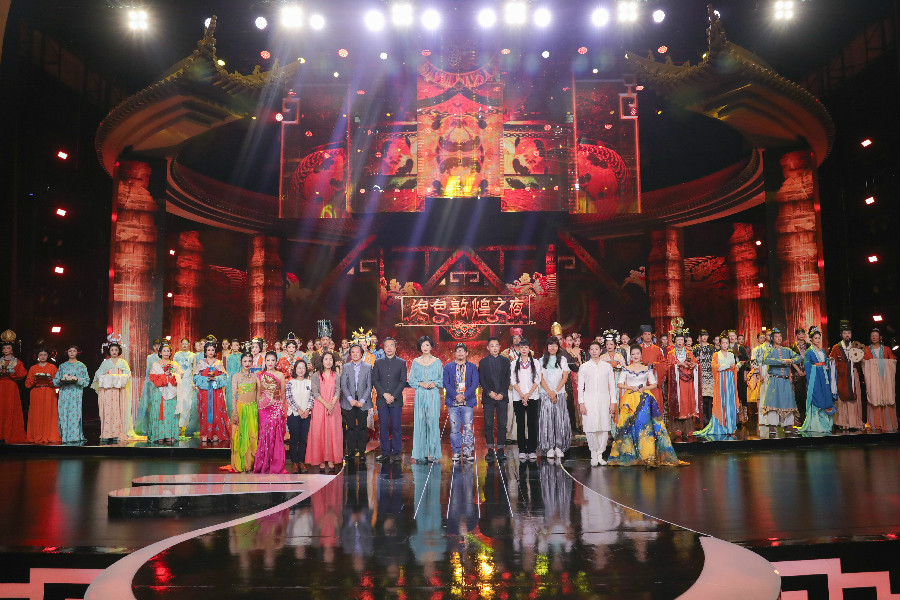 The Color Extravaganza of Dunhuang, an artistic performance inspired by the murals of the Mogao Caves, is staged at Dunhuang Grand Theater, on Sept 26, 2018. [Photo provided to Chinaculture.org]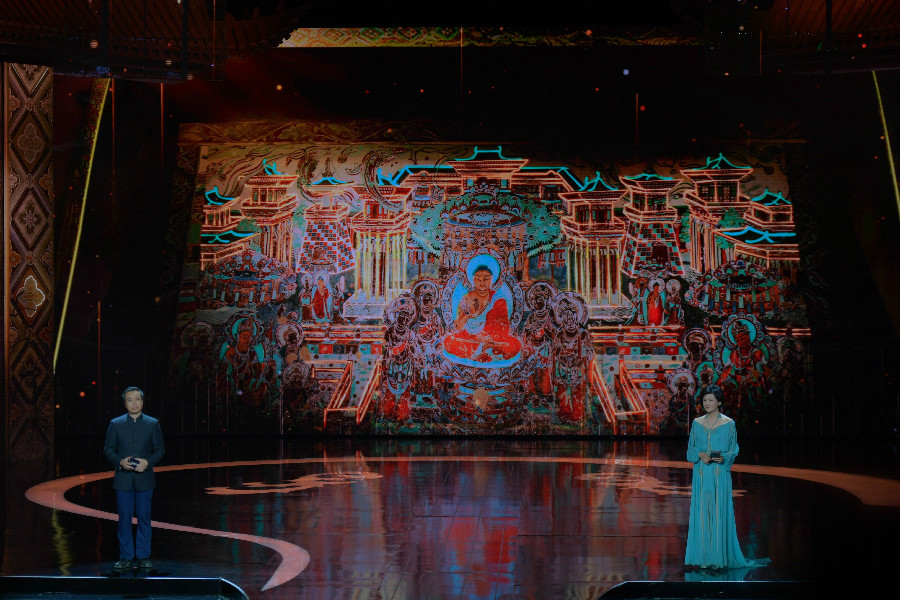 The Color Extravaganza of Dunhuang, an artistic performance inspired by the murals of the Mogao Caves, is staged at Dunhuang Grand Theater, on Sept 26, 2018. [Photo provided to Chinaculture.org]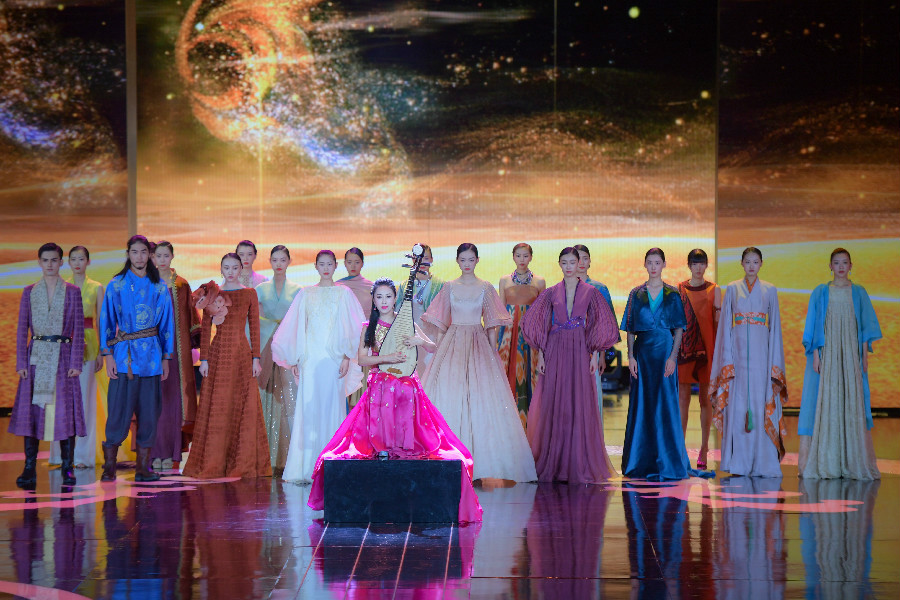 The Color Extravaganza of Dunhuang, an artistic performance inspired by the murals of the Mogao Caves, is staged at Dunhuang Grand Theater, on Sept 26, 2018. [Photo provided to Chinaculture.org]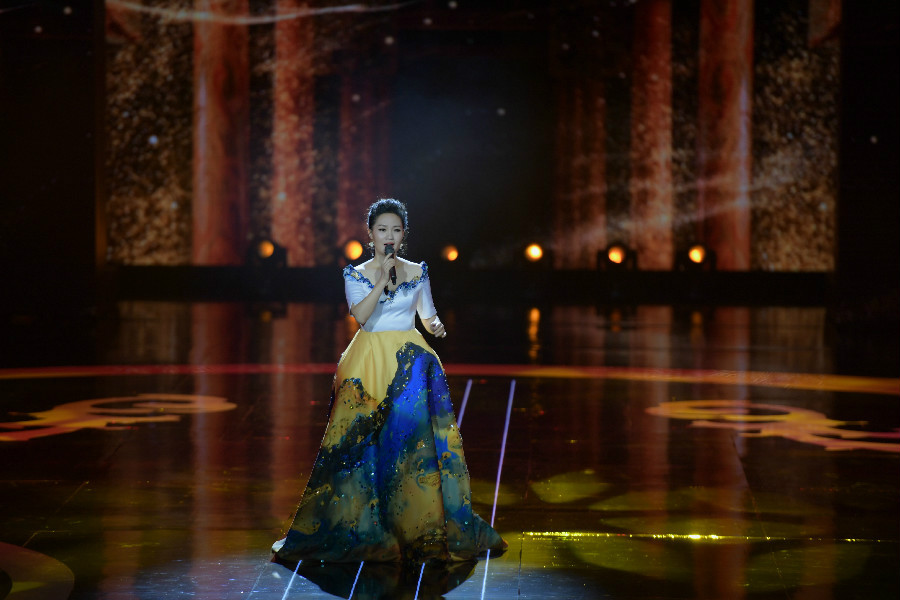 The Color Extravaganza of Dunhuang, an artistic performance inspired by the murals of the Mogao Caves, is staged at Dunhuang Grand Theater, on Sept 26, 2018. [Photo provided to Chinaculture.org]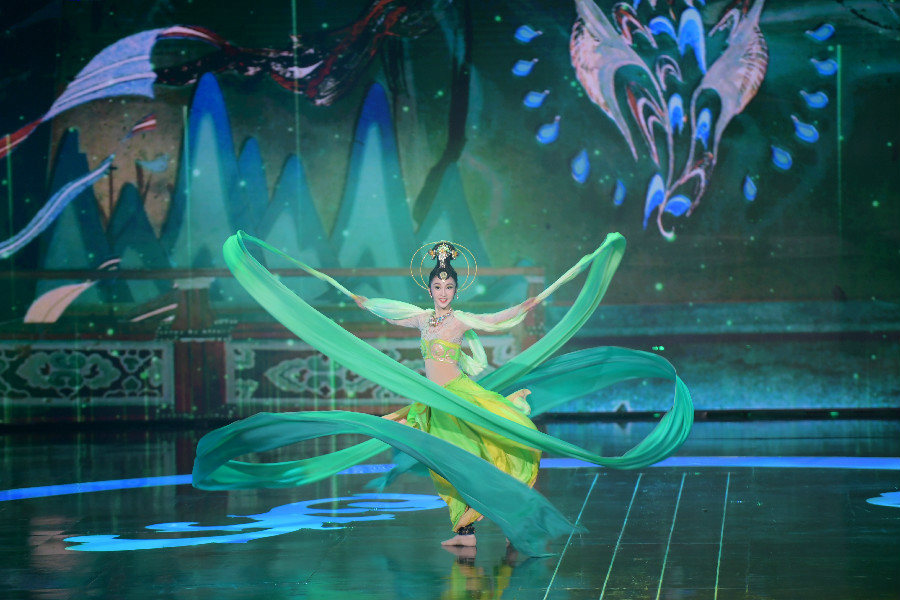 The Color Extravaganza of Dunhuang, an artistic performance inspired by the murals of the Mogao Caves, is staged at Dunhuang Grand Theater, on Sept 26, 2018. [Photo provided to Chinaculture.org]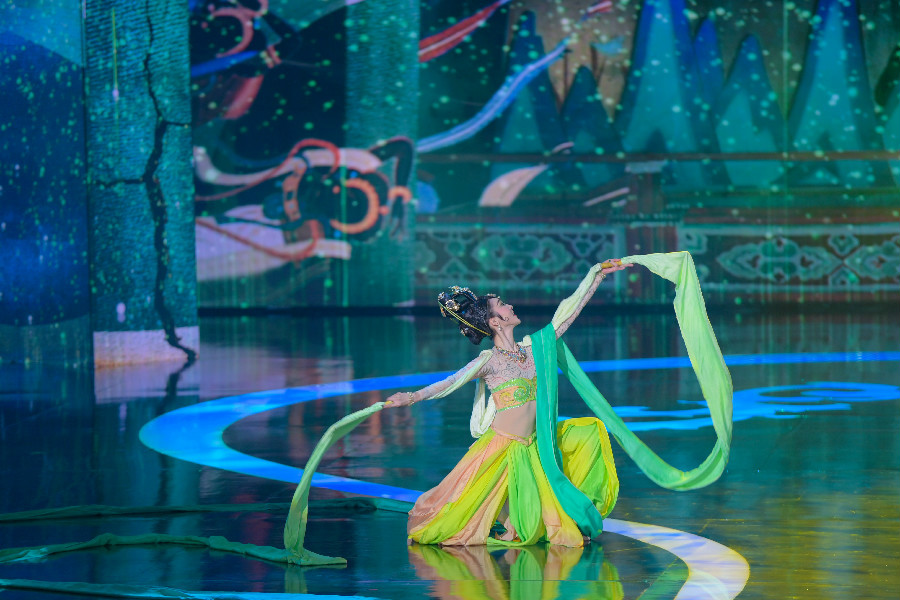 The Color Extravaganza of Dunhuang, an artistic performance inspired by the murals of the Mogao Caves, is staged at Dunhuang Grand Theater, on Sept 26, 2018. [Photo provided to Chinaculture.org]
The Color Extravaganza of Dunhuang, an artistic performance inspired by the murals of the Mogao Caves, is staged at Dunhuang Grand Theater, on Sept 26, 2018. [Photo provided to Chinaculture.org]


Presented by Chinadaily.com.cn Registration Number: 10023870-7
Copyright © Ministry of Culture, P.R.China. All rights reserved