Austria in major push to attract visitors from China
Updated: 2018-09-26 15:24:03
( chinadaily.com.cn )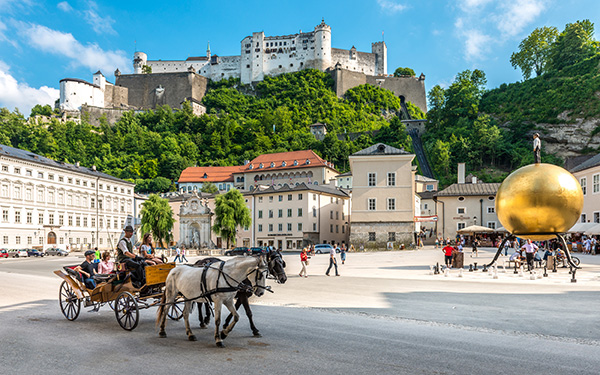 alzburg is the birthplace of music masters such as Wolfgang Amadeus Mozart and Herbert von Karajan. [Photo provided to China Daily]
The Austrian National Tourist Office, Austria's national tourism organization, recently held two promotion events in Shanghai and Beijing to introduce winter tourism of its popular destinations –Salzburg, Innsbruck and Oetztal Valley.
In the first half of 2018, about 322,000 Chinese tourists traveled to Austria, up 10.7 percent over the same period of last year. During this period, the country attracted about 19.83 million visitors, an increase of 5.3 percent over the same period last year.
Salzburg is the birthplace of music masters such as Wolfgang Amadeus Mozart and Herbert von Karajan. And The story of the musical play and film The Sound of Music is set in Salzburg.
Also, this year marks the 200th anniversary of the popular Christmas carol Silent Night. And the tourism bureau will host a series of activities such as exhibitions and musicals to create an indelible Christmas for visitors.
Located in the picturesque Inn Valley in the Alps, Innsbruck is well-known for its picturesque views, culture heritage, ancient architecture and winter sports.
Tourists can also travel to Oetztal Valley for mountain biking, rafting and skiing.


Presented by Chinadaily.com.cn Registration Number: 10023870-7
Copyright © Ministry of Culture, P.R.China. All rights reserved