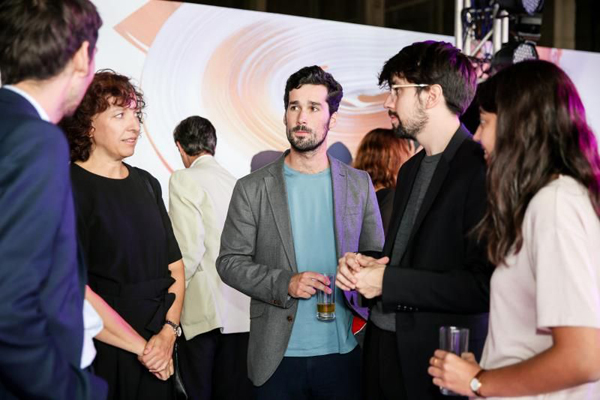 [Photo provided to chinadaily.com.cn]
As part of the ongoing 2018 Beijing Design Week, the 2018 China-Europe International City Renewal Forum was held on Sept 25 at Lang Yuan Station in Beijing, which used to be a textile warehouse.
The forum gathered experts from Spain, Britain, the Netherlands and China in the field of urban renewal and public culture operation, and offered a platform for participants to exchange views concerning urban cultural operation, urban renewal projects and future urban renewal models.
According to Zhao Chunyan, director of Lang Yuan Station, the station is a perfect example for turning depleted and deserted places into modern cultural zones.
Located in the Chaoyang district, Lang Yuan Station was originally built in the 1960s to store textiles. As a hub for the planning, distribution, supply and storage of raw materials for the Beijing textile industry, the area enjoyed superior geographic advantages.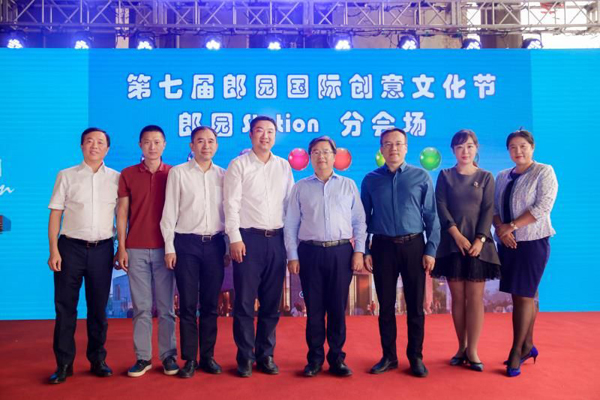 [Photo provided to chinadaily.com.cn]
Lang Yuan Station is adjacent to Bahe River in the north and Liangma River in the south. Surrounded by Jiangfu Park, and close to renowned business circles including Yansha International Commercial Circle and the Dawangjing Commercial Circle, the station has a great deal of variety. Visitors can enjoy natural scenery and modern life at the same time.
Zhao also mentioned the station is closely linked with the city's evolution. A good city renewal project is conducive to urban upgrade. "The key to such a project lies in striking a balance between human beings and culture," Zhao said. "With the improvement of people's living standards, more and more citizens long for better places to enjoy their lives."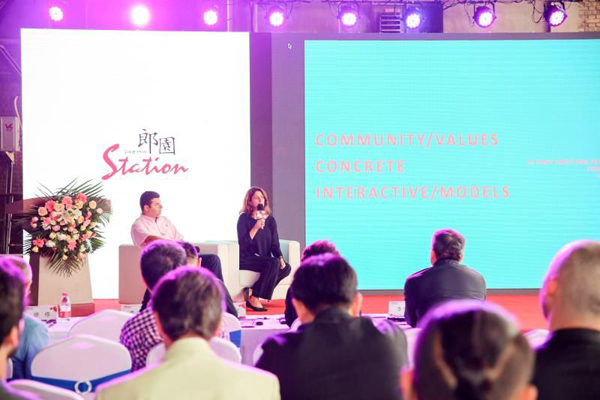 [Photo provided to chinadaily.com.cn]
"In the future, Lang Yuan Station will boast cultural and art centers, theaters and educational camps, as well as introduce shared spaces for international cultural, ecological and sports events. It will also offer a brand new platform for designers to work and live together," Zhao added.
A photography exhibition show themed after "culture-driven urban renewal" was unveiled to the public, commemorating the 40th anniversary of China's reform and opening up as well as the 60th anniversary of the founding of Beijing's Chaoyang district.
Through a collage of old photos and new, audiences can get a clear understanding of Chaoyang district's past, present and future.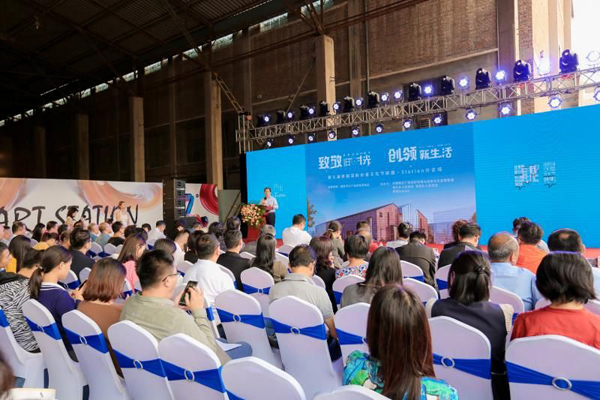 [Photo provided to chinadaily.com.cn]