Exhibition explores pioneering work of abstract painter Chu Teh-chun
Updated: 2018-09-26 14:02:30
( chinadaily.com.cn )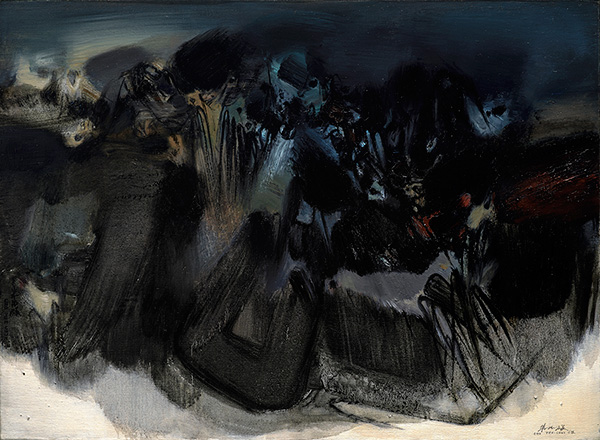 Composition No.169 [Photo provided to China Daily]
The pioneering French-Chinese abstract painter Chu Teh-chun (1920-2014), along with his fellow artists Zao Wou-ki and Wu Guanzhong, were once dubbed the "three musketeers", who were responsible for bringing Chinese art into the modern era via international recognition.
The three were schoolmates at the China National Academy of Fine Arts in Hangzhou, Zhejiang province (which is now known as the China Academy of Art), where they were mentored by several great artists who had studied in Europe, such as Lin Fengmian and Wu Dayu.
Chu moved to Paris in the 1950s and was exposed to vanguard movements within international art circles there.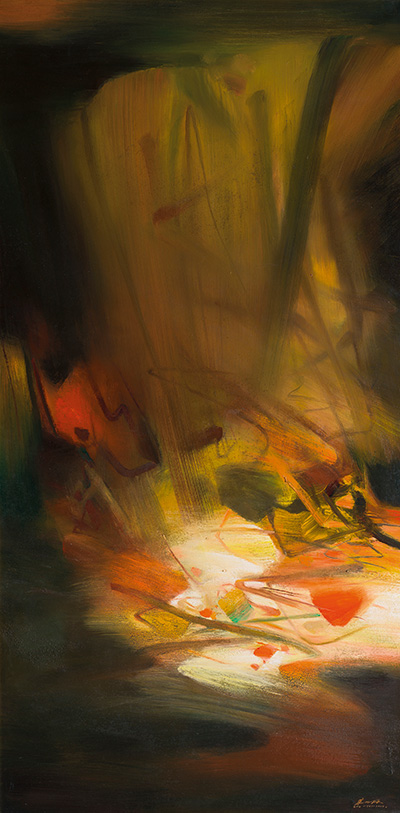 Autumn, on May 1, 1978 [Photo provided to China Daily]
He stayed there for the rest of life. He transformed from a figurative to an abstract style, integrating the unique strokes of Chinese calligraphy with the color palattes of Western art. It brought him success and made him the first ethnic Chinese artist to become a member of the Academy of Fine Arts of France.
Chu's art has become a favorite with art lovers on the Chinese mainland over the past two decades, and two of his paintings are due to appear at Poly Auction Hong Kong's autumn sales from Sept 30 to Oct 2.
Composition, No.169 was produced in 1968, a decade after Chu began to explore an abstract style. He adopted bold calligraphic strokes and a dominating black color to depict several blocks which evoke the mountains in a classic Chinese painting.
The other work to be auctioned, Autumn, May 1, 1978, shows his entire move into the realm of abstraction. The brilliant comparison between dark and light conveys strong elements of Chinese aesthetics.


Presented by Chinadaily.com.cn Registration Number: 10023870-7
Copyright © Ministry of Culture, P.R.China. All rights reserved