Anhui cultural week held in Bangkok
Updated: 2018-07-30 13:57:15
( Chinaculture.org )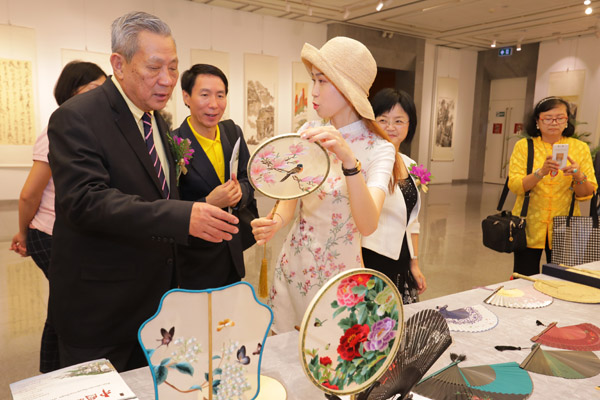 Thai visitors listen to information about the craftsmanship of Chinese tuanshan, or round fans, at the China Cultural Center in Bangkok, July 28, 2018. [Photo/Chinaculture.org]
A cultural event featuring artworks from East China's Anhui province opened at the China Cultural Center in Bangkok on Saturday.
Anhui Cultural Week includes displays of exquisite Anhui crafts, as well as more than 50 artworks from the Xin'an School of Painting that originated in ancient Anhui, according to Yuan Hua, head of the Anhui Provincial Culture Department.
"One of the most important things the Belt and Road Initiative emphasizes is to strengthen cultural exchanges and promote understanding among people from different countries," said former Thai deputy prime minister Pinij Charusombat, who attended the event's opening. He added he believes the cultural week will help deepen the Thai people's understanding about Anhui and enhance friendship among people in the two nations.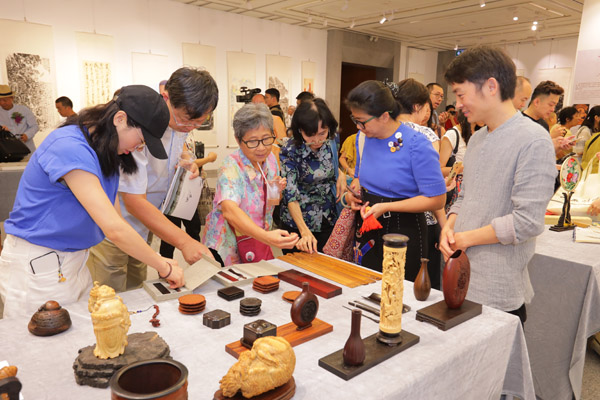 Thai visitors look at Anhui carvings at the China Cultural Center in Bangkok, July 28, 2018. [Photo/Chinaculture.org]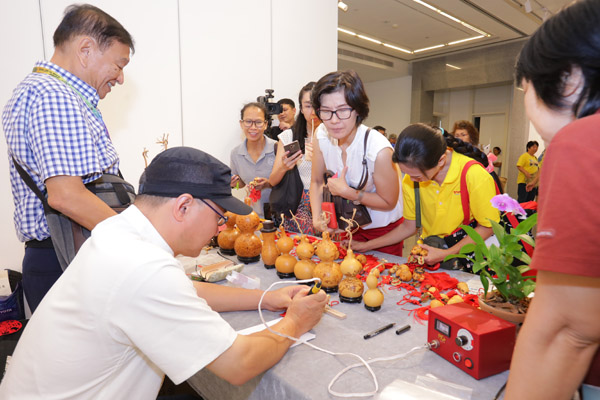 Thai visitors watch a demonstration of traditional Anhui painting at the China Cultural Center in Bangkok, July 28, 2018. [Photo/Chinaculture.org]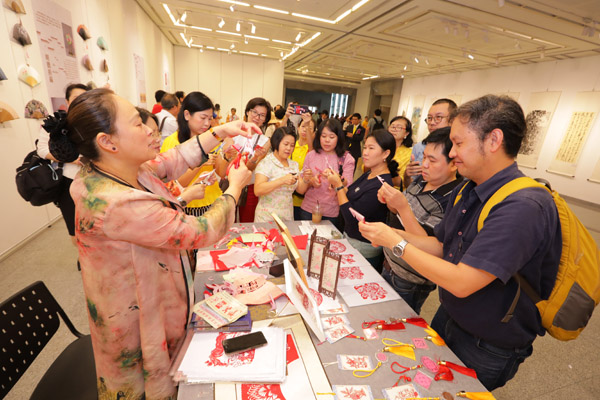 Thai visitors take photos with their smartphones at a demonstration of Chinese paper-cutting at the China Cultural Center in Bangkok, July 28, 2018. [Photo/Chinaculture.org]


Presented by Chinadaily.com.cn Registration Number: 10023870-7
Copyright © Ministry of Culture, P.R.China. All rights reserved