Discover the best things to do in Beijing with our weekly roundup of art and exhibitions, music, performances and trending activities around town. To recommend an upcoming event or activity, please contact li-ping@chinadaily.com.cn.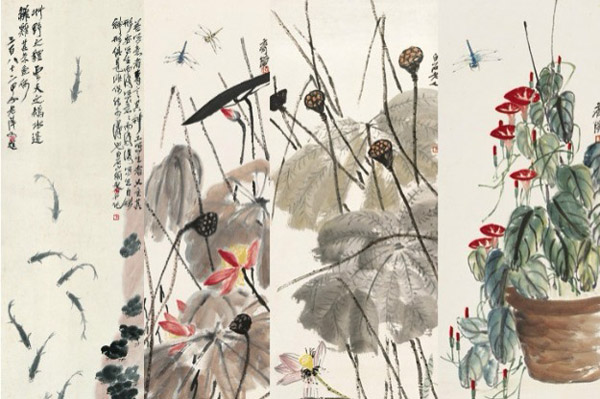 A combo photo of Qi Baishi's painting. [Photo provided to China Daily]
The master painter
Celebrated Chinese painter Qi Baishi's (1864-1957) works are on display at the Palace Museum, in a rare show of a modern Chinese artist at the venue. While Qi is a household name in China, an exhibition of his paintings was last held at the Palace Museum 64 years ago.
The museum, which was the seat of the royal court in imperial China from 1420 to 1911, is hosting Prosperity in Tranquility: The Art of Qi Baishi with some 200 of his paintings and seals exhibited at the Meridian Gate Gallery since last week.
If you go:
8:30 am - 5 pm, closed on Mondays. Central gallery (through Aug 12) and western wing (through Oct 8) of the Meridian Gate Gallery, Palace Museum, 4 Jingshan Qianjie, Dongcheng district, Beijing (entry via southern gate only).
Tickets: 60 yuan ($8.9) for tickets to the museum; online reservations through en.dpm.org.cn.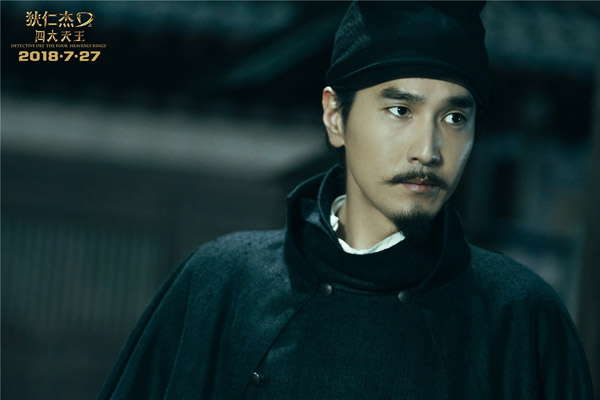 Movie star Mark Chao. [Photo provided to China Daily]
The Detective Dee epic
Known for decades as the master of the visual feast, Hong Kong director Tsui Hark is returning to screens with his take on 7th-century China as the backdrop for his latest Detective Dee epic.
As the third installment of the franchise about the titular sleuth, Detective Dee: The Four Heavenly Kings hit Chinese theaters on Friday.
Something akin to the Chinese version of Sherlock Holmes, the role of Dee has been reprised by Taiwan actor Mark Chao, who faces off unprecedentedly powerful rivals in the new extravaganza.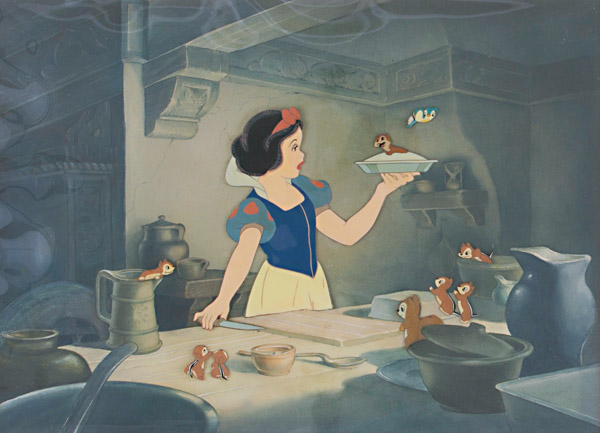 A celluloid film of Snow White and the Seven Dwarfs. [Photo provided to China Daily]
Treat for animation lovers
For fans of animation films, the National Library of China could turn into an unexpected shrine this summer, with the opening of the Key Animation Expo.
The exhibition juxtaposes more than 400 key exhibits of animation scripts, drawings and original celluloid productions from Walt Disney Studios and works by Japan's most talented animators.
If you go:
Through Oct 14, closed on Mondays. National Museum of Classic Books, 33 Zhongguancun Nandajie (south avenue), Haidian district, Beijing.
Tickets: 100 yuan ($14.8) on weekends and 80 yuan on weekdays; 60 yuan for children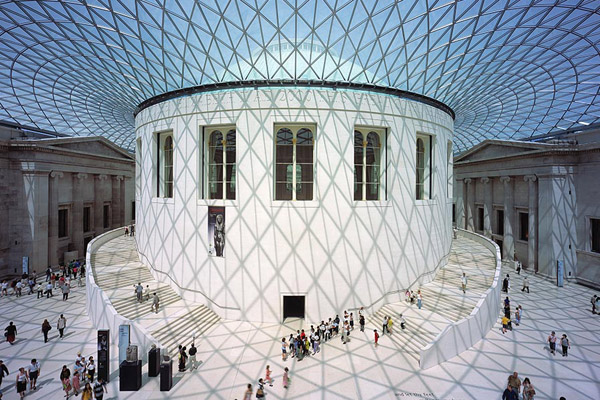 Great Court of the British Museum [Photo/Courtesy of Nigel Young, Foster + Partners]
Sustainability the center of architecture exhibition
Norman Foster, the British architect and winner of Pritzker Architecture Award, describes sustainable design as an approach "doing the most with the least means" and "following the logic of less is more." He says that "responsible sustainable design is not simply about individual buildings; it should be implemented at all scales - from product design to the design of cities."
This social concern with sustainability that propels architectural design is at the heart of an exhibition currently running in Beijing.
Learn more here.
If you go:
9 am - 5 pm (entry before 4:30 pm), closed on Mondays, through Oct 7. 3/F, Tsinghua University Art Museum, Tsinghua University, Haidian district. 010-6278-1012.
Tickets: Free
[Photo/chncpa.org]
Visual Poem Me and My Shadow
Me and My Shadow is presented in the form of a visual poem for children. The performance tells its story using the languages of paper, light, shadow, color, music, sound and words.
With fantastical imagery and vivid physical performances, Me and My Shadow seeks to ignite the imaginations of children in a poetical experience that explores the frustrations and joys of friendship.
Learn more here.
If you go:
7:30 pm, Aug 3-5; 10:30 am/2:30 pm, Aug 3; Multi-functional Theater, National Center for the Performing Arts, 2 West Chang'an Avenue, Xicheng district. 010 -6655-0000.
Tickets: 180-300 yuan