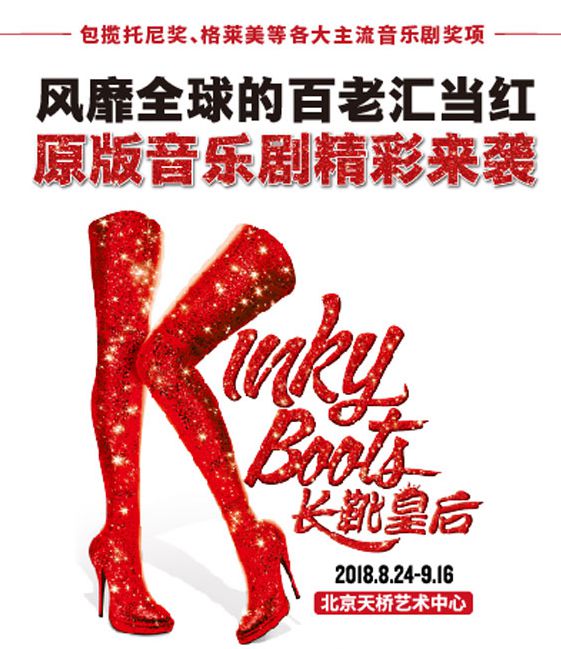 [Photo/tartscenter.com]
Broadway musical blockbuster Kinky Boots will take to the stage in Beijing from August 24 to September 6.
The musical, which has won numerous honors, including the Tony, the Grammy and London's Olivier Award, is based on true events. Kinky Boots tells the story of Charlie Price, who after inheriting a shoe factory from his father forms an unlikely partnership with cabaret performer and drag queen Lola to produce a line of high-heeled boots to save his dying business. During their partnership, they discover that they are not so different after all.
With its novel subject, gorgeous costumes, and inspiring story about the power of friendship and belief, the pleasant melody takes the audience from the small shoe workshop in Northampton, England, to runway in Milan.
The musical features 16 original songs by pop icon Cyndi Lauper, libretto by Tony-winning theater legend Harvey Fierstein, and direction and choreograph by Tony winner Jerry Mitchell.
Kinky Boots received 13 nominations and 6 prizes at Tony Awards in 2013, including Best Musical and Best Score for Lauper in her first outing as a Broadway songwriter.
It has toured around the world in countries like the United States, Australia, South Korea, Japan, Germany and Sweden. Beijing will be its last stop in its 2018 Asian tour.
The play will be performed in English with Chinese subtitles.
If you go:
7:30 pm, from August 24 to Sept 6. Tianqiao Performing Arts Center, No 9 Tianqiao South Street, Xicheng district. 400-635-3355.
Tickets: 100-1,080 yuan ($15-159)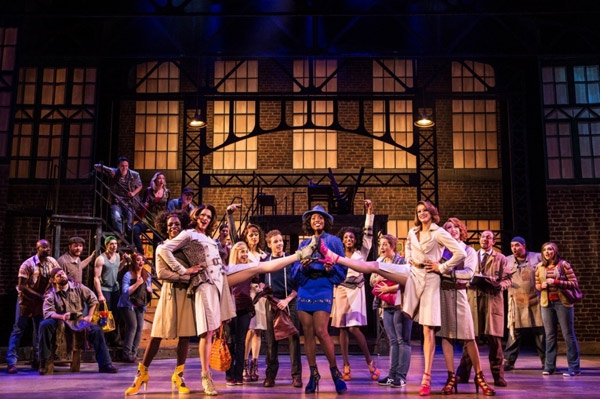 [Photo/tartscenter.com]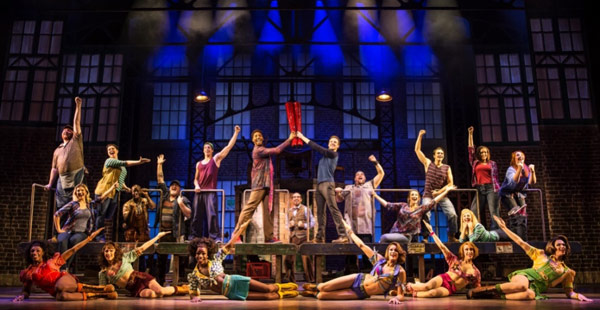 [Photo/tartscenter.com]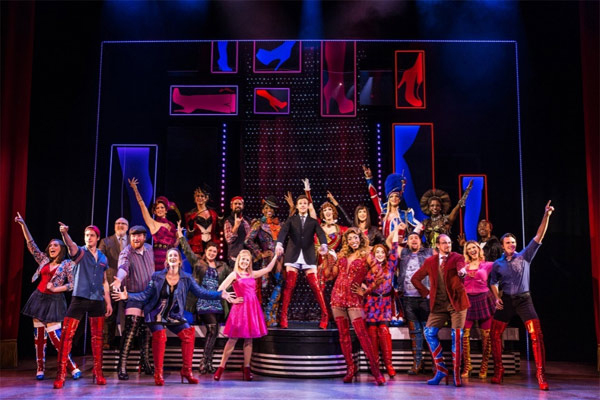 [Photo/tartscenter.com]