Discover the best things to do in Beijing with our weekly roundup of art and exhibitions, music, performances and trending activities around town. To recommend an upcoming event or activity, please contact li-ping@chinadaily.com.cn.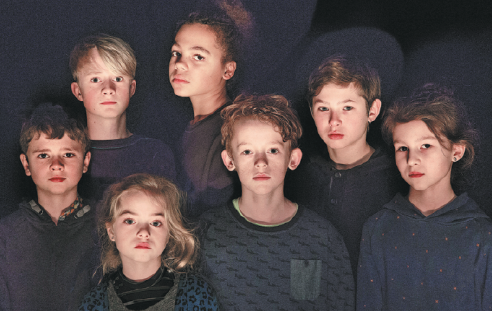 [PHOTO BY PHILE DEPREZ/SANDRA THEN/CHINA DAILY]
Grim play makes China debut
Five Easy Pieces, by Swiss theater director Milo Rau and his International Institute of Political Murder, is the grim tale of Belgian child murderer and pedophile, Marc Dutroux, controversially performed with children between the ages of 8 and 14 - and listed as one of the 10 "most remarkable productions" at renowned German-language theater festival Theatertreffen in 2017.

The 100th performance of Five Easy Pieces will be in Beijing on Saturday, as part of the Theatertreffen in China 2018.
Learn more here.
If you go:
7:30 pm, from July 7 to 8. Tianqiao Performing Arts Center, No 9 Tianqiao South Street, Xicheng district. 400-635-3355.
Tickets: 99-680 yuan ($15-100)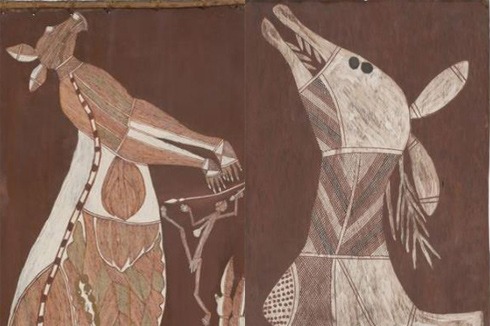 [Photo/chnmuseum.cn]
Australian bark paintings

Using bark as canvas and ochre as pigment, indigenous Australians have formed their unique bark painting style over the centuries. The artwork usually centers around local people's prehistoric religions, recording history and legends of the tribes.
The exhibition, Old Masters: Australia's Great Bark Artists, is underway at the National Museum of China and offers a glimpse of this unique painting style.
Get a sneak peek here.
If you go:
9 am - 5 pm, through Sept 2 (Closed on Mondays). Galleries N11, National Museum of China, 16 East Chang'an Avenue, Dongcheng district. 010-6511-6188.
Tickets: 50 yuan (30 yuan for students)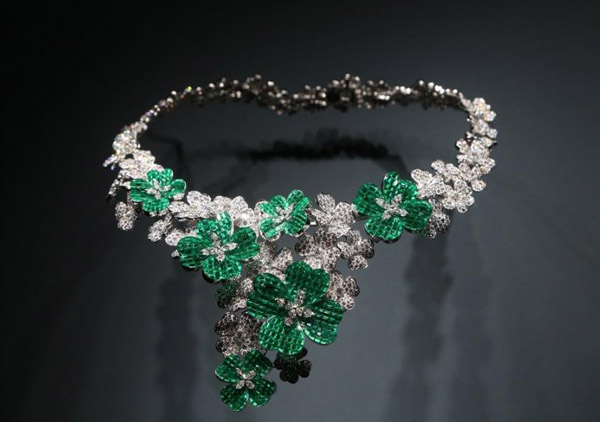 [Photo/todayartmuseum.com]

When elegance meets art

The exhibition When Elegance Meets Art at the Today Art Museum features nearly 400 jewelry creations to reflect the evolution of the Van Cleef & Arpels style.
Learn more here.
If you go:
10 am - 6 pm, closed on Mondays, through Aug 5. Exhibition Hall of Building No 1,. Today Art Museum, Building 4, Pingod Community, 32 Baiziwan Road, Chaoyang district. 010-5876-0600.
Tickets: 40 yuan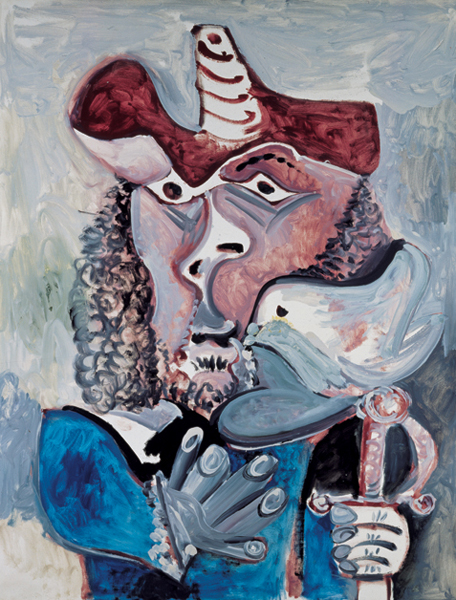 A painting by Pablo Picasso on display. [Photo/namoc.org]
Sharing creativity

The exhibition Harmonious Co-Existence shows more than 220 paintings, prints, photos and sculptures at the National Art Museum. Artists include Pablo Picasso, Salvador Dali, Andy Warhol, David Hockney and Aanselm Kiefer, whose works are among the most expensive on the world art market today.

Learn more here.

If you go:
9 am-5 pm, through July 8. 1 Wusi Dajie, Dongcheng district, Beijing. 010-6400-1476.
Tickets: Free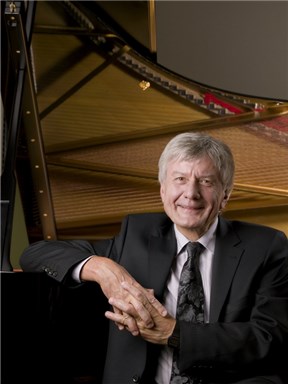 [Photo/chncpa.org]
Peter Rösel piano recital

Born in Germany's Dresden to a conductor and a singer, Peter Rösel took his first piano lessons at the age of six.
He completed a five-year-study at the Tchaikovsky Conservatory in Moscow with Dmitri Bashkirov and Lev Oborin. At that time, he became not only the first German prize winner at the Moscow Tchaikovsky Competition and the Montreal Piano Competition, but he also started an international career which has taken him to the music centers of every continent.
His performances at international festivals, such as Dresden, Salzburg, Prague (Prague Spring) La Roque d'Anthéron, Edinburgh and Hong Kong, were enthusiastically acclaimed by audiences and newspapers.
His recital in Beijing will cover Joseph Haydn's Sonate in E-flat major Hob. XVI, 52, Franz Schubert's Sonate in B major, Op. posth. D 960, and Beethoven's Sonate in C minor, Op. 111.
Learn more here.
If you go:
7:30 pm, July 8. Concert Hall, National Center for the Performing Arts, 2 West Chang'an Avenue, Xicheng district. 010 -6655-0000.
Tickets: 50 - 380 yuan