'Journey to the West' puppet show captivates New Zealand students
Updated: 2018-06-22 11:21:42
( Chinaculture.org )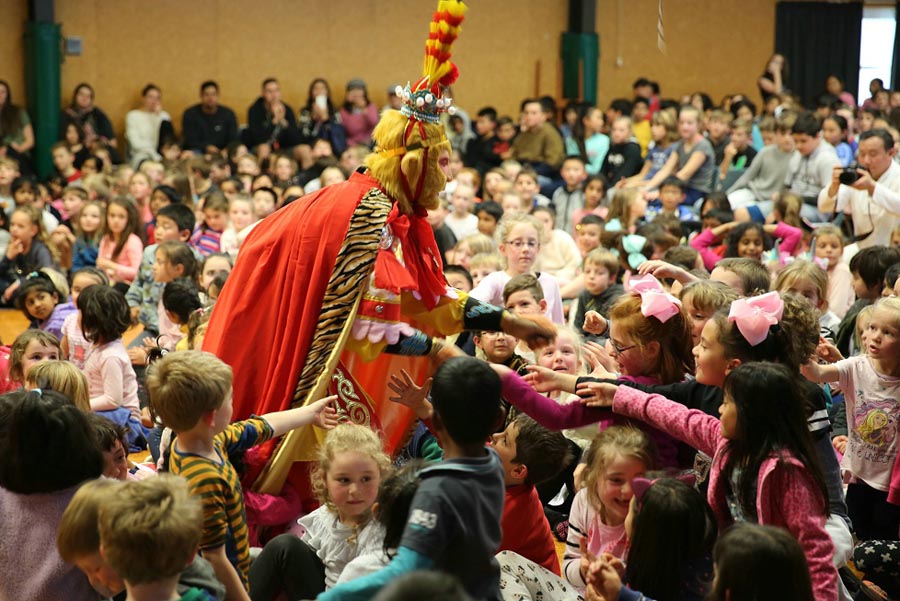 An actor playing the Monkey King from the Chinese classic novel Journey to the West interacts with students at a primary school in Palmerston North, New Zealand, June 11, 2018. [Photo/Chinaculture.org]
The puppet show Three Times Beating Baigujing, an excerpt from the Chinese classic novel Journey to the West, enthralled students in New Zealand during a recent tour showcasing Chinese cultural heritage.
Baigujing is a shape-shifting demon from Journey to the West, one of the four great classic novels of Chinese literature. In her true form, she is a skeleton. She planned to eat the flesh of the Buddhist monk Xuanzang, so she disguised herself as a village girl and offered Xuanzang and his disciples some poisonous fruits. The Monkey King realized that she was a demon and hit her with his golden cudgel in order to kill her.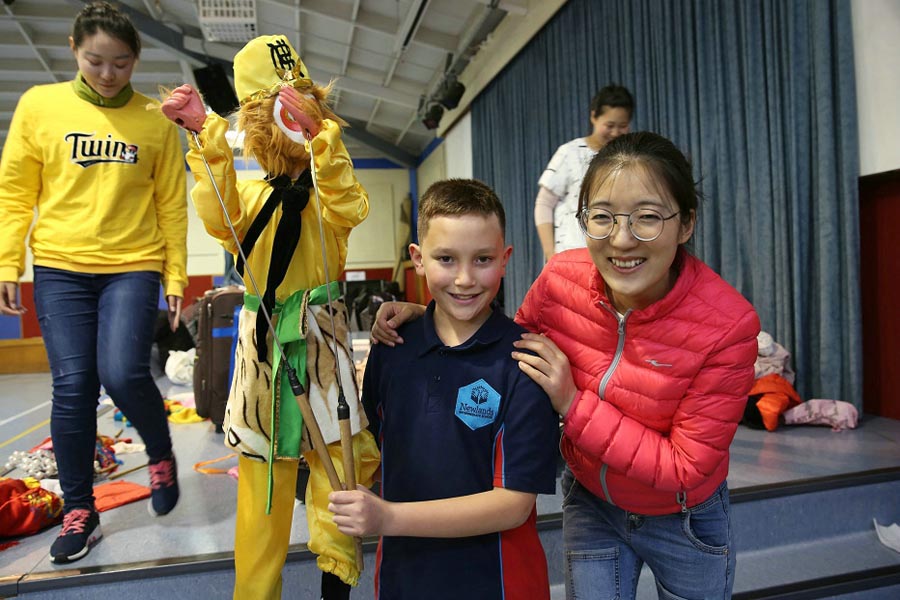 Liam takes a photo with a Monkey King puppet on June 7, 2018. [Photo/Chinaculture.org]
The puppet show was well-received at a primary school in New Zealand's Palmerston North as well as Newlands College in Wellington.
Liam (pseudonym), a 12-year-old boy at Newlands College, said the Monkey King has been one of his favorite characters ever since reading the English version of Journey to the West. But it was his first time watching a Chinese puppet show.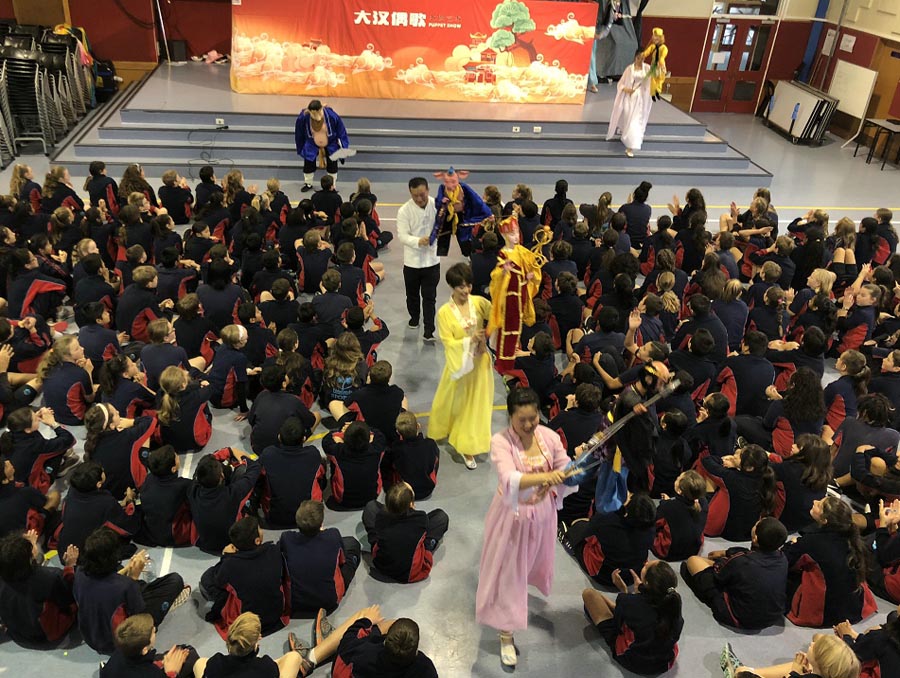 A puppet show of an excerpt from Journey to the West attracts some 500 students at Newlands College in New Zealand on June 7, 2018. [Photo/Chinaculture.org]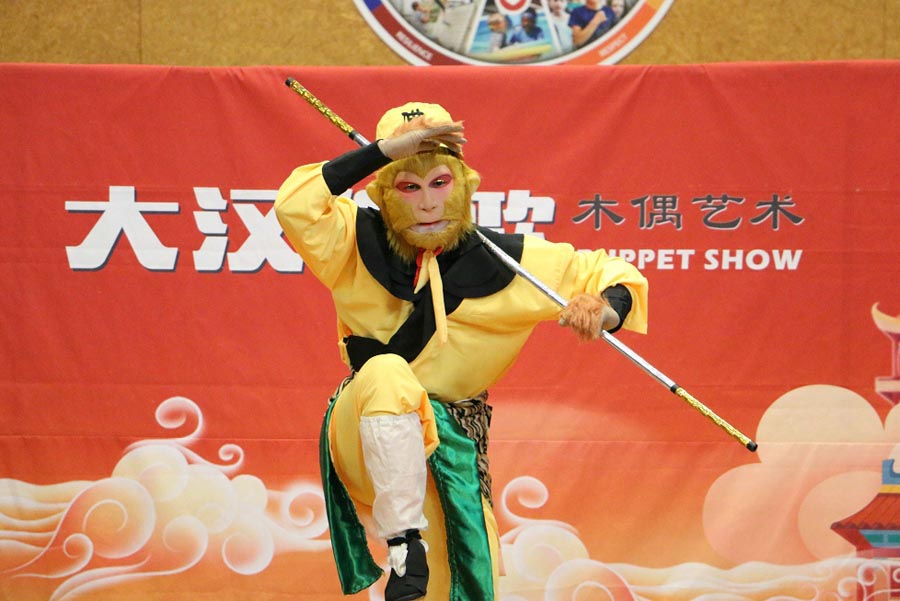 An actor playing the heroic Monkey King does stunts during a puppet show in a primary school in New Zealand, June 11, 2018. [Photo/Chinaculture.org]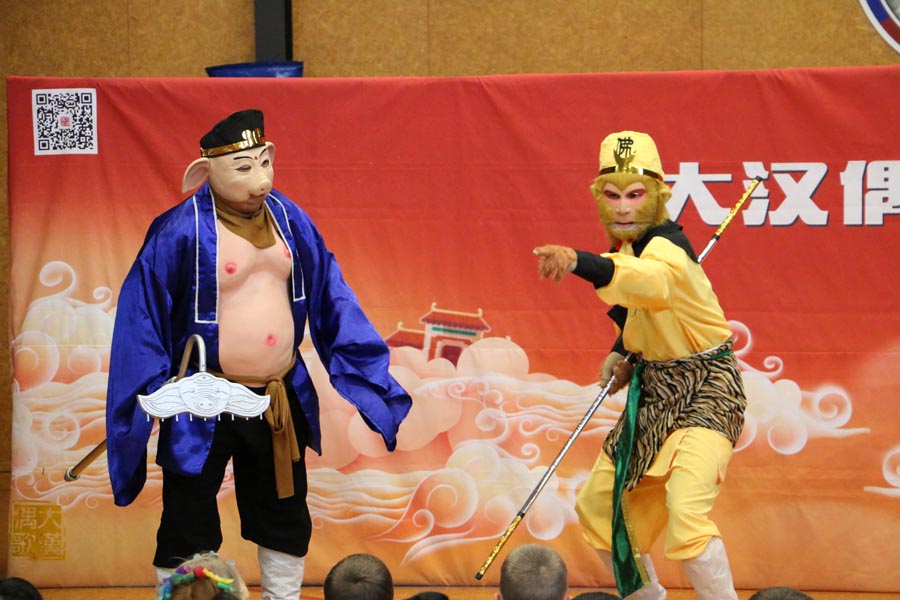 Pictured, from left, are actors playing the characters Zhu Bajie and the Monkey King from the Journey to the West. [Photo/Chinaculture.org]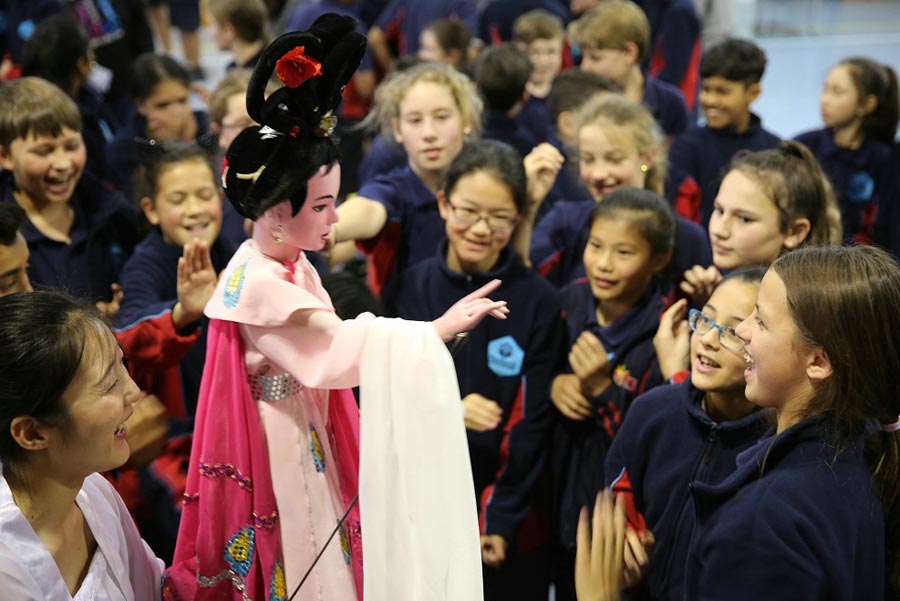 Traditional Chinese puppets attract local students in Newlands College, New Zealand, June 7, 2018. [Photo/Chinaculture.org]
Traditional Chinese puppets attract local students in Newlands College, New Zealand, June 7, 2018. [Photo/Chinaculture.org]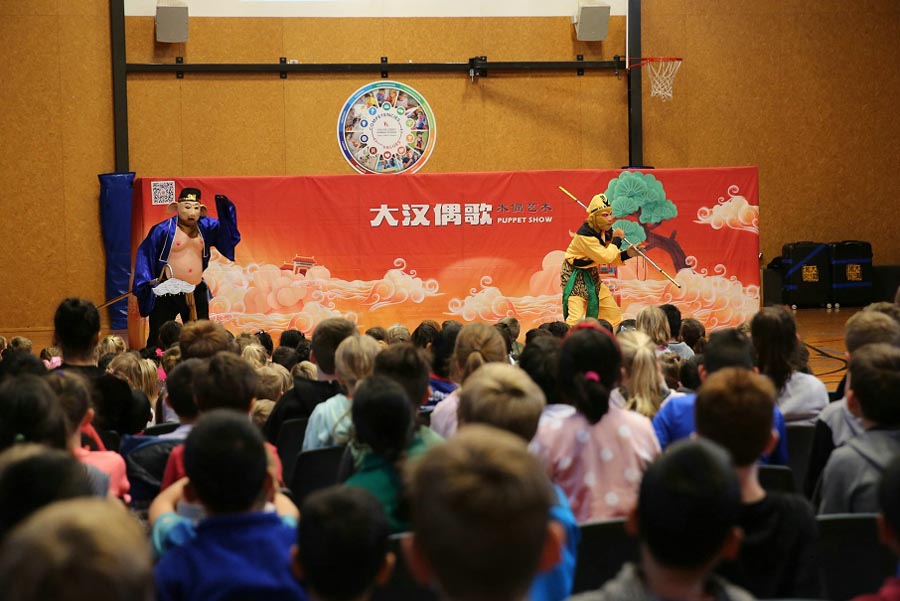 Students at a primary school in Palmerston North, New Zealand, watch performances of an episode from Journey to the West on June 11, 2018. [Photo/Chinaculture.org]


Presented by Chinadaily.com.cn Registration Number: 10023870-7
Copyright © Ministry of Culture, P.R.China. All rights reserved