Photo exhibition in Sofia reveals an unknown China
Updated: 2018-05-11 14:03:25
( Chinaculture.org )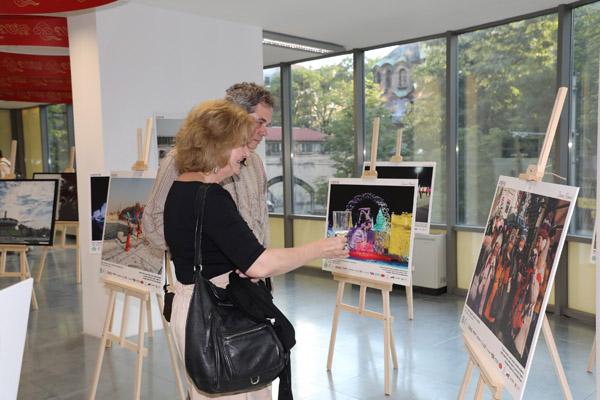 Visitors look at photos on display at the China Culture Center in Sofia on May 9, 2018. [Photo/Chinaculture.org]
A photo exhibition featuring Chinese and Bulgarian landscapes, Me in Your Eyes, opened at the China Cultural Center in Sofia, Bulgaria on Wednesday.
One hundred works from four different groups were presented, showing reflections of photographers from both countries on each other and themselves.
A group of winter scenery shots from northeastern China titled Winter in China was taken by Velin Paskov, who worked in China for nearly 20 years.
His work is connected to the upcoming 2020 Beijing Winter Olympics to show a China unknown to the Bulgarian people.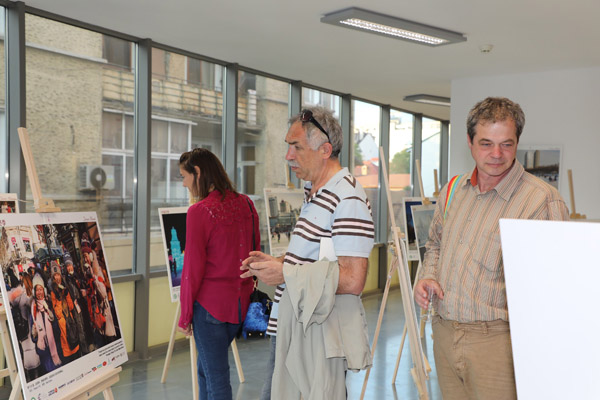 Visitors look at photos on display at the China Culture Center in Sofia on May 9, 2018. [Photo/Chinaculture.org]
Chen Zhanfei, author of Flipped for Bulgaria, is an International Professional Photography Association-certified photographer.
His works of magnificent Bulgarian landscapes, derived from field trips taken last year, demonstrate the ways the country appealed to the photographer.
The last group of works displays the vitality of contemporary China, using views of both beautiful villages and bustling cities.
Though different in style, each record speaks of the artists' interpretation of the beauty of the two countries.
The exhibition ends May 31.


Presented by Chinadaily.com.cn Registration Number: 10023870-7
Copyright © Ministry of Culture, P.R.China. All rights reserved