Chinese comics on display in Tokyo
Updated: 2018-04-08 15:09:16
( Chinaculture.org )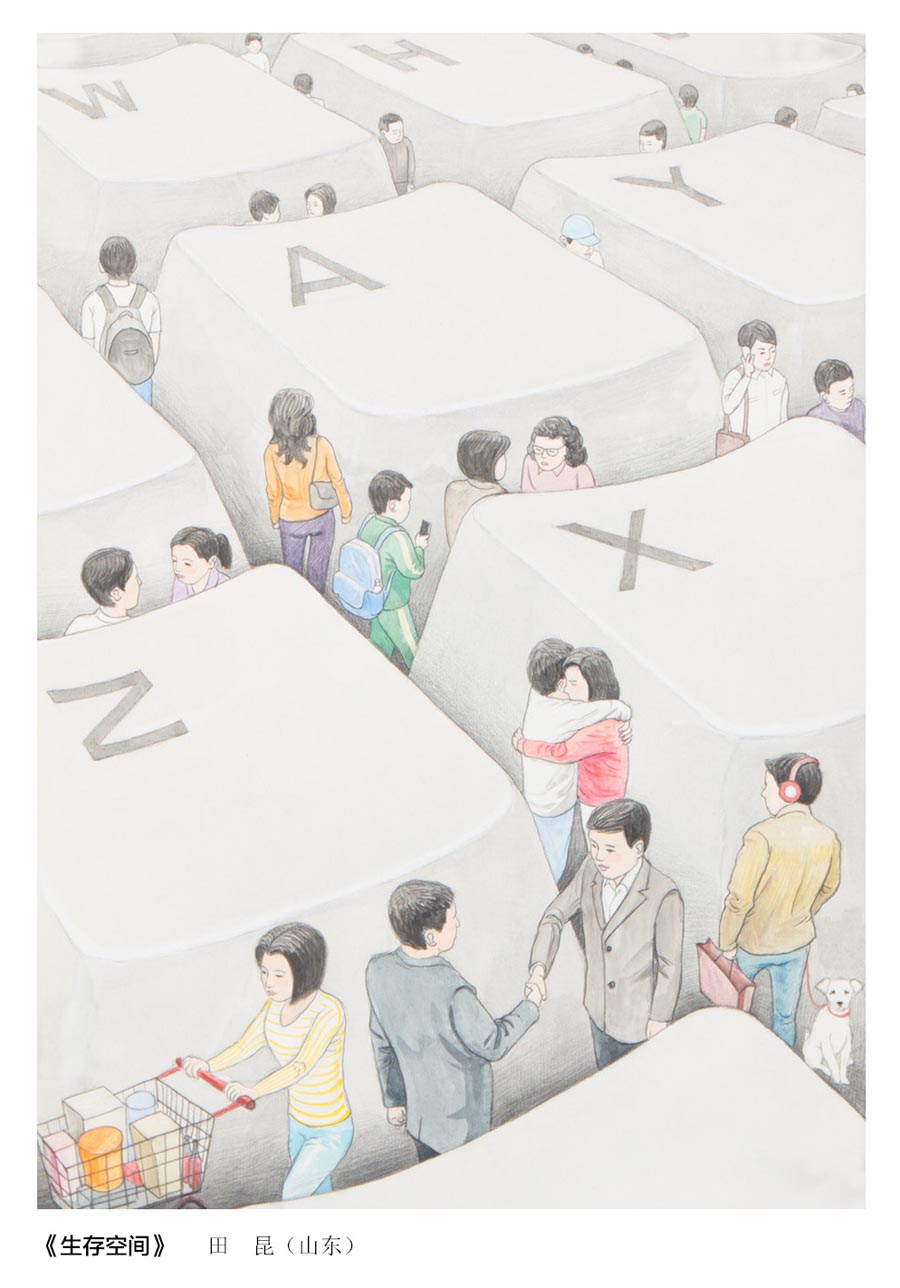 A comic work titled The Living Space on display at the China Cultural Center in Tokyo on April 3, 2017. The piece has a touch of black humor, depicting people living within the cracks of computer keyboards. [Photo/Chinaculture.org]

A new exhibition underway at the China Cultural Center in Tokyo showcases cartoons drawn by Chinese artists.
The exhibition, titled, Zikai Cup Award-winning Cartoons of China, features a selection of artwork created with concise styles and sometimes exaggerated painting skills, reflecting Chinese people's daily lives and hot social issues in modern society. 
The works were selected by the publicity department of Tongxiang city in East China's Zhejiang province to promote the city's artistic history and culture.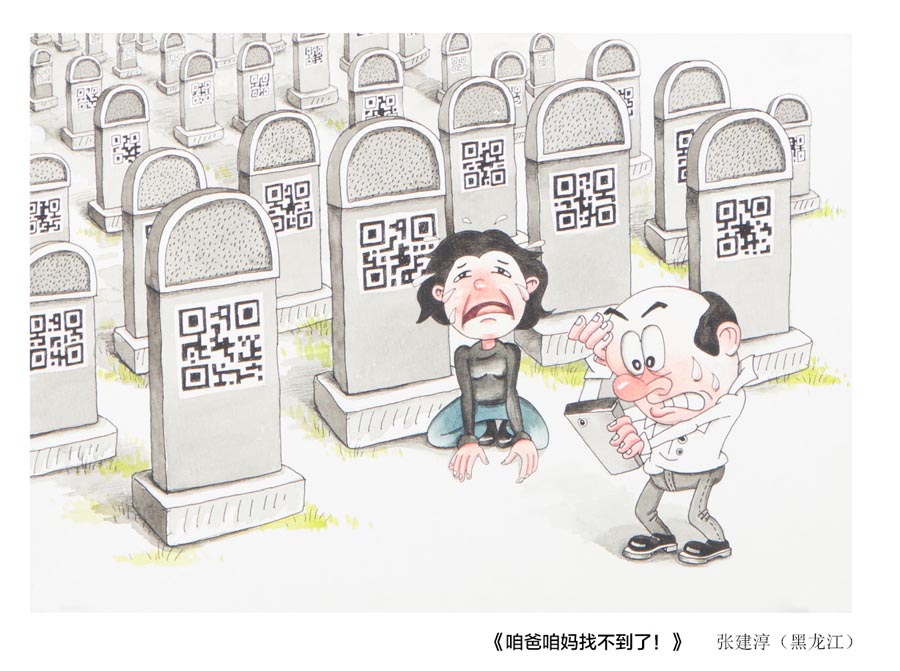 Comic work Can't Find Our Parents! In the picture, two people are trying to find their parents' tombs where rows of tombstones are erected with only QR codes for inscriptions. [Photo/Chinaculture.org]
"Tongxiang is home to famous Chinese comic artists Shen Bochen (1889-1920) and Feng Zikai (1898-1975). The place was dubbed as 'home of the Chinese cartoon' by the Ministry of Culture and Tourism," said Bao Xiaomin, deputy director of the Tongxiang Municipal Publicity Department. She led a group of 22 Chinese cartoonists attending the exhibition's opening on April 3.

Bao said in Tongxiang, comics have been thriving in recent years. The city has established Tongxiang Cartoon Association, opened Feng Zikai Cartoon School and set up China Cartoon Creation Base.
According to Bao, the exhibition has been held biennially in the city since 2002, attracting the most talented cartoonists from across the country every other year.
The exhibition runs through April 13.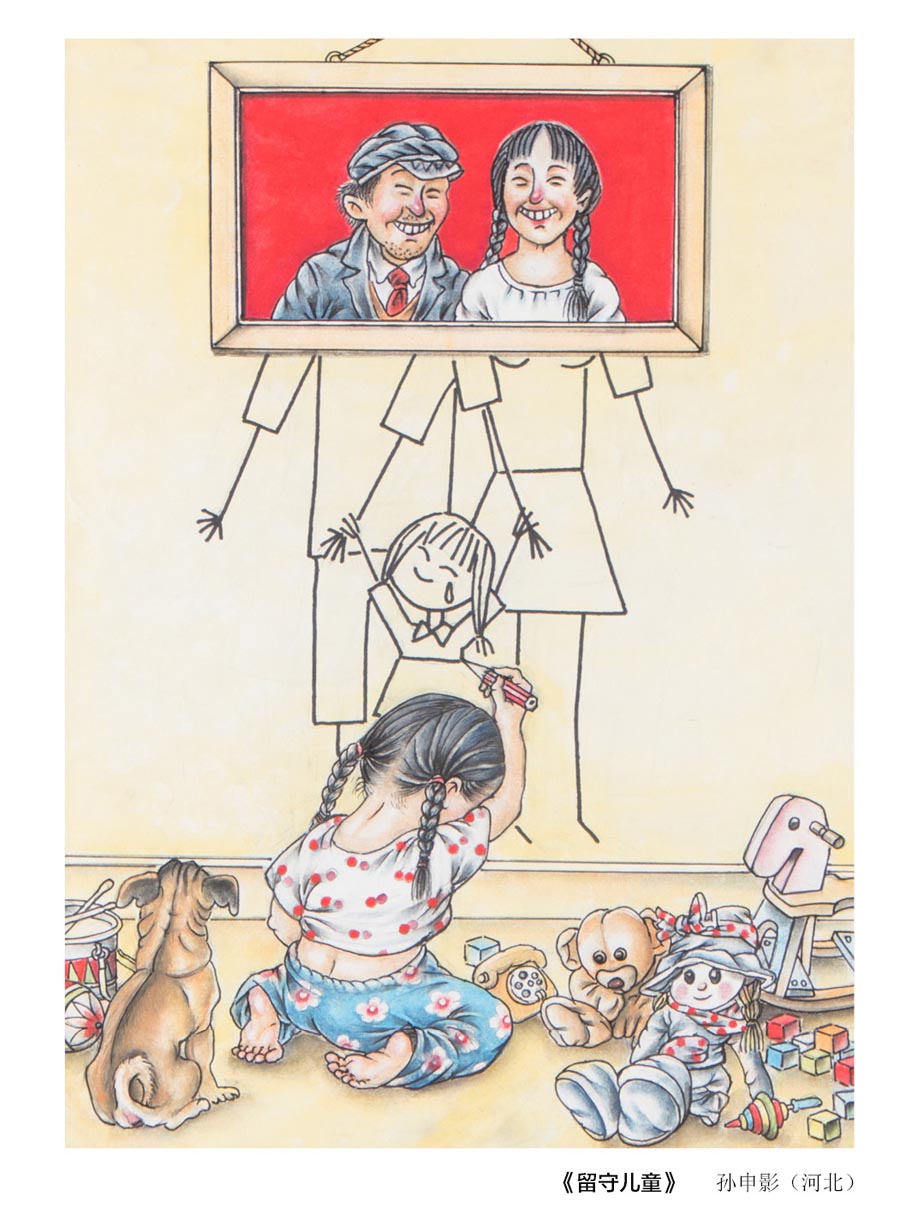 Comic work  Left-Behind Children. [Photo/Chinaculture.org]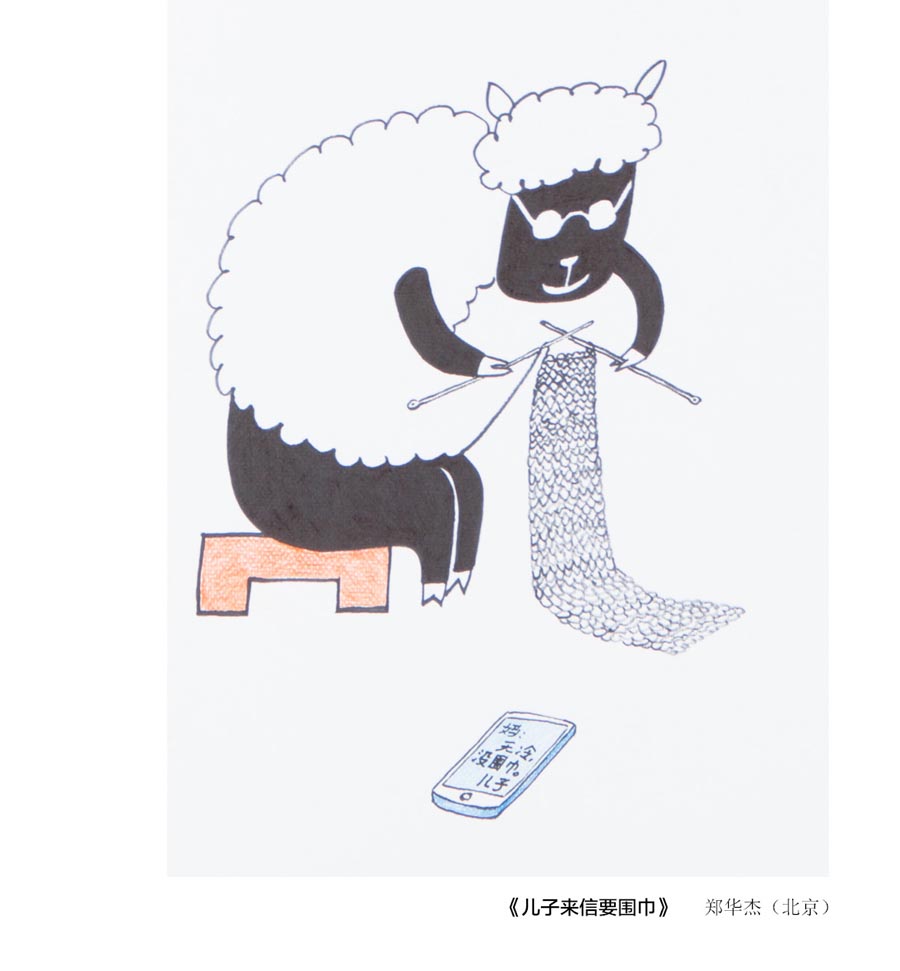 Comic work The Son is Texting for a Scarf on display at the China Cultural Center in Tokyo. [Photo/Chinaculture.org]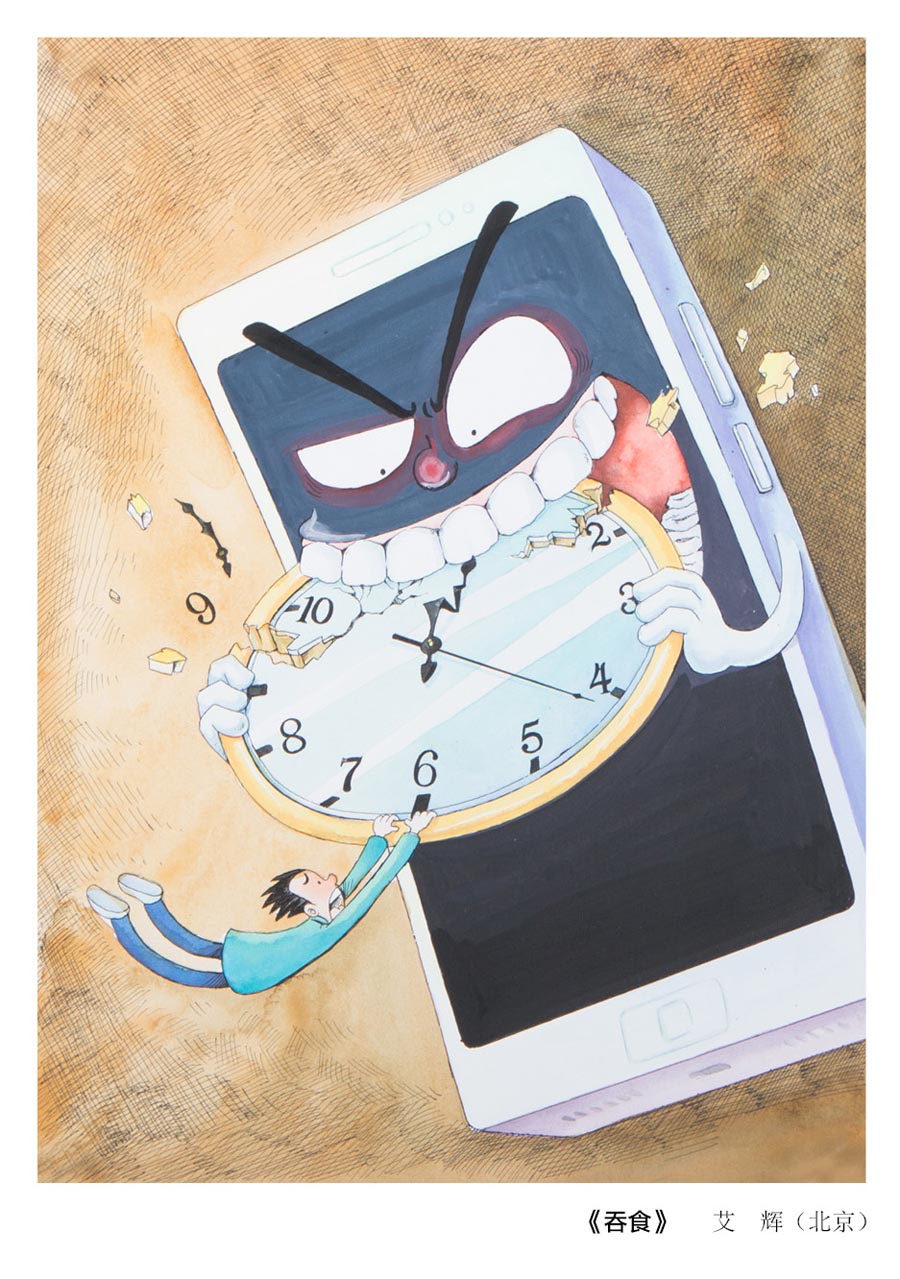 Comic work Swallow. [Photo/Chinaculture.org]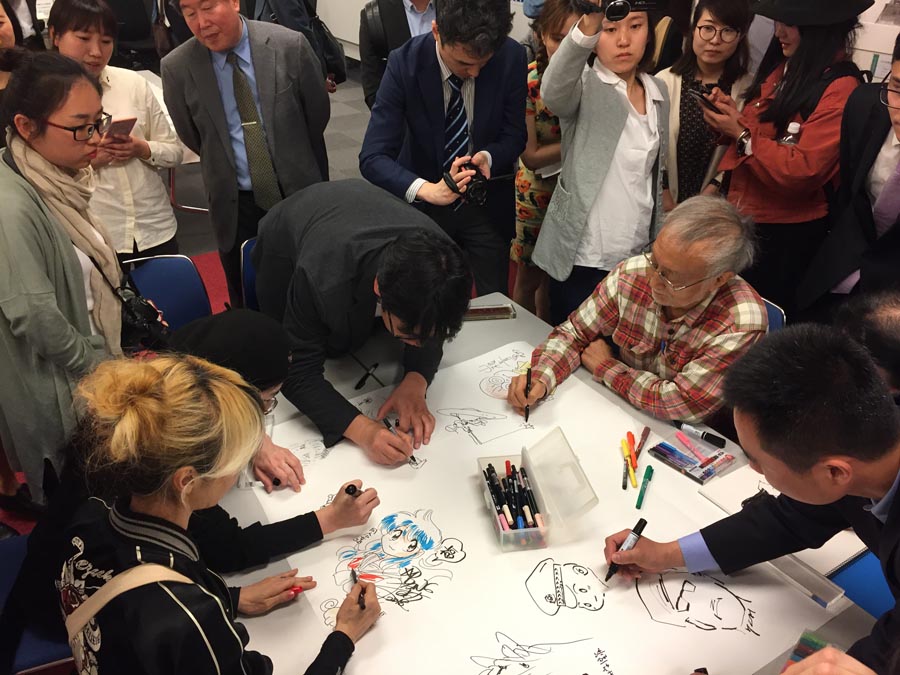 People gather to create cartoons together at an interactive zone on the sidelines of the exhibition April 3, 2018. [Photo/Chinaculture.org]


Presented by Chinadaily.com.cn Registration Number: 10023870-7
Copyright © Ministry of Culture, P.R.China. All rights reserved