Discover the best things to do in Beijing with our weekly roundup of art and exhibitions, music, performances and trending activities around town. To recommend an upcoming event or activity, please contact li-ping@chinadaily.com.cn.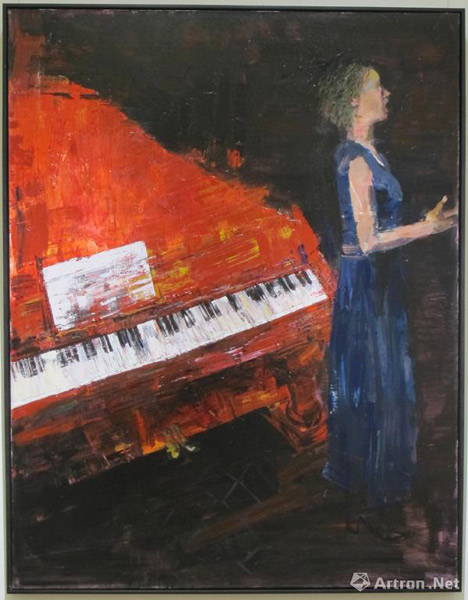 Singer, by Bai Di, 2014. [Photo/Artron.net]
Exhibition focuses on young female artists
An exhibition spotlighting female artists is underway at the Yan Huang Art Museum in Beijing.
Titled The World-2018 Research Exhibition of Contemporary Women's Art in China, it displays over 100 oil paintings by 37 female artists, including 27 who are from the post-1980 and post-1990 generations.

Get a sneak peek here.
If you go:
9:30 am-5 pm, through March 21 (closed on Mondays). Yan Huang Art Museum, 9 Huizhong Road, Yayuncun, Chaoyang district. 010-6491-2902.
Ticket: Free
Japanese comedy Mix centers around the romance between a former table tennis genius, played by actress Yui Aragaki. [Photo provided to China Daily]
Japanese romantic comedy offers treat for ping-pong fans
For ping-pong lovers, a new romantic comedy Mix features their favorite sport. The film reaches screens on the Chinese mainland on Friday, becoming the first Japanese movie screened in mainland theaters in the Year of the Dog.

Learn more here.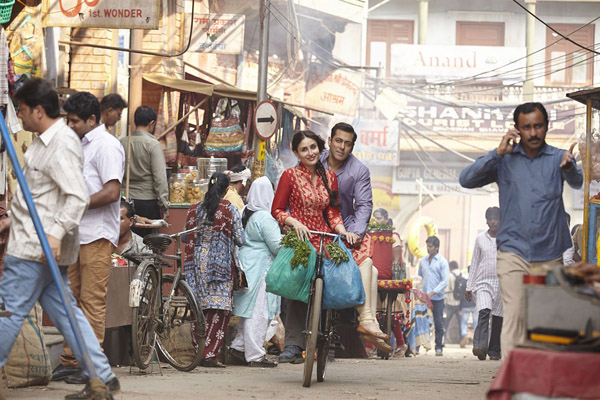 [Photo provided to China Daily]
Another Indian star
Indian film Bajrangi Bhaijaan, starring Salman Khan and actress Kareena Kapoor, has earned more than 80 million yuan since its release in Chinese cinemas.
The movie is about Bajrangi, an ardent devotee of the Hindu deity Hanuman, who attempts to take a 6-year-old Pakistani Muslim girl home after she gets lost in India. The film was well received by Indian audiences and earned $67.5 million at the box office in the country.
Learn more here.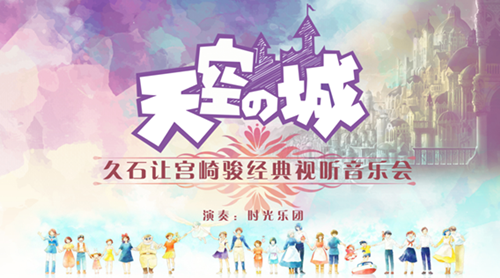 [Photo/bjconcerthall.cn]
Musical feast for Japanese anime lovers
Beijing Concert Hall will put on a special show for Japanese music and movie fans next Friday, with a repertoire covering melodies in films including Castle in the Sky, My Neighbor Totoro and Spirited Away by director Hayao Miyazaki, and Kikujiro by director Takeshi Kitano.

If you go:
7:30 pm, March 16. Beijing Concert Hall, 1 North Xinhua Street, Xicheng district. 010-6605-7006.
Ticket: 100-350 yuan ($15-55)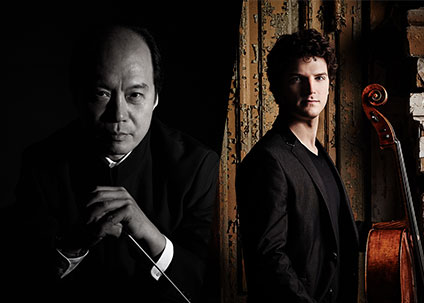 [Photo/chncpa.org]
Classics of Shostakovich and Tchaikovsky
Chinese conductor Zhang Guoyong will join hands with young German cello star Gabriel Schwabe and China NCPA Orchestra this weekend to perform classic music pieces by Joseph Haydn, Piotr Ilyich Tchaikovsky and Dmitri Shostakovich.
The repertoire will include Joseph Haydn's Cello Concerto No 1 in C major and Concerto No 2 in D Major for cello and orchestra.

Learn more here. 
If you go:
7:30 pm, March 10. Concert hall, National Center for the Performing Arts, 2 West Chang'an Avenue, Xicheng district. 010 -6655-0000.
Ticket: 80-480 yuan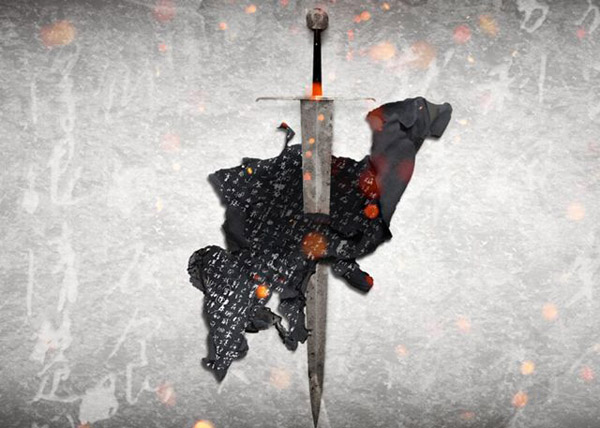 [Photo/chncpa.org]
Hamlet (Mandarin)
"To be or not to be, that is the question." For more than 400 years, Hamlet, arguably William Shakespeare's greatest tragedy, has enthralled countless dramatists and scholars. The play tells the tale of how Hamlet, prince of Denmark, avenged his dead father, in an allegory for English and European history.
Beijing Comedy Theater is putting on a Mandarin version of the play through this weekend.

Learn more here. 
If you go:
7:30 pm, March 2-10 (except March 5 and 6). Beijing Comedy Theater, 11 Chaoyangmen North Street, Dongcheng district, Beijing. 400-610-3721.
Ticket: 80-500 yuan (half price for a second ticket)