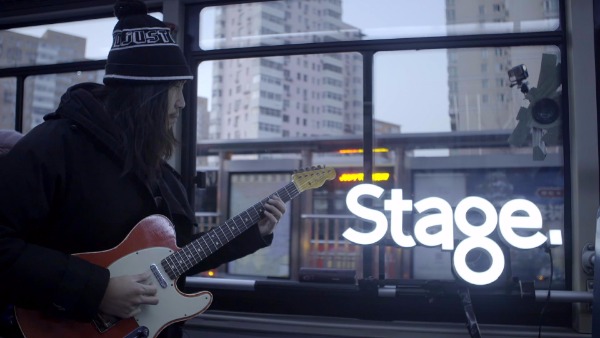 Musician Queen Sea Big Shark.[Photo provided to China Daily]
A new music project initiated by veteran songwriter and producer Zhang Yadong, sees performers doing live shows in some of the most unlikely places. Chen Nan reports.
Pu Shu has performed in arenas, theaters and outdoor music festivals across the country surrounded by cheering fans and massive luminous glowing sticks. However, when the singer-songwriter was told to perform at Houhai Lake, a popular tour site in Beijing, during a recent winter afternoon, he was surprised.
With a chilly wind and noise from the people skating nearby, Pu performed one of his songs, Orion, accompanied by a live band.
"It was the first time I was performing without a 'traditional' stage," says Pu, a Beijing-based musician.
He also says that the song, which he wrote in 1997 and released in 2017, is dedicated to the busy and hardworking people of Beijing.
"A stage means work to me, and usually brings pressure. So, Houhai Lake seemed a good place to perform this song," he says.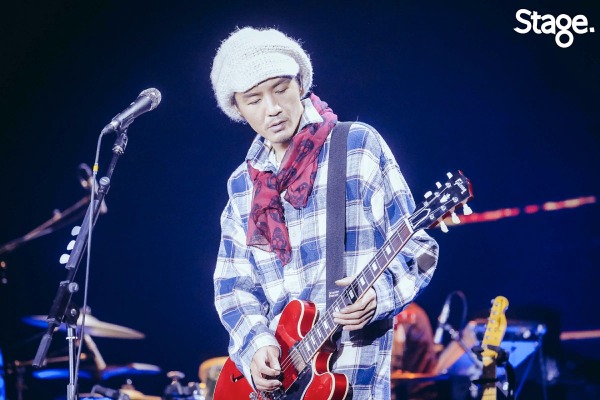 Musician Pu Shu.[Photo provided to China Daily]
Pu's performance has been documented and released by NetEase Cloud Music, an online music streaming service under Chinese internet company NetEase Inc, which has more than 400 million users.
Since the video was released on Jan 30, it has been viewed over 5 million times on the NetEase Cloud Music platform alone.
The video is a part of the new live music project, titled Stage, initiated by veteran songwriter and producer Zhang Yadong.
In the first season of the project, 10 groups of Chinese singer-songwriters and bands perform in public places - such as restaurants, amusement parks and on buses - in various cities.
According to the project's directors, Shi Zhenzong and Zhu Ye, six episodes have been released online since Dec 23, 2017, and they have been viewed more than 20 million times.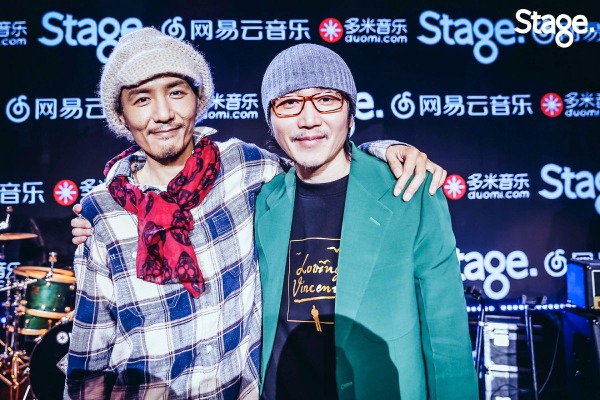 Producer Zhang Yadong launches a new music project Stage, which invites an up-close touch and interaction between live musicians and the audience in the street.[Photo provided to China Daily]
Both Shi and Zhu were once managers of indie groups and they say that this project offers a platform for young Chinese bands to showcase their talent.
Each of the videos is about 8-10 minutes long, and features not only live performances, but also details about the performers, their music and feedback from the audience.
Speaking about the project, Zhang, its initiator, who is also its music director, says: "I've watched many live shows, which are big-budget and look glamorous. The singer under the spotlight looks perfect, and the music sounds perfect too, with the help of technology. But I prefer to present live shows, which are simple and compelling.
"Music is everywhere, and we shouldn't limit the concept to a stage. With this project, I want to bring music closer to people."
He adds that he has watched many great performances by street artists while traveling abroad, which he describes as "real and inspiring".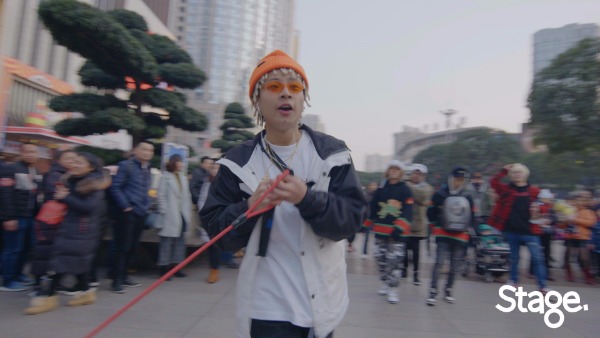 Musician Bridge.[Photo provided to China Daily]
Zhang appeared in the first episode of the project, in which Beijing-based indie rock band, The Life Journey, performed its song, Shi Qu De Ge (A Song for Those Who Have Gone Away), at a hotpot restaurant in Beijing.
Speaking about venue choices, he says: "We let the singers and bands choose places where they want to perform, feel comfortable about, or where they often visit.
"When the songs are performed at those places, you feel something beyond them. The lyrics and melodies form a chemistry with the places and people there, which touch both the performers and the listeners.
"That's the magic of music. It can bring people together, and put everything in the right place."
In the second episode, Queen Sea Big Shark, one of Beijing's most popular indie rock bands, performs its song, Chao Neng Li (Superpower), while on a bus in Beijing at 5:30 am. And the audience are the commuters on their way to work, the bus conductor and the bus driver.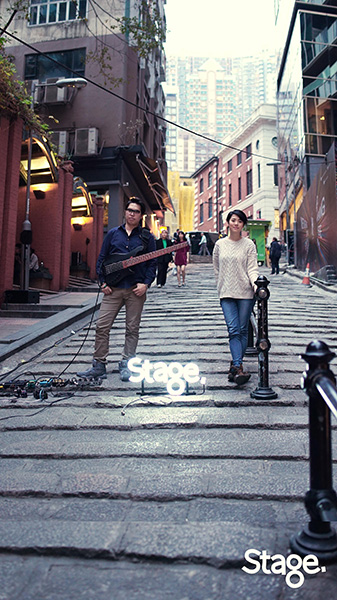 Musician Youyou Sham bands.[Photo provided to China Daily]
Speaking about the performance, Fu Han, the lead vocalist and songwriter of the band, says: "When I was a child, I believed I had superpowers. But as I grew up, I was disappointed that I did not have such powers. But we get inspired in our lives, and superpowers still exist in our imaginations."
As for the bus show, she says: "I guess we are the first band in China to perform in a moving vehicle. It was fun and exciting. The stage is everywhere. It's a space with a special energy - a superpower."
Looking ahead, Zhang, who has worked with top singers such as Faye Wong, Li Yuchun and Xu Wei since the 1990s, says that he is glad that he is still making music, and adds that he gets inspired by things around him as well as photography, films and paintings.
"It's not easy to focus on only one thing. So, I took up this project because it takes music back to people - those who listen to our work.
"And, it gives me, as well as the singers and the bands participating in the project, clear feedback about how the music has an impact on people. It keeps me going."