Lantern Festival gala held in Mauritius
Updated: 2018-02-26 14:17:25
( Chinaculture.org )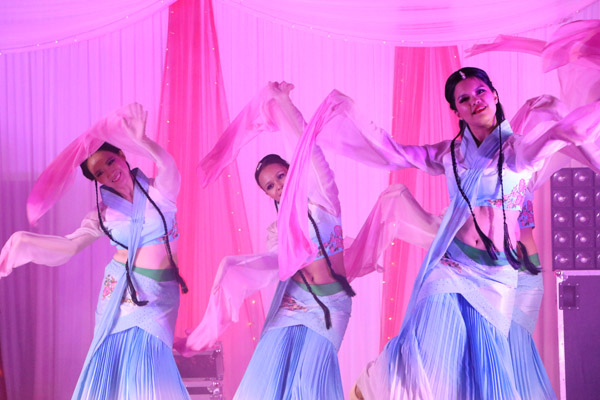 Chinese dancers dance at the Lantern Festival gala in Beau Bassin-Rose Hill, Mauritius on Feb 24, 2018. [Photo/Chinacutlure.org]
An annual lantern show and Lantern Festival gala was held in Beau Bassin-Rose Hill, Mauritius, on Saturday as part of the Chinese New Year celebrations in the city.
Chinese artists staged performances including tai chi and dancing shows, adding a festive mood to the upcoming Lantern Festival, which falls on March 2.
Co-hosted by the municipal government of Beau Bassin-Rose Hill and the China Cultural Center in Mauritius, the event was attended by Mauritian Deputy Prime Minister Ivan Leslie Collendavelloo, Tourism Minister Anil Kumarsingh Gayan, Mayor Ken Fat Fong Suk Koon of Beau Bassin-Rose Hill, political Counselor of the Chinese embassy in Mauritius Gong Yufeng, Cultural Counselor Song Yanqun and other officials and guests from both sides.
The second largest city in the island nation, Beau Bassin-Rose Hill has been hosting the Lantern Festival gala since 2014.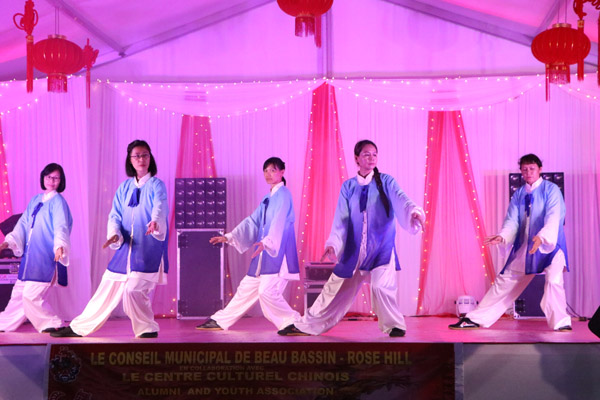 People perform tai chi at the Lantern Festival gala in Beau Bassin-Rose Hill, Mauritius on Feb 24, 2018. [Photo/Chinaculture.org]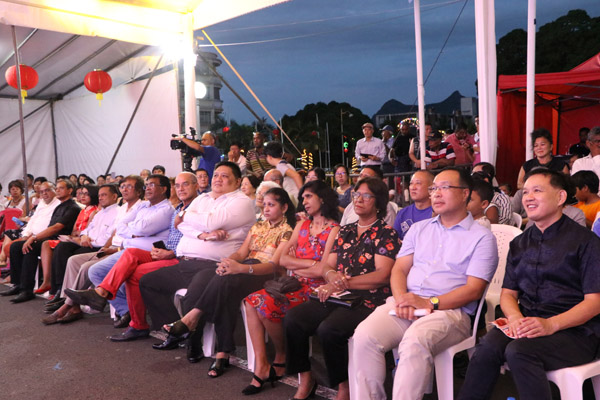 Mauritian Deputy Prime Minister Ivan Leslie Collendavelloo, Tourism Minister Anil Kumarsingh Gayan, Mayor Ken Fat Fong Suk Koon of Beau Bassin-Rose Hill, political counselor of the Chinese embassy in Mauritius Gong Yufeng, Cultural Counselor Song Yanqun and officials and guests from both sides attend the event. [Photo/Chinaculture.org]


Presented by Chinadaily.com.cn Registration Number: 10023870-7
Copyright © Ministry of Culture, P.R.China. All rights reserved