Photo exhibition in Paris marks 40th anniversary of China's reform and opening-up
Updated: 2018-01-16 11:32:24
( Chinaculture.org )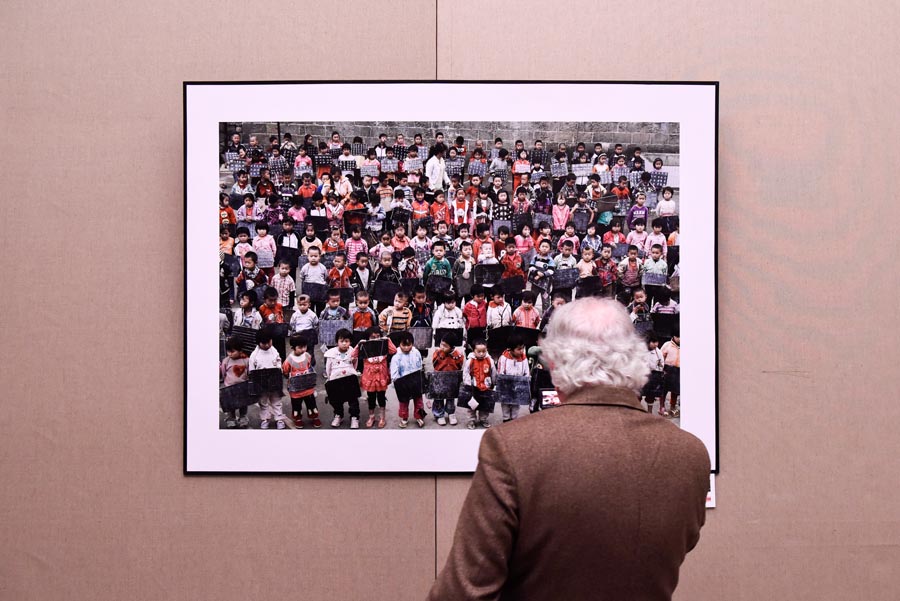 A visitor looks at a photo on display at exhibition Transition at the China Cultural Center in Paris. [Photo/Chinaculture.org]
A photography exhibition is being held at the China Cultural Center in Paris in commemoration of the 40th anniversary of China's reform and opening-up.
Titled Transition, the exhibition showcases more than 50 photographs by Chinese photographer Zhu Xianmin, portraying lives of ordinary Chinese people and the changes in their lives over the past 40 years.
From villagers in remote areas and city dwellers, to seniors, children and migrant workers, the photos capture different images of the real China.
"The various scenes presented in Zhu Xianmin's shots are a real portrayal of the transition in Chinese society and a presentation of Chinese people's lives in different time over the past over 40 years", wrote Li Shufeng, director of the Institute of Photography Art of the Chinese Academy of Arts, in a congratulatory letter.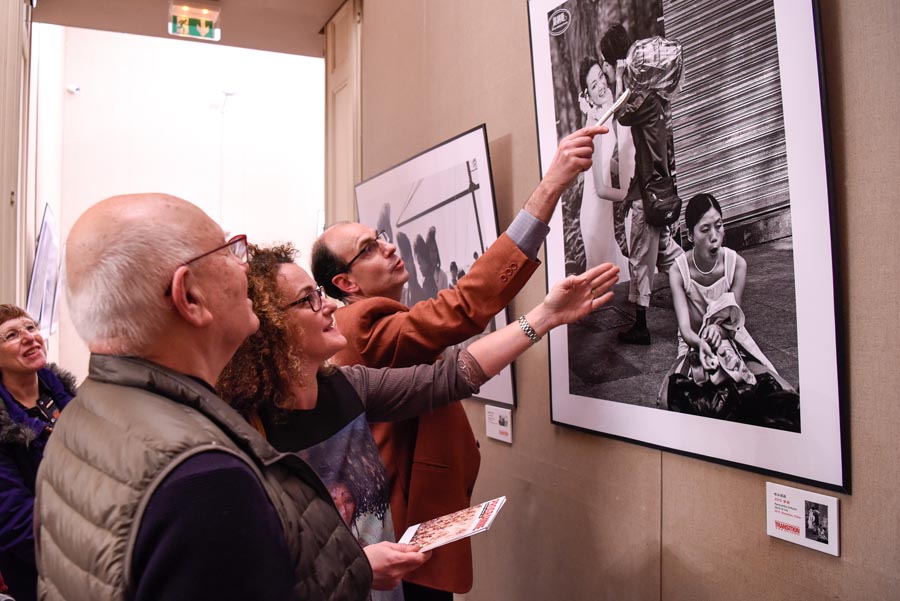 Visitors discuss photos on display. [Photo/Chinaculture.org]
"I was born alongside the Yellow River in central China, for which I have a lifetime love. With ardent love, I have used my camera to photograph so as to recall my childhood spent along the grand river and my dear fellow countrymen", Zhu said.
As an eminent photographer with a global reputation, Zhu focused his lens on the daily lives of ordinary people as early as the 1960s. French photographer Henri Cartier-Bresson once praised him as "having eyes that can detect the truth in life." Zhu's works have been exhibited in museums and galleries in more than 10 countries outside China, such as Germany, the United States and France.
Another exhibition also underway at the China Cultural Center is photographer Yang Jianchuan's works, which features Yang's series on China's famous Huangshan Mountain and portraits from the traditional Kunqu Opera.

The two exhibitions will run until Jan 30.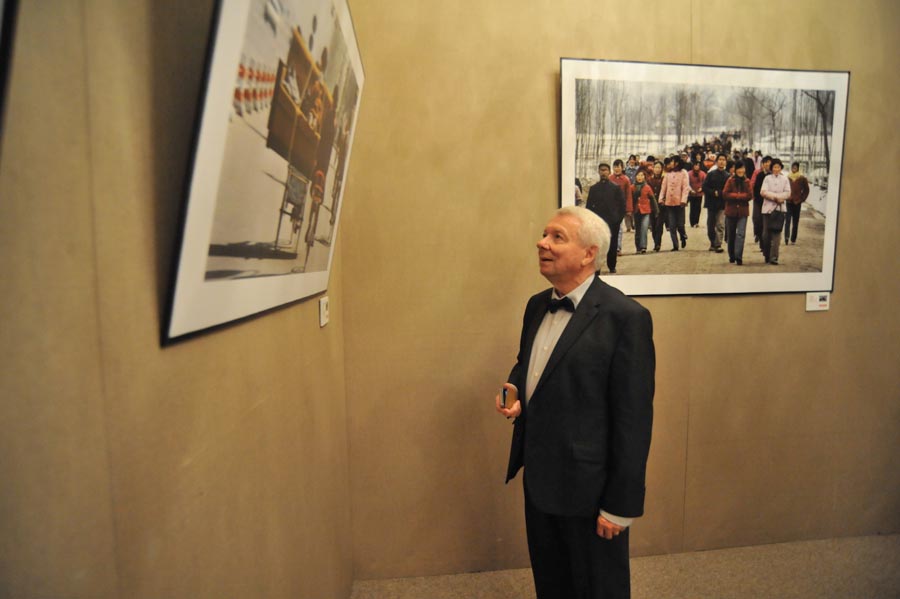 A visitor looks at a photo on display. [Photo/Chinaculture.org]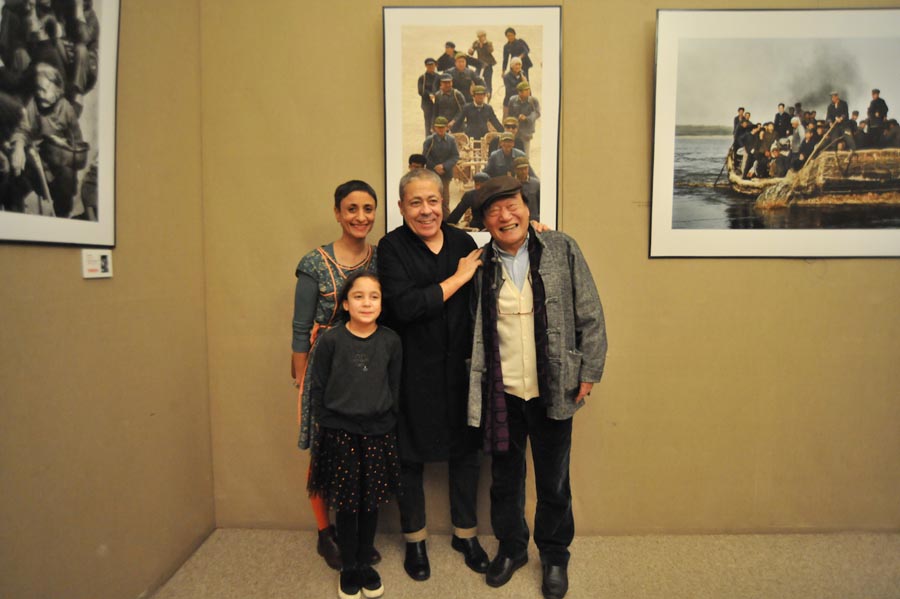 A French family and photographer Zhu Xianming pose for a photo. [Photo/Chinaculture.org]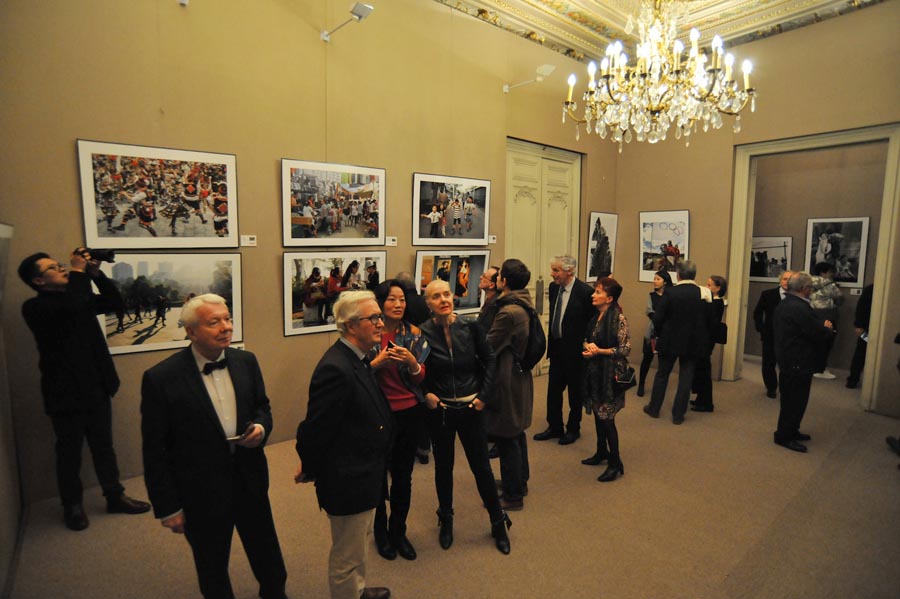 People attend the opening of the exhibition on Jan 4, 2018. [Photo/Chinaculture.org]


Presented by Chinadaily.com.cn Registration Number: 10023870-7
Copyright © Ministry of Culture, P.R.China. All rights reserved