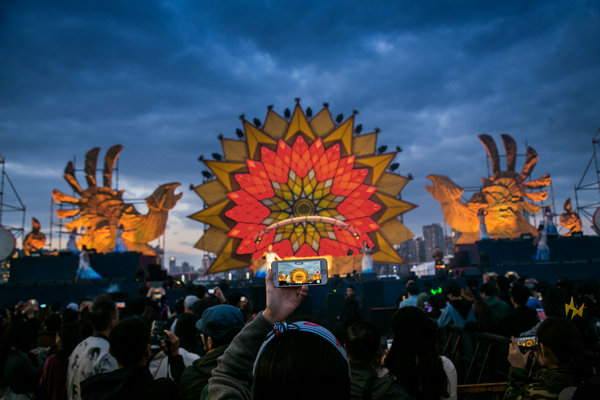 [Photo provided to China Daily]
Ask any Chinese fan of the Dutch DJ Lvndscape what he means to them and just watch their pupils dilate. It was his first time doing live music in China at the Corona SunSets Festival in Shanghai on Nov 4 to 5, yet the young artist seemed to be unstoppable.
On his new record Stay Away he proves he has much to say with his lyrics that tackle issues of social identity in an ever-changing world.
So what does the music scene in China-one that can attract a fresh young DJ from so far away-look like? You may well find the answer at midnight on a Friday in a hangout in some of the oldest streets in cities like Beijing. Yugong Yishan, a tiny live house adjoining a parking lot across from Beijing Workers' Stadium in the Dongsi area, explodes with electronic beats for restless night-crawling hipsters.
It is one of many, with venues such as Dada Club and Mao Livehouse springing up all over the city, not only reflecting changes in musical tastes but fueling them as well.
That is happening as local and international bands and party labels are invited regularly to challenge the mega nightclubs that generally restrict themselves to playing pop songs.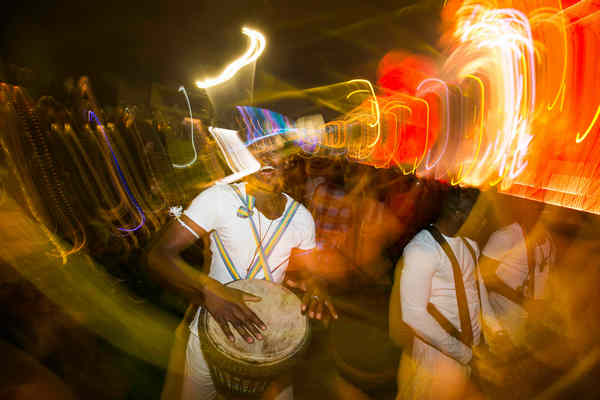 [Photo provided to China Daily]
"I like metal and electronic," says Li Meiyue, 24, a night owl who brands her music taste as self-styled.
"Here (at Yugong Yishan) I can have a good laugh and enjoy new independent bands and DJs. I'm just not into this Billboard candyfloss stuff."
The idea of defining people by the music they listen to is debatable, but there is no doubt that diverse genres of music have forged a presence in Chinese society and that through them young people are taking the initiative to reflect on or even create their own social scenes.
This diversification has also prompted a surge of outdoor music festivals in China that seem to have evolved into a ceaseless gala that attracts ever growing throngs of young people. Since the May Day holiday and on to November, many music festivals, including the Strawberry Music Festival, the Midi Music Festival, the Zhangbei Music Festival, the Storm Electronic Music Festival and the Corona SunSets Festival have kept these young people enthralled.
Music festivals essentially used to be a preserve of rock music fans, but these events have become much more broad-based in their appeal.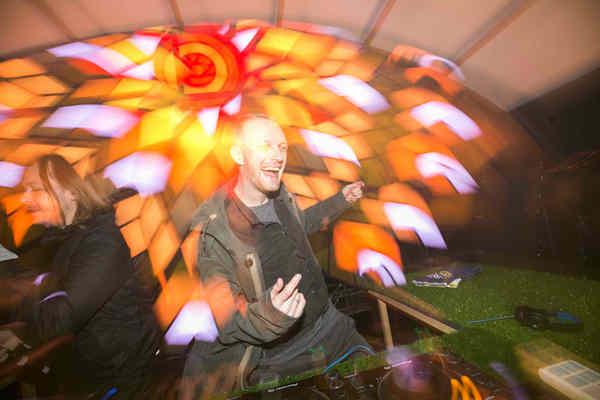 The music scenes at the Corona SunSets Festival in Shanghai on Nov 4 to 5. [Photo provided to China Daily]
The two-day Corona SunSets Festival in Shanghai is a case in point. Under the banner "This is living", organizers created a full-scale immersive experience by timing events to coincide with sunset, and everything took place on a man-made sand beach. All that and the good music could be washed down with refreshing beer, with a light breeze that added to the holiday feel. "We encourage people to go outdoors and enjoy life, and hope that more people will be inspired by the sunset power through our festival," says Rebecca Kuo, director of public relations at Anheuser-Busch InBev, APAC North.
The same-themed festival took place in Xiamen, Fujian province last November, featuring a more local cast, including the DJ Ben Huang, one of the pioneers of clubbing in China. His mixing work for artists such as Faye Wong makes him one of the most in-demand DJs in China.
An increasing number of domestic DJs and bands at music festivals is helping the Chinese local music scene to grow.
"There's been a big shift from the days when the best domestic bands were simply copycats of the big Western names," says He Jingtong, a professor of business marketing at Nankai University in Tianjin.
"Chinese bands are now really finding their own voice. I think they have a certain confidence that they can lead instead of follow."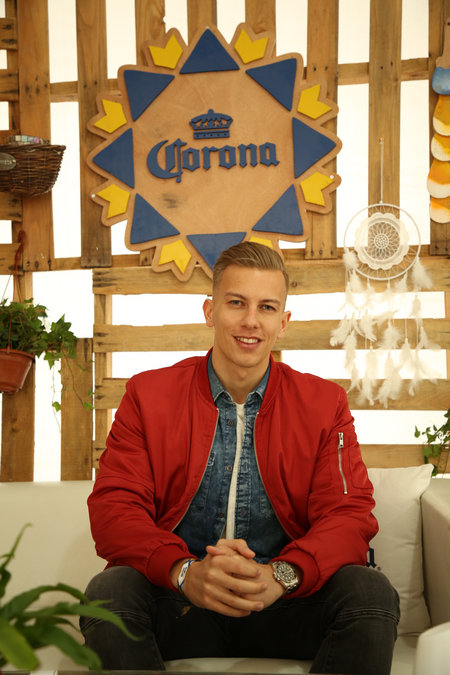 Dutch DJ Lvndscape was a headliner at the recent Corona SunSets Festival in Shanghai. [Photo provided to China Daily]
With the decline of the traditional record industry in recent years, music companies have shifted their attention to live music performances, especially the festival market.
In addition, the fast pace of city life makes listening to music outdoors an attractive way to slow down and relax. At the same time, the rise of young consumers, mostly the 1990s generation, has played a catalytic role in reshaping the music industry.
According to iResearch's China online music industry research report, this demographic group has become the main driver behind pay music in China, being more willing to cough up for music and allied forms of entertainment.
The strong potential of the festival market has also given birth to more music festival brands. A report by the Slightly Cultural Industry Research Center, a music data provider in Beijing, says that 10 years ago there were only 24 music festivals in China, but then in 2014 a total of 148 music festivals were held. Last year 202 were held, with ticket receipts totaling 483 million yuan ($73 million), 42.5 percent more than in 2015.
However, a successful music festival should not simply look to pulling power that simply relies on celebrities," He Jingtong says. "It should focus on core content, that is to provide the most core music and cultural experience, and to lead a new lifestyle."