China Day celebrated in Tokyo
Updated: 2017-10-24 13:54:04
( Chinaculture.org )
Children learn to make Chinese lanterns at China Day in Japan on Oct 21, 2017. [Photo/Chinaculture.org]
People in Tokyo were offered a chance to experience authentic Chinese culture as the China Day festival was held in the Japanese capital from Oct 21 to 22.
More than 100 stalls were set up at Yoyogi Park in Shibuya to showcase Chinese culture, tourism and businesses.
Four exhibitions were hosted by the China Cultural Center, covering topics including the One Belt, One Road, Chinese folk arts and crafts, and photography.
One highlight of the show was the interactive demonstrations from Chinese folk artists, teaching local people ways to make traditional Chinese paper-cutting and dough modeling. In the special experience zone, visitors also made Chinese lanterns and facial masks.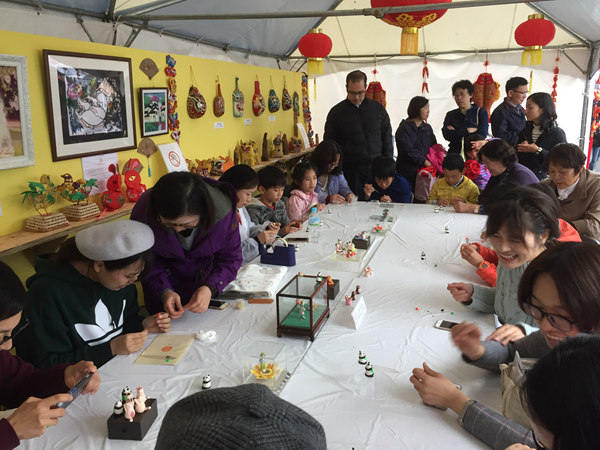 People learn to make clay figurines at the China Day event in Japan on Oct 21, 2017. [Photo/Chinaculture.org]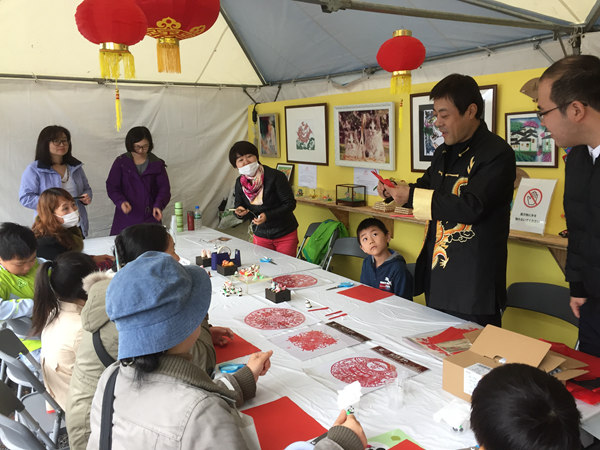 People learn to make Chinese paper-cuttings at the China Day event in Japan on Oct 21, 2017. [Photo/Chinaculture.org]


Presented by Chinadaily.com.cn Registration Number: 10023870-7
Copyright © Ministry of Culture, P.R.China. All rights reserved