Chinese ethnic costumes on display in Paris
Updated: 2017-10-13 09:34:26
( Chinaculture.org )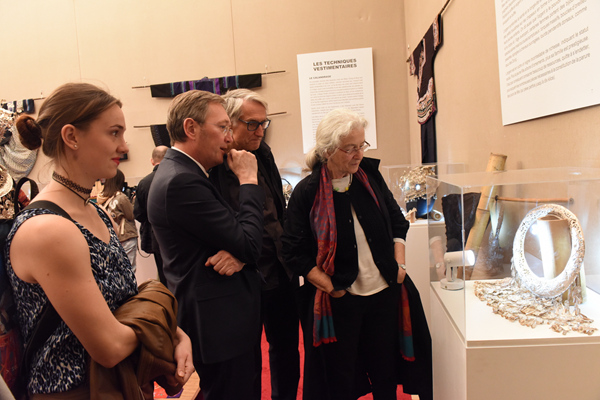 French sinologist Marie-Claire Quiquemelle (right) accompanies visitors look at items on display at exhibition Traditional Costumes of Ethnic People in Guizhou in Paris on Oct 10, 2017. She donated part of her collection to the exhibition. [Photo/Chinaculture.org]
A new exhibition is underway at the China Cultural Center in Paris, offering a glimpse of ethnic costumes and crafting techniques in Southwest China's Guizhou province.
The exhibit, titled Traditional Costumes of Ethnic People in Guizhou, showcases nearly 200 items of traditional costumes and handicrafts, covering clothes, embroidery pieces and silver accessories. The age-old dressing culture of the mountainous area, known for ethnic groups such as the Miao, Tong, Buyi and Yao peoples, is narrated with scripts, photo and video shows.
Yan Zhenquan, head of the China Cultural Center in Paris, said the exhibition is aimed at "presenting the costume culture of China's ethnic groups and at the same time, helping raise more attention to protection of cultural heritages of the ethnic people."
Anne Marie, a local visitor impressed by the exquisite textiles, said, "I've seen embroidery works in many museums in Europe, but never such fine ones. These are so extraordinary that I just want to call them China's 'Yves Saint Laurent'!"
The exhibition runs through Nov 25.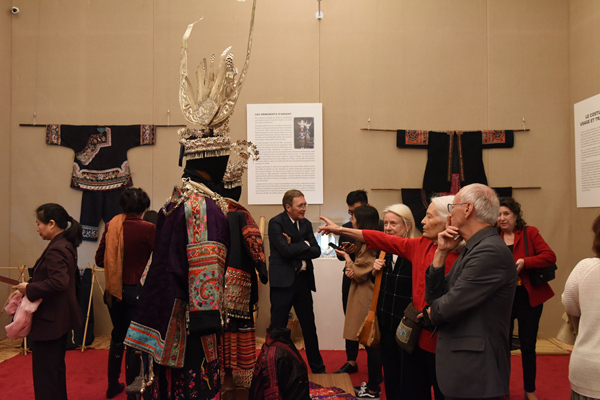 French sinologist Marie-Claire Quiquemelle (second from right) explains cultures behind items on show at exhibition, Traditional Costumes of Ethnic People in Guizhou, in Paris on Oct 10, 2017. [Photo/Chinaculture.org]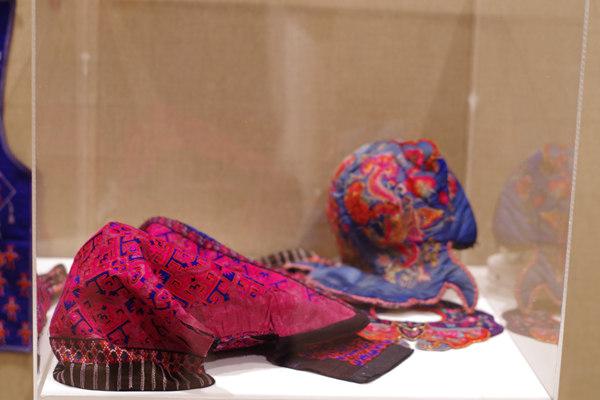 A scarf with traditional embroidery patterns in Guizhou is on display at the China Cultural Center in Paris. [Photo/Chinaculture.org]


Presented by Chinadaily.com.cn Registration Number: 10023870-7
Copyright © Ministry of Culture, P.R.China. All rights reserved