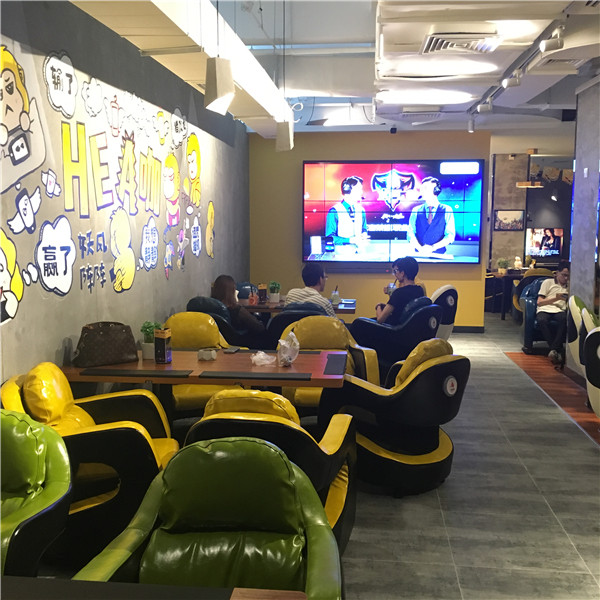 Venues like the Hea Cafe in Guangzhou attract gamers who want to mingle and play. [Photo provided to China Daily]
Video blogger Jiang Haitao starts most of his days at 5 pm. After his "breakfast", he is online from 7 pm to about 2 am-most of which is spent on the popular multiplayer game King of Glory.
Jiang, better known by his online moniker Haishi, goes live on streaming platforms during that time. He spends another six hours daily editing and uploading his recorded video to various websites such as YouTube, iTudou, Bilibili, Youku and iQiyi.
The 20-year-old has maintained these work hours for the past few years. He has since garnered 3.9 million followers on major microblogging portal Sina Weibo.
Jiang says he chose to livestream King of Glory partly to cater to people's busy schedules and limited leisure time for watching movies or animation works these days. It takes them about 10 to 20 minutes to complete one play segment of the game instead.
"The game makes good use of our fragmented time," he says. "It also doesn't require large equipment like computers, just a smartphone does it."
Similar to other popular online games, there are many professional players and teams dedicated to King of Glory.
Liao Jinrong is a member of the all-women team named Dangerous Queen, based in Guangzhou, capital of Guangdong province. Liao is also an agent for celebrity video bloggers.
Her teammates need to put in five hours to practice playing the game every day, she says. Her personal record is 14 hours in one day.
The entertainment is "necessary". If there wasn't King of Glory, other games would occupy people's time, says Liao. "It's fine as long as people are able to manage the amount of time they spend on it."
The popularity of the game has also given rise to a group of people who help players "upgrade" their gaming levels and accounts by playing it for them.
You Jianpeng, 25, has been providing such services for the past year. He says he is a huge fan of the game and enjoys getting paid to play it, but it's hard work.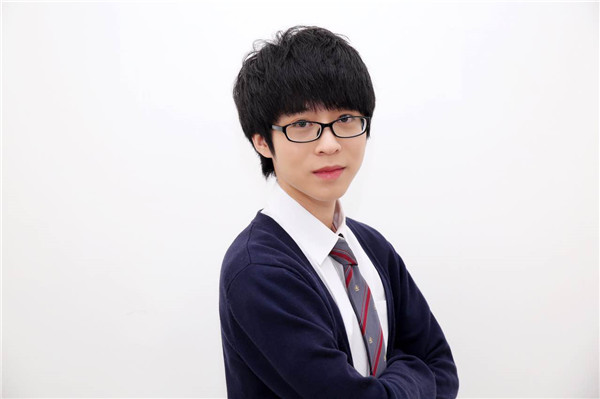 Jiang Haitao, video gamer. [Photo provided to China Daily]
The game requires much teamwork and there were times he could not upgrade his customers' accounts in time, he says.
"When my luck is no good, I get paired with teammates. It's better to team up with people I know, those with good skills."
His services, in a way, feed on people's vanity and ego, says You.
"I've seen many people who pay tens of thousands of yuan to reach the highest level in the game, just so they can brag about it. Doing well in the game is a status symbol for them."
Many businesses have also been quick to bank on the trend and "mobile game zones" have sprouted in many cafes and other venues for players to gather.
Hea Cafe in Guangzhou is located on the second floor of Liri shopping mall. It opened in June and is packed every afternoon. Its employees have to borrow chairs from the mall and other shops for customers.
The cafe attracts the crowds because it provides internet connection speeds that are about five times faster than what people are able to use at home.
Furniture from Guangzhou-based company Eamast is also a draw. The company has been selling furniture customized for internet cafes for 14 years and it expanded its product range to include mobile gaming furniture in March. Tables, for example, are designed to be smaller and more ergonomic as there is no need for desktop computers.
The cafe also provides free gamepads, which can cost users 299 yuan ($45) each for high-quality play.
Cafe founder Miao Lin, 25, says the place was set up because of the game's popularity.
"It is entertaining and suits players' fast-paced lives. It's easier to learn compared with other games," says Miao. "It is also popular because it brings people together."
The game is a sign of the future of mobile gaming cafes such as hers. These online activities actually require "a space for people to enjoy playing mobile games together because of its huge fan base", Miao says. "The constant influx of new mobile games will also help extend the life of these cafes."
Contact the writer at xuhaoyu@chinadaily.com.cn