Exhibition in Gozo marks 45th anniversary of China-Malta ties
Updated: 2017-09-05 16:25:03
( Chinaculture.org )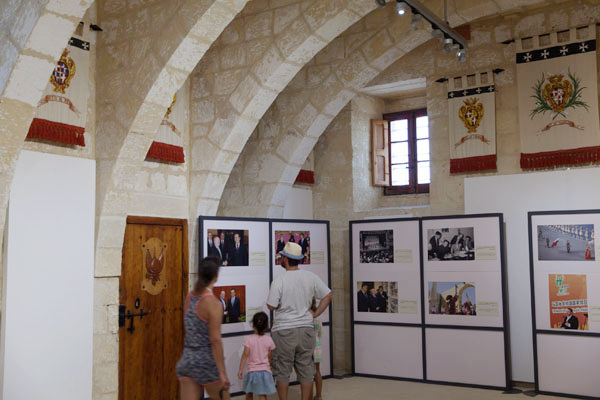 People look at photos on display at the 45 Years Malta-China exhibition inside The Cittadella castle in Gozo, Malta. [Photo/Chinacutlure.org]
A photo exhibition celebrating the 45th anniversary of China-Malta diplomatic ties is being held on the island of Gozo, Malta.
Titled 45 Years Malta – China, the exhibition showcases 31 images that document historical moments and economical and cultural achievements between the two countries over the past four decades.
"Tonight's photo exhibition shows us a lot of representative moments in history," Chinese ambassador to Malta Jiang Jiang said.
Looking to the future, Jiang said China hopes to take the opportunity of the Belt and Road Initiative to work with the Maltese people to extend and deepen cooperation in all areas.
The two countries are expecting a series of long-term cooperation including in protection of historical heritage, Gozo Minister Justyne Caruana said.
The exhibition runs until Sept 30.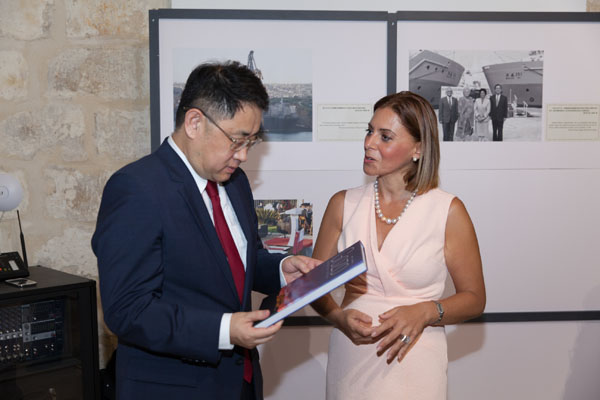 Gozo Minister Justyne Caruana welcomes Jiang Jiang, Chinese ambassador to Malta, to the Cittadella castle. [Photo/Chinacutlure.org]
Despite the long distance between China and Malta, the two countries both enjoy long histories and splendid cultures, and the friendly exchanges between them can be traced back to ancient times.
In recent years, China and Malta have carried out regular cultural exchanges which have played an important role in strengthening the mutual understanding of the two people and consolidating the bilateral relationship. In 2015, Malta joined the Asian Infrastructure Investment Bank as a founding member, making it one of the first European countries to join.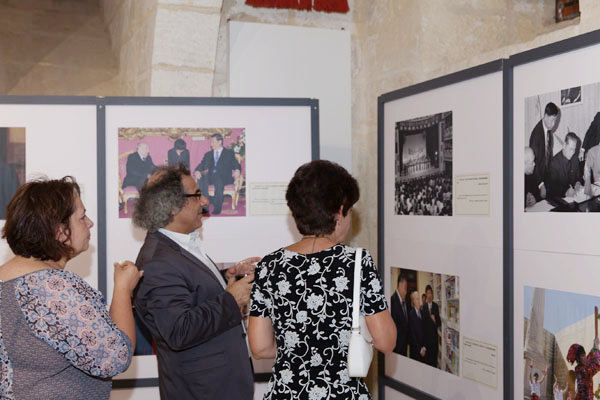 People look at photos on display at the 45 Years Malta-China exhibition inside The Cittadella castle in Gozo, Malta. [Photo/Chinacutlure.org]
The Cittadella in Gozo, Malta. [Photo/Chinacutlure.org]


Presented by Chinadaily.com.cn Registration Number: 10023870-7
Copyright © Ministry of Culture, P.R.China. All rights reserved