Chinese paintings shown in New Zealand to mark diplomatic ties
Updated: 2017-07-25 09:35:27
( Chinaculture.org )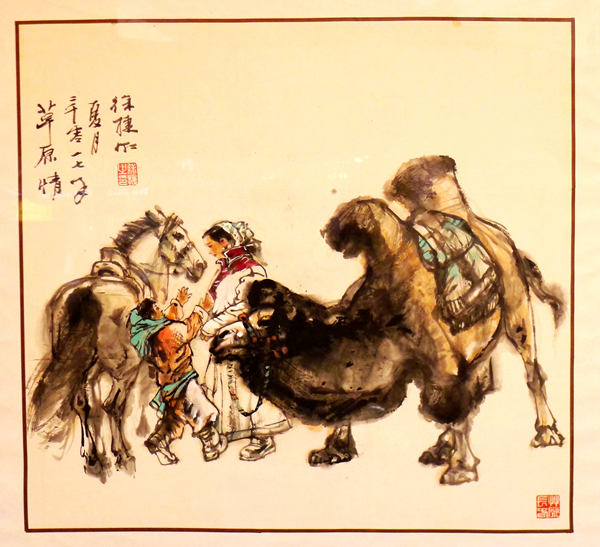 A painting by Chinese artist Xu Jie on show at the Bruce Mason Center in Auckland, New Zealand, on July 14, 2017. [Photo/Chinaculture.org]
To celebrate the 20th anniversary of Hong Kong's return to China, as well as the 45 years' diplomatic ties between China and New Zealand, the 14th New Zealand Chinese Art Exhibition opened at the Bruce Mason Center in Auckland on July 14.
A total of 96 artworks from 66 artists are on display at the center's gallery walls, covering works created by Chinese immigrants in New Zealand.
Human portraits, social activities and natural sceneries are brought to life on canvases in a range of art categories at the exhibit, including Chinese paintings, oil paintings, watercolors and sketches.
The exhibition is free and open to the public, and will run for a month.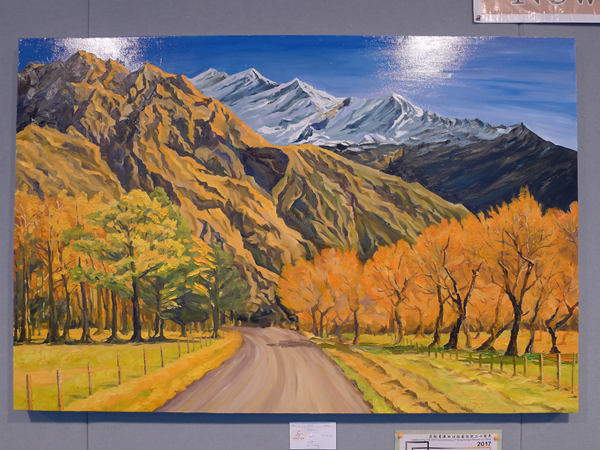 Autumn Scenery by Wang Yanke. [Photo/Chinaculture.org]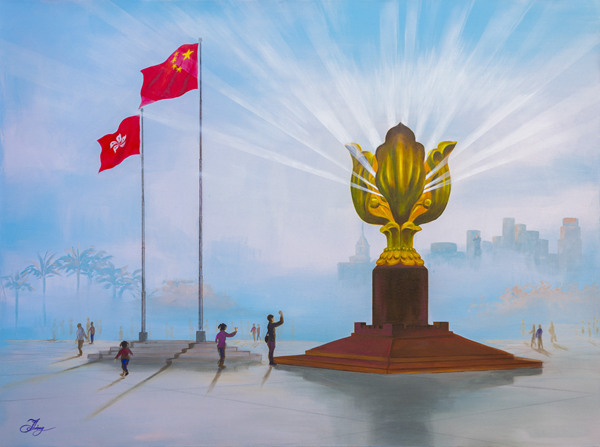 The Morning of Golden Bauhinia, painted by Ling Wei Heng. [Photo/Chinaculture.org]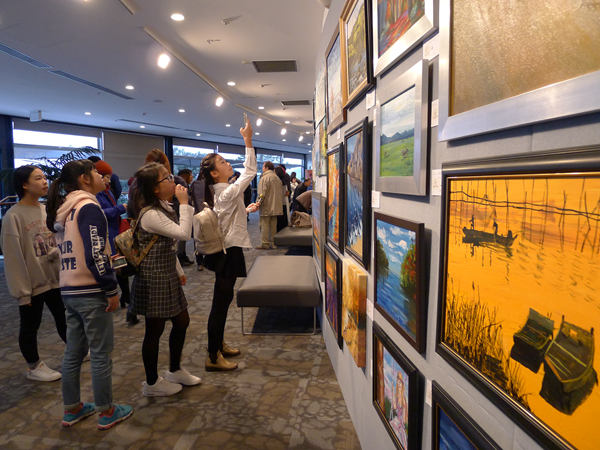 Visitors take photos of paintings on display. [Photo/Chinaculture.org]


Presented by Chinadaily.com.cn Registration Number: 10023870-7
Copyright © Ministry of Culture, P.R.China. All rights reserved