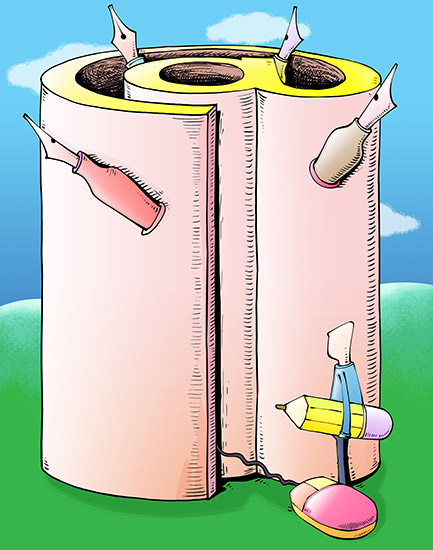 The market for Chinese online novels has been growing rapidly over the past decade.[Photo by Fu Yexing/China Daily]
Chinese web novels make greater push for the global market with translations. Mei Jia reports.
A web novel that was simultaneously published in Chinese and English will be updated in the coming months with new chapters.
I Am Supreme was published by China Reading Limited on webnovel.com on June 1, and has 55 chapters in English, which are free to read. The novel is expected to have 300 chapters.
"The website is our effort to cater to the needs of global readers, and of developing the market," Wu Wenhui, CEO, China Reading Limited, said at the China Reading Eco Summit held in Beijing in June.
The book's author, Fengling Tianxia, is popular in the online genre of xuanhuan, a mix of fantasy and martial arts, and has created five web novels since 2009, of which three are in English on the website, including Otherworldly Evil Monarch (175 chapters) and Realms in Firmament (338 chapters).
His books have been viewed millions of times, and he is known for his depiction of brotherhood, inspired by his early days in the army.
"It will not be a typical plot where the weak slowly grow in strength," says Fengling Tianxia.
"I prefer to write out my ideal image of man.
"Love, friendship, battle and revenge ... these are some elements that attract readers from any culture."
A reader, who goes by the name DaolordMohan online, comments on the book: "It's one of the best I have ever read. Comparable to Coiling Dragon (the first Chinese web novel translated into English). Wish the quality would remain the same without fillers in the future."
CEO Wu says that in recent years his company gradually realized there's a big market for Chinese web novels in the United States and Europe other than its traditional overseas market in Southeast Asia.
And, some translators have emerged online in recent times.
"We know good stories transcend languages and cultures," Wu says.
The Beijing summit discussed the development of web novels in China with regard to content, sales and their international potential.
Wu says webnovel.com will provide up to 300 works in English by the end of the year, with a total of 70,000 chapters, for an estimated readership of more than 1 million.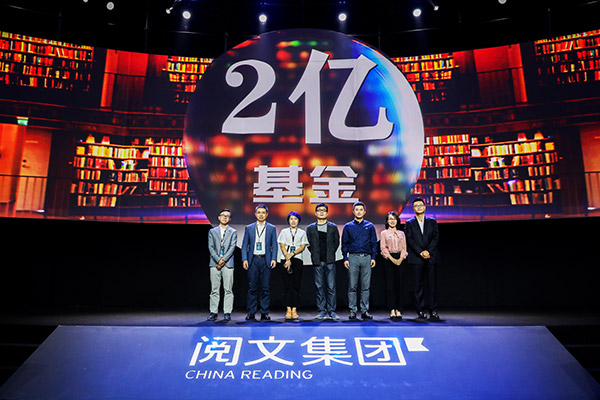 A 200 million yuan ($29.4 million) fund is launched by China Reading Limited to help promote online literature.[Photo provided to China Daily]
Besides English, the novels will also be published in other languages, such as Korean, Spanish and Vietnamese.
Liu Yuren, the website's manager, says that technology will help the website to grow in terms of quantity and translation quality.
While in traditional publishing, translating, editing and releasing a foreign version of a new work may require time, a quick work in this regard was the Chinese translation of Steve Jobs by Walter Isaacson, which took the translators a month before it was published by the China Citic Press.
In the realm of web novels, the chapters take less time.
"The internet values speed and sharing, and we're an internet-based technology company for content management," Liu says.
He says the website's global recruitment has brought them some 100 translators and 40 editors since March.
"The translators are bilingual and the editors oversee the quality, making it suitable and qualified for entertaining," he says.
The biggest challenge for Liu's team is to go through 10 million works in 200 themes by 4 million registered writers on the group's Chinese-language websites.
"Artificial intelligence and cloud computing will offer more ways to publish new stories and know more about the readers," Liu says.
Comments from foreign readers will also be read by the writers and play a role in their future storytelling, he adds.
Currently, among the most popular genres are fantasy and sci-fi.
At the Beijing event, Wu also announced that the group has launched a 200 million yuan ($29.4 million) fund to help develop more quality works and enhance cooperation with partners like traditional publishers.
"We believe we can dream bigger. We opened up the domestic market for web novels some 15 years ago. Now, we expect a 'renaissance' of Chinese literature online," he says.