Malta holds film panorama to mark HK's anniversary
Updated: 2017-07-03 14:23:43
( Chinaculture.org )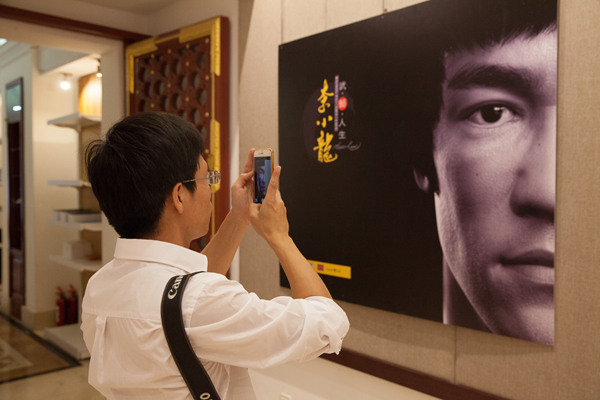 A photo displayed at exhibition Kung fu, Art and Life at the Malta Cultural Center on June 30, 2017. [Photo/Chinacutlure.org]
A Hong Kong film panorama, along with a photo exhibition of action movie legend Bruce Lee, was unveiled at the Malta Cultural Center on Friday to mark the 20th anniversary of Hong Kong's return to China.
A wide range of Hong Kong films - including Infernal Affairs, Monster Hunt, and Way of the Dragon - will be screened in the upcoming weeks to offer a glimpse of the lives and culture of people in Hong Kong, and the special administrative region's development.
Wang Yanjun, head of the Chinese culture center, addressed the opening of the month-long event.
"Hong Kong is an important window of spreading Chinese culture. Upon the 20th anniversary of Hong Kong's return to China, the China Cultural Center in Malta is hosting the Hong Kong Film Panorama and the Bruce Lee photo exhibition in order to present the diverse culture of Hong Kong," he said.
"Hong Kong's film industry has revived in recently years due to close cooperation between the region and the Chinese mainland. Such cooperation has also helped expand the influence of Chinese films across the globe, and helped promote film cooperation and coproduction between China and other countries."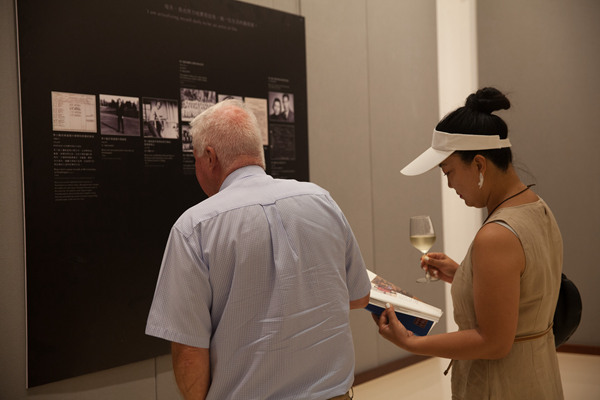 People look at photos on show at the China Cultural Center in Malta, on June 30, 2017. [Photo/Chinaculture.org]
The Bruce Lee-themed photo exhibition, titled Kung fu, Art and Life, features more than 70 images, narrating the late action movie icon's achievements and influence on Chinese films, Chinese kung fu and Chinese culture.
Lee was born in 1940 and died in 1973. He rose to fame in Hong Kong and the United States in the early 1970s due to his roles in martial arts films. He was named among the Time magazine's 100 most influential people of the 20th century.


Presented by Chinadaily.com.cn Registration Number: 10023870-7
Copyright © Ministry of Culture, P.R.China. All rights reserved