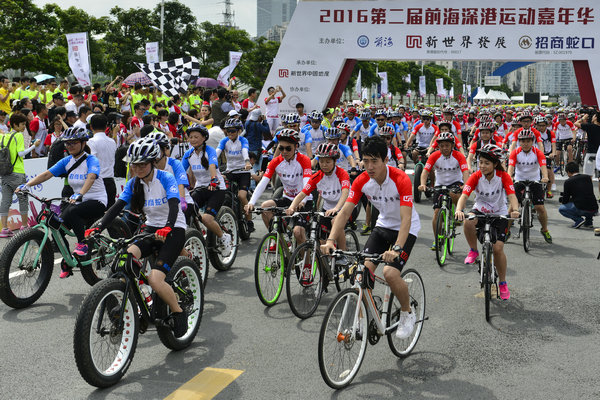 A sports carnival is held in Qianhai, a hub of Shenzhen-Hong Kong industry cooperation in Shenzhen. [Photo by Yuan Shuiling/provided to China Daily]
Cheung Kang-biu left a stable job at an international investment bank in Hong Kong three years ago to migrate to Beijing.
He was drawn by opportunities and curiosity that overcame his family's objections.
"I feel my career path has been opened up," the 30-year-old Chinese University of Hong Kong graduate says.
"The mainland seems both familiar and odd to me. I speak Mandarin and understand Chinese culture. But I didn't know how people lived across the Shenzhen River (the natural border between Hong Kong and the mainland)."
Cheung joined Jide Technology, a Beijing-based tech startup founded by three former Google engineers.
The mainland's IT development makes life easy.
He pays bills using his smartphone, rides shared bikes to work and uses the messaging app WeChat instead of email.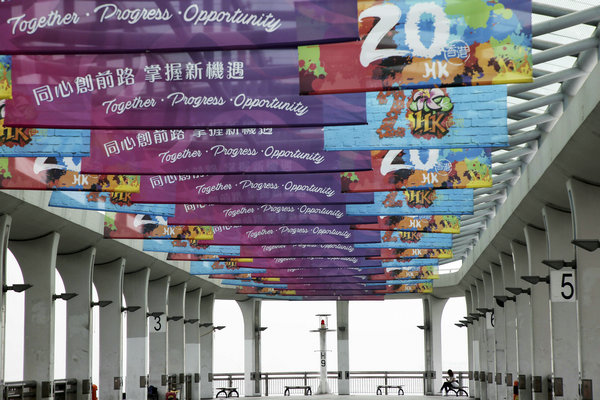 Major streets and public venues in Hong Kong are dressed up to celebrate the 20th anniversary of Hong Kong's return to China. [Photo by Hong Shaokui/provided to China Daily]
He buys whatever he wants with a tap of his phone, and the goods arrive within a day.
"The mainland is leapfrogging," he says.
"Many things here skipped stages they underwent in Hong Kong and the West, and dashed straight into a new era."
He describes his work experiences as "fruitful".
Cheung was a software engineer in Hong Kong. He leads an engineering team in Beijing.
"I've surpassed my peers career-wise," he says.
"Even if I returned to Hong Kong tomorrow, becoming familiar with the mainland has been advantageous."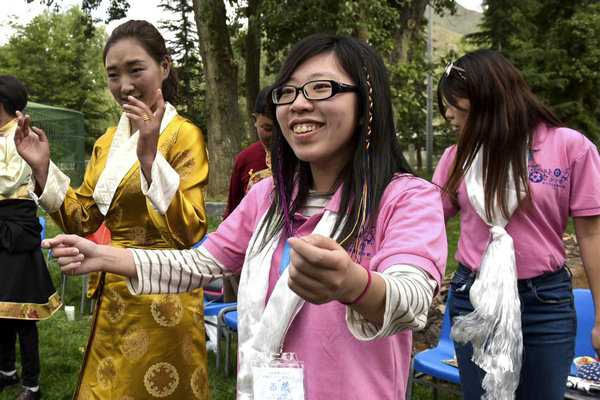 University students from Hong Kong visit Lhasa as part of a cultural exchange program. [Photo by Li Lin/provided to China Daily]
A growing number of Hong Kong residents are moving to the mainland to work, live and study.
In April, Chief Executive Leung Chun-ying revealed around 300,000 Hong Kong people like Cheung are working on the mainland on long-term contracts. The figure is equivalent to 8 percent of the city's total labor force.
Many recent arrivals are young entrepreneurs.
The Youth Innovation and Entrepreneur Hub-aka the E Hub-in the Qianhai Shenzhen-Hong Kong Modern Service Industry Cooperation Zone had incubated about 50 entrepreneurial projects by people from Hong Kong as of the end of October.
The number is expected to grow.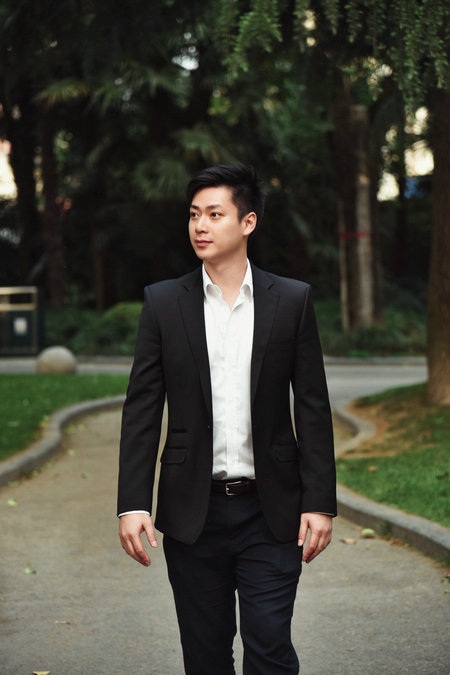 Justin Lao, founder of K.U.G., a professional Cantonese-training institution. [Photo provided to China Daily]
Seizing opportunities
University of Hong Kong alumnus Dazza Hui was among the E Hub's first entrepreneurs.
Mainland investors encouraged him to launch his travel startup in Shenzhen's Qianhai economic zone in late 2014.
Hui admires self-made entrepreneurs, such as Alibaba's Jack Ma and Tencent's Ma Huateng.
So, he decided to take the offer as a learning opportunity.
"We saw so many successful cases, business models and experiences originating from the mainland," Travel to Success' founder says.
"Hong Kong has abundant expertise in industries like service and finance but much less related to the internet."
In Shenzhen, Hui received free working space and entrepreneurship consulting, which eased the company's financial burden.
He was also inspired by mainland entrepreneurs' passion and audacity.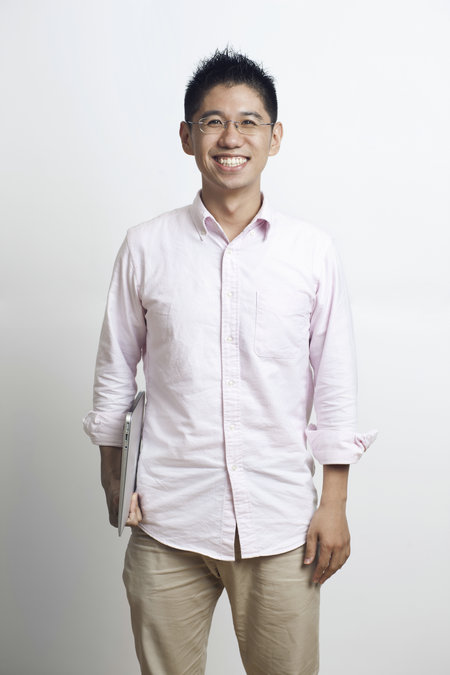 Cheung Kang-biu, engineer team leader with Jide Technology, a Beijing-based tech startup. [Photo provided to China Daily]
The 28-year-old was especially impressed by two mainland entrepreneurs he met in the E Hub.
The young women moved to Shenzhen from Northwest China's Gansu province to develop their 3-D printing idea.
"Everybody works hard on their respective projects," he says.
"We stay in the incubator seven days a week, working on projects, presenting products and exchanging ideas. Such an environment is very helpful."
Hui's dream has transformed from an unpolished idea to a company specializing in expedition travel, study tours and family trips in China and overseas.
The company has also taken 1,170 people from Hong Kong to about a dozen mainland cities.
"Comprehensive views of the mainland enable people from Hong Kong to seize opportunities presented by the country's development," Hui says.
"This provides more space for personal growth. I hope their future paths are in line with national development."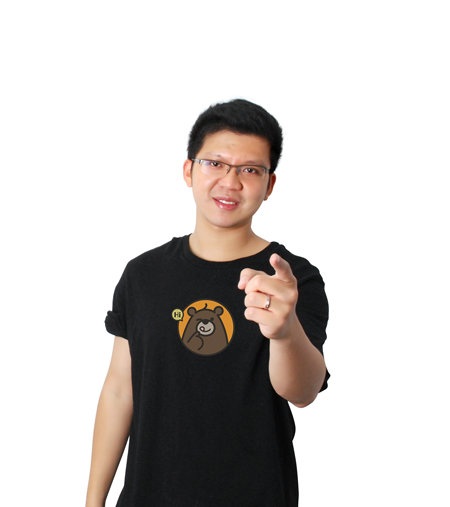 Tim Lee, cofounder of QFPpay, a global mobile payment service, solution and technology provider. [Photo provided to China Daily]
Finding a niche
Hong Kong is a leading global-service and international-trading center. It stands out in such areas as finance, medicine, education and entertainment. This enables its entrepreneurs to pursue opportunities in niche areas.
Durham University graduate Justin Lao didn't find his niche until he took two finance positions in Shanghai.
After losing his second job in 2013, the 30-year-old spent about a month deliberating the feasibility of starting an education company in Shanghai. He got the idea while working as a part-time language tutor.
Lao invested his life savings-80,000 yuan ($11,710)-to establish K.U.G., one of the country's first professional Cantonese-training institutions.
"It's an ancient (dialect), known as Yayan, that originated in the Zhou Dynasty (c. 11th century-256 BC)," Lao says.
"It has preserved ancient characteristics, including nine tones and six modes."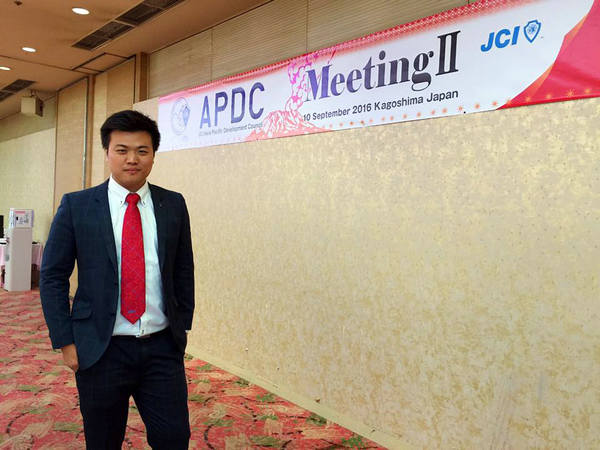 Dazza Hui, founder of Travel to Success, a Shenzhen-based travel startup. [Photo provided to China Daily]
Mastering Cantonese offers both professional and social benefits, he says.
The company's niche position means less competition, affording more time to learn and grow.
And it appeals to a massive mainland customer base.
Lao's company has trained 20,000 registered students and professionals online and offline.
"The mainland is a very big market," he says.
"If you succeed in Shanghai, you can extend your business model in big cities like Beijing, Chengdu, Wuhan and Shenzhen."
Lao also aspires to use the language for cultural exchange.
"There are around 80 million Cantonese speakers worldwide. Language is the vehicle of local culture," he says. "We hope people on the mainland can better understand and communicate with Chinese in Hong Kong, Macao and overseas, using Cantonese."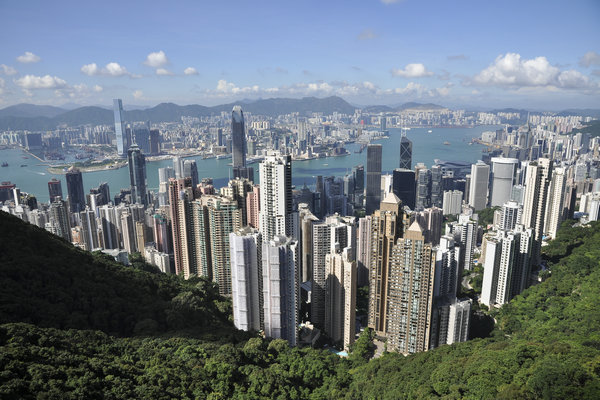 The growing bond between Hong Kong and the Chinese mainland leads to more opportunities for the young generation. [Photo by Ru Baile/provided to China Daily]
Challenging but promising
Opportunities abound. But starting a business from scratch on the mainland is by no means easy.
Former IBM employee Tim Lee decided to move to the mainland to seek opportunities after the 2008 financial crisis.
He monitored the emergence of the mobile internet, which was then less developed on the mainland than in Hong Kong.
Lee was fluent in technology and English, and had access to devices like iPads, which were cutting-edge at the time.
"I was one of the few people on the mainland who understood what's new internationally," the 34-year-old Chinese University of Hong Kong graduate says.
But Lee didn't quite understand mainland culture and business practices.
Some investors even mocked his ideas as unrealistic.
"But you have to trust yourself and proceed with resilience," he says.
Lee engaged mainland culture through Chinese micro blogs and learned to input pinyin on electronic devices to write the simplified characters used on the mainland.
He kept meeting investors and potential business partners. He even learned Beijing dialect.
Lee cofounded QFPpay, a global mobile payment service, solution and technology provider from China, in 2011.
"I want every transaction to be more convenient and efficient," he says.
The sector has exploded over the past half decade.
The mobile-payment market reached 38 trillion yuan last year-about 50 times that of the United States-compared with less than 1 trillion in 2012, internet-research company iResearch reports.
Lee's enterprise has benefited from the mainland's Internet Plus strategy, sufficient investment and large market. It has over 1 million merchant partners and over 50 million customers.
The company has also partnered with Tencent's WeChat pay and Alibaba's Alipay to extend mobile payment from China to Japan and countries involved in the Belt and Road Initiative.
"I think Hong Kong's greatest value is that it functions as a bridge," he says.
"We know how to work in an international environment in terms of managing customer relationships and understanding different business models."
Hong Kong Professionals (Beijing) Association founder Eric Fung encourages young Hong Kong residents to move to the mainland because innovation is the core driver of sustainable development in both places.
"The mainland possesses a large market, and rich scientific and technological talent, while Hong Kong is endowed with a highly developed education system and historically entrepreneurial environment," he says.
"Both will increase prosperity and innovation by combining their strengths."
Contact the writer at zhangzefeng@chinadaily.com.cn