Chinese culture and creativity highlighted at exhibition in Thailand
Updated: 2017-06-22 13:58:31
( Chinaculture.org )
Chinese creative cultural products on display at the China Cultural Center in Bangkok, Thailand, on June 14, 2017. [Photo/Chinaculture.org]
As part of the cultural activities to promote China's intangible cultural heritages and enhance cultural communications between China and Thailand, a selection of more than 300 creative products from the nation's state-level museums are on display at the China Cultural Center in Bangkok.
The exhibition, titled Creations, opened on June 14 and showcases an array of modern goods with cultural touches, including replicas of cultural relics, daily necessities and souvenirs.
"These cultural products are modern presentations of China's rich historical standing," said Korn Dabbaransi, former deputy prime minister of Thailand at the opening ceremony. "I hope more Thai people will visit the China Cultural Center to get to know more about China's cultural products."
Chen Jiang, cultural councilor of the Chinese embassy in Thailand, said the show covers a fine selection of cultural prodcuts across six state museums in China, adding that they were developed to meet the aesthetic taste and living needs of modern people.
Creations converged items from museums including the Palace Museum, the National Museum and the Prince Gong's Mansion. The exhibition will run until June 26.
Visitors take photos of cultural products on show at the China Cultural Center in Bangkok on June 14, 2017. [Photo/Chinaculture.org]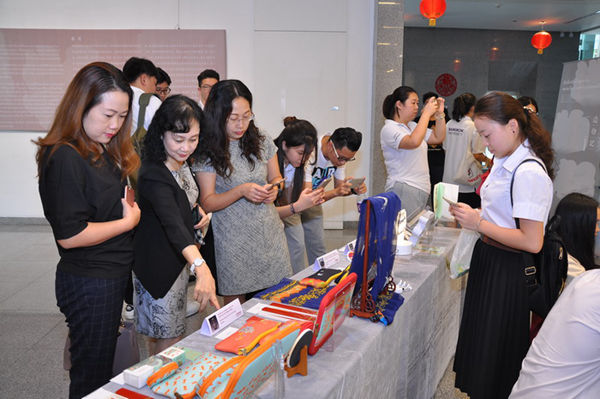 Visitors look at cultural products displayed at the China Cultural Center in Bangkok on June 14, 2017. [Photo/Chinaculture.org]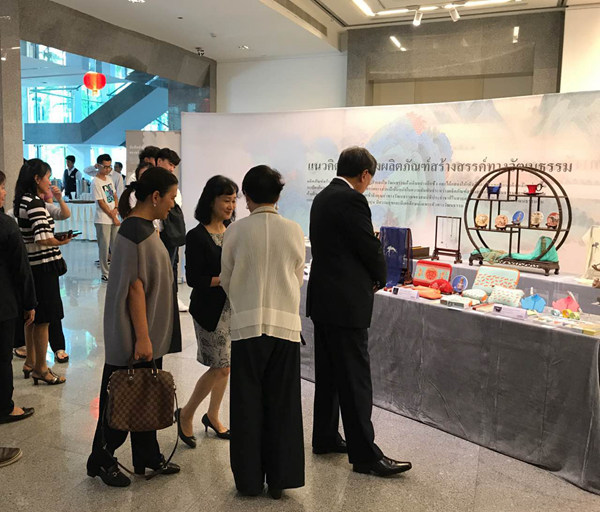 Visitors look at cultural products displayed at the China Cultural Center in Bangkok on June 14, 2017. [Photo/Chinaculture.org]


Presented by Chinadaily.com.cn Registration Number: 10023870-7
Copyright © Ministry of Culture, P.R.China. All rights reserved